Photos of Hebrew SeniorLife
Request Pricing
By clicking "Get Costs", I am providing express written consent to receive calls including automated/pre-recorded calls and automated texts for which I may incur a cost, as well as emails from Caring and its partners. I understand I am not obligated to provide this consent to utilize Caring's service(s). I acknowledge I was able to review the Agreement to be Contacted, Terms of Use, and Privacy Policy. This site is protected by reCAPTCHA and the Google Privacy Policy and Terms of Service apply.
Reviews of Hebrew SeniorLife in Boston, Massachusetts
annaharbor
I am a friend or relative of a current/past resident
Do not leave your loved one here! My father with dementia was treated like a prisoner and the side effects of his decline like major infractions. The majority of the staff are rude and disengaged. The administration have no sensitivity. He had very few possessions; and almost everything went missing . The staff and administration either blamed him or us( his family) when neither of were even present. This place should not be allowed in business. Shame on all of you!!
heatherlockleqr
The rooms are nice yet the aides and some nurses are very protocol driven and may not treat your relative with the personal care you were expecting. Long wait times to be taken to bathroom, so so food, lack of clear and sufficient activities and some rude staff. Not as impressive as the admissions staff and marketing materials suggest. Relative injured in 2 days of arrival. No one cares yet said "it can happen," ….facility Is much less exceptional that I hoped for ….
Malarin
I am a friend or relative of a current/past resident
My partner was transferred from sub-acute rehab to long-term care yesterday and placed on a memory unit. He was a practicing physician until his stroke and does not have Alzheimer's. I was able to visit and help him get settled. The place is appalling. The minute I stepped off the elevator it felt like One Flew Over the Cuckoo's Nest. He is miserable and there is nothing I can do until Monday. The room is tiny. There is no overhead light so on top of not being able to move his right side, he can barely see. His phone charger disappeared on the other unit and there is no phone in the room and he is down to 1 bar. The nursing station was chaotic. The saddest of all is there's a screamer across the hall. He is 8 weeks from his stroke and his brain is still healing. How can he possibly heal if he can't sleep and has to deal with these conditions? Shame on Hebrew Senior Life! I can only comment on a few things below but I think readers will get the picture.
StevenL
I am/was a resident of this facility
Horrible experience! I was stuck there for 2 weeks after a painful back operation. Half the time, the nurses were up to an hour and a half late with my pain medication and I ended up in agony. The management reply when I complained was "well, legally we're allowed to be up to an hour late….." - no concern or care about the patients! Also, never answered the call button in faster than 20 minutes - sometimes just ignored it completely - and I only used it a couple of times per day for help in getting to the bathroom!
MC123
I am a friend or relative of a current/past resident
I found the professional staff appear caring, but the aides and nurses who will care for your loved ones are, for the most part, a group of unhappy, bitter, and non-caring people. Do not place your loved one here. There is no sense of urgency, no proactive thought, no caring. I have never seen a more disengaged staff in my life. They move like sloths, treat the patient like they aren't human beings. If your loved one is aware of what is going on around them, they will not like it here. Basic human decency seems to be forgotten here. Process is more important than people. They will tell you about all the amenities, but if your loved one needs assistance getting to them, forget it. It would appear that they hate their jobs and are taking it out on the patients. My mother chose death instead of the idea of staying here one more day. The food choices for them are bland and limited. Fish, Mac and Cheese, and meatloaf are on a daily rotation. Also, and this is really important, if you are not there to keep an eye on your loved one, they will not get the care they need. The staff here doesn't look out for the patients. They do the absolute minimum required of them and no more.
Nanaof13
I am a friend or relative of a current/past resident
The rooms were very clean. My mothers care was excellent ,so warm and caring. End of life care was especially caring. They strived to keep the occupants occupied. What can I say it was just an excellent envirement for anyone needing care.
Zlahta
I am a friend or relative of a current/past resident
My father, grandmother and now mother have/are receiving longterm care at Hebrew Rehabilitation Center. The nursing and end of life care team have been extremely supportive to my mom and to me. Everyone is so kind and are always attentive to changes in Mom and adjust her care accordingly. The facility is full of beautiful places to sit and relax both with and without Mom, thus enabling me to have long visits with calming breaks for reflection. The synagogue and adjoining art gallery support me during difficult times visiting my mother. And of course, the cafeteria is has a wide variety of hot meals and a a good salad bar. Even after hours I have gotten some good meals from there "automat". I wish that I lived closer and could visit more often, but I feel the HRC is the best care that I could ask for Mom at this time. When i"m not there, I know that she is in the hands of many skilled and compassionate professionals. The nurse's are angels.
Caring relative0071
I am a friend or relative of a resident
The staff of Hebrew Senior Life is wonderful, very friendly, and caring. The facility is fine. It's supposed to be a shared room, but my mom's in there by herself. It has a nice view, but it's pretty much like a hospital room. The food doesn't look too good, so she's probably lost weight since she got there, but maybe she's just adjusting to it. This is a memory care unit, so I don't think there's a lot of stuff going on. There are activities but a lot of people are not partaking; they have someone who plays the guitar. The problem we had was the norovirus breakout they had, so they've pretty much been on lockdown for three weeks.
Caring111932850
I am a friend or relative of a resident
My mother had been at Hebrew Rehab Center for many years, and I found that their care was very good; that is why I chose them again for my father now. Overall, they are very good.
Caring100306950
I am a friend or relative of a resident
Hebrew Rehabilitation Center is very good with great decorations. The staff is very friendly, very helpful and very knowledgeable. They have concerts for the residents. The only problem I see is the parking. Parking during the day is sometimes difficult to find. I haven't tried the food there although my mother-in-law seems to have no complaints with it. They do have a good cafeteria downstairs if you don't like the food being served. They have some activities, concerts, and some entertainment at least once a week. They even have a synagogue right inside the facility.
About Hebrew SeniorLife in Boston, Massachusetts
Hebrew SeniorLife is a Senior Living provider in Boston, Massachusetts that offers residents Adult Day Care and Nursing Homes services. Contact Hebrew SeniorLife for more details on services and rates.
Help seniors by writing a review

If you have firsthand experience with a community or home care agency, share your review to help others searching for senior living and care.
Request Pricing Information
By clicking "Get Costs", I am providing express written consent to receive calls including automated/pre-recorded calls and automated texts for which I may incur a cost, as well as emails from Caring and its partners. I understand I am not obligated to provide this consent to utilize Caring's service(s). I acknowledge I was able to review the Agreement to be Contacted, Terms of Use, and Privacy Policy. This site is protected by reCAPTCHA and the Google Privacy Policy and Terms of Service apply.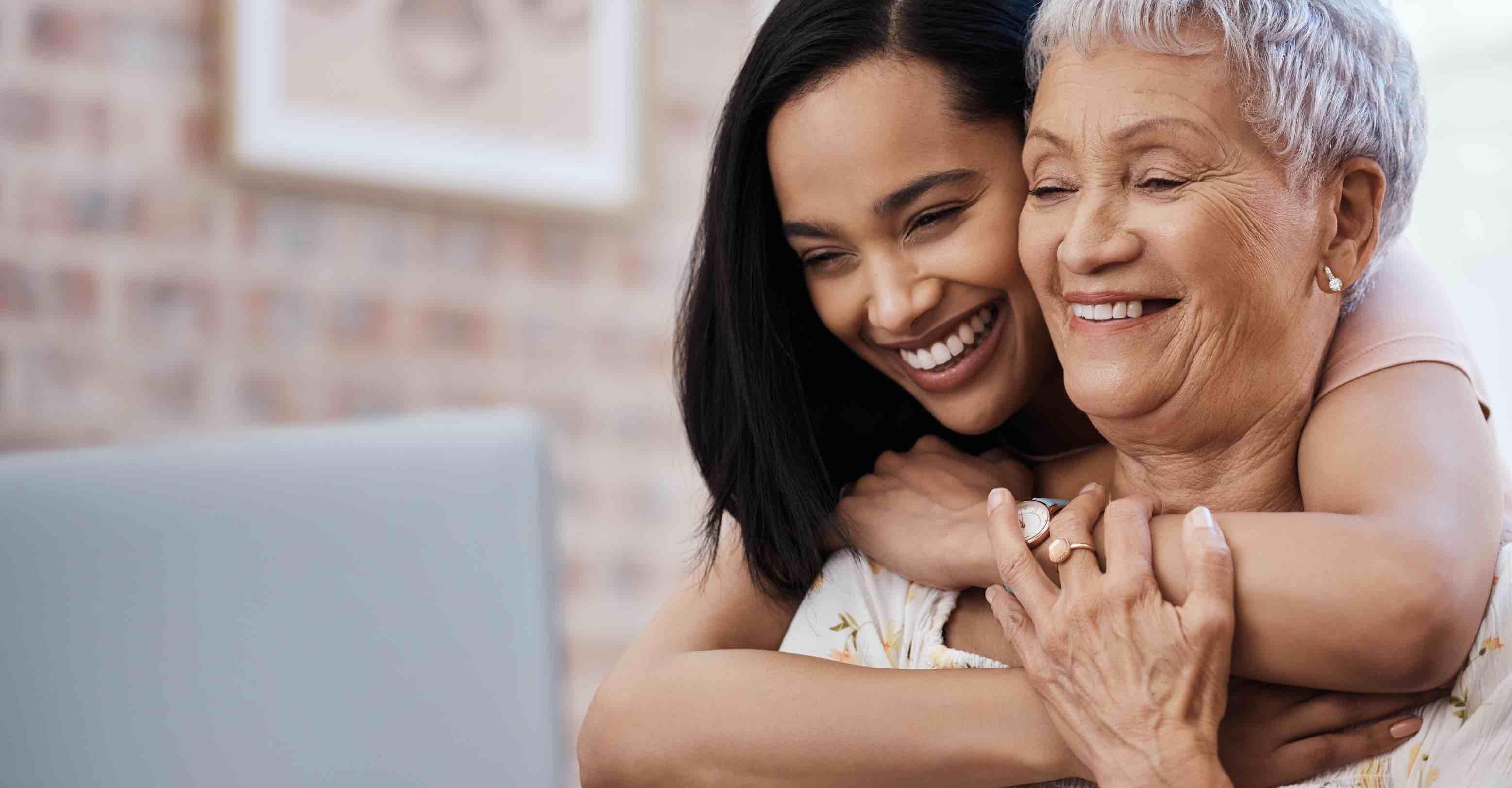 Compare costs, photos & reviews of senior living and care options near you.
Questions?
Call to speak to one of Caring's Family Advisors, or submit a request for more information here.
Didn't find what you were looking for?
Caring's Family Advisors can help answer your questions, schedule tours, and more.