Meadow Brook Senior Living
11011 Village Square Lane, Fishers, IN 46038
Offers Independent Living, Memory Care, and Assisted Living
Photos of Meadow Brook Senior Living
Request Pricing
By clicking "Get Costs", I am providing express written consent to receive calls including automated/pre-recorded calls and automated texts for which I may incur a cost, as well as emails from Caring and its partners. I understand I am not obligated to provide this consent to utilize Caring's service(s). I acknowledge I was able to review the Agreement to be Contacted, Terms of Use, and Privacy Policy. This site is protected by reCAPTCHA and the Google Privacy Policy and Terms of Service apply.
Reviews of Meadow Brook Senior Living in Fishers, Indiana
Christopher
We visited Meadow Brook Senior Living. It was very nice, but it was just too far for us. They have very similar facilities to the other place we toured. The staff that gave us the tour was the community director or sales manager, and she was fairly new. They had washers and dryers in the units.
Provider Response
Thank you for touring Meadow Brook Senior Living. We hope you do find a community that will be closer to you, and thank you for your feedback!
N.
I thought that the staff at Meadow Brook Senior Living was very nice. The director of the facility was great. There just seemed to be a turnover in that facility. Also, I didn't meet the nursing staff and they didn't have 24-hour nursing care in the evening. They only had a QMA, which would not let my mom qualify for her long-term health insurance (and that was a big thing for me).
Provider Response
We are very glad you were here at Meadow Brook for a tour. We really value our team, and would certainly like to introduce you to our tenured employees and discuss further our nursing staff!
Kurt
Meadow Brook Senior Living was a very positive place. I visited three facilities altogether, and that was probably the nicest of the three. I saw a one-bedroom, one-bath apartment that was 480 square feet. The floor plan was very nice. It had a large bathroom and the fact that you can take your own furniture makes it much more special for the individual that would be residing there. Clay did a very excellent job. He was very personable, took me on a tour of the entire facility, and showed me the actual memory care section as well (in case that would be needed down the road). The dining area was also quite nice and well laid out. I was impressed with the fact that when the diners come in at noon, they have the main suggested dinner on a tray so that they can come in and see what it's like, and then they can make that choice or they can go through the menu and choose whatever they would like. He also showed me the movie room where they play movies. There was a group that was playing some kind of a game while I was there. Yesterday was quite a nice day, around 70 degrees, so there were a few residents that were outside walking.
Provider Response
Thank you for your kind words! We are so happy you enjoyed your tour of Meadowbrook. We offer a large amount of choices, and hope you become part of our family!
April
I am a friend or relative of a current/past resident
I found Meadow Brook Senior Living for my brother, and he moved in a couple of weeks ago. My brother was only going to be there for a few months, and most of the places have what's called a community fee. And since he wasn't going to be there for years, they agreed to waive that community fee, which was like $3000. So that was a lot. And that's what I appreciated, that they were able to do that for us. The staff was very nice, very caring. I've gone there to visit my brother several times and the residents there are always very friendly and mingling with the staff. If I have to call about a question or I can text, they respond very quickly. He likes the food there. They do have a schedule of activities, with COVID, things are a little shut down a little bit, but they do have a movie theater there, so they have a movie every day. They have church services on the weekend, in different denominations. They haven't done it because of COVID, they usually do outdoor activities or travel, but they haven't done that yet, so they do have activities. Game night, they do have a social hour every night from four to five. They have a refrigerator with a freezer. They do have a microwave. They do have a washer and dryer in there, and all the showers have a built-in seating assistant when you're taking a shower. They do have a little bit of cupboard space and countertop space. They also offer free Wi-Fi and cable included in your package.
Provider Response
Thank you for your comments! We are so glad that your brother is part of our Meadowbrook family. We are proud of our team there, and are so glad he is attending our current activities!
Colleen
I did a tour of Meadow Brook Senior Living. I would describe it as a friendly place. It seemed like people were hanging around in their walkers, waiting to see who came in the door to say hi. The staff was great, I loved Clay, he gave me a great tour. I asked a bunch of questions, and he had all the answers. He showed me all of the different areas and introduced me to the people who worked there. It's a possibility for me. The apartment that I would want is very small, and I'm not sure I can scale down enough to go, but I'm still keeping them alive. Clay got me a to-go meal, and I liked it. He also showed me the menu, and I was very pleased. I rate it a four only because I like spicy food, and it was chili that wasn't really spicy, but I can fix things like that. The dining room is very nice, not a whole lot of tables, but they have a smaller population. It was very clean. There was a salon and a craft room. There was a happy hour in the afternoon with activities. They have music once a week. They had an activity that included food, and then he showed a video during happy hour that talked about that food, and the people who had had experience cooking it shared, then there were the goodies that they cooked; I thought it was really well done.
Provider Response
Thank you so much for your review! We are so glad you enjoyed your tour, and was able to get your questions answered! We hope you will choose Meadowbrook!
Kirk
I am a friend or relative of a current/past resident
My mom has moved into Meadow Brook Senior Living. I was just there this morning. We chose it because it just had a smaller memory care unit than some of the others that had really large ones. I got lost in there myself, so I thought this one was better. The staff was doing a good job, so far. The place is very clean, very well laid out, and seems like it's very well thought out. I just like the way it was set up. It looks like they have little apartments. The memory care residents do crafts and physical activities every day.
Provider Response
We so glad that your Mom is part of our family at Meadow Brook Senior Living! We are very proud of our memory care neighborhood and our activities!
Jerry
Meadow Brook Senior Living seemed pretty nice. It was more expensive than what I was planning on. My overall experience there was pretty nice and they have a nice dining room. The rooms were smaller than at the other place I toured. Overall, it was good but it just didn't make a really good impression on me. It wasn't as much as I was expecting. My experience with the staff was good. They were nice and they listened to you. The girl who took me around and showed me the apartment was polite, nice, and easy to talk to. Their outdoor stuff wasn't as plentiful; I don't think they have very much on the outside. They had a game room and they had an exercise room. It was okay, but my biggest problem is that it was more pricey than what I expected. The facilities were nice and kept up neat. Everything was nice and clean.
Provider Response
Thank you for your feedback! We are glad that you did have an overall nice experience. We would like to sit down with you again to review our cost comparison worksheet!
Elise
Meadow Brook Senior Living was very clean and very inviting. The common areas were homey. They did a nice job in their decor. The staff was wonderful. I could see even the residents interacting like one man was helping set the plates for dinner or lunch or whatever, he wanted to do it. They were doing some activities when I was there. They were involved. They didn't have kitchens in the units. They had a complete kitchen downstairs, that if the resident wanted to bake cookies or cook, they have total access to a nice kitchen. They had a piano, which my mom's a musician, so she would have made use of that. If my parents were ready for this facility, I would want something on the backside of the building because the front side has that really busy street. If you have your balcony or patio out there, it's loud. They want to be in the back where it's woodsy and quiet. The staff told me that whenever a new resident comes into a room, they put brand new carpet down. You had to have all three meals prepared, so there was no choice, which some people would like, but my parents aren't like that.
Provider Response
Thank you so much for your review for Meadowbrook! We are so glad you enjoyed your tour and noticed so many of amenities, and that we truly care for our residents!
Suzie
Meadow Brook Senior Living is great and fits all the things that we were looking for. The main reason we're not following up on any of this and we're trying to keep my mom to where she is now is because at this community you can't go and visit the residents with the epidemic, so we're trying to keep her out of them as much as possible. Where she is now we can go and visit. They are very easy to work with, very accommodating, and I feel confident having her there. The facility is very clean. Probably the cleanliness, the activities, and the stuff that they offer are just fine. I really like it. Another thing that I like about it too, and that may be most of the communities do this, is that they would go to their rooms and encourage the people. They wouldn't want them eat in their rooms, they encouraged them to go to the dining room. She lives in the independent living right now and everything's independent, no one's trying to help her with activities. Their activities are just basic ones, and most places have these very similar activities. Also we have talked to people that had parents that lived there and they all loved it. The facilities are very, very nice from what I saw, and all reports that I had on the food were very, very good too.
Reviewer
I am a friend or relative of a current/past resident
We checked my uncle into Meadow Brook. The staff has gone above and beyond to put the family's concern at ease, and he's doing well in memory care. His room is the perfect size, and they made sure to point out that he has brand-new carpet and everything else was in good condition. They have a small dining area that looks new and bright. They have a fenced-in area that's going to be a great place to go once it warms up.
AD082733
Meadow Brook was very nice but didn't have the right feel to it. If you do their independent living, they don't have a doctor or nurse on staff that you can call. The apartments are very nice and large. I talked with a gentleman there and who was very nice and did a good job showing me all around. They have a group that plays cards, and every Friday night, a band comes as entertainment. They have a beauty salon, movie theater, and a lot of things to do. The dining area was very nice. It opens right up to the lobby area. It was a very nice place, but it wasn't comfortable to me.
Shelby#1
I have had the opportunity to visit and spend time in many different types of senior care communities and there are very few that are as nice and pleasant as Meadow Brook. The activities there are endless and I quite enjoy their "prime rib" Saturdays. It is a very clean community and I always feel welcome when I visit there.
KM3
Meadow Brook is about three years old. It's in close proximity to where I live, which is about 10 minutes away. They had a lot of the same advantages as the other place we visited. I just didn't think the physical design of the facility was quite as attractive, but it's very nice. I was more impressed by the staff. They had some relevant people I met, and talked to. They had a full-range of activities both on property, and excursions. The atmosphere was friendly, and caring.
Anonymous109264550
Meadow Brook Senior Living was nice. They had entertainment. The staff seemed very nice. They had bingo and different activities.
Services and Amenities of Meadow Brook Senior Living in Fishers, Indiana
Costs
Fee Structure Extra: We offer a month-to-month rental
Room and housing options
Companion Suites: We do not offer companion suites
About Meadow Brook Senior Living in Fishers, Indiana
We're thrilled to welcome you to Meadow Brook.
Our community has a quiet, resort-like feel, even while it is conveniently located near excellent urban and suburban healthcare, shopping, cultural attractions and entertainment. Fishers, Indiana is known for its close proximity to everything Indianapolis has to offer, as well as its beautiful green spaces and walking paths. Award-winning Conner Prairie, just a few miles from Meadow Brook, is home to Symphony on the Prairie, charming seasonal events, tethered hot air balloon rides and a sneak peek into what life was like for settlers. Plus, transportation is always provided as needed.
Meadow Brook offers well-appointed Independent Living as well as thoughtful, expert Assisted Living and Memory Care, designed to encourage independence, dignity and well-being.
A beautiful building is important, and Meadow Brook has all the modern amenities and comfort you would expect. But it's what happens inside these walls that makes our community special.
The Varietas® Memory Care Program relies on the things we learn about your loved one to comfort and connect with them in a warm and nurturing environment. We are trained in the award-winning Behavior-based Ergonomics Therapy (BBET), a personalized, non-pharmacological therapy for seniors with Alzheimer's and dementia, designed to engage seniors, reduce their stress, depression, falls and medication use. Our licensed nursing staff is available to residents around the clock, 24 hours a day, 7 days a week, to monitor healthcare needs and supervise personal care. Residents may also take advantage of a Medical Director available to oversee medical care.
Our Wellness Director not only creates Personal Service Plans for each resident when they join the community, she and her team routinely reassesses residents for emergent needs. Everyone makes it their job to understand what makes a resident happy.
We believe in the power of good nutrition, fellowship and freshly prepared, home-cooked meals, so we employ an Executive Chef to plan our menus, train our staff and create a delicious restaurant-style dining experience. We ask for our residents' suggestions and recipes to incorporate comfort foods and personal favorites and we serve breakfast throughout the day.
Help seniors by writing a review

If you have firsthand experience with a community or home care agency, share your review to help others searching for senior living and care.
Request Pricing Information
By clicking "Get Costs", I am providing express written consent to receive calls including automated/pre-recorded calls and automated texts for which I may incur a cost, as well as emails from Caring and its partners. I understand I am not obligated to provide this consent to utilize Caring's service(s). I acknowledge I was able to review the Agreement to be Contacted, Terms of Use, and Privacy Policy. This site is protected by reCAPTCHA and the Google Privacy Policy and Terms of Service apply.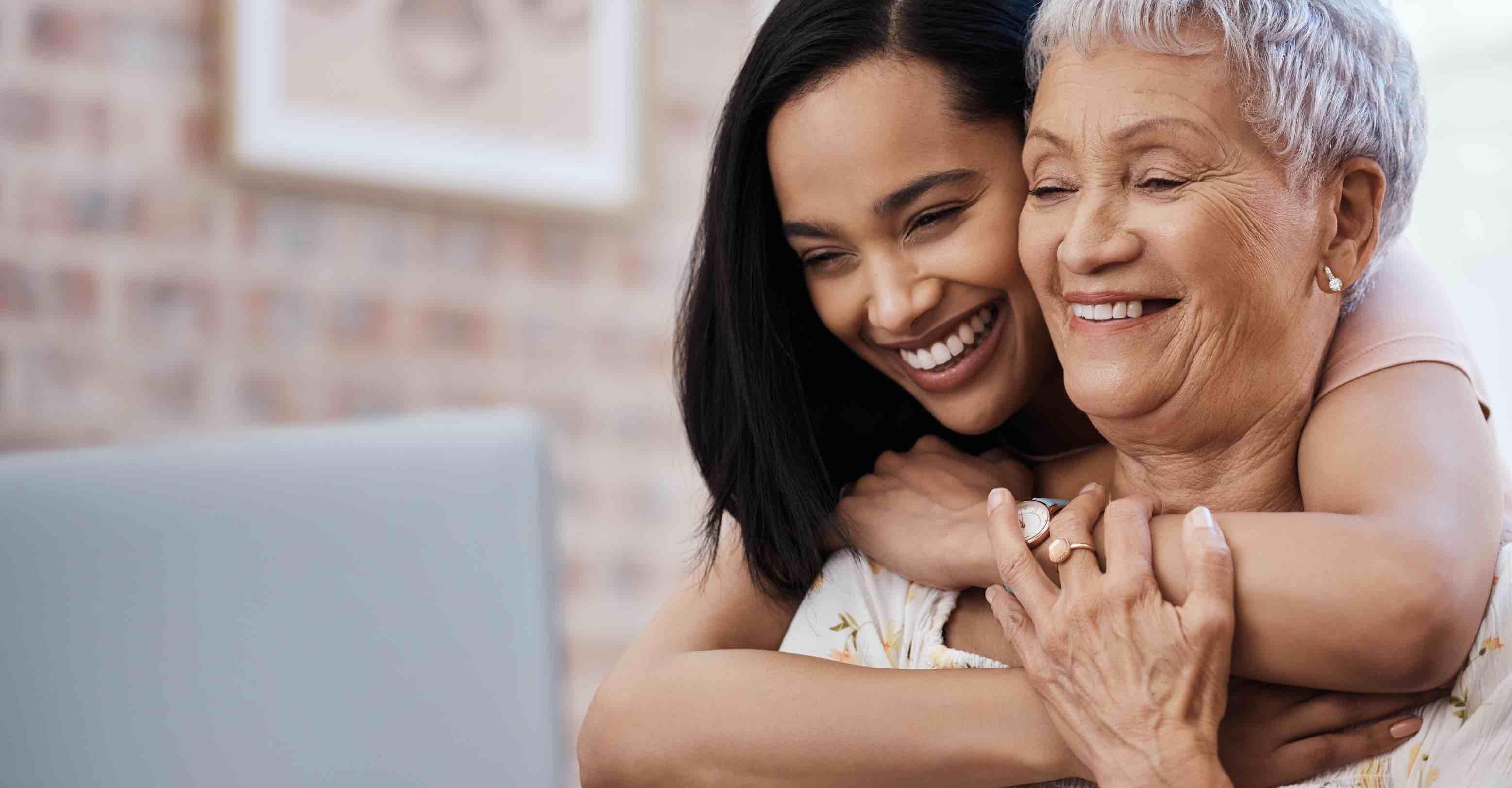 Compare costs, photos & reviews of senior living and care options near you.
Questions?
Call to speak to one of Caring's Family Advisors, or submit a request for more information here.
Costs for Meadow Brook Senior Living in Fishers, Indiana
Independent Living
Independent Living is for those who desire the feel of a private residence with the amenities and activities available in a planned community, such as fitness classes, game nights, and group excursions. Services such as cleaning and groundskeeping are often available.
Memory Care
Memory Care is specifically designed to meet the needs of those with Alzheimer's or other forms of dementia. Specially trained staff members assist with activities of daily living (such as bathing and dressing) and provide therapies to slow further loss of cognitive abilities.
Assisted Living
This level of care provides support for those who need help with personal care needs such as cleaning, bathing, and dressing. Residents selecting this level of care are treated to many amenities in a home-like atmosphere, while getting support in their daily lives.
Didn't find what you were looking for?
Caring's Family Advisors can help answer your questions, schedule tours, and more.