Brookdale Lake Shore Drive
2960 North Lake Shore Drive, Chicago, IL 60657
Offers Assisted Living and Independent Living
Photos of Brookdale Lake Shore Drive
Request Pricing
By clicking "Get Costs", I am providing express written consent to receive calls including automated/pre-recorded calls and automated texts for which I may incur a cost, as well as emails from Caring and its partners. I understand I am not obligated to provide this consent to utilize Caring's service(s). I acknowledge I was able to review the Agreement to be Contacted, Terms of Use, and Privacy Policy. This site is protected by reCAPTCHA and the Google Privacy Policy and Terms of Service apply.
Reviews of Brookdale Lake Shore Drive in Chicago, Illinois
Julia
I am/was a resident of this facility
I'm in independent living at Brookdale Lake Shore Drive and almost everyone is independent here. I'm very happy and satisfied with everything. They've been doing a lot of remodeling because they had water damage on the first floor. Otherwise, everything is fine. They have plenty of things to go to all day. They have an exercise room. The people are happy here. I like that it's near St. Joseph's Church. The staff is very good. The food is excellent, and there's a lot of choices.
Lauren
I am a friend or relative of a current/past resident
My father stayed at Brookdale Lake Shore Drive, and it is very nice and mostly for people who are independent and needing little assistance, but my father needed so much more. The place was beautiful, like a 5-star hotel. The dining room was immaculate, and the food was wonderful. The activities were constant and there was always something to do. They had doctors in the building, a bank, and a workout room, a general store, snack bar, liquor bar, two dining rooms, all the stuff that you want. It's very nice. They had workout classes, movie room where you could watch old and new movies, art classes, a library, and a garden where you could plant your own vegetables. The menu was very nice and bordering on gourmet. It was pretty overpriced though and would bankrupt the average couple.
Sabina
I am a friend or relative of a current/past resident
My mom is a resident of Brookdale Lake Shore Drive. It's a fabulous community, they're very caring, the facility is awesome, it's very comfortable, very clean, and my mom is looked after there. They have a lot of activities, she likes them a lot, and she's pretty engaged. The menu is good, she has limited options because she's vegetarian, she goes downstairs for dinner only, and breakfast comes up to her room. I like all the staff members except the serving staff.
Barbara
Brookdale Lake Shore Drive has the most wonderful location and the most wonderful views. They have beautiful grounds and a beautiful park out in front. The location is great. The rooms have great views too. The staff members were good; however, there were things that I didn't like about the community.
Judith
My mother will be moving into Brookdale Lake Shore Drive. The person who gave us the tour, Bryan, was fabulous, very open to all the questions, answered everything, volunteered information, and showed me several of the apartments. I was impressed with how clean and sunny the place was. The staff seemed to know the residents and was very friendly. The residents looked pleasant and very diverse. I went back for a second visit with my mother. What sold her on it were the rooms, the cleanliness, the beauty, and the location of the place. She has macular degeneration, and she liked that the apartment had more light there and no building obstructing her view, so she could see better.
KenXKODR
My in-laws liked Brookdale more because it had an intimate atmosphere, more rooms for entertainment, and had a variety of rooms to choose from. They had a library, a shared lobby area broken into several large rooms, and a game room. Brookdale probably has rooms in better condition than other places; the smaller units are still larger than the small unit of the other places. My in-laws would have had to pay much more money in other places for a one-bedroom in order to be satisfied with the size, whereas with Brookdale, they'll actually go for a studio because it was larger. They could live with that space and would have been less expensive because they would have been able to afford the studio.
Dissatisfied Client1
I am a friend or relative of a resident
My husband has been at Brookdale since December but it's not working out. He is not getting the services that I paid for. I just met the people in-charge there five times, and it's still not happening. Their billings are all screwed up still waiting for a correct bill for the month of December, and January. It has been a nightmare from day 1. However, they have all the pretty things; the big screen TV in the lobby, the marble floors, nice meals but it's the care that's the most important part not the pretty picture on the outside. They must train their caregivers appropriately.
Provider Response
We are sorry to hear that your experience with us is not meeting you and your loved one's expectations. We appreciate you taking the time to share your concerns and hope you will call us or email us to discuss your concerns in greater detail.
Virginia45
Brookdale Lake Shore (The Hallmark) was a little bigger. It was nice. There was nothing negative about it. They had a workout area, and they do games.
Anonymous111931750
Brookdale Lake Shore Drive was a large facility. It was well landscaped, and it had a very attractive building. It was well kept. The person who showed us around was very knowledgeable and helpful. We saw two apartments, and they were quite adequate in size.
Caring104698250
I am a friend or relative of a resident
We are happy with Brookdale, and I put my sister there. It is very nice, and we just really like it. We like the people because they are very friendly. The place is very clean, and we feel comfortable. We were there last Easter, and we just came back few days ago. We just have a good time. We are glad we selected it. It is really lovely. The staff is friendly. It is very diverse. There are people of all nationality who works there, and I like that as well. It is just a nice place, and I don't think anybody will make a mistake putting their family member there. The scenery outside is nice. She has only been in there for a short while, but so far I will give it a 10. She has a private room, and it is spacious. She has her own bathroom with a shower. There is a library in there where she can take her wheelchair, go down, and read books. She can go outside, and if the weather is nice, she can sit on the porches and rock in the rocking chairs. They go out a couple of times a week, shopping if they want, and sometimes they go out to see a play. She has freedom to do things and not just sitting there. She does have options, and there are lots of activities. They play games. They all play bingo, but they play other games as well. I see 2 individual people playing by themselves like cards and mahjong, and they were playing games I don't even know. They do group games, but also you will see people sitting up playing games. When I am there late at night -- I consider late around 8 and 9 o'clock -- I see people there playing games and I think "Isn't it nice" because some people don't go to bed early like others, and they just want to be up doing something. There is always something for them to do, and it is just pleasant. Let's just say that once I get to that point in my life the way I see it now, that will be the place I will pick for myself. I think the food is good. They have a menu, and they usually have 3 or 4 choices of what you can have. If you don't feel like coming to dinner, they will bring it up to you. If you are sick, they will bring it up on a tray. When my relative went there and she walked into the place for the first time, she thought we were going to a hotel. She said, "Oh my God! Is this the place? This looks like a hotel," and I say, "No, it's not a hotel. But I hope you continue to feel like that while you are a resident." We are very happy. I like the place and the people that work there. I will highly recommend it. She is happy, and she likes it very much.
Wanda23
I have settled on Brookdale Lake Shore Drive. I really love that place, the layout of the apartments, the food, and the view, and they have nice planned activities. I actually visited it several times. I went there with my friend, and we both really liked it, and then my husband went and he loved it too. My first impression was that it was easy to find, that they have valet parking, and it is a nice feature. Then, you walk under a canopy -- you don't have to go out into the rain or the snow from where you leave your car to going into the facility -- and then the facility itself is just absolutely beautiful. It looks like a luxury hotel. If you have people visiting you, I think it really makes a lovely first impression. The food is just extraordinarily good. I like the apartments. The finishes are white, and I'm told that if I get an apartment before they redo it, I can choose a cabinet front for the kitchen.
Suzanne22
I also saw Brookdale Lake Shore, and they all share the same philosophy and the same standard of the facility and everything. If it's a right place for you, it's going to be a great place. My impression was they have many larger apartments with at least two-bedrooms and a living room. I saw one apartment at the Lake Shore that I thought was really a beautiful apartment. I would have been pleased to live there. I don't think I can afford it, but it was very nice. I wasn't paying that much attention to what the daily program was like. I'm sure there were activities going on in the facility. Also they have transit available to go to various things outside the facility. We had lunch there. It is a very beautiful dining room with white tablecloths, excellent service, and very good food. It was very classy. For me, I wouldn't want to eat there all the time because it was a little too fancy for my taste. I'm more of a down home kind of girl. But if that's what they want, that's what they like; it's terrific.
Linda99248250
I visited Brookdale. I talked to a very lovely lady there. The facility seemed nice. I didn't spend a lot of time there because this place was a pay-by-month, and if you run out of money, you're out. The facility was OK. It was very clean. Things seemed to be orderly; however, I didn't find it warm. It is not some place I would want to move, nor would I want to put my parents there. If you're in the ALF or in ILF and your spouse was in the nursing home, and you want to go visit them, the walk was unbelievable. The walking distance was terrible.
Provider Response
Thank you for taking the time to share your thoughts. By giving us your feedback, you are helping us to understand what we do well and what we need to focus on improving. Please be assured your feedback will be reviewed and used to help better serve our residents and their families.
Caring95760550
The rooms at Brookdale Plaza were spacious, clean, and well-ventilated. The facility was secure. They had activities like bingo and stuff.
Alice30
My visit at Brookdale Plaza Lake Shore Drive was fine. They were nice people. The room was spacious enough. The place was beautiful. I would recommend anybody to visit this place.
Beverly40
I visited The Hallmark (Brookdale Plaza Lake Shore Drive), and the neighborhood was very nice. I have lived in the neighborhood myself before. The grounds were nice, and it was nicely landscaped. The rooms were lovely. It was just like a little apartment. They had studios, one-room, and two-room units. The dining area was set up like a restaurant, and it was very nice. I had a taste of their food, and it was pretty much standard. The staff was nice. I thought for the assisted living part of it, we had to access everything through an elevator. My mother uses a wheelchair or walker, and that was a little difficult for her.
Barbara78379350
The Hallmark is a relatively new facility. The rooms were wonderful. The size was great. The view was terrific. They have arts, movies, water aerobics, sewing classes and flower gardening. They have men and women groups. They have a wide range of activities.
Jere1
The facility itself and the location worked very well for us, but I can't get my mother to commit to anything at this point. Hallmark seemed adequate and would work out just as well. It seemed fine for what they had to do. With the budget that we had in mind, it was adequate. That's where we figure it was going to be. We had some interaction with the other residents there, and also with the staff itself. We talked about other things as far as laundry, if somebody would be able to take care of that because she was not going to be able to do any of that so there was housekeeping.
Mary86288450
We were able to visit The Hallmark of Chicago and the facility was very nice, well kept, and the staff were very friendly. The dining room was beautiful. We had lunch there and the food was good. With the activities, they have outings and they provide transportation. They also have a workout area like a fitness facility.
jazimama
At The Hallmark of Chicago, the ambience and the rooms were fair; however, the lobbies were kind of drab. There were lots of dark woods and dark colors. Nevertheless, the facility was definitely clean. The staff was pretty friendly. They would greet the residents and they pretty well know everybody in the building. What stands out to me was the rapport of the staff. For the residents, this facility was convenient. They did have different activities for them. They had a doctor's office in there, they had beauticians, banking, etc. This place did have lots of services.
jazimama
At The Hallmark of Chicago, the ambience and the rooms were fair; however, the lobbies were kind of drab. There were lots of dark woods and dark colors. Nevertheless, the facility was definitely clean. The staff was pretty friendly. They would greet the residents and they pretty well know everybody in the building. What stands out to me was the rapport of the staff. For the residents, this facility was convenient. They did have different activities for them. They had a doctor's office in there, they had beauticians, banking, etc. This place did have lots of services.
Donna30
The Hallmark was okay. This probably would have been my second choice. They showed me around and they were very gracious. They don't have what I need though.
Jackie16
Everything I encountered was fine when I went to visit The Hallmark. I like the location most of all.
John65786650
The Hallmark was very nice. It is near the lake with a gorgeous views and the food is edible. They were mid-cost. They wouldn't charge you your whole saving. But like any other place, they were understaffed, but of course that's not something they would admit that to a client. But I would recommend them to others.
Mari2
The apartments at The Hallmark were nice. They were a little small but it would probably be perfect for a single person. Some rooms were a little smaller for me, but I am used to a 3-bedroom house so it will take some time getting used to that. They have a library, a workout facility, and parking which will cost extra.
Caring7114
I am a friend or relative of a resident
My uncle was a resident for two years at Hallmark Assisted Living. We were satisfied with them. They had to prepare food for so many people but he does have a microwave oven and if he wants to warm something up he can. Other than that, the staff seemed to be great. I would recommend this facility to others. They should improve on the parking lot because you have to pay. Other places have their own parking lot and you can just drive in and visit.
Shane2
I wouldn't feel better putting my grandmother anywhere except here. The facilities are beautiful and the gold coast feel to the lobby makes one feel important. The atmosphere is always fresh and smells good, the staff is extremely understanding and helpful. My grandmother loves it here and because it is local I am able to visit her whenever I feel the need or desire to. I think that when people reach an age at which their life becomes difficult it is important for them to be placed in such an atmosphere as this one.
Grandma'sBaby
I would not recommend this place for anyone's loved ones. It seemed the only time the staff were doing what they were supposed to do was after we visited the first time and complained about how they were treating my grandmother. Her gown was soiled, her bed was soiled, the changing pad was old and dirty and her hair was disshelved. My grandmother told me they were ignoring her when she called for water. Who does that? I started going there on the night shift and my cousin was there on the day shift. We both had a prior engagement on a Saturday where none of us were there. When I talked to my grandmother that Sunday, she told me they treated her well. We shouldn't have to result to telling them how to do their job in order for them to do their job. Especially when we are paying for her to be there.
Provider Response
We take your comments seriously and are committed to providing quality care and services to our residents and their families. Our management team has reviewed these concerns and we wish to assure you the safety and well-being of our residents is our top priority.
Caring201973
I personally wouldn't want to live at the Hallmark. This is not the kind of place that I would hang my hat and call home. To me it seems like a kind of snooty place with a doorman and a lobby that looks like something off the Gold Coast. I'm not sure if there is a dress code, but I would not feel comfortable wearing jeans or shorts. On the positive side, there is nothing institutional looking about the Hallmark either save for the numerous caregivers and other helpers who come in and out of the building. The lobby and the hallways are extremely clean and nothing smells bad. However, there is nothing relaxing about this place either. During the day this is a very busy place indeed. There is a driveway in front of the building and a doorman and a security guy behind the desk who wears a suit and is extremely conscious of who comes and goes. There are two different books to sign in -- one for the residents and guests and the other for the help. If you like living in the city and don't mind living in a high rise and dealing with occasional crowded elevators, this is an attractive place and especially nice if you are independent enough to get around and to make the most of the cultural sites of Chicago, such as the zoo and the museums. Street parking is almost impossible, but there is an underground parking garage for residents. Visiting nurses have to pay for the parking. The individual apartments which I've seen are nice. One bedroom apartments have usable kitchens and living rooms. The best feature in my opinion are the large-paned windows that give spectacular views of the Lake and the city. One gets the sense that you would have to be "somebody" in order to live here. Practically everyone I've seen can afford a caregiver to help them. The lobby is elegant looking and as you walk through the hall to the elevators you see a room with a pool table that looks like something that you would see in a grand hotel. One of the best features of the Hallmark in my opinion is a little deli which has some of the best prices for lunch in the area. The soup is delicious and the sandwiches good. You can even get half a sandwich if you want. Otherwise, there are two dining rooms where where people can eat. There is also a lovely outdoor patio.
JohnAdams
I am a friend or relative of a resident
Since my grandmother was getting to the age where someone had to take care of her we took he to The Hallmark because we had no time to take care of her around the clock. This facility is really great! The staff helped out my grandmother with whatever she needed. No request that my grandmother had was ignored and every staff member had a smile on their face. The facility is also a nice looking place. Most facilities like this seem gloomy and depressing when you walk in. This one doesn't even have a smell that most people would say causes nausea. There are regular activities that the staff does to keep the people entertained.The outside of the facility is also very attractive with lively flowers and fountains. The front desk is nice and has friendly people there to help you with whatever you need. If you live in Chicago and are looking for a nice, clean and good facility, this is the one.
FilCheese
I went to Brookdale to visit a friend who has been a resident for almost two years. My first impression of the facility was pretty good as I was impressed with the friendly staff and clean environment. It has been awhile since I had seen my friend. So we decided to chat in her room for a bit. A staff member came to check up on my friend quite frequently, which was refreshing. We had lunch together and participated in an exercise routine shortly after. The staff in charge of the exercise routine was very enthusiastic and motivating. I actually enjoyed that session very much. I would very much like to visit my friend as often as I can. I plan on visiting Brookdale very soon.
commercesd
I was helping a friend look for a place for her mother with Alzheimer's to live and we found The Hallmark on gorgeous Lake Shore Drive in Chicago. It's easy to get to and there are views of the lake from everywhere in the facility. Downtown Chicago is adjacent, so going for outings will be very easy, since that area has so much to offer. The grounds are nicely kept and the staff seemed very capable of assisting her mother with the needs that a person with Alzheimer's has. This is very important to my friend - but she could see that handling her mother wouldn't be an issue there. They have many lifestyle choices so there are different kinds of people for her mother to interact with, which is also important. The calendar we were shown featured many types of special events and group activities. Her mother used to travel a lot, so the different cultures and cuisines offered were really interesting. We saw that residents can gather in the club room together and with families which makes visiting pleasant. My friend's mother particularly liked the beautiful garden terrace. We could see that she would be very happy there.
Services and Amenities of Brookdale Lake Shore Drive in Chicago, Illinois
About Brookdale Lake Shore Drive in Chicago, Illinois
Brookdale Lake Shore Drive provides a full range of choices for today's seniors. Choosing a senior living community represents a lifestyle choice and we understand that our residents are choosing much more than a comfortable living environment to call home. Our Brookdale community delivers Inspired Independent Living, with the promise of Exceptional Experiences Everyday. In choosing this community, our residents have made a conscious lifestyle decision designed to deliver enhanced opportunities for pursuing health and life fulfillment through the exceptional services, amenities and opportunities we offer. And, our residents can rest assured that as their needs change we provide a variety of ancillary services and a Personalized Assisted Living environment that encourages our residents to continue to live as they please while respecting individual preferences.
Our Optimum Life® and Celebrations programs provide an all-encompassing way of life that touches the lives of our residents, their families and associates alike. Optimum Life® is a journey of self-discovery including services, features and benefits that allow each resident to pursue their peak level of health, wholeness and fulfillment while balancing six key dimensions of personal wellness: emotional, intellectual, physical, social, spiritual and purposeful. As part of Optimum Life® we encourage our residents to celebrate life each day. Inspired dining and vibrant lifestyle activities come together in our Celebrations program filling the monthly calendar with themed experiences, special events and group activities that highlight different cultures and cuisines in a common venue of camaraderie.
Frequently Asked Questions
Help seniors by writing a review

If you have firsthand experience with a community or home care agency, share your review to help others searching for senior living and care.
Request Pricing Information
By clicking "Get Costs", I am providing express written consent to receive calls including automated/pre-recorded calls and automated texts for which I may incur a cost, as well as emails from Caring and its partners. I understand I am not obligated to provide this consent to utilize Caring's service(s). I acknowledge I was able to review the Agreement to be Contacted, Terms of Use, and Privacy Policy. This site is protected by reCAPTCHA and the Google Privacy Policy and Terms of Service apply.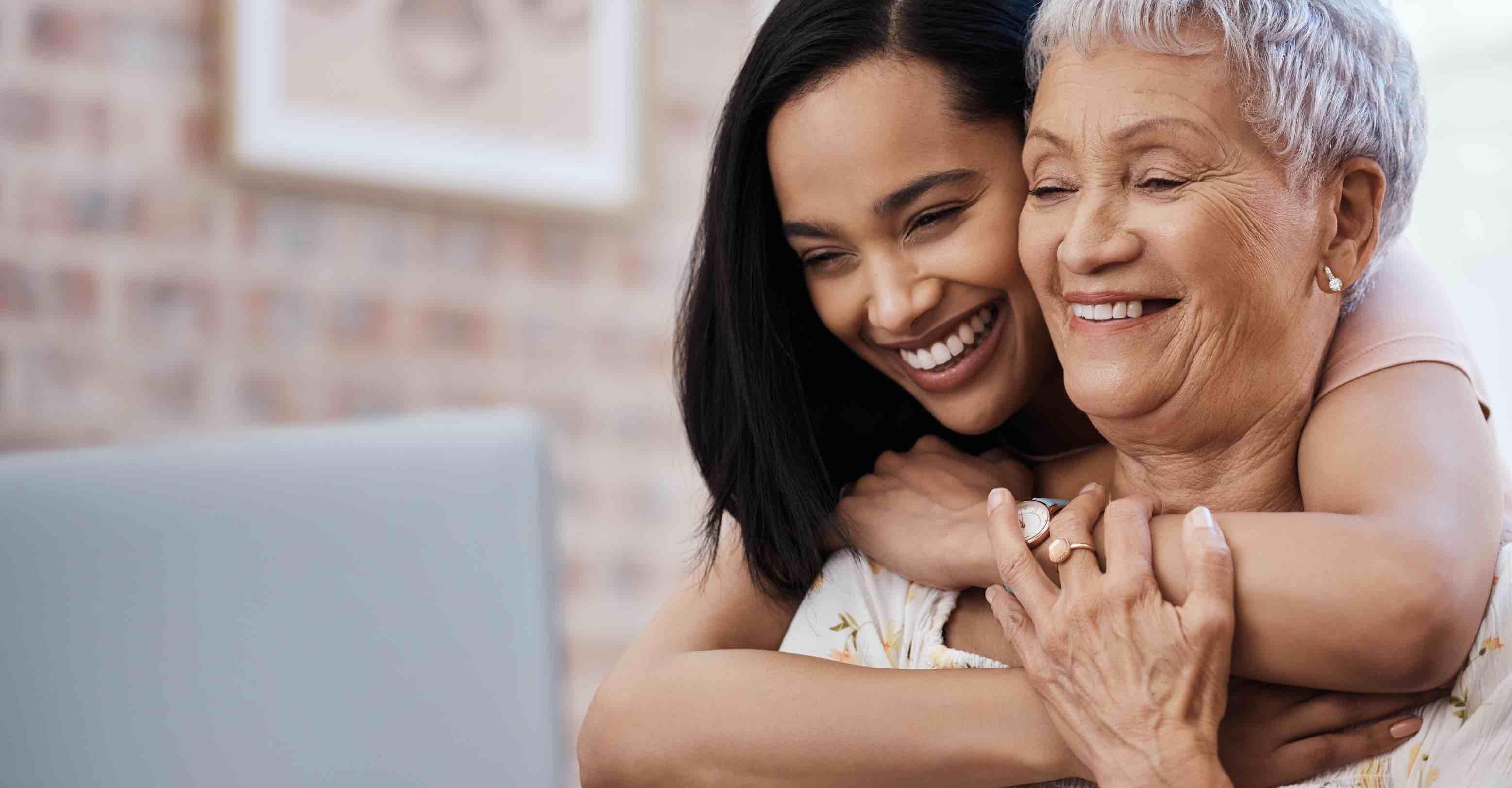 Compare costs, photos & reviews of senior living and care options near you.
Questions?
Call to speak to one of Caring's Family Advisors, or submit a request for more information here.
Costs for Brookdale Lake Shore Drive in Chicago, Illinois
Assisted Living
This level of care provides support for those who need help with personal care needs such as cleaning, bathing, and dressing. Residents selecting this level of care are treated to many amenities in a home-like atmosphere, while getting support in their daily lives.
Independent Living
Independent Living is for those who desire the feel of a private residence with the amenities and activities available in a planned community, such as fitness classes, game nights, and group excursions. Services such as cleaning and groundskeeping are often available.
Didn't find what you were looking for?
Caring's Family Advisors can help answer your questions, schedule tours, and more.