The Residence at Brookside
117 Simsbury Road, Avon, CT 06001
Offers Memory Care, Assisted Living, and Independent Living
Photos of The Residence at Brookside
Request Pricing
By clicking "Get Costs", I am providing express written consent to receive calls including automated/pre-recorded calls and automated texts for which I may incur a cost, as well as emails from Caring and its partners. I understand I am not obligated to provide this consent to utilize Caring's service(s). I acknowledge I was able to review the Agreement to be Contacted, Terms of Use, and Privacy Policy. This site is protected by reCAPTCHA and the Google Privacy Policy and Terms of Service apply.
Reviews of The Residence at Brookside in Avon, Connecticut
Joel
The Residence at Brookside was a very nice facility. Partly the reason is because they're more expensive than the other place. It's a beautiful place. They have a memory care facility as well, but we didn't look at that. We only met the marketing lady, and she was very nice. We couldn't go in there if we didn't wear masks. I was impressed.
Rosann
I am a friend or relative of a current/past resident
Brookside is lovely. The people there are very attentive, very welcoming, and very caring. They were making sure they had all the information that they needed to see that my brother is well taken care of. I was very impressed with them. Right now he's independent, but if he should need additional care, they would let us know. I'm very pleased with them. They've made a very good impression, I have to say. I mean, he's not there yet; but from everything we've seen, what they've done, and how attentive they were, it was very good. They have a gym (a workout room, I guess you call it), and a community area. They have dining for the residents. Once covid gets all squared away, you can bring family in to dine and even have a party there if you wanted to. They have little areas where residents can play cards. They have a bistro where they do special little dinners and things. There's a TV in that area and the bistro area. They don't have a washer and dryer in each unit, but each floor has a washer and dryer and everything is preset for them (so they don't have to decide which cycle). You just press a button, and it's already loaded with detergent and whatever they need. The staff even went out of her way. The VA needed a special form or something, and she offered to go over there, pick it up, and drop it off to them so we wouldn't have to make an extra trip. It was very nice of her. They went out of their way to introduce us to the chef, and he even gave us something to take home with us. We enjoyed a meal there with my brother while we were discussing everything. The food was delicious. They try to accommodate you, what you like, or don't like. My brother likes soups. He made a point of having soup there for him when we had lunch there.
Provider Response
Thank you very much, Rosann, for taking the time to share with us how we did! We are very glad your interactions with our team and your visits to our community exceeded your expectations, and cannot wait to have your brother as a part of our Brookside family. Thank you again for leaving us a review; we appreciate it greatly!
Carol
I loved the tour I had at The Residence at Brookside in Avon. They gave me lunch and dinner and the cook, I think it was an Italian man, was just sensational. The food was absolutely delicious. The place was brand new and sparkling clean. The rooms, unfortunately, were like postage stamps. They were very tiny. Even their 2-bedroom apartment was tiny and way too expensive. It was very close to $6000 a month and that was way over my budget. I love the place. I thought it was gorgeous. The cost per month, however, was outrageous.
Provider Response
Thank you, Carol, for sharing your thoughts and telling us about your experience at our community. We're sorry that the room sizes were not to your liking; however, our residents enjoy the entire community as their home and often find themselves spending most of their days utilizing our living rooms, dining room, bistro, theater, patio, etc. and partaking in our extensive engagement programs. Your private apartment is there to relax, rest and enjoy some down time! We hope you'll visit again but in the meantime, thanks again and be well!
Marylou
I like the reception at The Residence at Brookside. The outdoor surroundings of this community are not as great as the other places I toured. The food was the best, excellent, and outstanding, and the dining is excellent. It's located near many things. We were treated to lunch, they gave us filet mignon, they had balloons for us, and it was delightful; they really went overboard.
Provider Response
Thank you for taking the time to share your experience. We're glad to hear you enjoyed your visit at The Residence at Brookside. We hope to see you again!
CB
The Residence at Brookside was lovely and brand new. The staff was very lovely. The rooms were postage stamp-size. They were so tiny, I could never live there. The 1-bedroom wasn't any bigger either. The bedroom itself was so tiny. The food was the best thing. It wasn't a 5; it was a 10. The chef was absolutely magnificent. The food was out of this world.
Nancy764307
The Residence at Brookside was very nice. It was very regal looking when you drive up and very well-kept. You walk in, and everyone was very nice. It was just beautiful inside because they have the big stone fireplaces. People were friendly, and the dining room was lovely. Everything was just very well-maintained.
PatriciaTRGRL
I am a friend or relative of a resident
My husband is at The Residence at Brookside in the memory care unit, called Reflections, in his own apartment. It has a nice spacious room for his bed, table, and chairs. It's very nice and has a large bathroom. This place is just about a year old. The facility is practically brand new. What I'm paying monthly now is $8,450.
Services and Amenities of The Residence at Brookside in Avon, Connecticut
About The Residence at Brookside in Avon, Connecticut
Imagine having more time to do the things that make you happy: catching up on the best-seller list, getting out to the theater with friends, learning a new language or just relaxing with the people you enjoy. Imagine life without the worries and stresses of maintaining a home. Imagine you being you again. This is the life that awaits you at The Residence at Brookside.
Our vibrant, intimate Independent Living, Assisted Living and Memory Care community, located in beautiful Avon, puts a premium on service and hospitality while providing a wealth of amenities to make life easy and enjoyable.
Serving Avon, Bloomfield, Burlington, Canton, Farmington, Simsbury, West Hartford and other fine Farmington Valley communities.
Help seniors by writing a review

If you have firsthand experience with a community or home care agency, share your review to help others searching for senior living and care.
Request Pricing Information
By clicking "Get Costs", I am providing express written consent to receive calls including automated/pre-recorded calls and automated texts for which I may incur a cost, as well as emails from Caring and its partners. I understand I am not obligated to provide this consent to utilize Caring's service(s). I acknowledge I was able to review the Agreement to be Contacted, Terms of Use, and Privacy Policy. This site is protected by reCAPTCHA and the Google Privacy Policy and Terms of Service apply.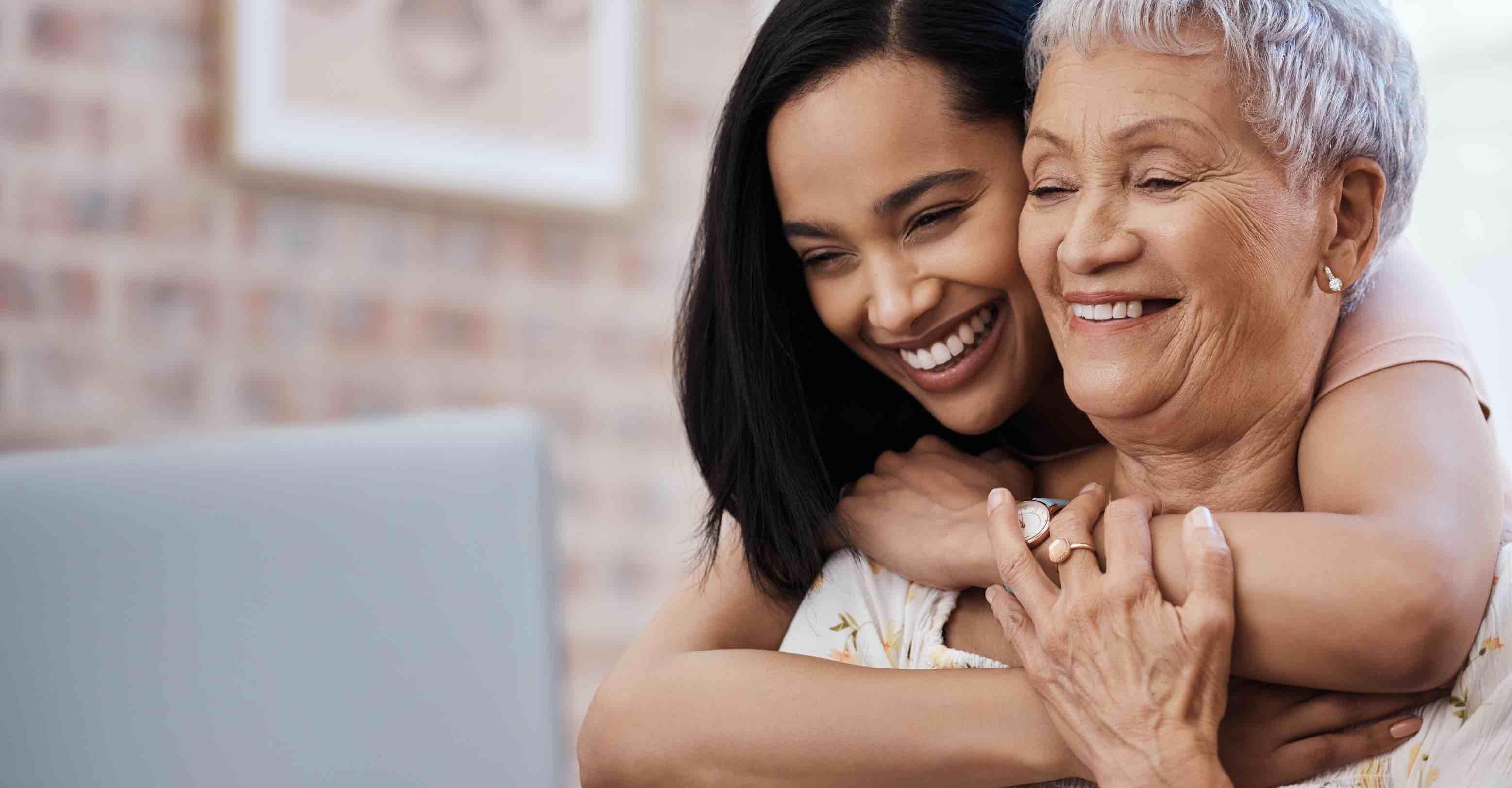 Compare costs, photos & reviews of senior living and care options near you.
Questions?
Call to speak to one of Caring's Family Advisors, or submit a request for more information here.
Costs for The Residence at Brookside in Avon, Connecticut
Memory Care
Memory Care is specifically designed to meet the needs of those with Alzheimer's or other forms of dementia. Specially trained staff members assist with activities of daily living (such as bathing and dressing) and provide therapies to slow further loss of cognitive abilities.
Assisted Living
This level of care provides support for those who need help with personal care needs such as cleaning, bathing, and dressing. Residents selecting this level of care are treated to many amenities in a home-like atmosphere, while getting support in their daily lives.
Independent Living
Independent Living is for those who desire the feel of a private residence with the amenities and activities available in a planned community, such as fitness classes, game nights, and group excursions. Services such as cleaning and groundskeeping are often available.
Didn't find what you were looking for?
Caring's Family Advisors can help answer your questions, schedule tours, and more.