Summerset Senior Living - Rancho Cordova
2341 Vehicle Drive, Rancho Cordova, CA 95670
Offers Assisted Living, Memory Care, and Independent Living
Photos of Summerset Senior Living - Rancho Cordova
Request Pricing
By clicking "Get Costs", I am providing express written consent to receive calls including automated/pre-recorded calls and automated texts for which I may incur a cost, as well as emails from Caring and its partners. I understand I am not obligated to provide this consent to utilize Caring's service(s). I acknowledge I was able to review the Agreement to be Contacted, Terms of Use, and Privacy Policy. This site is protected by reCAPTCHA and the Google Privacy Policy and Terms of Service apply.
Reviews of Summerset Senior Living - Rancho Cordova in Rancho Cordova, California
4.4

4.3

4.2

3.8

4.2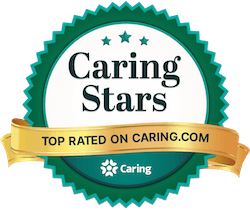 Penny
I am a friend or relative of a current/past resident
My sister-in-law is now in Summerset Senior Living Rancho Cordova. I like it because the people there are very caring and very attentive. I like that they're just doing all their services for her. They're making sure that she gets fed, and they're making sure she gets her meds, and if she has any requests or anything they're taking care of it for her so far. However, they don't have any grassy areas for them to walk around other than the two patios. They take them for walks if they participate, and I'm hoping my sister-in-law does, but it would be nice if they have some grassy nice areas so that they can take a little walk. The staff have been tremendous so far. The food looks excellent. My sister-in-law is on a diabetic diet, and she doesn't eat meat, so for her herself, they've made her salads. They'll make up whatever she requests from them. So far, I can tell that my sister-in-law is doing really well. They made French toast yesterday and she ate some eggs, so that worked out too. The place is very nice and very clean. The activities are very nice. Unfortunately, my sister-in-law does not participate, but they're going to work with her, which is really good because she needs pushes or she won't leave her room. They have someone in with music and he is excellent. From what I've seen, it's very good. I saw the staff gave someone a birthday party and they decorated the patio very nicely for that person and her family. They have really good entertainers, and they try to get the patients out to sit and watch. With regards to value for the money, they are extremely reasonable.
Alice
Summerset Senior Living - Rancho Cordova just didn't seem as cheerful as the other facilities we saw. The atmosphere seemed dark. It didn't have bright colors, like light turquoise or white, but it was all brown, dark brown, and beige. Two ladies took me around, and they were both very good. It's just that they were kind of pushy. One of them called me two or three days in a row asking me to fill out the health thing, and I didn't like that. There were six women playing bingo and one woman doing a puzzle. They all greeted me, though. The apartments were alright. Most of them were for a single person. They had one closet, but I didn't see many shelves or anything.
Leslie
Everybody at Summerset Senior Living was very friendly, very helpful, and accommodating. They took us on an extensive tour of the facility, answered all our questions, and everything was very clean and very inviting. Then at the end of the tour, we were invited to have lunch in the cafe so that we could experience the food as well and everything was delicious. We liked the facility a lot. We saw a studio and a one-bedroom and both were very spacious with nice big bathrooms, walk-in showers that had a sitting bench, and hand shower near to it so you don't have to stand in the shower. So, everything was very accessible. There was also a little kitchenette. Everything was just very nice.
Patty
I am a friend or relative of a current/past resident
My sister is at Summerset Senior Living and they are fabulous. They have gone out of their way to help us with our sister, who is early onset either Alzheimer's or FTD, they are not sure, but she is late stages. They have been marvelous and just wonderful. She is in memory care and it is not quite like the senior part, but she does have a nice room. The whole facility looks brand new, and it just really is a nice place. When I toured, lots of residents were out doing stuff, it was not like they were sitting around with nothing to do. They were out in groups doing activities, which is something you want. That was the perfect place for my sister. Especially being close to my mother, too, on top of it, it just worked out well. The location is awesome. She is in a private room and has a full bath. It is quite large. It is just one room, not like having a whole house where she came from, but it is still a big floor and lots of quiet areas you can go to outside of your room. It just seemed very nice. I cannot say enough good things about the staff. It has been very heart wrenching and they've been right there. They sent us videos, let us FaceTime, and anything to make it easier, not just on my sister but on us also. It has been good. My sister is a vegetarian, so she is not on the regular eating plan, and they've been very good about giving her plenty of options. The memory care is on a different floor, and there are alarms and locks. They were reasonable compared to all the other ones I have called, but none of them are reasonable, I mean when you think about the kind of money it requires to live in a place like that. We will run out of money eventually, but we will keep her there as long as we possibly can. A couple of things that we ruled this one is one, we could afford it, two, it was close to my mother who is 84, and the third thing, my sister played a national league softball and her team's name was the exact name as this building, Summerset. You would just not believe all the stuff they've done for us. I think it made it destiny. It felt like this was fate. We were meant to be there.
Karen
I am a friend or relative of a current/past resident
Summerset Senior Living Rancho Cordova has been a good fit for my father. They have a lot of good activities and he said the food is pretty good. His apartment is a little smaller than a lot of the other places we toured, which we were a little concerned about, but everything fit. There were other things that they had at that facility that had overridden the fact that the room was a little bit smaller than average. The staff is friendly, helpful, and attentive. They have access to behavioral health and physical therapy services on-site that you would be able to use your insurance without going to a clinic somewhere.
David
Summerset Senior Living was almost like a Holiday Inn kind of place. It was pretty nice. They have a library, a gym, transportation, and they have a calendar of events. The sales director showed me around. He was very nice, friendly, and helpful.
Frank
Summerset Senior Living - Rancho Cordova was very nice, but parking wasn't very good. Their rooms were a little bit larger and very nice. The gal who handled me was very good. They had everything everybody else did, and it's very well run. The staff called me several times afterwards and kept in touch with me.
Unipiper
I am a friend or relative of a current/past resident
Memory care is on the second floor, behind locking elevator doors. The layout is inward-facing. Residents spend the bulk of their days in a day room, with only two small windows, placed high on the wall, to the outside. It's a dark, dingy, and alienating environment. Staff doesn't have time or willingness to engage in meaningful activities with residents; they make no effort to engage--the activities are much more an exercise in 'talking at', rather than any form of true, substantive engagement. The memory care staff is insufficiently trained in redirection of behaviors. The staff will also tend to go into their 'staff room', shut the door, and frequently leave all residents entirely unattended (on occasion, we had to spend as much as fifteen minutes--and go downstairs to reception--to get staff sent to assist our resident). The director is particularly tactless in her communication to family members, and has a tendency to call at all hours of the day and leave incoherent voicemails. We would not recommend this care facility to anyone. The rates for 'levels of care' are egregious, care poor, resident-to-staff ratios high, staff turnover high, training poor, the meals consist of white-bread sandwiches hauled up on a cart from downstairs, or rubbery pasta, and the environment is generally much more in keeping with a penal facility than anything suited for a senior loved one.
TP
I am a friend or relative of a current/past resident
My mother-in-law is now staying at memory care at Summerset Senior Living - Rancho Cordova and it has been amazing so far. They take care of all her needs and they've been helpful in ensuring that she's eating correctly. They placed her in a place where she's comfortable and they're very catering. The staff is very attentive to her and they keep us in communication of any needs or changes. My mother-in-law is in a shared room, but currently she is the only occupant. They do music almost daily and activities to help remind them of day to day living functions and needs like going to the pharmacy, doctors, things that help trigger their memory. They do exercises in the main communal hall and they do outings as well. The price is expensive but they're very accommodating.
Cyndee
Summerset Senior Living - Rancho Cordova was good but a little crowded. The rooms were clean and spacious. The dining area was like a restaurant. The tour guide was good and informative. The building looked good and well maintained.
Diane550220
Summerset Assisted Living of Rancho Cordova was wonderful. They are at the top of my list to get back with when the time comes.
jbailey328
It was like I was walking into the lobby of a beautiful resort! My husband and I are touring many facilities in the area before we decide where we will take her. We have to be very choosey or she will say forget the whole idea! . She is reluctant to move but I think she will love the feel of Summerset as soon as she walks in the grand entry and will feel right at home in the spacious apartment as it is big enough for many of her personal things. The staff was friendly, the residents seemed cared for and I am looking forward to bringing mom in for a visit.
Frankie365501
I liked Summerset Senior Living. I saw the physical therapy room, the activity room, the spa, and the walk-in tub. The patio was nice and big, and the piano was awesome. The staff was nice and welcoming, and I appreciated them. The place was convenient because it was close to the VA and my church.
Rick220056
If my father would have gone anywhere, he would have gone to Summerset Senior Living. It was the best and nicest facility. The common areas, the rooms, and the staff were great. It was a convenient location near the freeway.
Mike534762
I did not like the mentality of Summerset. It was clean and OK but stuffy. It seemed like it was uptight, and I was not an uptight person. They needed to improve on making it a more relaxed atmosphere and smile a little more. I do not think I saw more than two people in the whole place that looked like they were happy, employees or residents. It was a medium-sized community. I really did not bother doing too much of the tour. They showed me a room, and I said: "OK, thank you very much. I'll think about it."
Cindy437516
Mom loved Summerset a lot. The staff was very friendly, very nice, and very professional. They treated us to lunch, and the food was really nice. They have a chef in the restaurant, and he served our food restaurant style with little garnishes and sauces. It's very upscale -- but affordable -- and I was impressed. The people seemed to be very nice and very caring. The rooms were modern, and the colors, paint, and carpeting were all done in a very modern style. The floor plans were acceptable and big.
George645477
We didn't like Summerset Senior Living. They changed the price after we went in to sign the contract. They said that the marketing director made a mistake. We walked out, and I would never recommend it. I was really mad. They weren't professional. The rooms were small and didn't have kitchens. They didn't have a variety of room sizes. The one-bedroom was super small, but the two-bedroom had two bathrooms, which was ridiculous.
ValerieOGYEC
We visited Summerset Senior. It was lovely, but we chose not to go there because the director who evaluated my mother was a bit rude. It's kind of funny. We had a hard time getting anybody to believe that my mother was in the condition she was in because if she didn't act up in front of you, people wouldn't believe you. Until she acted up at the neurologist's office, we were not getting help with her out of control behavior and dementia. It's just difficult. We didn't go with them because the people were zombies. But the place was beautiful and well maintained, and our first impression was really good until they came out and evaluated my mother and wanted to blame us for her condition. When that happens at a facility, you know they already have this preconceived idea about who you are as children of this person. The other thing is that they want to charge you for every little thing they did on top of the base rate, which was quite high. We chose not to go there because of their attitude and all of the added charges. The place felt like a resort.
GlennCADSZ
I am a friend or relative of a resident
Summerset Senior Living is better in terms of price, and it's a newer property. My friend is getting better at this place and having a social life. They take her to the store and her doctor's appointments. The facility has three floors. The second floor is memory care which is a more lock-down type of situation. The first floor has rooms too, but it's where the lobby, the reception, and the restaurant are. On the second floor, there is a laundry facility and a library. My friend has a studio apartment with a refrigerator, a microwave, a sink, kitchen cabinets, heating and air conditioning, small closet space, and a really large bathroom with walk-in shower and handrails everywhere. And it's working out really well for her. She raves about the food and said the burger and fries are to die for. Each meal has choices, and it's a restaurant style setting. The place has easy access to the freeway. It is comfortable, well-maintained, has an outside patio, a fireplace, and a piano.
RebeccaXKBDB
I'm moving my dad to Summerset because it's clean, new, friendly, and has lots of fun and interesting activities. The rooms are very clean and very nice. The staff is very friendly, greet everyone, and know the residents by name. It was priced very well.
Anita K.
Summerset was a little less expensive, nearby to where I live, and very new at only about a year old. The dining looked and smelled good. It's a beautiful facility with a huge fireplace when you walk in; I noticed that residents were sitting and chatting by the fire and looking quite happy. I thought there was a nice ambiance to it. It was spacious and the huge wall of a fireplace was just very attractive. The rooms were also spacious and very nicely done. There were planned shopping trips and trips to go out to eat lunches away from the facility that looked like fun. There were many more activities, but I thought those two would be fun for my mom.
Chuck17
We went to Summerset, and it was not as good as the other facilities I've visited. It was not personable, because it's a bigger place. I also feel that the staff is more interested in getting people in.
Laurie37
Northstar of Rancho Cordova was nice. I did not really care for their patio area. It was just very simple. It did not have a lot of shade. The lady who gave me the tour was very nice. We got to see the rooms. They were very nice as well. The people seemed happy.
Anonymous107568950
I am a friend or relative of a resident
The people are very friendly and professional at Northstar of Rancho Cordova. They have an onsite nurse and assistant nurses. The memory care unit is secured. You need a code to get in. They are very good at redirecting my father and helping him focus on other things. I am extremely pleased with it. It was set up like a hotel. He has one room and a bathroom, and he has a TV in it with cable access. The food was not fantastic, but it was good and decent. They have activities throughout the day.
Judy100102950
We've been to Northstar in Rancho Cordova for a visit. It's a brand new, really beautiful facility. There were about six people living there when we went out to visit it. The rooms were very nice. There is a big entry way. They have kind of an open seating plan so people don't have to get up and go down the dining room at certain times. It was more of an open dining setting. If it was any closer, we would have probably chosen this facility, but it is the farthest one away. They have a beautiful garden in the back area with tables and chairs. It is a pretty place.
Services and Amenities of Summerset Senior Living - Rancho Cordova in Rancho Cordova, California
Room and housing options
Companion Suites: We offer companion suites
About Summerset Senior Living - Rancho Cordova in Rancho Cordova, California
At Summerset, you will discover the fun and friendly people who will help you celebrate life's journey. We take care to provide our residents with the services they desire, whether they reside in our independent, assisted living or memory care apartments. Our care staff is well trained to provide the care and services you may need, so that you have more time to focus on the things you enjoy.
Your services & amenities
Indoor & Outdoor Dining - 3 Delicious Meals a Day
Private Dining Area
Transportation to Medical Appointments, Banking and Local Shopping
Housekeeping & Linens
Personal Laundry
Fitness & Physical Therapy Center
Activities & Exercise Center
Theater Room
Resident Planter Box Gardens
Memory Care Life Enrichment Centers
Licensed Nurse
24 Hour Caregivers & Emergency Response System
Utilities & Basic Cable
Full Service Salon & Massage Center
Wi-Fi Throughout Community
Libraries & Computer Center
Small Pet Friendly
At Summerset, we believe in treating the resident, not the disease. We are focused on the health and well being of our residents. Our memory care staff receives ongoing training with the most up-to-date information and latest interventions for treatment of all forms of dementia.
Reminiscence Therapy
Brain Healthy Diet
Social Setting
Support Groups
Pet Therapy
Help seniors by writing a review

If you have firsthand experience with a community or home care agency, share your review to help others searching for senior living and care.
Request Pricing Information
By clicking "Get Costs", I am providing express written consent to receive calls including automated/pre-recorded calls and automated texts for which I may incur a cost, as well as emails from Caring and its partners. I understand I am not obligated to provide this consent to utilize Caring's service(s). I acknowledge I was able to review the Agreement to be Contacted, Terms of Use, and Privacy Policy. This site is protected by reCAPTCHA and the Google Privacy Policy and Terms of Service apply.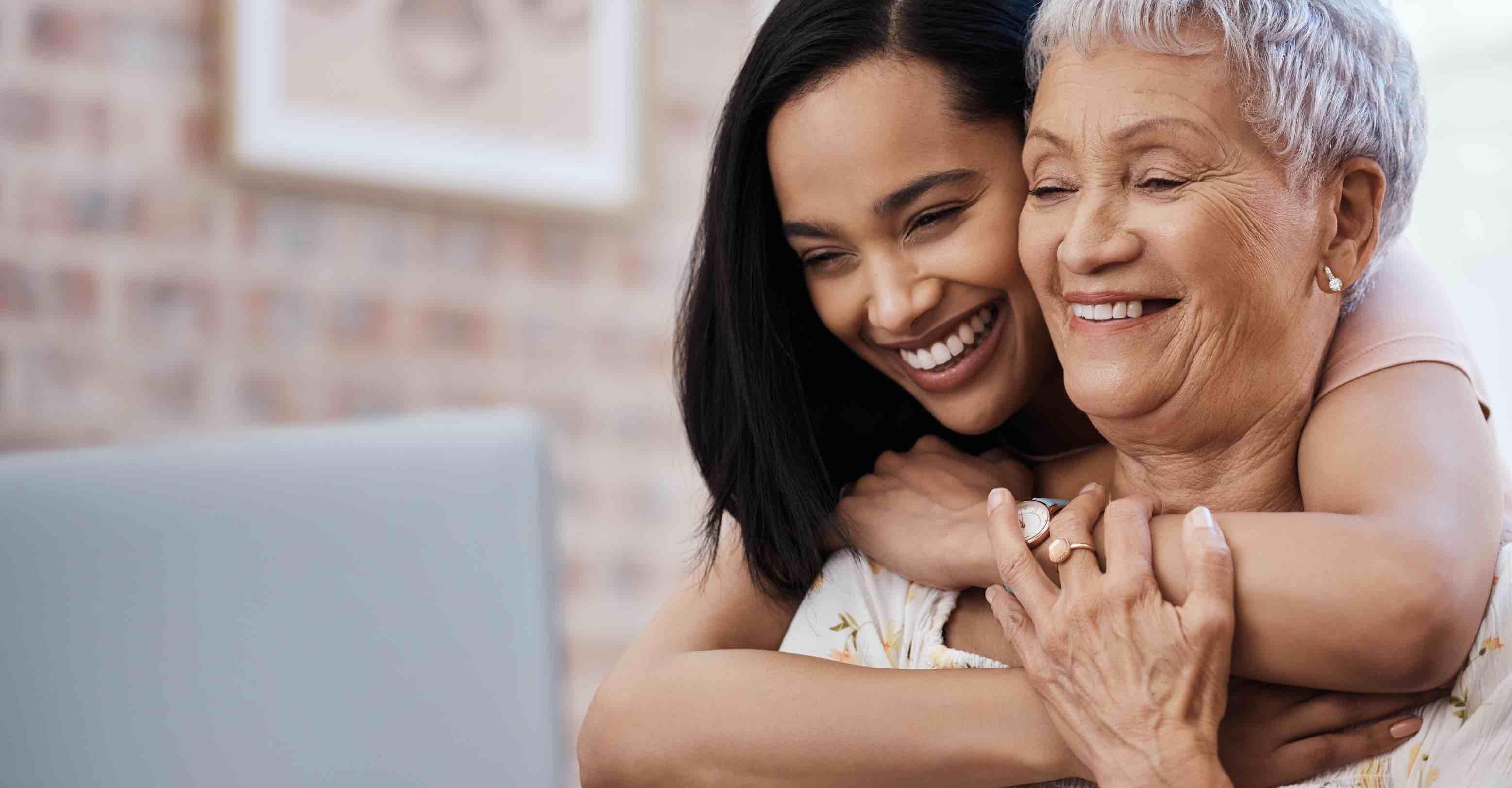 Compare costs, photos & reviews of senior living and care options near you.
Questions?
Call to speak to one of Caring's Family Advisors, or submit a request for more information here.
Costs for Summerset Senior Living - Rancho Cordova in Rancho Cordova, California
Assisted Living
This level of care provides support for those who need help with personal care needs such as cleaning, bathing, and dressing. Residents selecting this level of care are treated to many amenities in a home-like atmosphere, while getting support in their daily lives.
Memory Care
Memory Care is specifically designed to meet the needs of those with Alzheimer's or other forms of dementia. Specially trained staff members assist with activities of daily living (such as bathing and dressing) and provide therapies to slow further loss of cognitive abilities.
Independent Living
Independent Living is for those who desire the feel of a private residence with the amenities and activities available in a planned community, such as fitness classes, game nights, and group excursions. Services such as cleaning and groundskeeping are often available.
Didn't find what you were looking for?
Caring's Family Advisors can help answer your questions, schedule tours, and more.