180 W 80th St, New York, NY 10024
Offers Home Care
Photos of Right at Home Uptown NYC
Request Pricing
By clicking "Get Costs", I am providing express written consent to receive calls including automated/pre-recorded calls and automated texts for which I may incur a cost, as well as emails from Caring and its partners. I understand I am not obligated to provide this consent to utilize Caring's service(s). I acknowledge I was able to review the Agreement to be Contacted, Terms of Use, and Privacy Policy. This site is protected by reCAPTCHA and the Google Privacy Policy and Terms of Service apply.
Reviews of Right at Home Uptown NYC in New York, New York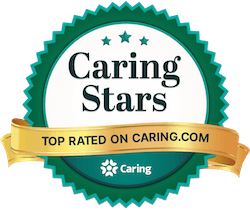 2021, 2022, 2023
View More
Megma
I am a current client of this provider
Care for my aunt in a memory care facility. Excellent staff, so kind and helpful and setting it up was amazing
Carter
I am a current client of this provider
Greg and Andreiana were incredibly responsive in getting in-home aides set up for my Dad. They were also very helpful in finding aides that best fit his needs and personality. We're incredibly grateful for the support of RAH in a very challenging time for our family.
cndyg
I am a past client of this provider
The agency was very responsive and provided excellent aides to care for my father for 1 1/2 years.
smgs
I am a current client of this provider
We use them for home health aides. Great agency to work with - easy to reach, easy to talk to, very responsive to my needs, quality of aides is very high. Very accomodating when there is a problem or emergency.
Diane in CT
I am a past client of this provider
They are a cut above other agencies. They take good care of their staff and they hire quality people. Adrieanna, the Managing Director and Gregg, the Founder and Owner are a pleasure to deal with. I used this agency to temporarily provide night care for my mom while my stepfather was in the hospital. I recommend this agency highly.
Davor
I am a current client of this provider
A big thank you to Gregg and the staff. From the very beginning they have been attentive, caring, nurturing and supportive. Not living close to mom, our family knows that she is receiving the best care possible. The aides are wonderful and appreciate everything they do. Keep up the great work.
William10019
I am a current client of this provider
Right at Home (Greg and Adreiana) have been a life saver -- literally! My dad is no longer able to care for himself. They stepped in with little notice and have provided continuous, un-interrupted care for months. Caring, personable and responsive, I am very thankful to have found Right at Home!
HamptonsMOM
I am a current client of this provider
Fully reliable, honest and trustworthy caregivers. Thank you for everything you do for my mother.
James Segelstein
I am a past client of this provider
Thank you Gregg. You and your staff have been wonderful. I cannot say enough about Sandra and Bebi. They've always been fantastic, but this week they've been so extraordinary... helping my mother remain comfortable and staying in touch with me many times each day under such difficult circumstances for them emotionally. As you can see, I can barely put into words how much they've meant to me and my mother.
Jessica Y.
I am a current client of this provider
My family appreciates the hard work and dedication of the caregivers. After trying numerous companies, we ultimately found a group of caregivers who did a good job with my mother's dementia. Living far away, we were constantly updated by Right at Home and the geriatric care managers hired to take the burden off of us. It was a positive overall experience.
BrDSa
I am a past client of this provider
My mother used Right at Home for several years. Most of the time it was to have an aide for 8 hours each day. Right at Home was great at providing a number of aides for my mother to try at the outset, and she ultimately hit if off with one who worked with her for several years. At the end of her life my mother needed full time care and Right at Home was able to immediately find the aides she/we needed.
alisonbull1@yahoo.com
I am a current client of this provider
We've had a very difficult time dealing with my fathers Parkinson's.  Right at Home has sent nice male aides to assist.  They've been very responsible.  We appreciate the help and highly recommend the agency.   
Andy I
I am a past client of this provider
Thank you, Right at Home! It was a pleasure working with the office staff and the Aides. Mom passed a few months ago, and the aides still check in on the family. Great service.
loving daughter sister
I am a current client of this provider
The best and look no further. This is a wonderful resource and you get to know them and they make it part of the care plan to get to know you and your family's needs. It's a scary time when a loved one is vulnerable and needs assistance, but this team supports and stands beside you in those moments.
DOUG CHARIPPER ESQ.
I am a current client of this provider
THIS PROVIDER OF HOME HEALTH CARE IS SUPER!! THE STAFF IS VERY PROFESSIONAL AND HELPFUL AS PROVIDING ASSISTANCE TO MY MOTHER
Satisfied Nephew
I am a current client of this provider
The caregivers took care of my 90-year-old aunt for three months and were patient, kind, considerate and compassionate. They were very attentive to her needs and made sure she didn't fall, yet they tried to give her some space so she wouldn't feel "smothered" all of the time. They were with her 24 hours a day, seven days a week, and they tried to honor every request she made (within reason of course). I can only say positive things about Gregg and his staff and would highly recommend Right At Home for anyone in need of home care.
diverfred
I am a past client of this provider
The owner of RAH was always very helpful in trying to match the aides with my partner's needs. It was helpful that a registered nurse came by, initially, and gave the aides a checklist of their responsibilities and shared that info with the family and patient. The aides were qualified, our first aide was with us for 4 months, attentive and always arrived promptly. Our subsequent aide was caring and also attended to our family member's needs, be it showering, exercising, preparing meals, dressing or putting the patient to bed. The aides also accompanied the patient to doctor visits, and attended to the patient while he was in a hospital setting. If there was an issue, calling the owner of RAH was always a quick response and a prompt solution to the problem. We never felt our family member was ever without an aide or a substitute aide to attend to his needs. I would definitely recommend the RAH agency.
Arlene
I am a past client of this provider
I used Right at home Uptown NYC for two months for my husband. It's excellent. They followed us very closely on everything. The owner was so helpful and lovely. They were very helpful and called right away and took care of everything. I had three different caregivers. They helped my husband shower. They would take him for walks and just generally watch that he didn't fall and that he turned off the gas and all of that. He just more than anything needs to be watched. The first caregiver, Rose, was lovely, but her little daughter has cancer, and she had to have chemo, so she could not continue. Then I got Ashley who I loved, and she was great, and the last caregiver was fine. I thought they were right on.
Surgical aftercare patient
I am a past client of this provider
Right at Home provided outstanding home care for me when I was recovering from a substantial jaw surgery. Gregory and Andrieana were incredibly helpful, and the made the process of finding and connecting with a home care assistant easy and painless. They coordinated everything perfectly, and I am grateful for their assistance. The individual they found for me was professional, punctual, kind, and so helpful. Thank you Right at Home for your help!
lisa joy
I am a past client of this provider
Greg is incredible. He has a complete understanding of the circumstances requiring home-care. A compassionate, caring fellow. He selects his employees very carefully. Everyone showed up on time, everyone was kind and as my mom found the best personality fit, Greg and his team adjusted the schedule so that my mom could have the helper she liked best. Vanessa is a wonderful person: intelligent, caring and professional. She respected my mother's independent spirit and always treated her with respect. She helped my mom get back on her feet, literally. My mom is 97. Her improvement has been remarkable, in great part to the encouragement and support of such help. My mom could barely move after her hospital stay. Today, she's off to the Museum of Natural History with her granddaughter and great grandson. She literally runs down the hall ,with her walker, for exercise! Right At Home is the BEST agency. I felt secure, never had cause to worry for one moment!
nyc2000
I am a current client of this provider
I am so pleased with the services provided. We needed their services almost at a moments notice and they came through. During the whole process they acted with care and compassion anticipating needs before me. Aides are excellent and communicate well with me regarding my mother. Highly recommend
lyell
I am a past client of this provider
I have been luck enough to have very good care from the aides who took care of me during my illness. Thanks to you for your special attention to my specific needs and requests.
SammyCare
I am a past client of this provider
The staff and management at Right at Home were stellar - complete attention, patience, and immediate responses when we emailed or called. Our main issue was just the caregivers themselves who, unfortunately, weren't a good fit for our mother. But I credit Gregg and his team for working very hard to re-train and/or replace caregivers when needed and we wish we could've sourced our final caregivers through them, had we had better luck with staffing.
daughterdear
I am a past client of this provider
Right-at-Home has a diverse stable of aides who take their responsibilities seriously. They arrive on time and know what to do. Their patient coordinator works tirelessly to find the perfect match between client and aide, until it's right.
rik8199
I am a past client of this provider
Found an aide for my wife same day as request right out of hospital. Stayed overnight for 2 days and fantastic service. Cost also great compared to competition. Thank you!
AndyQ
I am a current client of this provider
I highly recommend Right at Home. Kwame is an excellent service provider than the company owner Gregg was very responsive and helpful in getting our uncle out of rehab and back into familiar surroundings. 5 stars!
Hello Hello
I am a current client of this provider
The owner of the agency and his staff are exceptionally responsive to customer calls and e-mails. They also encourage feedback and work hard to pair home health aides that are well suited to customer needs.
Norberto
I am a current client of this provider
Right at Home provides caring, compassionate and professional 24/7 care of my step-dad. They are deserving of the highest recognition for not only the continual "on-site" care and attention but also for the administrative support. Everyone is responsive and constructive to our concerns.
DLang5
I am a current client of this provider
This was my first time to use a home care provider, having recently undergone a complicated surgery. Right at Home was absolutely first rate. The efficiency and flexibility with which the management arranged my home care, and the way they communicated my needs to their staff was exceptional. The caregivers were great at their work (I was a fall risk as well), and the dedication and commitment they demonstrated towards me and the whole medical situation was impressive. Further, the caregivers were warm and kind. All arrived on time, were highly responsible, and well prepared to deal with my medical needs. I've written very few reviews this positive in my life, and I would absolutely engage them again. Definitely five stars out of five.
Claire99
I am a current client of this provider
We have used Right at Home for several months now and they have been consistently reliable and responsive to our in home care needs. Our aide has been caring and helpful. During a difficult period, the aide was instrumental in problem solving a situation. Furthermore, they have been extremely flexible as our needs shifted. They even managed to provide safe care throughout the challenges of a pandemic. I would recommend them without hesitation.
Melissa313
I am a current client of this provider
When my mom needed help, she needed it fast! And I'd never been in charge of anything like this before. Right at Home was as fast as I needed, and kind and clear in explaining things to me. Over the past seven months, my mom has had a number of their caregivers. I've liked them all and my mom finally really hit it off with one of them and is settled happily with having a caregiver. Right at Home has always been professional, friendly and patient with me. My mom can be a little difficult, but we've found her happy match. Thank you Right at Home!
GMenFan25
I am a current client of this provider
Dealing with children and a parent with dementia has been extremely difficult. I figured having strangers taking care of my sick mother would be even more daunting, however, after a few initial hiccups, Right at Home made the process much easier than expected. The Aides are polite and respectful, (constantly in communication with me), the nurse is accessible, and the office responds to requests in a timely manner. I would recommend this agency to anyone in the market.
Winter6
I am a past client of this provider
It has been a few months since my mother-in-law passed. We are grateful to Right At Home and the loverly caregivers. The aids even check on the family today! Thanks Right At Home
birdcage1010
I am a current client of this provider
I've worked with other agencies in the past and what sets this agency apart is the compassion and care the home health care aides show to my dear aunt. She is bedridden and needs full-time care. In addition to taking care of all the basic needs, they take time to get to know her. Having that kind of attention really makes a difference in her overall health and well-being. What I appreciate most is that her caregivers continue to show up to work throughout this pandemic. They get an A+ in my book.
patient212
I am a current client of this provider
Dad's been with right at home from companionship to personal needs. Things have been smooth. On occasion it's difficult to find a fill in caretaker who's like the one my dad loves. (understandable) Overall, my dad and I are very pleased and appreciate how hard the staff works. Highly recommended.
DB6969
I am a current client of this provider
It's been 2 years since we started with RAH. We've had consistent qualified helpers, even with Covid. Our Dad is in great hands, well taken care of, comfortable, and always happy when we visit. The entire RAH staff is always available and attends to any concerns we may have. Very good company and excellently run. DB6969
tangogirl
I am a current client of this provider
This agency found aides I could count on throughout my illness. The agency always resolved any problems that arose. I am happy to be using them for my care.
indebted
I am a past client of this provider
Right at Home provided an excellent caregiver for my Aunt who was in her 90's and suffering from Alzheimer's. The caregiver was experienced, caring and completely reliable. Whenever I had questions the owner of the agency immediately responded by both phone and email. I am lucky to have found this agency and caregiver.
eclectic
I am a past client of this provider
Kind and compassionate staff.. always available.. arranged schedule to meet needs, competent aides. they prompted my recovery.
Anny V
I am a current client of this provider
Current client. 5 star service . The right at home team has proven professional and endearing toward my mother and the family. We are happy using them.
Shapp
I am a past client of this provider
I hired several aides from Right at home to cover my husband's care for 24 hours. I was extremely impressed with the owner's and nuese's ability to match the right aides with my husband needs. The aides were warm, knowlagable and carring and it was easy to comunicate with them. The aides always arrived on time. I would gladly recommend this agency to anyone.
jewishson
I am a current client of this provider
Kind, able, last minute aides and extremely reachable/responsive owner. Will use again. Thank you!
Christina25
I am a past client of this provider
Right At Home was an enormous help to my family in providing care for our 90 year old Father. Gregg the owner was very responsive and really listened to what our needs were. He provided an aide that was caring and intuitive. We were very pleased and highly recommend RAH. We recently placed our dad into assisted living and no longer need in-home services. A big thanks to Gregg and staff for all their assistance.
dariussolomon
I am a current client of this provider
Athome has consistently provided my mother with quality aids.
Karen Mahler
I am a current client of this provider
We have had home care through this agency for the past year and the caregivers were always wonderful with my dad. Gregg was great at problem solving around difficult relationships and he was always available to talk with me when needed. I recommend the agency without reservation.
Thomas barton
I am a current client of this provider
Help in my apartment. Superlative service in every way/. Highly responsdive.
B Barton
I am a current client of this provider
We hired Right at Home (RAH) Uptown NYC to help provide care for my older relative living in his Upper West Side apartment, NYC. The agency provided a wonderful and dependable person to help with his housekeeping and some personal aid services. Found Gregg S., the owner of this business, to be an empathetic and responsive problem solver. This is a people business, and I found Gregg to be a people person.
edd1532
I am a past client of this provider
Right at Home Uptown NYC met all of our needs efficiently and effectively. Management was professional and understanding, responsive to all of our requests. Our home aides were always on time, pleasant, and exceptionally kind to my mother. They helped mom with her daily needs- dressing, bathing, meal preparation, medications - and were pleasant company for her as well. Our caregivers kept as informed of all issues that arose with Mom and worked with us to address them.I highly recommend Right At Home.
tonycares
I am a past client of this provider
Right at Home was very helpful during my mother's hospice care in her apartment. The aides appeared to comfort my mother during the worst of it. They even worked well with the VNS nurse. I would recommend this agency.
sarahlinco
I am a past client of this provider
I am so very thankful for the very attentive, fast, sensitive and responsive help I received from the owner and his staff when I needed help with my parent. In the middle of the Covid lockdown, a kind and responsible care giver was provided. All the adult children live out of state and yet communication was maintained throughout the time we used Right at Home Uptown's services. I will always be grateful for their help and could not have managed the situation without them. Knowing that they had a full range of services as my parent's needs would have intensified gave us an added level of security that all her needs would get met. Thank you!
Ruth D.
I am a past client of this provider
We were very happy with the home health aides from Right at Home. They arrived on time, were pleasant and professional, and assisted with all needs. The owner of the company was very flexible and worked with us on scheduling issues. We would use Right at home again, if needed.
Zorba
I highly recommend Right At Home. I called in a crisis needing a "companion" for my patient Gregg and his staff were responsive in a very short time and worked closely with me . Both Hammond and Phillip ( assigned to my patient) called me when any questions arose and responded to my calls to them immediately
ClientSG
I am a past client of this provider
I was asked to write this testimonial which is something I usually don't do. In this case I'll say that Right at Home rose to the occasion when things worked well and when things became frustrating. Things were bound to be less than perfect at times, however, they dealt with every issue in a very professional manner. I recommend the agency because the owner Gregory always did the right thing by me.
Cris G.
I am a current client of this provider
We just finished a short stint with Right at Home after my mother's surgery they couldn't be more flexible and they were a pleasure to work with. Will definitely work with them again in the future
TJohn
I am a current client of this provider
After trying a few different agencies we finally had a nice experience with Right at Home. Friendly aides and courteous staff. All great.
sbondy
I am a current client of this provider
Owner is very conscientious about who are hired as aides ensuring the best caregiver for a given client. The agency and aides were quick to respond to any questions and rectify any problems that may occur. The aides truly cared about the well being of their clients.
petr
I am a current client of this provider
Right-at-Home provides me with home attendants when I need them. Their staff typically arrive on time. My interactions with the caregivers have almost always been good. When I have had specific requests, the agency has granted my requests. At times I have employed more than one home attendant but I also have employed one specific home attendant continuously for almost three years. She is excellent. I would recommend R-a-H to anyone.
StephNYC
I am a past client of this provider
Although my husband was able to do a lot for himself in spite of his Parkinson's Disease, he required a great deal of monitoring, and I needed relief. Working with Right at Home, we determined to try three days a week, 8 hours each day, starting last summer. Greg found me the perfect person. Xiomara treated my husband with respect, and permitted him to do as much for himself as possible, maintaining his sense of independence, while keeping him safe. When I occasionally needed to change the schedule, Right at Home was flexible and helpful. Then when an infection left my husband bed-ridden, Right at Home quickly found a male aide with the physical strength required to provide the necessary care. My husband died in May, and I feel I had a partner in care for this past year.
kshalabi
I am a past client of this provider
Greg and Right at Home were extremely flexible and responsive. My mom needed just the right personality and he worked hard to find the right persons for us. We were extremely satisfied.
Lloyd
I am a past client of this provider
The above categories are not applicable in my case. Right at Home provided me with welcome help after being discharged from 11 weeks at a rehab center. Their aide escorted me to my physical therapy sessions.and then assisted me when we returned hone. He was honest, friendly and reliable, never missing an appointment.
KFJ
I am a past client of this provider
For several years, Gregg and his staff provided the best possible in home care for a very close friend. He was always treated with kindness, respect and dignity. It was very important to my friend to remain at home and without the skilled training of his attendants, it's likely he would have been moved to a nursing home. I always appreciated Gregg's commitment to meet the needs and requests that were asked of him.
Surfesq1
I am a past client of this provider
I cannot thank Right at Home and Greg in particular for the wonderful care they provided to my close friend for many years. The caretakers were wonderful and Greg himself was right on top of all issues, health and otherwise. Would highly recommend.
90990
I am a past client of this provider
Very responsive and caring
Suzanne
I am a past client of this provider
Sarah N. is the best, the most excellent caregiver that one could ever imagine. Very intelligent, she is always upbeat and cheerful with a big smile. Sarah has never once been late since November 2018 when she started working for me. She has the highest standards for her work and always meets them. Sarah is a hard worker who looks for things to do. I never have to ask her twice to do a tasks; she remembers for the next time. She is super clean and neat and looks around to see what needs to be done, be it laundry, food shopping or straightening up the apartment. I never have to remind her. All these mundane and boring jobs are done with her usual good humor. Sarah monitors my health and is more concerned about it than I am! She gives me a lovely sponge bath every morning, as having fallen often previous to having a caregiver I am too nervous to get in the shower. Sarah is a very good cook and take a lot of trouble to get the food to be just the way I like it. I suggested she cook a whole fish with lemon and garlic which is not an easy dish; it comes out perfectly each time. Of course. the kitchen is always immaculate! Sarah comes from a large family and has a full life in New Jersey, but she is almost never on the phone while working although she speaks with many of her siblings every day. I am moving to Florida permanently within the next few weeks and I will definitely miss seeing and being cared for by the wonderful Sarah N.! Sarah is one of a kind!
Display name has already been taken
I am a current client of this provider
I have had excellent experiences using Right at Home. They are very responsive and flexible. The aides were always on time and caring to my mother.
Ted Stack
I am a current client of this provider
I've been using Right at Home for a few months. My mother is struggling with Dementia and I've been very happy with the aides assisting her. They've been punctual, caring and knowledgeable.
mrs fine
I am a past client of this provider
The woman sent to me for a 3-week period was prompt, nicely-dressed and very pleasant. Most of the services she provided were prompt and initiated by her. I thought we got along very well. She made me coffee upon her aarrival,which I appreciated.She offred to go through the fridge to forage for foodstuffs for lunch and. on occasion, made me scrambled eggs. She went to market fr me and found the items I requested. She offered to open cans of soup(I don't havemuch of an appetite). I had requested a person who would provide light housekeeping. This, sorry to say, she ducked!. My kitchen floor - approx 15 inches by 7 feet, took several requests before it got mopped. Ditto bathroom 2.5 feet x 2 feet. I think all took out the loght-weight vacuum once but never vacuumed. She did "make-neat when possible. I woulld have loved her except for the fact that I live in a very small studio and she spent a fair amount of time on her i-phone with her adorable infant grandson. That meant that she was within inches of my face on my recliner. I woudl have preferred that she went into the kitchen. It was my fault that I did not tell her so, I should have, but I had never had an aide and one in such close proximity to me. It never ocurred to me to call the agency about the houskeeping. She left promptly ach afternoon. I would happily hire her again and perhaps get some useful prompts from the agehcy.
Charlotte N.
I am a current client of this provider
Zero complaints. Very easy to work with. Caregiver is very professional. I would highly recommend this agency.
PeterSch
I am a past client of this provider
Right At Home took wonderful care of my aunt. The caregivers were reliable, patient and compassionate. The office provided expert guidance and always effectively answered my questions about elder care. I give them my highest recommendation.
Andrew1111
I am a current client of this provider
My parents are 95 years old and live in their home. They are still semi-independent and the help they get allows them to continue to be independent and live how they choose. I coordinate their care. Their companion is reliable arriving on schedule and being flexible when asked to extend their hours. They go shopping, to the doctor and run errands together. I speak with the care giver weekly and she maintains a notebook of daily care notes. I can follow up by text message when I have questions. She is honest and open about my parents conditions and the events in their lives. When we started with the agency my parents had some difficulty getting used to having someone in their home. The agency allows us to meet and try several care givers before my parents choose the one they like. I am very happy with the caregiver and the support the agency provides. I recommend you have a conversation with them and meet their caregivers.
saullanda1
I am a current client of this provider
Coleen is very smart, caring, loving, conscientious and a pleasure to be around.
joan74
I am a current client of this provider
Greg was responsible and very responsive. He tailored the care to our needs and took time to match caregivers with our person in need. The caregivers were prompt and helpful, and very willing. I highly recommend this agency for personalized care.
KT8
I am a past client of this provider
Right at Home helped us in a moment of need. We live far from our parents and needed help for our parents. The team responded quickly and with empathy, and went out of their way to understand our family's specific needs and tailor their services to them. Gregg was highly professional in all our interactions with him and, in addition to providing a caretaker, he provided helpful tips for our family about how to interact with our mother given her dementia. We can't thank Gregg and his team enough for coming to the rescue in our time of need!
Gail G
I am a past client of this provider
Gregg has been an amazing person to work with. There was never a time when he did not take or return a call on a timely basis. He went out of his way to provide the services required for a dear friend. He understood the needs of my friend and made every attempt to partner him up with the appropriate aid. His follow up regarding the aids and their quality of work was constant. For the most part the aids arrived on time and were cordial and ready to work. Whether I interacted with them via phone or in person, they were professional and ready to take charge. Without a doubt I will recommend Right at Home Uptown to any friend seeking assistance. Compliments to Gregg and his team!
fll
I am a past client of this provider
The entire process was incredibly simple. My calls were answered quickly and my aunt always had someone with her as requested. Every aide was respectful kind and considerate. They were always punctual and very professional. My aunt was taken to meals doctor appointments and helped with bathing and dressing. Every need was met with a smile and a warm response. Even the payment process was simple.
JZieman
I am a past client of this provider
The Right At Home Team went the extra mile many times on behalf of my Mom. Greg and his team care about their clients and you can feel it in all they do.
Shakti
I am a current client of this provider
Gregg and Right at Home have been incredibly wonderful in helping me work through a crisis, and then also provide wonderful on-going care. He is responsive, kind, educated, aware , dependable and has a first rate team of people he works with. I cannot recommend him highly enough.
bolo
I am a past client of this provider
Right at Home really came to the rescue when we needed help with a relative who suffered devastating loss. They quickly provided a wonderful home companion that was kind, helpful and totally trustworthy. We would highly recommend Right at Home upper NYC to anyone looking for good support for a loved one.
Lucy C
I am a current client of this provider
Amazing 24/7 support and care - even for patients with the most challenging of illnesses. Gregg and his team truly care about the welfare of our family member. I highly recommend Right at Home. They brought peace of mind to all involved. Best care ( and value) you could wish for your loved one. Highly recommend RAH.
danafb1
I am a current client of this provider
My experience with RAH has been all positive. Finding a caregiver that is the right fit can be challenging and RAH has done an amazing job because they care about the families they work with. My family couldn't be more pleased...thank you Gregg!
NYC Senior
I am a past client of this provider
I received excellent, professional home care for 5 months while I recovered from an operation. Since I live alone, this was exceedingly important to me.
caryrv
My mother has dementia and is 89. The caregiver Right at Home provided for a emergency situation bonded very well with my mother and my mother was very well cared for. Thank you so very much for your kind attention and care.
Stephanie AG
I am a current client of this provider
Our family is extremely grateful to Right at Home for providing warm and professional aides to care for our parents. Between cooking, organizing and assisting our parents with in home chores, we're confident they can remain in their apartment for a few more years! The owner, Greg, and his office staff were able to identify our parents needs, and patiently deal with finding the appropriate aides. We agreed to write this recommendation after being asked, simply because it's given my entire family peace of mind!
lvk
I am a current client of this provider
We found Right at Home to take care of my younger brother after being disappointed by two other agencies. My brother suffers from a cognitive impairment and has been diagnosed legally blind. Right at home has provided knowledgeable and compassionate care givers that my brother now considers true friends. The owner and staff not only met but have far exceeded any expectation iv'e ever had for at home healthcare. Thank You Greg (the owner), Andre, and Zander.
NY visitor
I am a past client of this provider
I wanted to let you know how much I appreciated Luz"s help this weekend. She was all I had hoped she would be. She was sweet, patient and gentle with my mother. She came on time and watched my mother carefully so I could relax and enjoy my granddaughter's Bat Mitzvah. She was willing to help in any way I needed her. So—in summary she was terrific and I would easily recommend her to others. Thanks so much for your help also—I know this was a difficult weekend for you with all of the weather issues and appreciate your staying on top of things.
JSSD
I am a current client of this provider
WE RECENTLY HIRED "RIGHT AT HOME" TO PROVIDE DAILY CARE FOR OUR 96 YEAR OLD MOTHER IN MANHATTAN. THE WOMEN WHO CONTINUE TO CARE FOR HER ARE LOVELY, PATIENT AND VERY COMPETENT. MY MOTHER RECENTLY HAD SURGERY AND THE AIDS HAVE BEEN ABLE TO ACCOMPANY ME TO HER APPOINTMENTS TO ENSURE THEY KNOW WHAT ADDITIONAL CARE IS NEEDED. RAH MANAGEMENT HAS BEEN VERY RESPONSIVE TO ADDITIONAL REQUIREMENTS AND WE'VE NEVER BEEN DISAPPOINTED.
Margo S
I am a current client of this provider
Our relationship began when we called Gregg in desperate need of immediate 24/7/365 care for my mother. Gregg met with us the next day and was able to have a caregiver in her home within 48 hours. The caregivers selected were based on an in depth conversation regarding my mother's needs and it has been working out quite well. We are very appreciative for this relationship and look forward to working together for many years to come.
mimWarden
I am a current client of this provider
Right at Home has relieved me of much of the stress of trying to help my good friend through some tough medical times. The caregivers are always pleasant and cooperative, and their services are appreciated by the patient. The owner is on-call and responsive when there are emergencies.
RobbinJ
I am a past client of this provider
The owner, Greg, truly understands how overwhelming it is when a parent becomes ill and you are suddenly fully responsible for their care. While waiting for my mother to be eligible for Medicaid Benefits during her Chemotherapy treatments , Greg was able to step in, provide excellent and reliable home health aides as well as personal support and advice while I grappled with doctors, government agencies and my mother's health. He is flexible and fair and never demanded any unreasonable commitments of service or up-front payments. He had my back throughout the process and made sure I was able to take a much needed vacation, worry-free. He is terrific person, great to talk to and a knowledgeable professional.
gloriaandroberts
I am a past client of this provider
Right at Home - Greg was excellent in providing the aids Robert needed at each point of his physical abilities. First , when he was released from the Veterans Hospital on November 27th , 201,. Robert needed 24/7 care for the 1st 6 months in his NYC apartment, which was newly renovated to meet his rehab needs. Aids sent by Right At Home , Greg, were reliable and on time,, professional and attentative to Robert's requests. When a problem occurred Greg was only a phone call away. I remember a time when Greg came himself to cover a shift until an aid arrived and another time when Robert fell he supervised the aid by phone, until he arrived to make sure Robert was OK. . Greg kept me in the loop as I am Robert's main care take,, his fiance who lives on the opposite side of NYC , balancing a full time job as well as Robert's care. Greg was extremely responsive to my care taker's needs as well as Robert the client. I would highly recommend Right At Home , Greg to anyone needing Home Care assistance. - Very Grateful - Gloria
Jennie S638841
I am a current client of this provider
I've been using Right at Home for 4 months to take care of my mother, who is 86 years young. She suffers from mild dementia and balance issues. She lives in a senior residency on the UWS and greatly enjoys the extra help she gets from her expert caregivers. They have been kind and thoughtful. The office staff has been easy to work with. Two thumbs up!
William T
I am a past client of this provider
Excellent people and manager. They show a good combination of practical help and empathy.
Caring_2644694
I am a current client of this provider
Right at Home provided my mother with an excellent caregiver at very short notice. They were very responsive whenever I needed to get in touch with them. I would not hesitate to use them again.
Judy Walker
I am a past client of this provider
The caregiver Greg thought was perfect for us - he accompanied her to our apartment and was there the entire time of the interview. Well, the minute Sherly saw Walter (a blind, Alzheimer's patient in his 90's), she instantly connected with him. She turned out to be the most kind and loving caregiver but she also went the extra mile for him -- to the point that she took pictures of Walter, texting them to me and my daughter. She took him on long walks up the East River Esplanade. And when she found out she would be taking Walter once a week to play drums in a Latin band at the Lighthouse for the Blind, she made sure to turn the TV channels to the salsa and mariachi music channels so she could "dance" with him whenever she had to maneuver Walter from his chair to his wheelchair, or to his bed, This turned out to be a huge way to motivate him -- an otherwise pretty exhausting task for both the caregiver and the client. Sherly always had eyes on everything concerning Walter: new ulcers to be bandaged; danger spots in the shower. Today, one month after Walter passed, she still checks up on me to make sure that I'm doing ok. When you can depend 100% on your caregiver as we did with Sherly -- you can for sure rely 100% on Greg and the organization that he runs.
vera kristeller tome
I interviewed this provider
I am very happy with right at home. The care givers are very professional, kind and are doing their best to keep the person they are caring for ,the most happy and confortable as possible. The all organisation is also good.I am working for 8 weeks with them and never had any problem..
Debra and Linda
I am a current client of this provider
We are very happy to give our recommendation of this company. From the very first phone call to the representitave Walter, it was a very pleasant experience. He came to meet us with Gregory to introduce them selves to the potiential client which is our cousin. They did an assesment of his needs to set inplace so that each need would be met. His interestes his likes and dislikes., they were very concerned to make sure the client and the aide were compatible. Well needless to say they are, the aide is wonderful, caring, kind compassionate in all that she does, she goes above and beyond in caring for our cousin. Gregg does check in to see how things are going. My family is truly happy and relieved from the stess and worry of our cousins care.. Sincerely, Debra Alicia and Linda Rodriguez
cherylsue
I am a past client of this provider
I was the patient and Right at Home allowed my partner the peace of mind to go to his office and know that I was well cared for while recovering from a difficult surgery that had multiple complications. Gregg was there from the very beginning always willing to adjust to my scheduling needs. He matched me with incredible caregivers.. The caregivers were professional, kind and intuitive. They shopped, did laundry, cleaned and made the food consistent with my very limited diet. They were a pleasure to have in my home.The care I received eased a very difficult time. They gave my partner the oh so necessary relief. I would certainly recommend Gregg and his team at Right at Home. I believe they are a gift to any family, patient and caregiver.
MFC103E
I am a past client of this provider
The company and it's owner were very professional and pleasant. The aide they sent was polite,helpful and very kind. She helped my mother with all her exercises, accompanied her on errands and helped her at home in every way she needed.
Gcamp638
I am a current client of this provider
My family decided to hire Right at Home to provide companion care for my 82 year old father. After contacting a few agencies in the city we felt that the owner of Right at Home was the most attentive and passionate about the services they offer. After the owner personally introduced a care giver to my father we agreed to sign on for care for four days a week. During this time the caregiver managed to get my father out of the apartment for regular walks, take trips to the grocery store and even start playing board games again, Being that my brother and I live in New Jersey we are extremely confident he is getting the attention he needs and deserves. GC
danalouise
I interviewed this provider
I have recently undergone a very major abdominal surgery, followed by a week in the hospital. I am single and was very concerned about my ability to care for myself in the first few days of returning home… Right at Home filled the bill perfectly… Right at Home was entirely flexible as to the start of my contract with them. I kept them apprised about the daily fluctuations in my schedule and they worked alongside me to adjust. There was never any pressure to begin before I was ready…. Right at Home sent the perfect person. She was completely confident and took charge of my first dinner, shopping and cooking a lovely meal (with leftovers!) …Gregg S. was here in person to introduce me to both day and evening caregivers, take charge of showing them around my apartment and showing them where they could sit and be out of my way. He was very professional and caring… I am an enthusiastic new client of Right at Home… I will also recommend them to all my friends.
TW,NY
I am a current client of this provider
I hired Right at Home in uptown Manhattan to supervise my 87 year old Mother who suffers from Dementia. The owner himself conducted a thorough evaluation and consultation, determining the appropriate needs for my mother's care. We ultimately chose two compassionate care givers who spend upwards of 12-16 hours daily with my Mom. It's been an incredibly east process and makes things much easier on me being I live in the outer boroughs. I would recommend them in a heartbeat!
Jean Glass
I am a current client of this provider
Grace is so kind to drop what she was doing to be with my dad. We are very pleased to have Tess with us. Thank you for all your professionalism. You've provided such kind aides to work with my dad.
Services and Amenities of Right at Home Uptown NYC in New York, New York
Types of care
Doctor Visit Companionship
About Right at Home Uptown NYC in New York, New York
Right at Home provides personalized in-home care and support for seniors and adults with disabilities. Our caregivers are trained to help with everyday tasks that have become challenging. This may include meal preparation, laundry, light housekeeping, personal hygiene, medication reminders, mobility assistance, transportation and other tasks. We offer services for those with special care situations such as Alzheimer's disease, Parkinson's disease and other dementias; diabetes; stroke recovery; and hospice care. Whether you are looking for a few hours a week or immediate, 24-hour care, we are here to help. Call us today to learn more about the services we can provide you or a loved one.
Custom Care Plan
We know everyone's needs are different, so we create custom, client-centered care plans based on our unique five-step approach to care. We take time to get to know you by discussing your health history, physical and cognitive abilities, daily routines, and personal lifestyle and preferences. This conversation is important to us because we want to help you determine the level and types of care you need and match you with the best caregiver to help you continue to live successfully at home, or wherever you call home.
Caregiver Training and Care Supervision
When you choose Right at Home, you can rest assured that our caregivers will deliver the care you or your loved one needs. Every caregiver goes through an extensive interview process, including background checks. We provide initial caregiver training through our Right at Home University before they can provide care, and we provide ongoing training to support best care practices. All of our caregivers are employed by Right at Home and are bonded and insured.
Help seniors by writing a review

If you have firsthand experience with a community or home care agency, share your review to help others searching for senior living and care.
Request Pricing Information
By clicking "Get Costs", I am providing express written consent to receive calls including automated/pre-recorded calls and automated texts for which I may incur a cost, as well as emails from Caring and its partners. I understand I am not obligated to provide this consent to utilize Caring's service(s). I acknowledge I was able to review the Agreement to be Contacted, Terms of Use, and Privacy Policy. This site is protected by reCAPTCHA and the Google Privacy Policy and Terms of Service apply.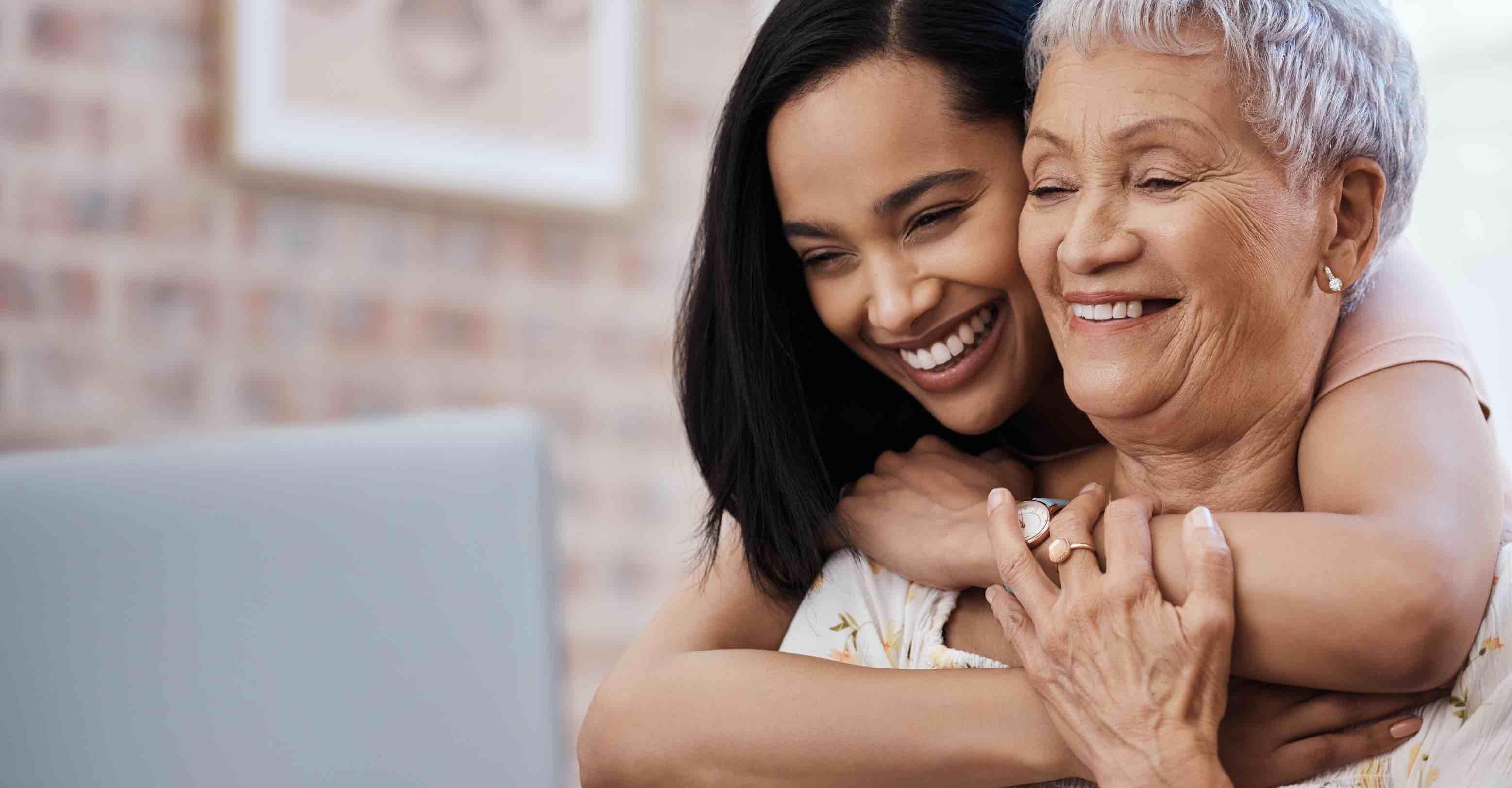 Compare costs, photos & reviews of senior living and care options near you.
Questions?
Call to speak to one of Caring's Family Advisors, or submit a request for more information here.
Didn't find what you were looking for?
Caring's Family Advisors can help answer your questions, schedule tours, and more.