Visiting Homemaker Home Health Aide Service of Bergen County
Offers Home Care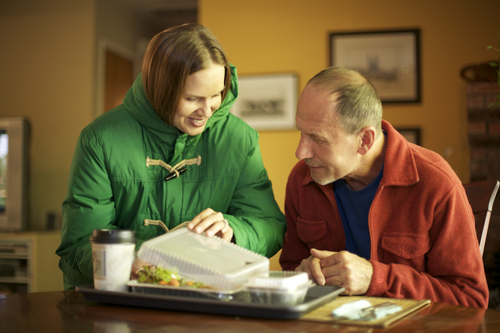 ---
About Visiting Homemaker Home Health Aide Service of Bergen County
Motto "" "At Home, but Not Alone."
Mission "" Keep people in their homes for as long as possible while keeping them safe by providing the level of home care services they need to remain independent at home.
Not-for-Profit "" We are respected in Bergen County for providing quality home care to people of all ages since 1954, and especially to seniors, Veterans, and the disabled.
Clients "" Private pay clients; and grant and donation funded programs for those in need.
Approved Provider by "" Department of Veterans Affairs, Medicaid, Bergen County Board of Social Services.
Accredited by "" Home Care University of the National Association for Home Care & Hospice
Licensed by "" NJ Office of the Attorney General, Division of Consumer Affairs as a NJ Health Care Service Firm.
Continuum of care "" We employ companion aides, certified home health aides, and registered nurses to provide a continuum of care from non-medical to medical. From the personal assistant services companion aides can provide, such as grocery shopping, errands, laundry, light housekeeping, to certified home health aides who provide those services plus the full range of personal care, including bathing, dressing, grooming, transfers, walking, feeding, and preparing meals. We are proud of our employees and support the training they need to maintain their skill levels and certification.
Supervised care "" The home care services we provide are supervised by a staff of professional registered nurses. Each brings over 20 years of experience to assure that every client receives the most appropriate care. As part of our policy to place the welfare of our clients above all else, bi-monthly visits to clients by RNs are provided at no additional charge. Visiting Homemaker takes pride in being continual innovators in home care and in services to those unable to pay for their own care.
Contact us today "" Please contact us today to discuss the care services you or your family member needs at this time in their life. We understand how difficult it is to arrange for a stranger to come into your home to care for you or a loved one. We work closely with each client to identify the level of care they need and to develop a plan of care with them and their caregiver. We want you to be "At Home, but Not Alone." Call 201-488-0041
---
Senior Care Services near Bergen County, NJ
Senior Care Services near Hackensack, NJ
Other Senior Care in Hackensack, NJ