UC-Cares Home Health Services, LLC
Offers Home Care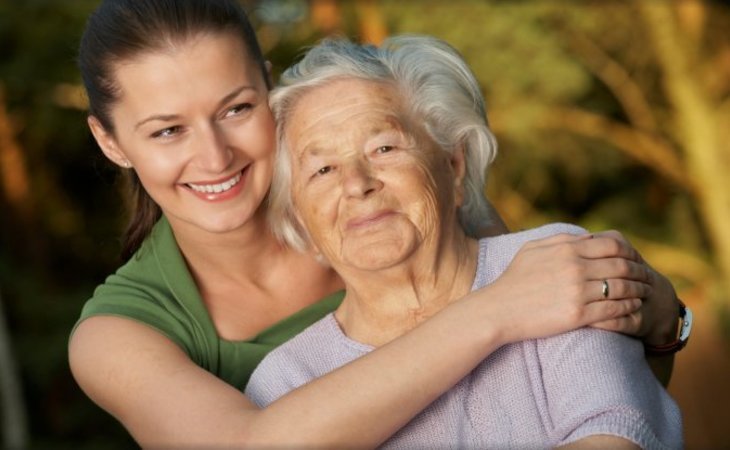 ---
About UC-Cares Home Health Services, LLC
Welcome to UC – Cares Home Health Services
UC-Cares Home Health Services, LLC believes that no two clients are the same and that each client should be treated with much respect, care and dignity like we would our own loved ones. And because of this, prior to receiving care, each client will be thoroughly screened and evaluated to assess their condition, needs and living situation. A plan of care will be customized based on the outcome of the assessment.
Similar to you, we have a mission to make our clients stay at home to be as comfortable and peaceful as possible by providing our continuum of effective home health services. We cater to a diverse range of clients, from the injured, the homebound, the disabled to the elderly and every individual in between.
UC-Cares Home Health Services, LLC is an equal opportunity provider and employer. We do not discriminate anyone on the basis of race, religion, color, creed, ethnicity, national origin, orientation or creed. Our services are available to anyone who are qualified to receive home care or are under physician orders to receive health care at home. Our employment opportunities are also available to anyone who have passed our qualifications and own brand of standard.
Personal Care
For individuals who need assistance in caring for themselves, we have personal caregivers who will provide you with efficient and amiable support. Our services are as follows:
Assisting with grooming needs such as hair care, shaving, cleaning teeth and routine nail care
Supervising or assisting with tub baths, showers, sponge baths, and bed baths
Providing routine skin care
Assisting with dressing and undressing
Assisting with mobilization activities including turning, transferring, exercising, and walking
Assisting with toilet and continence care
Assisting with eating or feeding
Assisting with medications reminders
Providing respite and palliative care
Companion Care/Home Maker Services
When you need to accompaniment or someone to take care of chores around the house, our companion/homemaker will be the right person to provide you with services such as:
Family caregiver relief
Live-in services
Planning, cooking, and serving meals
Monitoring and motivating regular diet plans
Transporting clients to social activities and appointments
Running errands and shopping
Providing respite and palliative care
Participate in friendly socialization activities
Monitoring clients' safety and comfort Assisting clients to maintain hazards-free home by evaluating home safety standards
In-Home Skilled Nursing Services
We have registered and licensed practical nurses who are highly efficient, adept and capable of carrying out the various health care services outlined in your individualized home health plan. Below are the list of services we are capable of providing you:
Patient Assessments
Case Management
Vital Signs
Wound Care and Dressing changes
Disease Management Education
Infusion Therapy IV/IG
Rx Injection Training & Patient Education
Catheter, Colostomy & Tracheotomy Care
Post-Surgical Wound Care
Assessment of Nutrition, Hydration, Bowel and Bladder Functions
Medication Administration
Patient Education
The UC-Cares Home Health Services, LLC nurses and caregivers are all licensed, insured and bonded for your protection. We invest in the continuing education, training and seminars of our staff so you can be sure that you are in the most capable hands. If you are unsure whether you are qualified to receive home health care, please give us a call atso we can assist you. You can also Schedule an Assessment online for an appointment with us. We look forward to hear from you soon.
Get Costs
---
Senior Care Services near Will County, IL
Senior Care Services near Bolingbrook, IL
Other Senior Care in Bolingbrook, IL