Clark Consulting & Associates LLC
Offers Geriatric Care Managers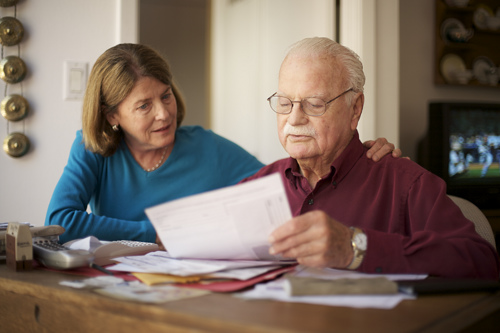 About Clark Consulting & Associates LLC in Menlo Park, California
Clark Consulting & Associates, LLC is a private care management firm. Since 1994, our single focus is to provide families of the Mid-Peninsula area with concierge-level private care management.

Our clients are free to choose from our full range of services, which include:


Medical and preventative healthcare advocacy
Complete household and home care management
In many cases, a health crisis is at the heart of our clients' most immediate concerns. However, most importantly, we provide discerning clients with the assistance to maintain their quality of life in the face of medical adversity.
Our clients expect excellence, and many have demanding lifestyles. As healthcare issues become more pronounced, we respond with experience, superior service, and access to a wide-variety of critical resources.
We understand the Mid-Peninsula, and have an in-depth knowledge of all of the available resources. When your biggest challenge is simply trying to figure out what to do next, you can count on us to answer your questions, and provide you with unbiased independent guidance.
Our team also provides background screening and interviews to assure you that the resources and staff you require are trustworthy and dependable.
Since 1994, we endeavor to provide our clients with discretion, continuity, advocacy, and independence, all to help them meet their personal and medical needs.
Initial consultations are without charge "" we work by letter of engagement only.
Clark Consulting & Associates, LLC: The Basics
Provides references to potential clients: Yes
Willing to aid clients/client families with the Medicare/Medicaid process: Yes
Staff on call 24 hours a day: Yes
Clark Consulting & Associates, LLC Areas of Practice
Assessment
Placement
Education
Counseling
Referrals
Care Management
Family/Professional Liaison
Clark Consulting & Associates, LLC Degrees & licenses
Member of the National Association of Professional Geriatric Care Managers? Yes
Bachelor of Social Work (BSW)
Certified Care Manager (CMC)
Certified Nursing Assistant (CNA)
Licensed Vocational/Practical Nurse (LVN/LPN)
Master of Social Work (MSW)
Master of Gerontology
Geriatric Care Manager (GCM)
Registered Nurse (RN)
Certified Fiduciary
Get Costs
---
Senior Care Services near San Mateo County, CA
Senior Care Services near Menlo Park, CA
Other Senior Care in Menlo Park, CA