Power of Attorney for Finances: What to Know
8 Things to Know About Power of Attorney for Finances
94% helpful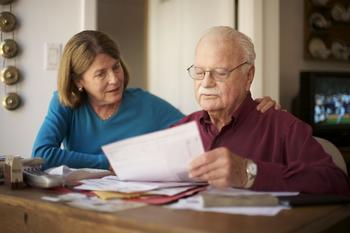 A power of attorney for finances can be a valuable tool, especially for families caring for older adults. You can use it to help them manage specific transactions, to assist them for just a short time, or to regularly manage their everyday affairs. And what's called a durable power of attorney for finances sets up a simple, relatively inexpensive way to handle their finances if they ever become incapacitated. If you and they are considering a power of attorney for finances, here are some things to keep in mind.
Would a power of attorney help older family members now with their everyday finances?
Even if they're still competent to make major financial decisions, one or more of them may be finding it difficult to manage all their everyday money matters. Maybe your father's eyesight isn't sharp enough to confidently read financial documents or your mother's hearing isn't good enough to negotiate telephone transactions. Maybe it's not easy for them to get around, make trips to the bank, or oversee property.
In these situations, they might get some relief by executing a general power of attorney for finances. This document would give someone -- you or another family member -- the authority to act on your their behalf in any financial transaction but would not take away their authority to act on their own whenever they choose.