All Rights Reserved
There's no need to stress about trying to find the oh-so perfect gift for every older adult on your holiday shopping list. We've simplified gift giving with our annual holiday to-buy list that includes a range of options to please your older loved ones. Even those who insist they don't "need" or want anything.
Jump to: $25 and Under | $26 - $49 | $50 - $100 | Over $100
Press inquiries? Contact Fiona Lee at flee@caring.com or 510-449-2713.
$25 and Under
Ethel M's Nostalgic Mars Bars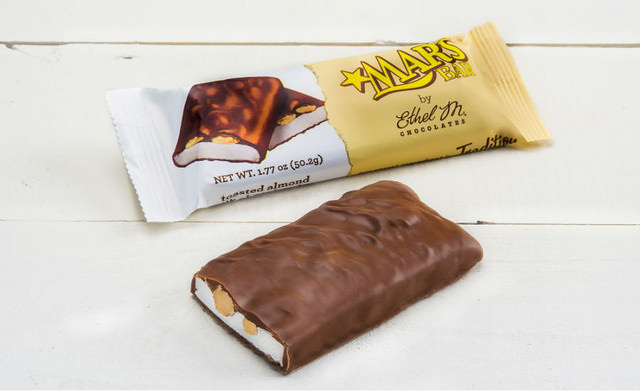 Named after Forrest M. Mars' mother, these sweet tooth-pleasing goodies crafted from the original recipe that dates back to 1932 are sure to spark nostalgic memories of the recipient's youth. Ethel M's Nostalgic Mars Bars make an excellent retro stocking stuffers or accent tied onto the ribbon of a larger package.
Cost: $2.99
To order: EthelM.com or Amazon
Dr. Grip Pen

The No. 1 selling ergonomic pen in the U.S. and has received an Ease-of-Use Commendation from the Arthritis Foundation. Pilot's Dr. Grip Pen is a practical and thoughtful stocking stuffer idea for any seniors on your list who love writing, journaling or crosswords, but struggle to do so as they get older.
Cost: $8.99
To order: Target or Amazon
Hickies No Tie Lacing System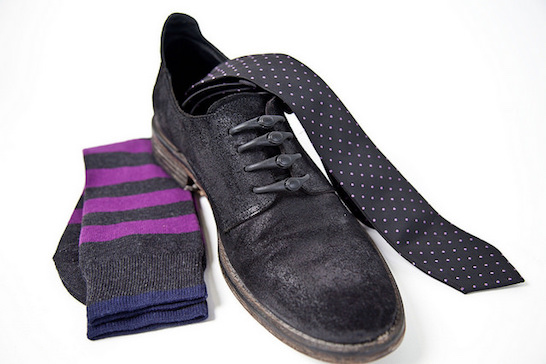 Older adults with arthritis in their hands, fingers and wrists no longer have to struggle with laces on sneakers and walking shoes. The Hickies No Tie lacing system provides a sleek alternative to velcro shoes for those who have trouble tying their laces and/or bending down by turning any lace-up shoe into a stylish slip-on. The modular design allows for a one-size-fits-all approach so you can customize the tightness, comfort, security, and color. Available in 4 stylish colors, the lacing system works on fabric and leather shoes alike.
Cost: $14.99
To order: hickies.com or boomlyshop.com
Okabashi shoes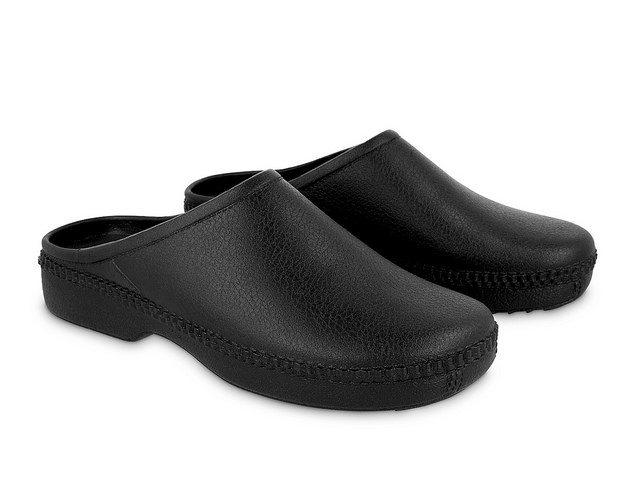 Give the gift of relief for your older loved one's tired, aching feet with Okabashi, an eco-friendly American-made shoe crafted with a focus on foot health. Created to focus on true protection and sport for the foot, the shoes offer the added Earth-friendly benefit of being made from recycled materials. The ergonomic footbed is designed for maximum arch support, making the shoes ideal for traveling, post-workout, working in the yard, and/or running errands during a busy day.
Cost: $18.99
To order: okabashi.com
Bay Alarm Medical Alert System (Sponsored)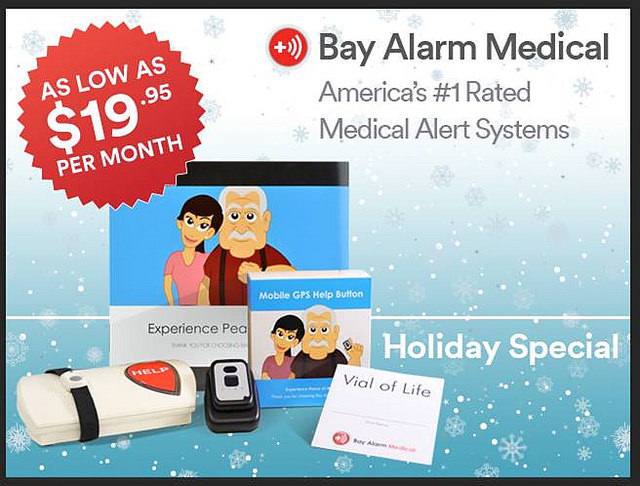 Give peace of mind this holiday season and sign up with Bay Alarm Medical. With just a push of a button, Bay Alarm Medical's trained 24/7 UL-Certified operators will be there to contact family, friends, neighbors, and if necessary, your local 911 emergency services.
Starting at just $19.95 per month, Bay Alarm Medical provides rapid medical response for inside the home, as well as a mobile GPS device for when you're away. Get started today and try us risk-free for 30 days. Best of all, there are no long-contracts or cancellation fees. With over 70 years of protecting families and their loved ones, you can trust Bay Alarm Medical when seconds count.
Cost: Starting at $19.99/month
To order: Bay Alarm Medical
Treemote wireless remote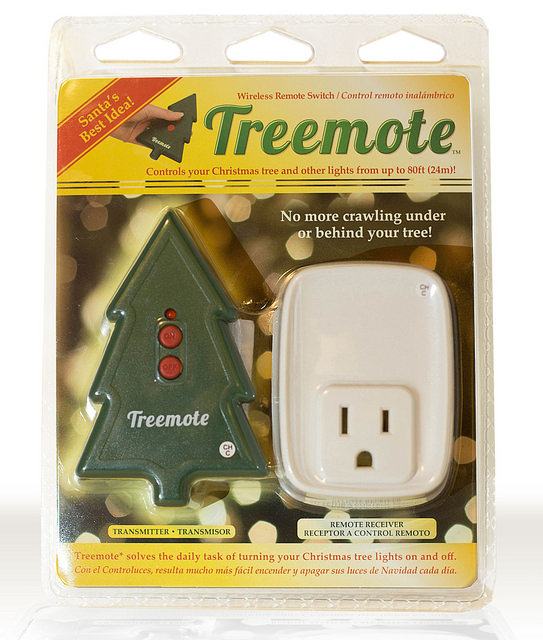 Eliminate the need for your loved one to reach—and possibly fall—behind holiday decorations to turn them on and off. The Treemote wireless remote control makes it easy to turn holiday lights on and off without having to wrestle with power cords every time. And even though it's geared for the holidays, Treemote can be used throughout the year all around the house to help control hard-to-reach lights and small appliances, such as table lamps.
Cost: $19.99
To order: Treemote.com
Vidalia Chop Wizard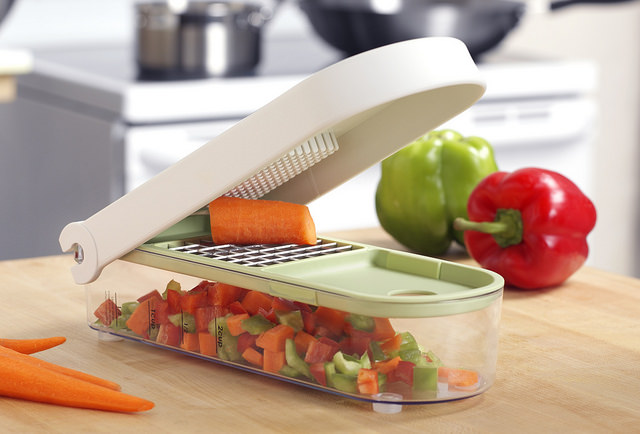 Speed up the ability for your loved one to make their famous turkey stuffing and other tasty dishes during the holidays—and all year long—with the Vidalia Chop Wizard. A fast, safe and easy way to chop or dice fruits and vegetables, it's designed to be gentle on tired and aching joints in the hands and wrists and eliminates the need to sharpen knives. The tool includes two blades, users can chop or dice in minutes and then pop the Chop Wizard in the dishwasher for quick, hassle-free clean-up.
Cost: $19.99
To order: Bed Bath and Beyond
Chipolo Plus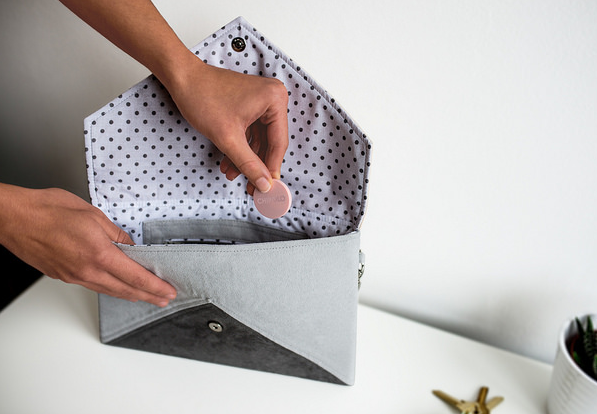 If you care for a loved one in the early stages of cognitive decline, Chipolo Plus can lower everyone's anxiety when trying to locate misplaced items like keys, medicine bottles and other important belongings. Just attach it to the object and whenever the tracking device is within 200-feet of you, you can enable the device to play a 100db loud melody until you find it.
When misplaced items are out of Bluetooth range, caregivers and loved ones can check the last known location feature on the app for a map that shows where it was last seen. You can also mark your device as lost to allow it to be discovered by the community.
Cost: $24.99
To order: shop.chipolo.net
Walkapocket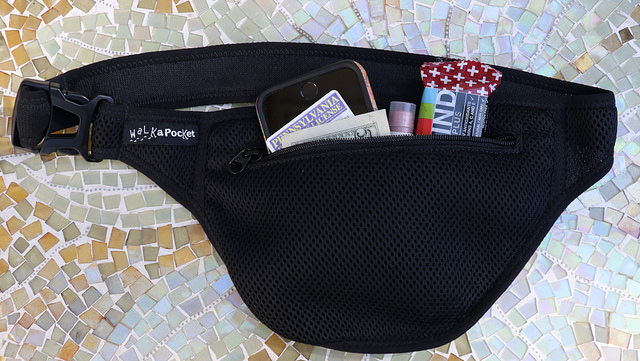 Make it easier for your loved one to tap into the numerous health benefits of walking with the added bonus of being hands free for better balance and mobility. The Walkapocket is a sleek, convenient way to carry all sizes of phones plus cash, ID, medications, keys and necessities without being heavy or bulky.
Available in several colors and sizes, this more modern version of a fanny pack is designed to be comfortably worn whether walking or seated. It's also made with washable, breathable fabric meant to prevent moisture and mildew build-up.
Cost: $25.00
To order: walkapocket.com
$26 to $50
Gardening tool gift set by Radius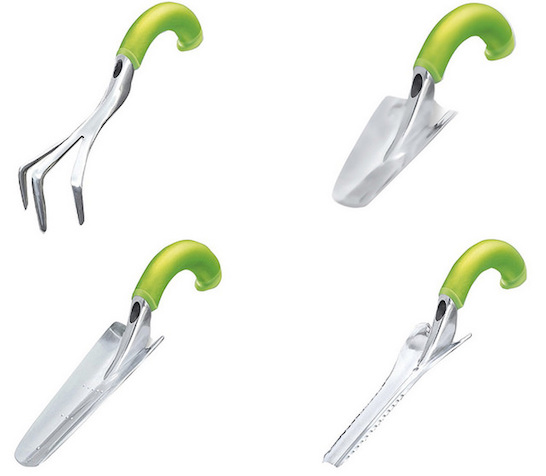 This set of gardening tools by Radius was especially designed for people with arthritis and hand weakness. The tools are comfortable to use and stylish! Their patented design features a natural grip that minimizes hand and wrist stress. Perfect for the older adult who loves to garden. The gift set includes an aluminum hand cultivator, hand transplanter, hand weeder, and hand trowel that all come with a lifetime guarantee.
Cost: $29.99
To order: RadiusGarden.com or boomlyshop.com
The Reachabowl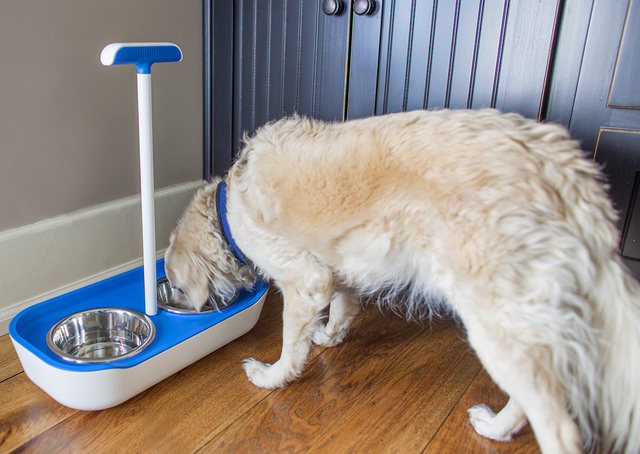 Pet companionship has been shown to lower blood pressure and prevent loneliness for people of all ages. But for seniors, arthritis can make bending down to change water or feed a furry friend difficult.
The ReachaBowl lets pet lovers feed their pet without back pain. The tall handle eliminates the need to bend down to pick up or set down food and water dishes and the tall rim around the bowl keeps the food and water from spilling. Designed for easy disassembly so it's easy to clean, the unit is dishwasher safe and comes in two sizes to feed a variety of breeds.
Cost: $34 for a small feeder and $38 for a medium feeder (Use Code Holiday17 at checkout for $5 off!)
To order: reachabowl.com
Conscious Step Socks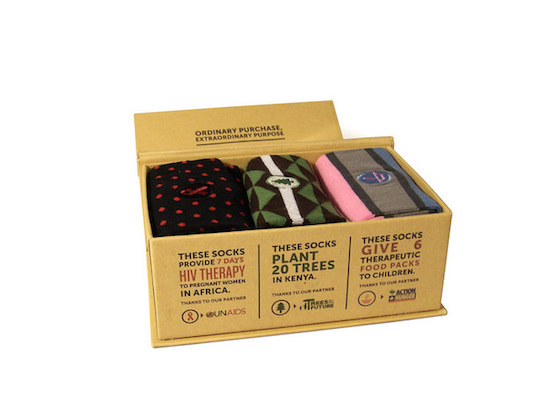 Socially conscious older adults will love the chance to change the world with a pair of socks. The new Conscious Step Conscious Collection boxes contain socks, which support six of Conscious Step's amazing partners, Water.org, UNAIDS, Action Against Hunger, Room to Read, Trees for the Future, and Global Citizen.
Purchasing these boxes will either provide 18 months of safe water, 2 schoolbooks for children in their native languages, and raise awareness through Global Citizen, OR provide 7 days of HIV therapy for an expectant mother, 6 lifesaving therapeutic food packs, and plant 20 trees. Available in men's US shoe size 8-12 and women's size 9-13, each pair features a seamless 168 needle thread count and reinforced heels and toes for durability and are made from sourced from organic cotton dyed with non-toxic dyes.
Cost: $44.95 for a box, single pairs $14.95
To order: ConsciousStep.com
Tote with built-in speaker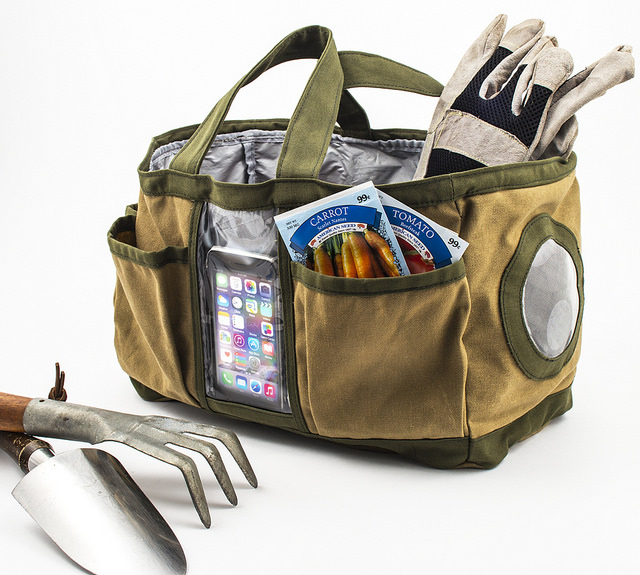 Now your loved one can bring along their favorite music, podcasts, and audiobooks while gardening, crafting or cleaning. The Tote With Built-In Speaker makes regular activities more enjoyable and stimulating thanks to the built-in wireless speaker with Bluetooth capabilities. Designed with a clear plastic, swipe-friendly pocket that faces out, the tote securely holds a regular or large-sized cell phone, making it possible to answer calls without having to remove the phone or touch it with messy hands.
Cost: $44.99
To order: greatusefulstuff.com
Sunbeam Renue Neck Wrap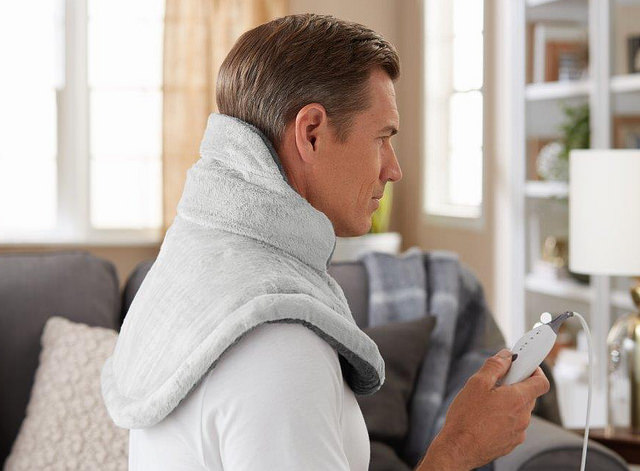 Give the gift of soothing relief for the neck and shoulders by delivering therapeutic, relaxing heat directly to areas of stress to relieve pain and sore muscles. The Sunbeam Renue Neck Wrap is designed to gently contour to the user's neck and shoulders and deliver hands-free relief in four different heat settings. The built-in shut-off timer offers security against burns and fires in case a user falls asleep while using the wrap.
Cost: $49.99
To order: sunbeam.com
Bella electric ceramic kettle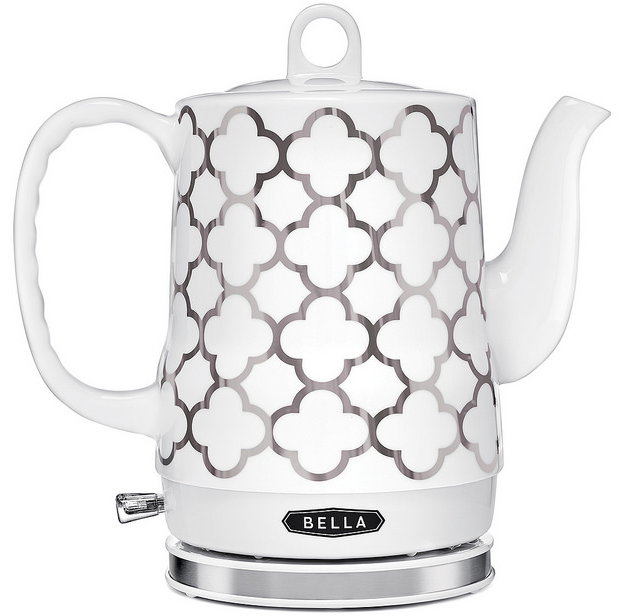 If you have an older loved one who loves a good ucp of tea, the Bella electric ceramic kettle can help lower their worries about forgetting a tea kettle on the stove. The kettle is equipped with dry boil protection that cuts the power if it senses there's no more water left. The convenient cord storage and concealed heating element provides a space-saving design meant to reduce clutter.
Cost: $49.99
To order: Bellahousewares.com
$50 - $100
A Cozy Blanket for Sports Fans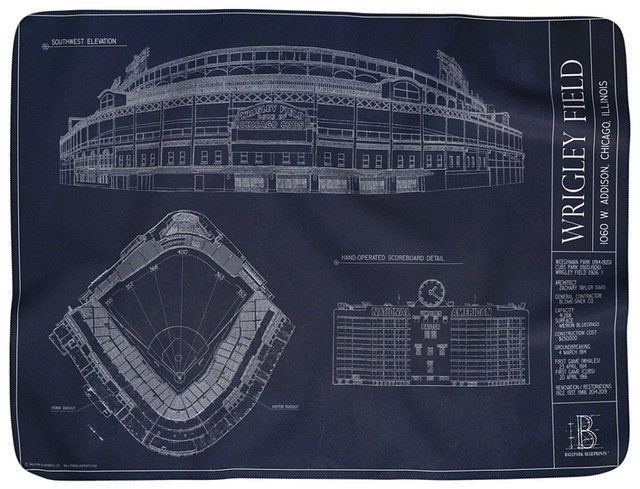 Great for taking to the game on crisp fall days, this ultra-cozy blanket is also ideal for camping trips, sleepovers with grandkids, or just curling up on the couch to cheer on a favorite team. The Blueprint Blanket is customized with a blueprint design of a favorite ballpark, arena or course. It's made of ultrasoft fleece face with Sherpa-reverse and hemmed edges.
Cost: $65
To order: ballparkblueprints.com
Posture Stand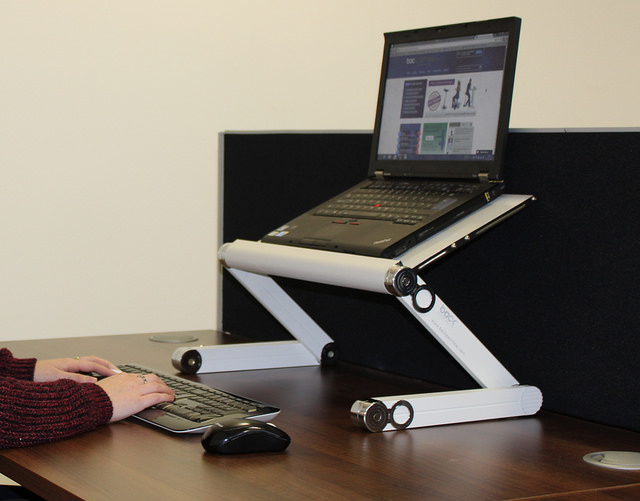 No matter where you're sitting, the Posture Stand helps maintain proper spinal alignment and good posture to alleviate back pain. The 360-degree rotating legs, adjustable height and table angle let users bring technology much closer to the natural eye level to reduce discomfort, aches and pains. Whether on the sofa or at a desk, the stand can be used with laptops, tablets, e-readers books and more.
Cost:$69.99
To order: backpainhelp.com
Bear Pillow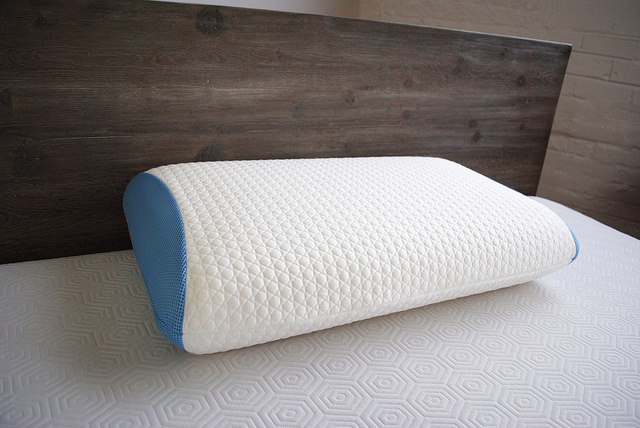 Send your loved one off to dreamland with the latest advancements in sleep technology. Each Bear Pillow is engineered with LOFT-X Foam Technology, which contours to accommodate all sleep positions; supporting the natural curves of the head, neck and spine. The pillow is designed to provide optimal cooling and airflow for unparalleled comfort during sleep. It's also hypoallergenic and antimicrobial to help protect against dust mites, bacteria and allergens.
Cost: $95 for a queen-sized pillow
To order: bearmattress.com
Telescope Walking Stick

Made of rosewood, the Telescope Walking Stick is sturdy, slender and telescopic. Made by Authentic Models, this walking stick's polished brass handle is made to fit comfortably in one's palm, and also swivels to reveal a telescopic lens, similar to a monocle. Whether taking a walk around the block, star gazing in the backyard or watching wildlife at the park, this walking stick helps makes the trip a bit more stable and fun.
Cost: $98.00
To order: bellacor.com
Reminder Rosie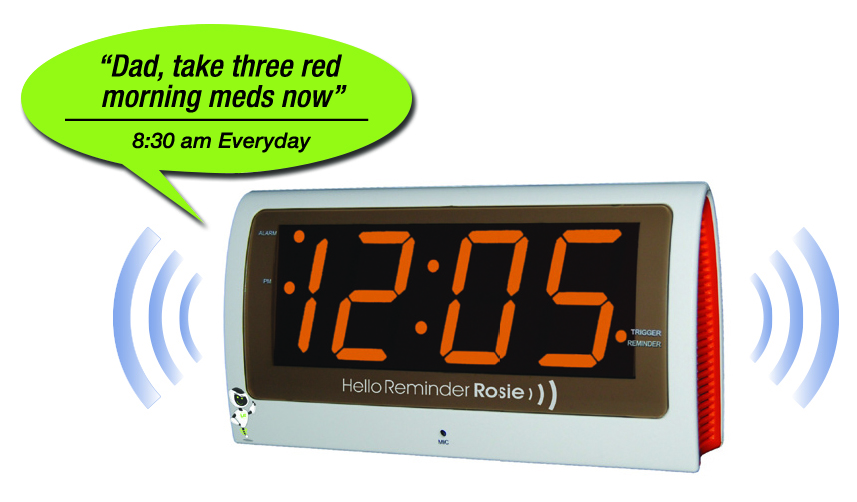 Reminder Rosie's personalized, voice controlled, talking reminder system and alarm clock has a sleek clock interface and is a simple, hands-free solution for older adults to remember medication, appointments, and everyday tasks. Easy to set up, it can be used out of the box without touching any buttons. Record up to 25 personal reminders in a loved one's voice to help with task adherence. Reminder Rosie can be heard within a 100-foot radius, and turns off once someone says "reminder off" or pushes down on the clock. It's a great tool for anyone who takes medication, but especially for those with dementia, memory loss, visual impairment or arthritis or other hand weaknesses, as it's completely voice-activated.
Cost: $99.99
To order: reminder-rosie.com (use the coupon code '30130' to get the discounted price listed above and free shipping) or boomlyshop.com
Over $100
Mosaic weighted blanket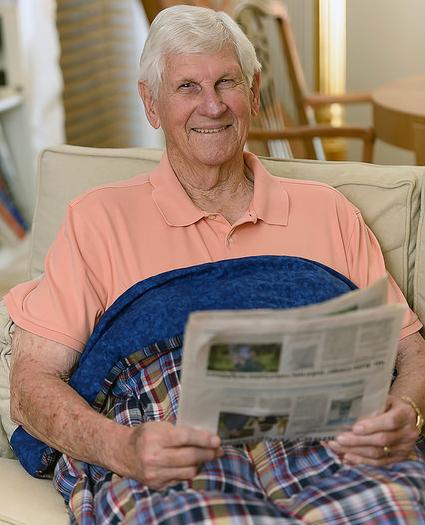 Anyone living with medical conditions including Restless LegSyndrome (RLS), Alzheimer's, Sensory Processing Disorders (SPD), Fibromyalgia, Post-Traumatic Stress Disorder (PTSD) and general anxiety can have trouble falling -- and staying -- asleep. Mosaic Weighted Blankets mimic the "back in the womb" experience by putting a slight pressure on the body to create the same sensation a person experiences when they receive a hug.
The deep pressure created by the blanket causes the release of serotonin in the brain, the "happy, feel-good hormone". After an increase in serotonin, melatonin is released, which provides a calming effect as the user gets sleepy. You can custom order Mosaic Weighted Blankets since they come in a variety of fabrics and colors to suit any décor or older person's favorite color and pattern preferences.
Cost: Prices start at $100
To order: mosaicweightedblankets.com
Simple Music Player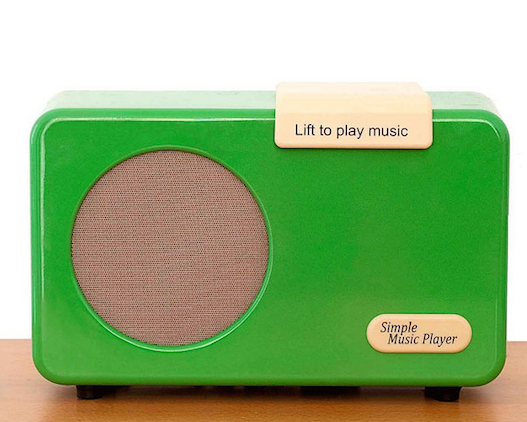 Research has confirmed both the benefits of providing people who have dementia with music they remember, and the need for easy operation that those living with cognitive issue require. The easy-to-use Simple Music Player is a retro music player that should put a smile on users' faces and transport older adults to another era.
The music box comes preloaded with 40 oldie classics but can also be updated with additional tunes by a caregiver. Once set up, the player is highly intuitive and does not require any prior knowledge or memory to start and stop. The styling is also reminiscent of old radios and should be instantly recognizable as a music player.
Cost: $219.99
To order: dementiamusic.co.uk or boomlyshop.com
SoClean Machine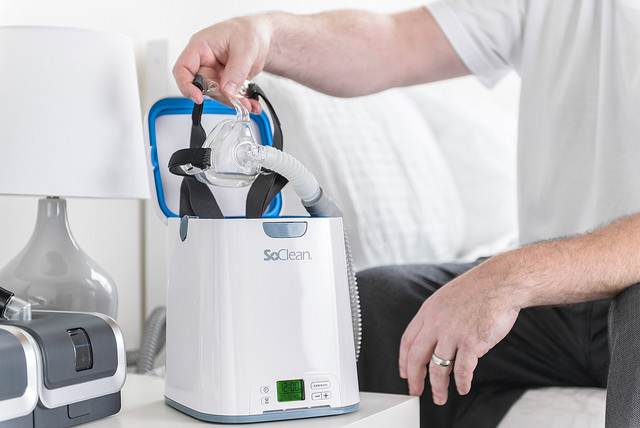 If your older loved one uses a CPAP machine to treat sleep apnea or another sleep disorder, this gift will help ensure their device stays clean and germ-free. CPAP sanitizing device company SoClean makes cleaning devices designed to kill 99.9 percent of CPAP germs, bacteria and other pathogens that can be found in a CPAP device. The device's one-touch process requires no water or added chemicals. There's no disassembly or emptying of water and the cleaner performs the disinfecting process during the day, so when your loved one comes home they'll have a completely clean system.
Cost: $299
To order: soclean.com
Adaptive headphones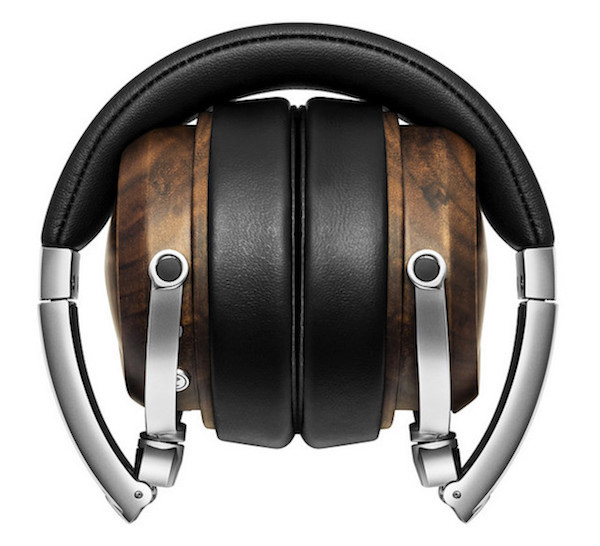 Over time, hearing may become unbalanced or change due to age, genetics and/or noise exposure. The EVEN wireless headphones is designed to make watching TV a listening experience users may never have had before or have not heard in a long time. Made with technology that measures a person's hearing through an innovative interactive process, the headphones adapt sound to the way each person hears in each ear to personalize and make corrections for a better quality listening experience.
Cost: $299
To order: weareven.com