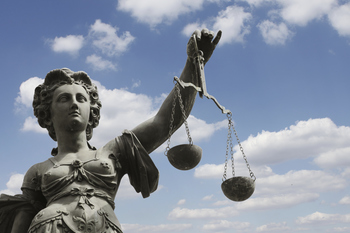 All Rights Reserved
What they do
Some elder law attorneys concentrate on one particular area of legal expertise. But in its broadest definition, the field of elder law encompasses the wide range of legal concerns particularly likely to affect older clients and their families -- from financial and benefit planning to property management and distribution after death. Elder law even covers some aspects of criminal law, such as fraud and physical and financial elder abuse.
How they help
Depending on their particular practices, elder law attorneys may offer a large range of services, from drafting legal documents to advising on available options for care to making appropriate referrals to other experts. Specifically, they may be able to help with the following:
Disability planning -- drafting advance directives, durable powers of attorney, and other means of delegating management and decision making in case of incompetency or incapacity; also arranging conservatorships and guardianships

Estate planning -- including planning for property management during life and disposing of it at death through trusts, wills, and other arrangements
Asset preservation and management, including retirement benefits, Medicaid planning, and home equity conversions
Benefit entitlements, such as Medicare and Social Security claims and appeals
Supplemental and long-term health insurance issues
Residential care counseling, including questions of residents' rights and quality of care

Age discrimination in housing and employment

Probate issues, including administering and managing wills and trusts
What they cost
Elder law attorneys' fees vary widely, depending on locale, the complexity of the situation, and the individual lawyer's experience. Some charge by the hour -- an average range is $300 per hour for work on documents such as wills and trusts to $500 per hour and upward for litigation -- with different hourly rates for work performed by attorneys, paralegals, and secretaries.
How to get started
If possible, get a list of names of lawyers from sources you respect, such as friends or associates who have had similar problems. Some people who provide healthcare and services -- such as discharge planners, geriatric care planners, patient representatives, and ombudsmen in care facilities -- may also be able to help you identify lawyers to consider hiring.