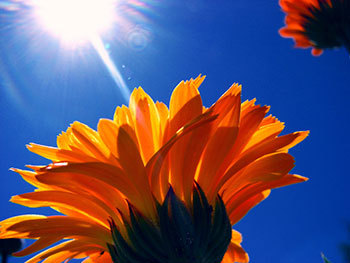 All Rights Reserved
If you choose to hire a funeral director to help with final arrangements, experts recommend interviewing more than one -- in person, if possible -- to compare their costs, services, and personal styles before making a final hiring decision. It can also be helpful to bring along a reliable friend or family member for moral support and for another opinion.
When conducting the search, consider asking the following questions to help find the goods and services that best meet your needs.
1. What Alternatives Are Available for Disposing of the Body?
A reputable funeral director will mention not only the most common types of final arrangements, such as embalming and a traditional earth burial, but will also be willing to discuss other possible options, such as cremation, above-ground burial in a mausoleum, or donating the body to a medical school or clinic as an anatomical gift.
2. Can I See a Price List Before Making Any Decisions?
A broad federal law, the Funeral Rule, requires funeral directors to give you pricing information when you're shopping for funeral goods and services (and many consumer groups advocate that you know the general prices of funeral goods before looking at the specific goods). The law's mandates vary a bit depending on whether you visit the funeral home in person or are making initial inquiries over the phone.
For example, if you ask about final arrangements in person, the law requires funeral directors to give you a written general price list that you can keep, itemizing the range of costs of the goods and services offered there. Before you look at any caskets or outer burial containers, be sure you have a price list with specific prices for each item you will see. If a local or state law requires a particular item -- for example, a container to surround the casket -- the price list must state this, and include a reference to the particular law. The list must also reaffirm that you're free to choose the goods and services you want.
If you're shopping for funeral goods and services over the phone, which may be less stressful for some people, funeral home representatives are legally required to provide price information to you if you ask for it. The key here is asking -- and being as specific as possible. For example: Mention a particular type and style of casket so that you can compare the price tags of more than one provider. And while it's not required by law, a funeral director may also agree to mail you a price list that you can peruse at home.
3. What Are the Basic Costs Involved?
Some people are uncomfortable bargaining or comparison-shopping when it comes to funeral goods and services. But there may be a lot of money at stake. Ironically, dying is one of life's most costly expenses -- third in line after a house and a car, for most people.
The Funeral Rule, the federal law that regulates funeral services and purchases, allows providers to charge a basic fee for overhead and services common to most arrangements. The basic services fee commonly includes these items:
Funeral planning

Securing the necessary permits and copies of death certificates

Preparing the death notice

Storing the body

Coordinating arrangements with a cemetery, crematory, or other providers
While you can't decline to pay the basic fee, you should be aware of exactly what services are included in it.
4. What Other Costs Will There Be?
Beyond the basic service fee, funeral homes charge additional amounts for other goods and services related to the final arrangements.
The Funeral Rule is both broad and specific in requiring that funeral homes must provide a written list specifying the costs of the basic services of the funeral director, staff, and overhead, along with all of the following items that it offers:
Forwarding remains to another funeral home

Receiving remains from another funeral home

Direct cremation

Immediate burial

Transferring remains to the funeral home

Embalming

Other preparation of the body

Use of facilities and staff for viewing

Use of facilities and staff for funeral ceremony

Use of facilities and staff for memorial service

Use of equipment and staff for graveside service

Hearse

Limousine

The range of casket prices appearing on the establishment's casket price list

The range of outer burial container prices appearing on the outer burial container price list
This list of costs that must be itemized is exhaustive, and while it may feel exhausting to review and compare them to price quotes you receive from other providers you're considering hiring, it's a wise consumer practice.
5. What's Included in a Charge for a Cash Advance?
Some providers also charge to cover amounts paid up front for funeral goods and services purchased from outside vendors and providers. These include charges for incidentals such as flowers, obituary notices, and an honorarium for the officiating clergy. Bear in mind that these costs are optional and may be negotiable. For example, if you or another person is willing to write and place an obituary, you can save on this cost.
6. Is Financial Assistance Available?
Funeral directors deal daily with death goods and services. If asked, they should be able to provide information on finding and qualifying for financial assistance with funerals from local, state, and national sources.
7. How Long Have You Been in Business?
There are, of course, many businesses that offer stellar services from the day they open their doors -- and some that manage to operate for years despite shoddy service records. But a funeral home that's been in business for a long time is usually more apt to provide dependable service, along with a list of clients you might consult if inclined.
8. What Memberships and Licenses Do You and Your Staff Members Maintain?
As with other professions, there are a number of organizations that funeral practitioners may opt to join. These organizations, including the National Funeral Directors Association and the Academy of Professional Funeral Service Practice, offer programs, information, and some certifications. While participation in such groups isn't mandatory, it may indicate that a particular funeral director and the staff remain interested in industry trends and committed to continuing related educational studies.
In addition, state laws require funeral directors, funeral establishments, crematories, and cemeteries to secure and maintain licenses to do business. The agencies that issue such licenses differ by state. To check on whether an individual and establishment are licensed and in good standing (and to see if they have any violations), contact the local department of consumer affairs or the state's board of funeral directors and embalmers. To find your state licensing board, Google search using this format: "Pennsylvania State Board of Funeral Directors."
9. Are You Locally or Nationally Owned?
Many of the neighborhood funeral homes that were once owned and operated by generations of the same family are now owned by a national conglomerate.
Most notably, Service Corporation International, or SCI, currently operates more than 1,500 funeral homes and 400 cemeteries throughout the United States, Canada, and Puerto Rico. In a practice that some cite as confusing or deceiving, the name, appearance, and even the personnel often remain unchanged after a corporate buyout, leaving the lasting impression that the place remains locally owned. But for better or worse, the local business's policies and procedural controls are usually supplanted by the national corporation's in the interest of consistency.
Other corporations include Stewart Enterprises, Carriage Services, and StoneMor. There are also smaller companies that may be family-owned but not family-operated. For example, a family in Virginia may own several homes in that state and neighboring states. Family owned, yes; but it's still a big company with financial goals that could affect how business is conducted.
If the ownership issue is important to you, ask about it.
10. Do You Hire Any Services From Other Providers?
Many funeral providers pride themselves on being one-stop operations that provide the diverse services related to final arrangements, from refrigerating, embalming, and cremating a body to supplying vehicles to transport surviving friends and relatives to the funeral and burial site. Some, however, contract some of these services from outside providers. While this doesn't always signal an increase in overall costs, it may. Just be sure you're aware of what services are provided by every establishment -- and whether there's a markup for them.