Assisted Living and Memory Care – Ultimate Care by God's Angels
Photos of Assisted Living and Memory Care – Ultimate Care by God's Angels
Request Pricing
By clicking "Get Costs", I am providing express written consent to receive calls including automated/pre-recorded calls and automated texts for which I may incur a cost, as well as emails from Caring and its partners. I understand I am not obligated to provide this consent to utilize Caring's service(s). I acknowledge I was able to review the Agreement to be Contacted, Terms of Use, and Privacy Policy. This site is protected by reCAPTCHA and the Google Privacy Policy and Terms of Service apply.
Reviews of Assisted Living and Memory Care – Ultimate Care by God's Angels in Spring, Texas
Alan K
I am a friend or relative of a current/past resident
Dealing with the myriad of issues that surround finding a proper home for our relative was compounded by the fact that we live out of state. Ultimate Care Homes helped with the transportation, the selection of a hospice organization, a drug store, moving her personal belongings, etc. Everyone at Ultimate Care Homes was communicative, caring and professional. The house where she stayed was clean, well appointed and had a nice homey feel to it. I came to know the home health aides from my visits and phone calls. What impressed me the most was their knowledge of the requirements, both on a personal level and medically, for all their residents. I highly recommend Ultimate Care Home.
Yasmin1
I am a friend or relative of a current/past resident
We kept our mother at Ultimate Care Homes by God's Angels, and we are very pleased by the service we received. The caregivers were very caring and compassionate. Meals were delicious yet healthy. Management made us feel very welcome and homely. I would recommend this place to anyone looking to place their loved ones to get the best care with dignity.
Kassam
I took my Mother-in law to see this place & 2 other homes, we both were very surprised to see that everyone was very helpful, polite & experienced. The homes was very clean & had a lot of activities for the seniors. We are definitely planning to keep my Mother-in-law there. I highly recommend this homes in Houston Texas.
Caroline
I am a friend or relative of a current/past resident
My husband moved into Ultimate Care by God's Angels. It's excellent because it's small. I didn't want to put him in one where there's a lot of patients, because I wanted individual care, and he's getting it there. The main person who works there, she does the cooking and patient care. She's very positive and uplifting and cooks excellent meals. She really takes an individual interest in each of the patients and develops a close rapport with them. I think that's important. They're very clean. He's wearing adult diapers, so it's important when they have to be changed so he's not laying around in them for two/ three hours until somebody attends him. So, the sanitary business was a concern to me, but they handled it excellently. The only gripe I have about it is they have direct TV there, and the thing hasn't worked like for four days, and I'm really getting tired of it, because he wants to watch cable news. He's very interested in what's going on in the nation, and he's real frustrated about it; so that's the one thing I'm not happy with. I haven't tasted the food, but she's cooking fresh meals in the kitchen. We've gone, and it smells so good. He wasn't eating very well before he got there. I went the other night when he had supper and he ate it all. So, I find out from her whether he's eating his meals or not because he lies a lot. That's part of the cognitive system failing. Some days, he'll gripe about everything. They have a lady that does the housekeeping there, that's all she does. There's no dust; she's told by the main woman that does the cooking and patient care. There's no dust on the base boards around the room, and there's no dust on the furniture. He's got a bureau or an end table, and everything's kept clean; no garbage cans overflowing. It depends on what you want to pay for them. The rooms are not all the same size. This is a private home that's been rehabbed to make four bedrooms in it. They have a huge living room, a huge kitchen, and a huge bath. A lot of the patients have to be bathed in bed. They don't have the physical ability to get up and be bathed, but they do that. You don't have to move them if you want to put them in a hospice situation. He can't very well play bingo with one person, and he's blind in one eye. So, he's not much of a participant, and that's why he enjoys his television, so I'm pretty disgusted that direct TV doesn't work. They gave me a price, and I have to pay it, or he doesn't stay there. There's a three-tier system, so the government may be helping defray some of these rental costs per month. It's only that I had to pay to have a bariatric bed put in because he needed that. We could have brought his own bed, but he's one of those that always rested in his big recliner; it's a power thing. They said he needs to be in the bed. I was pretty disgusted how much that cost me to have that bed brought in, from an organization through Encompass Care, where he came from. They did have a bed there, but it wasn't long enough. His legs reached too far to the end of it, so that didn't work. He needed a bariatric bed, and then Medicare will pay for it. There are guidelines; you have to be 350 pounds or more. They don't care how long you are, and he doesn't qualify weight-wise. So, after all this money I spent getting that bed in there, they want to charge me monthly rent. I told them I am not paying it, and I haven't heard from them, but the VA has a new bariatric bed on order for him. He is going to have occupational and physical therapy coming in to work with him. It's too hard to tell in a week, because you're making a lot of adjustments. The main caregiver's getting used to working with him, and he with her. He's hard of hearing, so that makes it kind of rough, and he's blind in one eye, so he really has to concentrate. He hasn't been frustrated, he's positive about it, and says everybody here is doing the best they can; he appreciates that. He's probably in the early stages of dementia; things change on a day-to-day basis with him. I'm not sure how they'll handle it, but I've never had a call saying, "Well, can you come and visit him? He's getting out of control." That's their job, to take care of him, so I'm impressed. They were able to get him up, get him bathed last week in the shower, and that impressed me. Even if he goes in a hospice situation, he can stay there, and I appreciate that. He doesn't have to be moved, because you do get dementia. It's really bad to move them around and put them in new surroundings, that was one of the reasons I wanted a place like that. The less he's moved, the better off he is.
Sharon W.
I am a friend or relative of a current/past resident
The professional, kind, caring staff and administration provided the best of care for my husband in his last days. God' Angels was an answer to our prayers. Every time we had a question or need, they responded with empathy. They went above and beyond, even helping my husband and I celebrate our 60th anniversary. It is of great comfort to our whole family that he was so well cared for by people who are true friends.
Provider Response
Dear Sharon We want to thank you for trusting us to care for your husband. It was indeed a pleasure serving him and the entire family. He was a great man and had become part of our family. I am certain he has a good spot in heaven. We pray for his Soul to rest in eternal peace. Please do let us know if we can be of any assistance. We are here to help.
Very Clean
Visited this facility, a very clean environment. The caregivers are very nice and the staff is very knowledgeable.
Family Help
This is the 3rd home and we wish we had found it first. The staff are everything in a place like this and at the home they are exceptional. Smiling engaged and polite to all the relatives and kind, caring and in some instances full of love. Always treated with respect and as a member of the family. Would highly recommend.
Ujiji
I am a friend or relative of a current/past resident
Very clean facility, Nutritional meals provided. Compassionate caregivers. Daily Activities, timely medications. Doctor on call.
Provider Response
We truly appreciate you taking the time to give us feedback. We strive to give detailed attention to our residents and their families and friends. Your feedback is valuable as we add quality to our care for the elderly. Thank you again. We love to take care of people and are happy to be able to serve your family member. Sincerely Shyrose
BANABOY
I am a friend or relative of a current/past resident
Very clean and pleasant environment. Staff is knowledgeable, friendly and sincerely caring. The quality of life is quite positive compared to other similar outfits.
nafal
Visited the facility and found it to be very clean and well maintained. The staff I spoke with were very knowledgeable and Professional. Would recommend to all.
Explore Nearby Care
Expand your provider search by geography and care type.
Services and Amenities of Assisted Living and Memory Care – Ultimate Care by God's Angels in Spring, Texas
Costs
Fee Structure Extra: $3,800 for private room. Semi privates start at $3300
Room and housing options
Companion Suites: We do not offer companion suites

Housing Extra: We offer private and semi-private rooms.
General
Pets Allowed: No pets allowed.
About Assisted Living and Memory Care – Ultimate Care by God's Angels in Spring, Texas
Assisted Living Homes by Ultimate Care is an assisted living facility that provides premier assisted living and senior care in Spring and The Woodlands, Texas (TX) area. We are committed to a hands on approach in providing the best possible care for our residents. Our caregivers receive continuous training to meet each residents' physical, mental and spiritual needs. Our mission is our passion for excellence, quality and most importantly "Life", to provide individualized care to each of our residents with the utmost dignity and respect.
Frequently Asked Questions
Help seniors by writing a review

If you have firsthand experience with a community or home care agency, share your review to help others searching for senior living and care.
Request Pricing Information
By clicking "Get Costs", I am providing express written consent to receive calls including automated/pre-recorded calls and automated texts for which I may incur a cost, as well as emails from Caring and its partners. I understand I am not obligated to provide this consent to utilize Caring's service(s). I acknowledge I was able to review the Agreement to be Contacted, Terms of Use, and Privacy Policy. This site is protected by reCAPTCHA and the Google Privacy Policy and Terms of Service apply.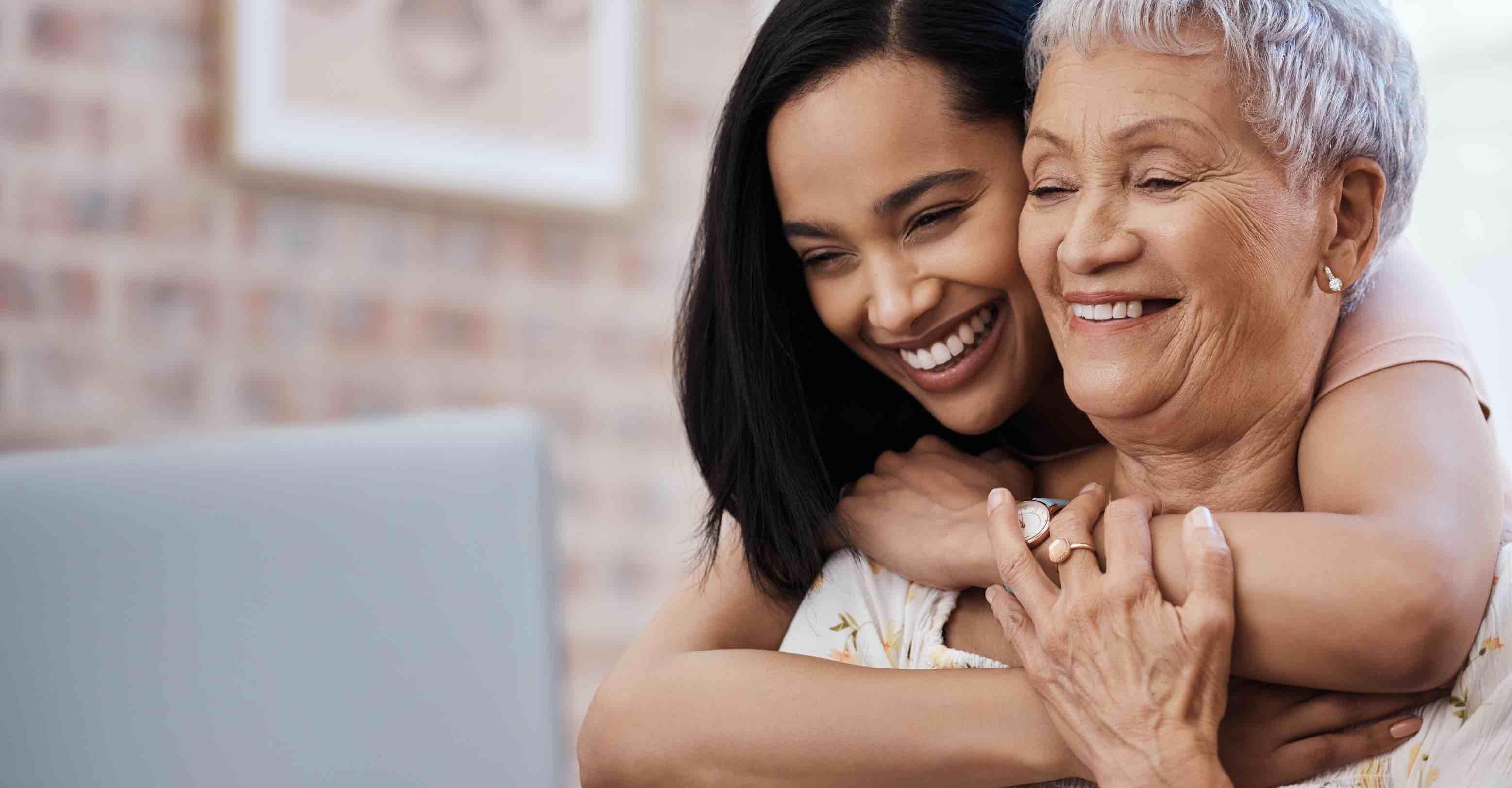 Compare costs, photos & reviews of senior living and care options near you.
Questions?
Call to speak to one of Caring's Family Advisors, or submit a request for more information here.
Didn't find what you were looking for?
Caring's Family Advisors can help answer your questions, schedule tours, and more.