Baptist Health Nursing & Rehabilitation Center
Offers Nursing Homes
297 North Ballston Avenue,, Scotia, NY 12302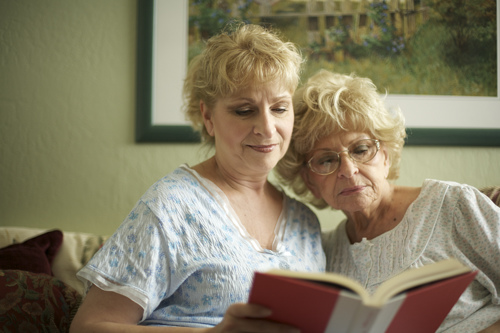 ---
Reviews of Baptist Health Nursing & Rehabilitation Center
Nursing Home Reviews for Baptist Health Nursing & Rehabilitation Center
September 08, 2019
I am a friend or relative of a current/past resident
All of the staff were responsive, informative and professional.
July 13, 2019
I am a friend or relative of a current/past resident
Do not go there. When my dad was there I was in the from 8 in the morning to 8 at night. Saw the nurse once in there. One aide was very harsh with him told the nurse and felt it was a laughing matter.
September 06, 2017
I am a friend or relative of a current/past resident
Do not go here or put anyone here!!! My mother in law was there for a fractured hip after surgery to repair. Every once in awhile they would give her Tylenol for her pain for her FRACTURED HIP!!! We would speak to them about real pain medication that would be given to her at regular intervals and you'd think it was resolved and then the next day she would be in terrible pain and what would they give her? Yup, Tylenol. Also, her leg was supposed to be elevated because of the injury and surgery, a week later, it is still very bruised and swollen, because they weren't elevating it or anything, something third graders would maybe know to do. They took her off of one of her medications for Alzheimer's without telling us, we only found out after we pulled her out of there and she began having symptoms. And she was in the same clothes for several days because they thought she didn't have any others, we gave them 4 days of clothes. They only said this when we asked why she was in the same clothes. So basically they had an 85 year old woman in the same dirty underwear for 4 or so days, so they didn't think to ask us, and didn't think how nad this was for an 85 year old who gets UTIs, and didn't notice when or if they bathed her? And if they bathed her, they just kept putting the same dirty underwear back on her? They eventually, days later, found one robe, they never found the 4 sets of clothes we brought there and did not apologize and did not return calls to us to figure out what was happening. She would press the call button for help going to the bathroom and 20 minutes later we would have to go and make someone come and help. I don't know if the actual physical therapy was good or bad, but it wasn't worth the abismal care they provided, or didn't provide. Terrible place, do not use them!
May 24, 2015
I am/was a resident of this facility
I had a knee replacement and went there for PT. I often get UTI's after surgery and I did this time, it showed up the 2 nd day I was there. I pleaded for antibiotics and they said that my urin had to be sent out to be cultured. When I visit my Doc for this cronic problem she gives me antibiotics and sends out for a culture and when the culture is back she adjusts the meds if necessary. I was in agony and by day 3 I was totally incontonent. Here is the unbelievable part, I asked them for a depends or even a panty liner and they said no, because I came there to get better and I didn't need anything like that upon arrival and how would it look in a chart because I had been brought there to progress not regress. I could not believe my ears! I hung in for 2 or 3 more days with no meds I had my husband smuggle me in supplies. I think it was day 4 or 5 that I finally left AMA. The very next morning I went to my Dr. and she could not believe it either. She did the basic dip test that they do in the office lit up like a Christmas tree I was feeling 100% better after 1 day on meds. 4 days later I got a call at home from Baptist saying I had a bladder infection and should have stayed so I could be properly medicated! They Suck. I have severe Rheumatoid arthritis and have had a minimum of 15 hospital stays and I have always been satisfied. I'm not the type of person that complains. I'm having my other knee replaced next month and I will never go there again for anything.
November 28, 2013
I am a friend or relative of a resident
My mother was at Baptist Health Nursing and Rehab for a rehab. It was so understaffed that every time you asked them to do something for Mom, they'll say, "Well, I can't do that right now because I have so many people to toilet before lunch and blah, blah, blah…" It wasn't that the nurses and the caregivers didn't care, they did. At one time, we would find Mom in a wheelchair in front of the nurses station not being able to breathe very well and no one gave her a breathing treatment. They didn't even know if she was supposed to have a breathing treatment, they didn't know that she was on Coumadin, etc. I just found that very unnerving. When she was in another facility, she was always on the move, but here, she was like stuck in a room or she would be sitting in her wheelchair. She would only have therapy once a day. She was there for physical therapy but they put her in a nursing home section. They also put her in a room without any air-conditioning. She is a COPD patient and there was no air-conditioning in her room. The new wing had air-conditioning and the halls in the old wing had air-conditioning, but the rooms there did not. I was floored. We just pulled my mom right out. I would never send anybody there.
July 14, 2013
I visited this facility
The Baptist Home is an older facility, but it is nice and functional. The staff seemed fairly knowledgeable. Everything there seemed to be a bit smaller. It's older, but probably well-established.
June 13, 2012
I am a friend or relative of a resident
Overall the staff seemed very helpful. A few of the doctors and professionals were not the nicest, but the nurses and help were great. They understood how we were feeling and did their best to comfort us in regards to the situation. They accommodated any needs we had without question and did everything in their power to make the stay better.
December 07, 2011
I am a friend or relative of a resident
My Grandmother was placed into this Facility and it was an alright place. My grandmother hated being there because she felt her independence was basically stripped. This nursing home wasn't the best experience my family and I have experienced. They would never have her ready on time when we wanted to pick her up. When she passed away and my family went to clean out her belongings they found mice droppings in her drawer. I wouldn't recommend this place to anyone really. Although they seemed nice, I wasn't happy with how my grandmother looked in that place and the condition we found her room.
October 19, 2011
I visited this facility
The Baptist Nursing center provides care for mostly geriatric patients on both and short-term and long-term basis. The building is well maintained and never carries that medical facility smell so many institutions carry. The staff at the administrative and nursing levels all do their best to meet the needs of every patient individually. They do their best to create a sense of community throughout the facility. The nurses are well trained and most have excellent bedside manner. Some of the staff are a bit less friendly than others but none are mean, just more reserved than others. The facility does use a nursing agency to help fill in their staff when there are nursing shortages. Sometimes the nursing staff has to take on heavy patients loads but they never skimp on the care of the patients. The food is well prepared and special care is given to the nutritional needs of each patient individually. The entire staff works with patients to help them maintain and improve their strength. The feeling with even long term residents is to help them meet their goals in every way possible. The facility has had some incidents in which a patient has fallen or wandered off their floor but nothing tragic happened during my time working here. The patients always seemed content, even those who were restless and yearned to be back home. The facility holds community activities and does excursion into the community like visiting parks and going for holiday trips. Overall the facility is well maintained and welcoming.
See all Nursing Home reviews (9)
See fewer reviews
Get Costs
---
About Baptist Health Nursing & Rehabilitation Center
Baptist Health Nursing & Rehabilitation Center is a senior living provider in Scotia, New York that offers residents Nursing Homes. Contact Baptist Health Nursing & Rehabilitation Center for more details on services and rates.
Get Costs
---
Map of Baptist Health Nursing & Rehabilitation Center
---
Senior Living Communities near Schenectady County, NY
Senior Living Communities near Scotia, NY
Other Senior Care in Scotia, NY