Isabella Center for Rehabilitation and Nursing Care
Photos of Isabella Center for Rehabilitation and Nursing Care
Request Pricing
By clicking "Get Costs", I am providing express written consent to receive calls including automated/pre-recorded calls and automated texts for which I may incur a cost, as well as emails from Caring and its partners. I understand I am not obligated to provide this consent to utilize Caring's service(s). I acknowledge I was able to review the Agreement to be Contacted, Terms of Use, and Privacy Policy. This site is protected by reCAPTCHA and the Google Privacy Policy and Terms of Service apply.
Reviews of Isabella Center for Rehabilitation and Nursing Care in New York, New York
Eightyeights
My older brother is currently a resident in the nursing home, and is in the final stage of Parkinson's. I have never seen any kindness or quality care given my brother since he arrived. I sent him flowers 3 weeks ago because I couldn't get in to visit him. When I arrived today, the flowers were there, still in the vase and still with wrapping, and dead with flies all about. The nurses claimed not to have seen them! I'm sick that I can't afford him a better setting.
Dennis
Isabella Center for Rehabilitation and Nursing Care was highly recommended by a family member. It is very clean. They have very tight staff. Everyone there is very cordial, very nice, and very attentive. That was nice from the beginning, so I appreciated that. The meals that they serve are pretty appetizing. I was feeling great about that for my mom. They also provide her TV and everything, so it is great. They got therapy gyms and church. They have swimming arrangements for them. They do a lot of things as far as the movies and stuff like that.
Guillermo Gonzalez
I am a friend or relative of a current/past resident
My wife's aunt was admitted to Isabella Home and we had a good experience while she was there. The staff were very friendly and hands on. The staff were accessible for any information needed. She enjoyed the singing and activities with music. The rooms are comfortable and the food was excellent.
delba
I am a friend or relative of a current/past resident
I was very happy with the treat the staff was giving my aunt, from the first day she arrived she was made to fell extremely welcome by all the staff, the rooms are very clean and big, there is such a warm friendly atmosphere that you feel the moment you walk though the doors. The best thing about Isabella is the help staff, they been great support to my aunt and to our family with helpful communication, from the nurses to the management to the front desk, we can't be more careful to them. D. Holguin
Tim 9184
I am a friend or relative of a current/past resident
The place is operating at a severe deficit in staffing. The staff is for the most part great but they can only do so much with the staff to patient ratio. In order to keep the residents healthy, the facility relies a great deal on volunteers and family members to help keep the residents company, keep the residents from depression and feed the residents (the food they serve is awful). Under normal circumstances this is an unacceptable way to run a nursing home. However, with covid-19 the staff to patient ratio became even more dire as residents began to get sick (if you are paying attention to the news, you will know that 96 residents died between March 12 when the facility was locked down and early May when it was reported). Staff members became sick and stopped coming in. The place was slow to hire new staff. In fact, initially they showed no indication that they wanted to hire more staff to take care of the challenges of covid-19. On March 12, I was told that the nursing home was not allowing visitors. I spent most of the day with my mom. She was weak and she had mild hallucinations but for the most part she was alert and stable. Over the next two months, she deteriorated mentally and physically. She believed that cats were running around her room. She was talking to people who weren't there. She was certain that they were poisoning her food. In the latter case, she stopped eating and became weaker. I tried to get ahold of the people on her floor and sometimes I did but mostly the phone just rang without anyone answering. I would drop off food but it was always a challenge as to whether she would eat it. Eventually she became so unhealthy that they put her under hospice care. They also tested her for covid-19 on May 8. On May 10, they moved her out of the room and in her weakened mental state she panicked. They didn't even prepare her. They just showed up while I was talking to her, put all her stuff in bags and moved her two doors down. They claimed it was to make room and separate the covid-19 patients from the non-infected patients. Both her first and last room were in the covid-19 floor so they upset her for no decent reason. The next week, I waited to be admitted to see her. I had to call her on the floor phone because she couldn't reach her cell phone. Two days in a row I spent two hours listening to her yell for help, talk to imaginary people and mutter. When I finally got to visit her, she was no better, but I did get her to eat something. The next night I went back and she was on oxygen. I tried to feed her but she couldn't swallow. The last words she said to me was "I want a cookie". And then she lost oxygen and was mostly asleep for the next 4 days and just died last night. I have no doubt that had Isabella prepared for the covid-19 pandemic with infection control, adequate staffing (and then increased staffing once it became a local reality) and testing, my mom would be alive today. She might not have had long to live (she had multiple health problems) but she wouldn't have had to spend her last months fading into lonely dementia with only ghost cats to keep her company. What's more infuriating are the official statements coming out of Isaballa where they blame the state for not providing them with tests and remind the loved ones of the residents that many residents are frail.
lnyc
I am/was a resident of this facility
I spent 7 Weeks at Isabella. I had lost the ability to walk so I went there for the physical therapy (which was mediocre). They have 2 rehab floors. The first room I was in was shared and fairly depressing. The second was a single with comfortable accommodations. (And a reasonable view). However my overall experience was awful. After I was there for a few weeks, they placed me in Mt Sinai Hospital because I was falling. But that's precisely why I was at Isabella in the first place so hospitalizing me made no sense. Far worse, at the end of my stay, I developed a cough and fever. They were aware that I have emphysema. Yet at no time did they call a doctor for me. On Sunday night, they called an ambulance to take me to an ER. I had pneumonia. I was hospitalized for 7 days and the whole time, my Dr. kept muttering "this shouldn't have happened". She made it clear that my hospitalization could have been avoided had the staff been "on top of it". When I was released, I went to a different facility, which was equally depressing but had a strong PT program. Learning recently of the scandal surrounding Isabella connected with their failure to disclose how many had died there of covid19, I wasn't the least surprised. It was apparent that their nursing staff was incompetent and unable to provide even straightforward care. Given my experience, I would sincerely and strongly advise that you not consider Isabella for yourself or your loved one.
Arache family
I am a friend or relative of a current/past resident
I wish that they had doctors who were smarter and not judgmental and able to communicate better with patients and families, it seems like the CNA are the only one caring. Bed bound patients who needs total assistance suffer from starvation due to short of staff, hire more CNA to have more help. patient with severe conditions who are in needs should never go to this place. Medical review & audit is over due.
John
I had a complimentary lunch and a tour at Isabella House. I saw a typical apartment with a living room, a bedroom, a small kitchen, and a bath. They had transportation. The staff members I met were very nice.
Eugene620180
Isabella is a little pricey, and it doesn't fit my preference because I am still very high functioning, but it's a very nice place. The staff was very professional and very informative as to what they have to offer. They have recreational and social activities. The rooms were adequate, and everything is setup for emergency that may have rise. The grounds were nice, clean, and spacious.
Futurecna
This nursing home is very dirty and outdated. The cnas will leave you either in the hall watching the nurses station or in the dining room watching a tv thats off. When i asked why the dont have music that the residents would like, the cna reaponded with the music is mostly for the employees. Breakfast that fell on the floor or that was on the table, was still there at lunch time.
Rita19
Isabella is very clean. It has two dining units. But I didn't see many residents. I think they should hire more staff too.
John110688050
I am/was a resident of this facility
I had surgery on my knee and had it done three times, so I was in three large facilities in Manhattan here. The last one I was in was Isabelle Geriatric. It was a very good rehab place. They really are trying to get you better through the physical exercise that you do every day, twice in the morning and the afternoon. And then, for the rest of the day, you are on your own to take a nap or recover from the workout. And, of course, I had my own room, which was covered by my health insurance. They brought the food or you could go to the dining room. I did that once, and I didn't like it, so I set out to take my meals in my room, and it was the same food. I just didn't like looking at those poor people who had to be hand fed because they just couldn't feed themselves anymore. They had a dining area on each of the 13 floors, and you had a choice of going there for each of the three meals. They did also provide sandwiches, snacks, and fresh fruit in between. So, you could go in this room that was set up with tables, and the food was, I guess, almost prepared in that same room. The food was fine. I am sort of a gourmet so obviously it didn't quite match that. It was obviously mass produced, but considering the place where I was, it was OK, but not great. I think the building went back to the 1950s, but they had remodeled and painted it. The bed was motorized, so it was a contemporary bed, and there was an adjacent bathroom which had a bath tub, a shower, a sink, and a toilet. They were very good about putting clean towels in there. Also, if you happen to have a problem with your bowels or bladder at night in the bed, they didn't make a big to do about it. They'd clean you up. The floor that I was on was for people whose mobility was impaired for various reasons. Usually, somebody would come by and pick me up in a wheelchair, and they would wheel me to the first room where they work on certain parts of physical therapy which was exercises like moving your arms and legs. Sometimes, they would do one procedure in the morning, the other in the afternoon, and then reverse it. The other procedure was for people who were more impaired than I was or people who were obviously experiencing dementia. I had not gotten that bad, but they had the same things for many people. They modified it a little bit, and they realized that I wasn't defective in my cognitive behavior, so we found something else to do to take up the time.
Guillermo1
Isabella Geriatric Center was very nice, but it seemed more like a hospital setting. It seemed very busy and very big, but it seemed very competent and very clean. The staff was very nice and very pleasant. It seemed to have quite a bit of activities. There was a list of things that they can do there that kept everybody very busy. They had a waiting list, too.
Caring107160050
Isabella House has a lot of privacy, and it is very affordable. We were going to get my father a one room with a balcony. Other assisted living facilities don't have balconies. It has a very large balcony, and it has a very large separate kitchen with four or five very large closets, so the space is very accommodating. I would move in to that place myself.
Caring2763
Isabella seemed like a vibrant community. There were lots of resources within the facility. It had a high staff ratio. The room was nice, but it was a bit small. There were nice views in the room. There were lots of activities. For admittance, Isabella seemed to be like limited followup. When inquiring and in terms of navigating admittance there, the staff wasn't good with following up.
Mary101557050
I am a friend or relative of a resident
I was able to visit a friend of mine at Isabella Geriatric Care. It is a very decent place. The staff is kind, attentive, and helpful. We were pleased with them. When I visited one time they have a program going on like music and therapy. My friend loves it. She is in a shared room, and the residents are not spending a lot in their room. They are more engaged with the activities.
bill11
DON"T GO THERE.My husband was humiliated and disrespected by the aides. One walked in on him in the bathroom and when he protested, said "I've seen him before." This was after REQUESTING SOAP IN THE BATHROOM.. On another occasion, an aide delibertely seated him so inconveniently that he could not transport himself in a wheel chair to leave the dining area Consequently he urinated in his pants. This place is a nightmare. They make there money in any way they can. A NIGHTMARE
Mr. Swanson
It was very nice. They were all very friendly. The one negative thing was that it was not very bright in there. Normally this wouldn't be a big deal, but they might as well have had the lights off in there..
gc369
I am a friend or relative of a resident
think the facility was well maintained and looked very good compared to the other facilities I have visited. It was very large and had a variety of things for the residents to do. There was always staff around and willing to help. The outside was well maintained. Some of the other facilities I had been to in the past had an unpleasant odor as soon as you entered. This was not the case at this facility. The patient room was clean, there was no garbage lying about and the nursing staff was attentive to the patients. During mealtime there were staff members in the dining room, to assist in feedings. The dining area was clean; the food was fresh and at the appropriate temperature and someone came to pick up the food trays within a reasonable amount of time. Overall my visit with my friend was extremely pleasant and I felt that she was getting the best possible care since no one was able to be with her 24 hours a day.
maiya
I am a friend or relative of a resident
I really like this facility. My grandpa says that he feels great there and that the staff is really good. I have seen by myself that the staff is well educationed and organized. They pay attention to all of their patients equally. The rooms and corridors are well-lit and nice painted. In each room there is enough room not to trip over anything. Also, there is a TV room, where patients can talk and entertain themselves. They are good at making matches also, my grandpa has met a friend there and now he shares a room with her. The food is great, portions are big and yummy. Visitors can come anytime at afternoon and take a walk with relatives or friends if they want to. There is a park near, only for patients of the facility. It has a lot of trees, and paths throughout. I must say that if I will ever need care of this type, I would like to go in this facility.
Explore Nearby Care
Expand your provider search by geography and care type.
Services and Amenities of Isabella Center for Rehabilitation and Nursing Care in New York, New York
Medicare
2.0

1.0

0.0

1.0
Medicare Provider Number: 335100
Ownership Type: Non profit - Corporation

Rating Date: 9/1/2023
About Isabella Center for Rehabilitation and Nursing Care in New York, New York
Isabella is a state of the art 705 bed skilled nursing facility offering differentiated levels of care provided in separate units. Our focus is to provide each individual the opportunity to lead an enjoyable and meaningful life. In addition to 24-hour medical and nursing care, we offer a wide assortment of recreational, social and spiritual activities throughout our facilities. Arts and crafts, games, movies, and parties are just some of what you'll find on campus: we also provide pastoral care, therapeutic touch, exercise programs and a lot of intergenerational fun.
Help seniors by writing a review

If you have firsthand experience with a community or home care agency, share your review to help others searching for senior living and care.
Request Pricing Information
By clicking "Get Costs", I am providing express written consent to receive calls including automated/pre-recorded calls and automated texts for which I may incur a cost, as well as emails from Caring and its partners. I understand I am not obligated to provide this consent to utilize Caring's service(s). I acknowledge I was able to review the Agreement to be Contacted, Terms of Use, and Privacy Policy. This site is protected by reCAPTCHA and the Google Privacy Policy and Terms of Service apply.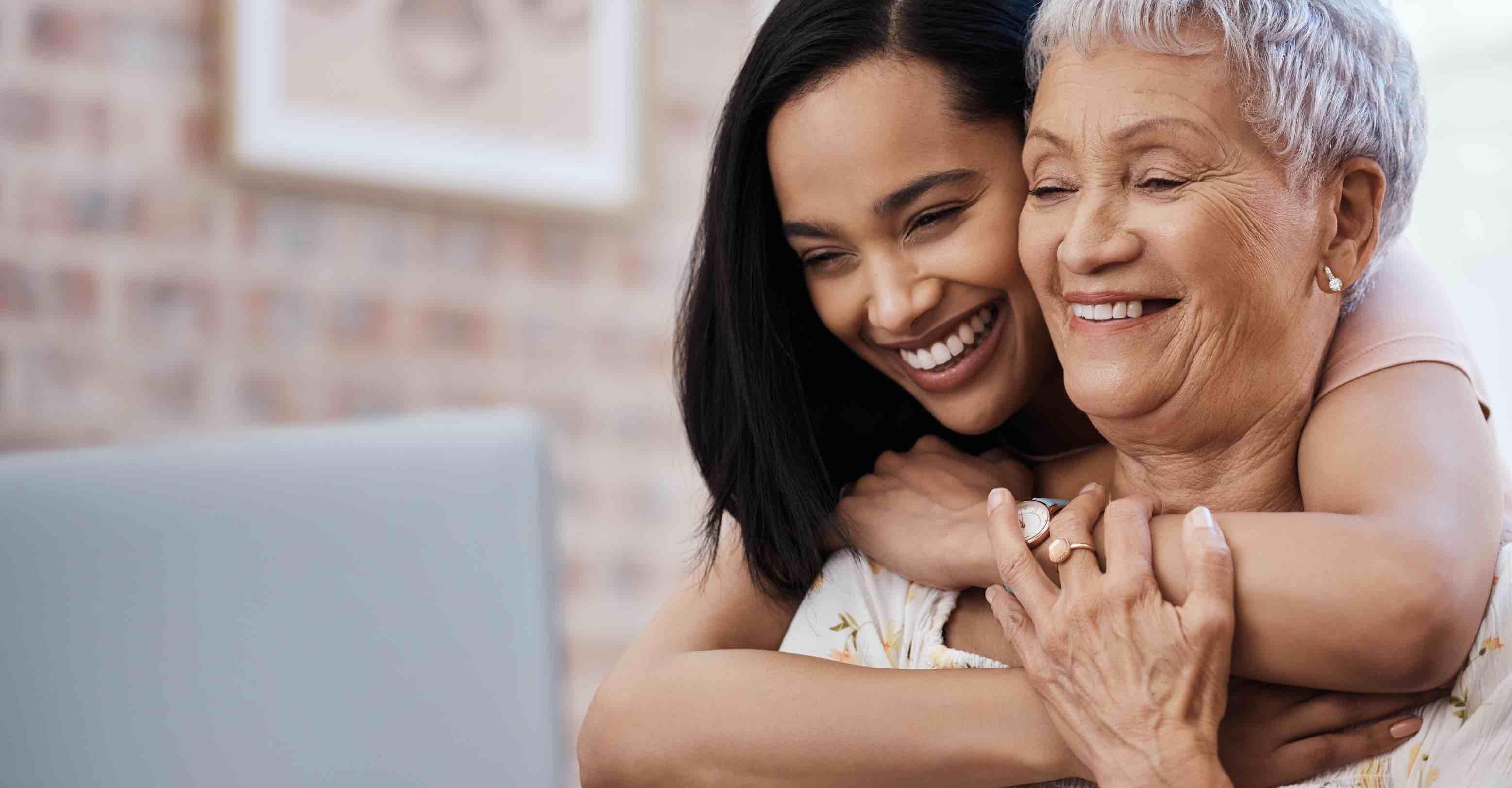 Compare costs, photos & reviews of senior living and care options near you.
Questions?
Call to speak to one of Caring's Family Advisors, or submit a request for more information here.
Didn't find what you were looking for?
Caring's Family Advisors can help answer your questions, schedule tours, and more.