Benchmark Senior Living at Leominster Crossings
1160 Main Street, Leominster, MA 01453
Offers Memory Care and Assisted Living
Photos of Benchmark Senior Living at Leominster Crossings
Request Pricing
By clicking "Get Costs", I am providing express written consent to receive calls including automated/pre-recorded calls and automated texts for which I may incur a cost, as well as emails from Caring and its partners. I understand I am not obligated to provide this consent to utilize Caring's service(s). I acknowledge I was able to review the Agreement to be Contacted, Terms of Use, and Privacy Policy. This site is protected by reCAPTCHA and the Google Privacy Policy and Terms of Service apply.
Reviews of Benchmark Senior Living at Leominster Crossings in Leominster, Massachusetts
Eva
My husband will be moving into Benchmark Senior Living at Leominster Crossings. We chose it because it had a very high level of care. It's a small facility. They have 50 residents at the most, and that includes assisted living and memory care. It seemed to be very well run. The people I've met were very pleasant, friendly, informative, and very cheerful, and that was very important to me. It was bright and cheerful in the memory care area. They had a courtyard and a space for exercise. They had a salon. They had a lovely patio, and the grounds were beautiful.
Provider Response
Hello Eva, We are so glad to hear about your positive experience at our community. Thank you for taking the time to leave us a review, and thank you for choosing Benchmark Senior Living at Leominster Crossings!
Mitchell
The Benchmark Senior Living at Leominster Crossings property was the best of the three facilities that we visited. We were met by two of the facility directors, and both were very personable and hospitable. There was a lot of energy in the property. It just felt like people were enjoying being there, so that gave the best vibe and best impressions overall. They had a common kitchen with everything that you needed for cooking, a refrigerator, and a cooktop oven for baking. The units themselves had a microwave, a cooktop, and a small refrigerator. The staff was very good, professional, and knowledgeable about every aspect of the facility, and about the folks going into senior living environments. The facility was clean and well laid out. The grounds were well manicured. They had a nice kind of walking trail that goes around the property, which was a nice feature because it's on a busy street.
Candace
I liked the employees at Benchmark Senior Living at Leominster Crossings better than anyplace else. I got to meet with a woman in memory care, the head nurse, or the person that's running that department. We talked for quite a while, and she was just knowledgeable, caring. It wasn't a sales thing. I just happened to bump into her and talked, and I felt like she cared. You could feel it. The person who gave me the tour was lovely, but the person who tours you isn't the person that's doing the work or the person that you're going to be seeing or that's handling your parent. It's ten minutes from my house, I would prefer to go there, but they were so much more expensive. They charged you a la carte, to what you need, and it would cost me fourteen, fifteen thousand dollars a month, and I just thought that was crazy.
Provider Response
Thanks for your review, we are sorry to hear that you did not enjoy your visit to our community. If you are ever still considering us, we'd encourage you to take a second look!
Caring With Kindness
I am a friend or relative of a current/past resident
My Aunt, who has Dementia moved into Leominster Crossing a little over a year ago. She is a resident iof the Harbor Care Community. I thought that her transition from another Assisted Living Facility was going to be difficult for her, but the staff at Leominster Crossing were so helpful it was easy. The entire staff was so welcoming. Since that day I have enjoyed complete confidence & peace of mind that my Aunt is being very well taken care of. I visit often without prior notice & have many opportunities to observe how the caretakers interact with the residents & I admire their dedication. I can tell that it's more than just a job for them. My favorite quote is: Kindness is the language that the deaf can hear and the blind can see. The staff in the Memory Care Unit are Caring With Kindness.
Karen
I am a friend or relative of a current/past resident
My sister is at Benchmark Leominster Crossings, I like it and she likes it too. It turned out perfect for her. It's not far from all the family and she's got friends in there that she worked with and was in her wedding. It's a nice place. They have a lot of amenities and activities there but it's limited during COVID. They still have stuff going on but 6 feet apart. I'm sure once they all open up the amenities again there'll be even more. Just like anywhere else, my sister likes some of the food and some she doesn't. She gets to choose every day though. There was just a couple of the staff that I'm not thrilled with but the majority of them that I met were fine. The facility itself is very nice and very clean. My suggestion would be that everybody that does med care or nursing should read everybody's chart before they meet any of the residents there. I know that sometimes that can't be done because there's a lot of residents and there's a lot of staff and staff changes but I believe that they should read everybody's chart.
ReviewerAT1017
We had a good visit with Benchmark Senior Living at Leominster Crossings. They seemed to have a very nice place set up for that. The rooms were a little bit on the smaller side, that was the only thing that was a little bit of a disappointment. They allow furniture, but we would have to obtain smaller furniture for her. The staff seemed to be very caring, and conscientious, doing what they're supposed to be doing. They were busy doing their jobs. I didn't really have the chance to interact with them too much other than to say hello. We had a quick tour and talked to the director in charge of admissions. It's very clean, very welcoming, and homey looking.
RG
Benchmark Senior Living at Leominster Crossings was very well maintained and clean. It seemed like a very nice environment and a really decent place. The dining room was very nice. The quality and selection of the food were good. They offer transportation. The grounds were very nice and well maintained. The place is 20 years old, but it still looked pretty new. The residents I saw seemed quite content. It's very well run.
Tony
Benchmark Senior Living at Leominster Crossings was very nice. They have several different rooms, which were very nice. The staff is very well-versed on what they have, very friendly, and competent.
Diana
I saw the assisted living and Alzheimer's care unit of Benchmark Senior Living at Leominster Crossings. It's a beautiful facility, very clean, and very orderly. You wouldn't be afraid to have your parents in there. The staff was friendly and helpful. It had beautiful grounds, and it's in a convenient location. When I visited them, there was a bunch of people getting ready to get on a bus to go out to lunch at the Olive Garden. I visited during lunchtime so there were a lot of people in the facility having lunch.
Doris606230
The activities at Benchmark Senior Living at Leominster Crossings were great. We liked everything about the place, except for the rooms. The rooms were small and not adequate. The activities and the spirit were great, but we didn't like the rooms. Everybody was great, nice, accommodating, and welcoming. They could improve the rooms because they weren't as nice as ones I'd seen at other facilities. There were a lot of trips and activities going on. There were more things to do there.
Elizabeth102391950
We visited Leominster Crossings. There is a waiting list, so I submitted the paper work to be put on the waiting list. This place is assisted living. They were very nice, and the place was beautiful. They were very personable and helpful. The residents looked like they had plenty of activities going on. I would recommend this facility.
Provider Response
Your words mean everything to us! Caring for seniors is not just our purpose, it's our passion. Please feel free to contact the Executive Director (978-537-2424) if we can ever be of service to you and your family.
Sandra95521250
Leominster Crossings was nice -- as well as the people -- but it was very expensive. The dining and the rooms were nice, but were kind of small.
Provider Response
Thank you for sharing your thoughts with us. Individualized care is one of our hallmarks as we strive to meet the distinct needs of each resident. Please feel free to call the Executive Director 978-537-2424 if we can ever be of service to you and your family.
caring27541
My experience with Leominster Crossing is excellent. We talked to a number of residents there and they were all very happy. They said the meals were delicious, and they were treated very nicely. It seemed to be a more homelike environment. They had an outside picnic/sitting area where families can be outside in the summer. They can sit outside, outback; it wasn't near a highway, and they had a fence up and some woods around. It didn't look like a city dwelling place but looked more country. The dining area was very bright and cheery, very clean, and they had a number of meal choices that an individual can choose from. They always have a fish and vegetable meal for vegetarians. They can choose a different meal other than those being served. They had different activities. They had gardening, reading, and music. I was very impressed with them.
Provider Response
Thank you so much for sharing! Statements such as yours mean everything to us as we take great pride in the trust families place in us. We take enormous pride in taking care of seniors throughout the aging experience.
Kerry3
We didn't observe that many activities at the time of our visit in Leominster Crossings, but they were going to be doing some bowling and things like that. The place is clean and beautiful. I love their dining room. The rooms they have for their occupants are lovely. The staff is nice, helpful and friendly. We're happy with the place, we just weren't ready quite yet to take that move. However, I would recommend this place to others.
Carol32
My family considered Leominster Crossings because we felt everything was high quality. The staff was fabulous and the accommodations were lovely. We visited many times and they were in the running all the way for all the right reasons. The issue was the cost, so mom ended up going to a different facility
Services and Amenities of Benchmark Senior Living at Leominster Crossings in Leominster, Massachusetts
Costs
Fee Structure Extra: We offer a month-to-month rental
About Benchmark Senior Living at Leominster Crossings in Leominster, Massachusetts
Benchmark Senior Living is situated in Leominster, Massachusetts, a stone's throw away from Route 13. Visitors note the facility's beautiful grounds and excellent location, and praise the helpful staff. A wide variety of activities are offered to residents, including gardening, bowling, book clubs, Tai Chi, arts and crafts, educational talks and more. Reviewers say the facility is beautiful, with lovely rooms and amenities, including a general store, party space, computer room and library. Residents commend the delicious food served in the dining room, and appreciate that the staff cater to a variety of dietary requirements.
Help seniors by writing a review

If you have firsthand experience with a community or home care agency, share your review to help others searching for senior living and care.
Request Pricing Information
By clicking "Get Costs", I am providing express written consent to receive calls including automated/pre-recorded calls and automated texts for which I may incur a cost, as well as emails from Caring and its partners. I understand I am not obligated to provide this consent to utilize Caring's service(s). I acknowledge I was able to review the Agreement to be Contacted, Terms of Use, and Privacy Policy. This site is protected by reCAPTCHA and the Google Privacy Policy and Terms of Service apply.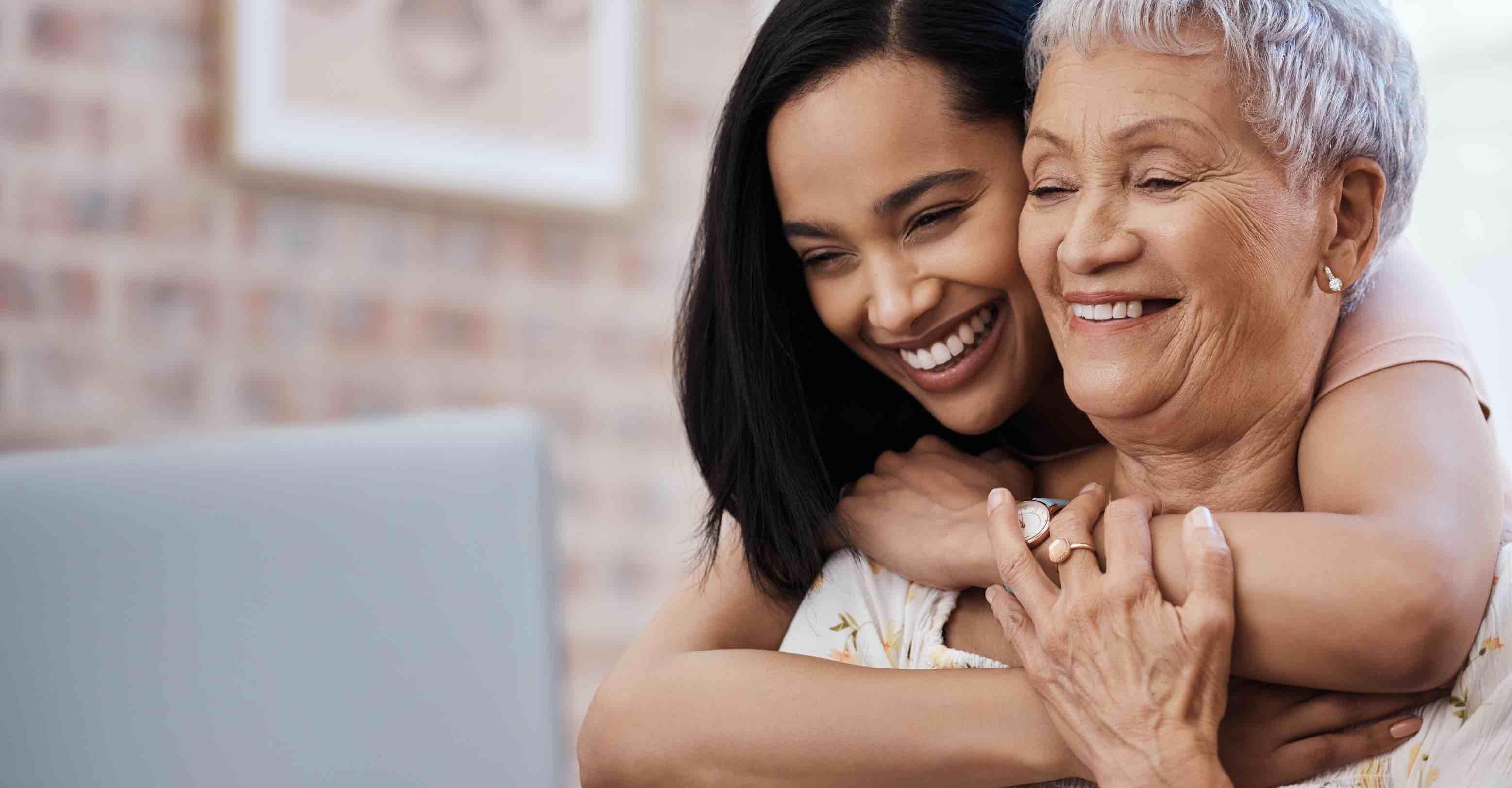 Compare costs, photos & reviews of senior living and care options near you.
Questions?
Call to speak to one of Caring's Family Advisors, or submit a request for more information here.
Costs for Benchmark Senior Living at Leominster Crossings in Leominster, Massachusetts
Memory Care
Memory Care is specifically designed to meet the needs of those with Alzheimer's or other forms of dementia. Specially trained staff members assist with activities of daily living (such as bathing and dressing) and provide therapies to slow further loss of cognitive abilities.
Assisted Living
This level of care provides support for those who need help with personal care needs such as cleaning, bathing, and dressing. Residents selecting this level of care are treated to many amenities in a home-like atmosphere, while getting support in their daily lives.
Didn't find what you were looking for?
Caring's Family Advisors can help answer your questions, schedule tours, and more.