The Village at Heritage Park
2001 Rose Arbor Drive, Sacramento, CA 95835
Offers Assisted Living, Independent Living, and Memory Care
Photos of The Village at Heritage Park
Request Pricing
By clicking "Get Costs", I am providing express written consent to receive calls including automated/pre-recorded calls and automated texts for which I may incur a cost, as well as emails from Caring and its partners. I understand I am not obligated to provide this consent to utilize Caring's service(s). I acknowledge I was able to review the Agreement to be Contacted, Terms of Use, and Privacy Policy. This site is protected by reCAPTCHA and the Google Privacy Policy and Terms of Service apply.
Reviews of The Village at Heritage Park in Sacramento, California
Robert
I am/was a resident of this facility
We're at The Village at Heritage Park. Everybody's friendly in the office area. We haven't participated in the dining areas yet. The facility is very nice. It's a two-bedroom, two-bath structure, and we've had occasion to call the office for trouble. We had a smoke detector that was going off and needed a battery. Also, we had a problem with the washing machine, and they sent a man out and everything was taken care of satisfactorily. They pick up our trash. We just set it up at the end of the driveway and they pick it up daily, so no problem. They have a nightly happy hour, which we have not been able to attend yet. They have a program for $200 a month and you can get one meal a day if you want to purchase one. Otherwise, you can just buy a meal, which is $10. We're happy to be here. They have a library and a barbershop/beauty salon.
Provider Response
Hi Robert, Thank you for your kind words. We are happy to hear you are feeling cared for and comfortable at The Village at Heritage Park. We always strive to care for our residents and give them the best quality of life here.
Disappointed Senior
In the course of almost two weeks, I called the Village two times and left a message on the website to check the availability and price of cottages. Each time I was told by a staff member that there was only one person who could answer my questions and that person was out and would call me back. I never got a call or email or other contact. If this is the way they treat seniors, then I'm not interested.
Provider Response
We take feedback like this seriously, as we strive to create a positive community experience for everyone. If you provide further feedback, you can contact our Executive Team. Thank you.
Denise
My father already put down a deposit at The Village at Heritage Park. It's the only one that actually offers an independent living. They are in a little duplex, and then they get to eat their meals in the main dining room. He will get himself a little golf cart and then go over to the main dining room. They can participate in all the other functions there. I love the community. We actually had lunch there, and the food was very good. It is very bright and cheery. The staff is really good. When I'm in my 80s, I may consider something like that for myself. They have granite countertops and a wonderful floorplan. The two-bedroom, two-bath came with a washer and dryer, refrigerator, stove, microwave, a little patio, and pets are allowed. It was really good. It did not smell. They don't have to worry about cooking dinner. It's $200 per person for a meal ticket, one meal a day, so they can decide whether they want lunch or dinner, but they can go over to the main dining room for $200 a month. That's only like $6.50 a meal, and it was very good. I would recommend this facility. When you're in this independent living it includes all the utilities, water, electricity, cable TV, and garbage. The only thing it does not include is WiFi. They can put out a bag of garbage every day at the end of their driveway and someone will pick it up. It was very clean. They've got an outdoor firepit, barbecue, and shuffleboard. They do not have a swimming pool, but they've got a little exercise room, a theater, a hair salon, and car service going to the grocery stores or to doctors' appointments, and that's all available for the independent living as well. The staff was very good. She bought our lunch and everything. They actually have two menu options. They have one for diabetic and one for regular, and I thought that was awesome.
Provider Response
Thank you so much for taking the time to leave this review for The Village at Heritage Park. Our staff strives to foster a positive community experience for all our residents, and your feedback is greatly appreciated. Thanks Denise.
Anita
I selected The Village at Heritage Park for myself. It's a beautiful place. We had lunch there and the dining room was lovely. The manager who handled my account was just so professional. The place is fairly new. I think it's within five years old and it's spacious. Everyone was very pleasant and very helpful. The dining room was lovely and very well-appointed. There were tablecloths and everything, and the service was excellent. They have all the usual amenities. They have the library, the craft room, the exercise room, and the movie room. They have a happy hour lounge. They had some beautiful outside seating areas in the gardens. The lobby is large with a lot of seating areas if you want to just hang out there. Everything seems very well organized. Everyone that I met was just wonderful. Everything that they had was very tasty and well prepared. They have optional menus like you can get a diabetic menu or a regular menu. I think that's very nice because a lot of places don't accommodate that. They have several choices at each meal. It's like a restaurant. It was spotless.
Provider Response
Hi Anita, We know these decisions are never easy to make, and we are happy to hear that you've chosen The Village at Heritage Park as a home for yourself. Thank you so much for taking the time to leave this review, and we are excited to welcome you.
Mario
My mother will be moving to The Village at Heritage Park. I like that they had a private room with shared bathrooms, which is kind of nice. Most of the places I found either had shared rooms or private rooms, and this one was kind of semi-private. It also has a very good day-to-day plan of activities and structure. I like the fact that it's a kind of a loop where my mom can wander around and never get lost. Every door is locked and has alarms. The staff was super friendly and very educated. Any questions I had they had an answer. They were very, very pleasant. They have some days where they listen to music. They do arts and crafts. They have a movie day and ice cream socials. They also have breakfast, lunch, and dinner structured. They do dinner in one room, and they had activities in another room. Everything was just nice. It felt like home for them. It was very clean and easy to get to. Everywhere I look, there was always staff, so it wasn't like they were all alone. At the same time, they weren't micromanaging them.
Teralind
We liked The Village at Heritage Park. The facility was clean. The staff members were professional, friendly, and helpful. I liked the fact that they cook from fresh vegetables and not cans. The room seemed adequate, and it would be fine. They had enough activities to do. The residents looked happy. I liked the fact that they'll customize activities to new interests that come in. It had a little bit more of an institutional feel than the other facility. It was well-kept.
Candi
I am a friend or relative of a current/past resident
My dad moved into The Village at Heritage Park. It's new, clean, and the people are all very friendly. They don't have as many services available that come with the yearly or monthly rent that he had at a place he was in before in Escondido, California. So, when the TV breaks, there's nobody to call. You have to deal with the cable company as opposed to somebody on the premises who might help an elderly man, and he's 96. The staff members are not always as punctual as they might be. The facility is all very nice. It's not spotless, but it's pretty close. They have all kinds of things. They have bingo, yoga, memory games, puzzles, and movie nights. They have lots of activities. My dad just doesn't partake. The food is outstanding. Seems like they could charge more, but it's about the same as everybody else in town.
Provider Response
Candi, thank you so much for your kind words. Your review means a lot to our team. Please don't hesitate to reach out.
Lisa
We toured The Villlage at Heritage Park. The location is what I liked the least, but that was the only thing. They have a salon, a reading room, a little entertainment room, and outside a get-together area. I found the size of their rooms and quarters to be excellent. It's new, so it kind of has all the bells and whistles. They were comparable size-wise to the other place I toured.
Dwight
My wife and I were pretty settled on The Village at Heritage Park. It has got both the memory clinic and the cottages for senior living. It's within a mile of where my daughter now lives, so we figured out it would be the smartest thing for us to do. We can't get into the memory clinic because that's locked down, but we've heard good things about it, too. The rooms were nice. The whole facility was fairly new. We've seen the other rooms for the senior living, and we're assuming that the memory clinic is gonna be about the same. The rooms were both individual and with a common bathroom. We're waiting for an individual room for the memory clinic, so we're on a waiting list. I saw one of the cottages. I haven't tasted any of their food. The staff was very accommodating and very helpful, and did anything they could do to facilitate the situation.
Kevin
I am a friend or relative of a current/past resident
The Village at Heritage Park is excellent. The staff is great. The facility is very new, clean, and beautiful. It's the best out of all the places I checked out. The food is great. The atmosphere is wonderful and very homey. The memory care unit has studio apartments. My mother has a bedroom and a very large bathroom for wheelchairs to maneuver in, large wheel-in showers, and big windows for light to come in. It's a brand-new place, and it has manufactured wood flooring, a heater, and an air-conditioning unit in each room. They have activities for both the assisted living that are separate from the memory care unit. They do things like bingo, cards, and dominoes. The staff is great. Everybody's very easy to talk to and ask questions of, from the caregivers to the med techs and to the directors. The chef comes in the main dining room where the assisted living is and talks to everybody.
Patricia
The Village at Heritage Park had cottages with two bedrooms, two baths, and a garage. It also had a dog park. Everything was wonderful. I liked the facilities. People were very friendly and happy to live there. The staff was very accommodating. They had in the main building an exercise room, a craft room, jigsaw table, meeting rooms, little TV theater, and a library. They had entertainment in the summertime and barbecues. They had a hair salon and a nice Jacuzzi bath. It wasn't as expensive as some of the other places I've been to.
friend123
I am a friend or relative of a current/past resident
Heritage Park is a nice place. You buy your own home, and it's for people 55 and older. It's quiet and well-kept. I don't have any problems or complaints. They have a restaurant, it's nice, the food is good, and you can have drinks. They have movies, a swimming pool, and a complete gym.
Services and Amenities of The Village at Heritage Park in Sacramento, California
Costs
Fee Structure Extra: Entry fee cost : $3500
About The Village at Heritage Park in Sacramento, California
The Village at Heritage Park, located in Natomas within the Northwest Sacramento area, is a senior living community designed to provide exceptional, personally-tailored care to residents.
Whether you're interested in Independent Living, Assisted Living, or Memory Care, our staff is happy to accommodate. Beyond those three services, our staff is happy to accommodate services specifically tailored to you and your needs.
Your loved one will experience SPARK for themselves when they participate in a variety of sensory activities. Some days, that includes creating art in a class environment, other times it's baking and cooking lessons, or perhaps one of our instructor-led musical programs.
Regular Housekeeping
Scheduled Transportation for Social Events
Professional Caregivers Onsite
Exciting Social Programs
Medication Management
Spacious Rooms
Beautiful Common Areas
Social Dining Area
Modern Design
ADA Accessible
Onsite Executive Chef
Three Meals Per Day
Restaurant-Quality Dining
Multiple Options Every Meal
Snacks Always Available
Help seniors by writing a review

If you have firsthand experience with a community or home care agency, share your review to help others searching for senior living and care.
Request Pricing Information
By clicking "Get Costs", I am providing express written consent to receive calls including automated/pre-recorded calls and automated texts for which I may incur a cost, as well as emails from Caring and its partners. I understand I am not obligated to provide this consent to utilize Caring's service(s). I acknowledge I was able to review the Agreement to be Contacted, Terms of Use, and Privacy Policy. This site is protected by reCAPTCHA and the Google Privacy Policy and Terms of Service apply.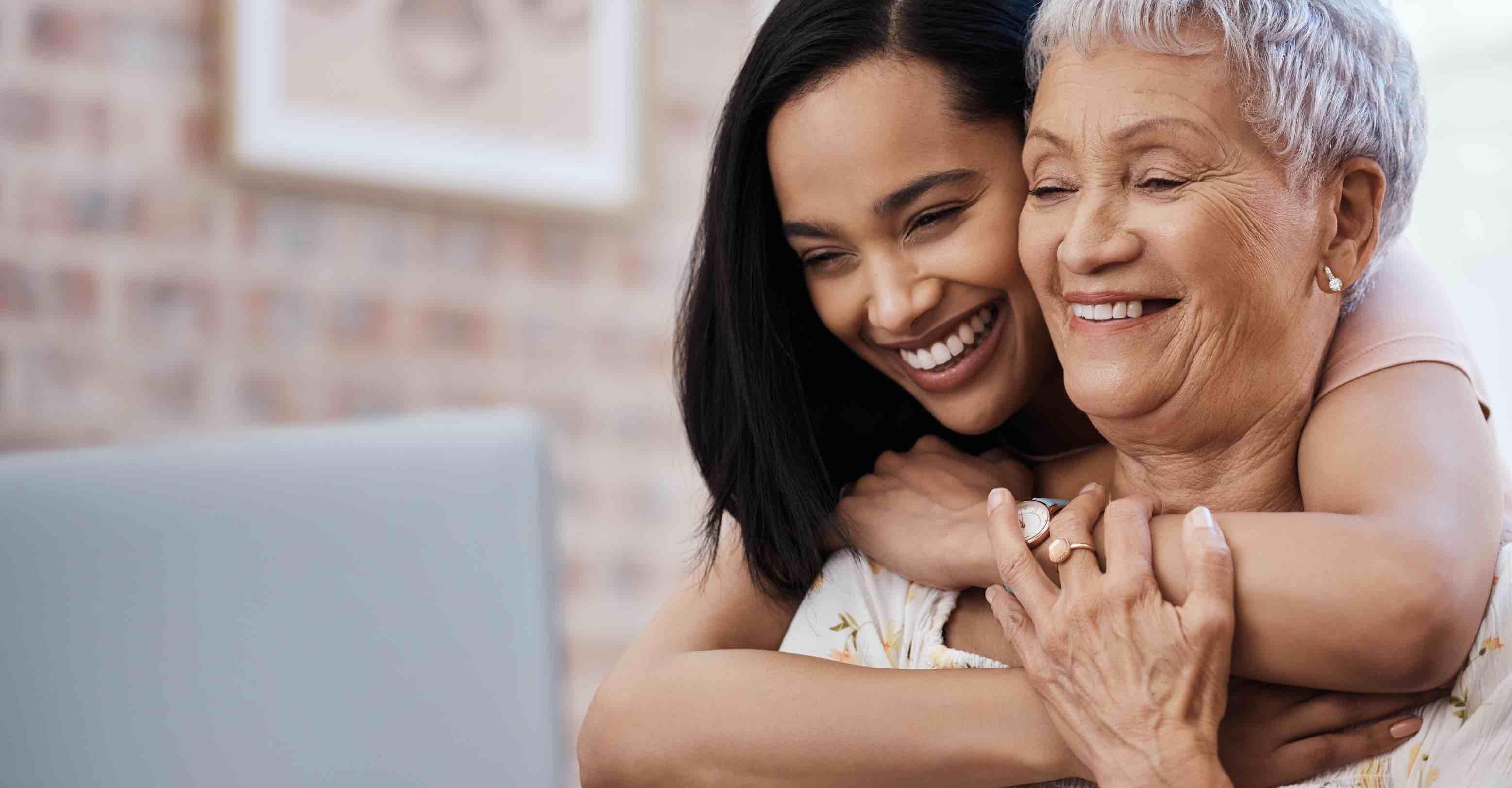 Compare costs, photos & reviews of senior living and care options near you.
Questions?
Call to speak to one of Caring's Family Advisors, or submit a request for more information here.
Costs for The Village at Heritage Park in Sacramento, California
Assisted Living
This level of care provides support for those who need help with personal care needs such as cleaning, bathing, and dressing. Residents selecting this level of care are treated to many amenities in a home-like atmosphere, while getting support in their daily lives.
Independent Living
Independent Living is for those who desire the feel of a private residence with the amenities and activities available in a planned community, such as fitness classes, game nights, and group excursions. Services such as cleaning and groundskeeping are often available.
Memory Care
Memory Care is specifically designed to meet the needs of those with Alzheimer's or other forms of dementia. Specially trained staff members assist with activities of daily living (such as bathing and dressing) and provide therapies to slow further loss of cognitive abilities.
Didn't find what you were looking for?
Caring's Family Advisors can help answer your questions, schedule tours, and more.