Nursepatient Advocates
Offers Geriatric Care Managers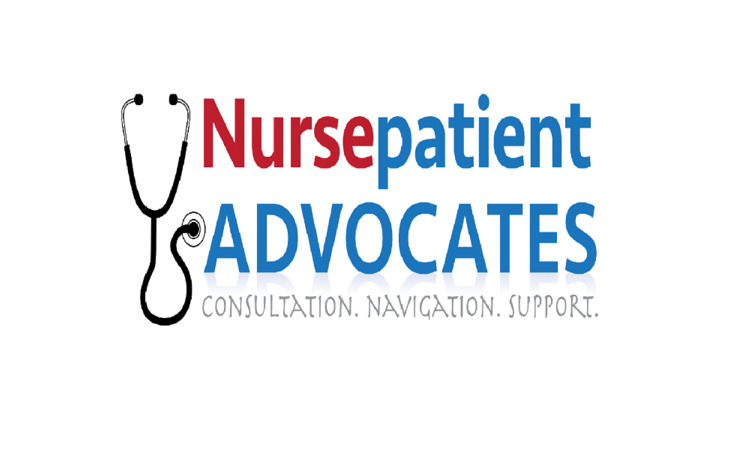 ---
About Nursepatient Advocates
At Nursepatient Advocates, we are Geriatric Care Managers, Advocates, Consultants, Nurses. We provide health care navigation for individuals, patients and their loved ones. We are a full-service professional care management company. We offer consulting and personalized care services to help you manage doctors visits, care instruction, living transitions, insurance and billing questions.
We educate, support, research, coordinate and empower patients and their families as they navigate our complex healthcare system.
We offer:
Care Navigation
Patient Advocacy
Senior Living Placement
Health Care Management
Assistance with Transitions
Medical Resource Assistance
Community Referrals
We provide clarity, support, guidance, advocacy with your health care needs and transitions.
Health Care Management Services - at home or in any setting!
We provide Advocacy, Guidance, Support, Coordination, Education
We help find qualified Doctors, Surgeons, Hospitals and second opinions.
Coordinate medication management and management of chronic conditions.
Act as liaison between patient, family, caregivers, hospitals, rehabs and other
Prepare for and accompany you to medical appointments and procedures.
Assist in transitions from hospital or home to Skilled Care Settings.
Assist in coordinating qualified services: Caregivers, Home Health, Visiting Practioners, Hospice, equipment among other in-home support.
Allocation of medical resources Coordination of government assistance, insurance & other health and financial benefits
Services for Clients in Assisted Living Facilities and Nursing Homes
Advocacy for clients within the facility.
Attendance at Care Plan meetings with facility staff
Assisting with communication between facility, staff and doctors
Services for Clients in Hospitals and Rehabilitation Facilities
Advocacy for clients within the facility. Communication with everyone involved.
Attendance at Care Plan meetings with facility staff
Discharge planning in coordination with facility Social Workers and Discharge Planners
Family and Caregiver Support
Assist in overcoming restrictions to Health Insurance Coverage.
Negotiate Medical bills, Disputes, Errors and Declined Claims.
Research hidden Insurance Benefits and available health care options.
Providing Individualized Geriatric Care Management
We help you to find the right Doctors, Surgeons, best Hospitals and Second opinions.
Prepare you for and accompany you to medical appointments and procedures.
Coordinate care and communication with each of your doctors.
Research of your diagnosis. We help clarify your treatment options
We provide a comprehensive review of your medications and supplements.
Visit you in a hospital or skilled care facility and optimize your care during your stay.
We Act as liaisons between patient, family, caregiver, doctors and all medical staff.
We help you Identify qualified Skilled/ Care Facilities specific to your needs.
Assist in transitions from hospital or home to any skilled care setting.
We manage and assist with Chronic Illnesses affecting older patients such as: Alzheimer's & Dementia, Stroke, Diabetes, Heart Disease, and other chronic conditions.
What Makes Us Special
We advocate on behalf of clients who are separated by distance by providing guidance and direction through all issues facing clients and their families and we visit your loved one in their home, skilled care facility or hospital. We save you time and money and prevent stress!
Get Costs
---
Services and Amenities of Nursepatient Advocates
Get Costs
---
Senior Care Services near Bexar County, TX
Senior Care Services near San Antonio, TX
Other Senior Care in San Antonio, TX