Home Helpers of Northeastern Illinois
Offers Home Care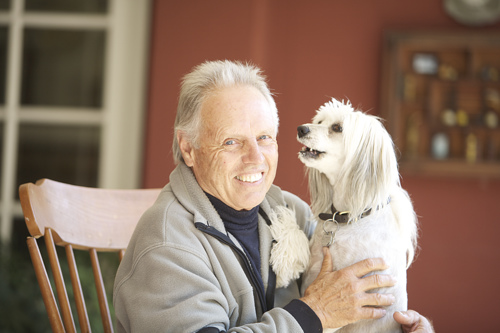 ---
Reviews of Home Helpers of Northeastern Illinois
Home Care Reviews for Home Helpers of Northeastern Illinois
March 03, 2021
I am a past client of this provider
Owners and staff were so pleasant and patient with my mother who had dementia. Highly recommended
November 11, 2012
I am a past client of this provider
I saw them driving around because they got and advertisement on their care. I got them and used them for my sister who had cancer. At that time. I was doing most of the stuff for my sister. My other sister and I were taking turns but she leaves in Virginia and she had to go back to Virginia. I also started looking for a job and so I used Home Helpers for a couple of months. I was very happy with their service. When they say they were coming in, they were always on time. The girls who worked for my sister were very friendly and very caring. They were helping her with personal care, preparing her meals and keeping her company. I never had any problem with Tom nor with Joy. There were never any problems relating to scheduling nor billing. Everything was in place and the bill was always accurate. If I ever needed to get hold of them like a change in the doctor's appointment or something, there was never a problem in getting somebody over here. If they couldn't get somebody right away, Tom or Joy were upfront and they'd step right up and take my sister to the doctor.
November 01, 2012
I am a past client of this provider
I heard Home Helpers had a good reputation, so I told my mother about them and she hired them. Her friend had Alzheimer's and needed 24/7 care. They provided good people and good health care. They were living in the house with my mom's friend. They would do the cleaning, cooking and some light house keeping. Looking after him and make sure he got his medication. He couldn't be left alone so they also watch him over at night. It's practically round the clock care. We always felt very comfortable with them being there. We were very happy with their service. They were great.
November 01, 2012
I am a past client of this provider
I've know Tom and Joy for a long time. I had been in an automobile accident and I was badly hurt and I lost the use of one hand and arm. I was in a cast for 7 months with my right hand and I'm a right handed person. I was not able to do a lot of things. I had trouble dressing and putting on shoes and socks. I was a very active person and all of a sudden I had cast from my finger tips up to my shoulder. I had 3 surgeries. I was really not in good shape and needed somebody to help me around the house and to help me personally with my clothing and dressing, showers and washing my hair. Home Helpers helped me around the house. They didn't do any heavy cooking and cleaning. They just keep things tidy and make me clean. I had two caregivers. One came around 7.30 to 8:00 in the morning and stayed till 1:00 in the afternoon. When she's up, the second girl came and leave late in the afternoon or around supper time. They both had cars and they took me shopping if I needed it. They helped me pay my bills and checked on things for me. I was in a cast for a long time and I lost the ability to do a lot of things. If you can't hold a pen, you can't do much. They help me if I go the the bank. I spent the evenings alone and I was able to handle things with neighbors that came in. I had a lot of help. The two caregivers I had were outstanding people. They're clean and honest and helpful in many ways. They guided me around and made sure I can get in and out of the car when we're out. The girls were just fantastic. They became very good friends of mine and were with me for quite a long time. I was in therapy and the girls would still come by and check up on me. They were helpful all the way around and their personalities are great. I have no complaints about anything. They are wonderful people. Joy and Tom are top notch people. They setup something on my door so if I had an emergency of some kind, all I have to do is press the button. I had no worries. They're are just terrific people.
Get Costs
---
About Home Helpers of Northeastern Illinois
When your loved ones need care... Home Helpers Cares! Home Helpers of Northeastern Illinois was founded by Lisa and Tom Merlin and Joy Schaefer to provide a way of "Making Life Easier" for their clients and their loved ones. Our in-home caregivers will help with household support services, personal grooming, transportation and most importantly - companionship. Whether our clients need half-day respite shift, daily care and companionship or full-time live-in care, we have the staff to provide the level of service that is required.
Home Helpers of Northeastern Illinois is licensed as a Home Services Agency by the Illinois Department of Public Health as of September, 2008. We proudly serve our local communities by supporting of the Des Plaines Chamber of Commerce, the Skokie Chamber of Commerce and the DBR Chamber of Commerce. Tom and Joy have both taken the course of study and passed the examination to become Certified Senior Advisors. We have also taken the "Best Friends Approach" train the trainer course offered by the Alzheimer's Association.
The experience of owning and managing Home Helpers of Northeastern Illinois has been a richly rewarding experience. We strive to relieve the stress that can come with making a decision about who is going to fill in when a family caregiver can no longer provide the service their loved one needs and deserves. Through our free in-home consultation we can evaluate the situation and match the clients requirements with a customized care plan. We have become the source of caregiving we wish we knew about when we needed help with aging parents. We hope we can spare our future clients the anguish of not knowing who to turn to when they need help. Home Helpers of Northeastern Illinois is just a phone call away from helping out at home, wherever our clients call home, be it an independent or assisted living facility or that bungalow they have owned for decades.
Caregiver Information
Caregiver Skills Include:
Patient Transfers, Stress Management, Family Communication, Transition Issues, Communicating with Dementia Patients
Caregivers employed, bonded and insured: Yes Caregivers available 24 hours a day: Yes Available to assisted living facility: Yes
Get Costs
---
Services and Amenities of Home Helpers of Northeastern Illinois
Rates
Hourly Rate:

$21/Hour

Live In Rate:

$225/Day
Get Costs
---
Senior Care Services near Cook County, IL
Senior Care Services near Park Ridge, IL
Other Senior Care in Park Ridge, IL