Alacare Home Health & Hospice - John Hawkins Pkwy
Offers Home Care, Home Health Agencies, and Hospice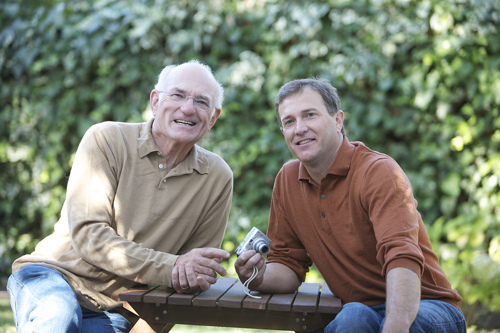 ---
Reviews of Alacare Home Health & Hospice - John Hawkins Pkwy
Home Care Reviews for Alacare Home Health & Hospice - John Hawkins Pkwy
April 11, 2012
Other
We have had to use Alacare several times. They have always been very helpful and compassionate
Home Health Reviews for Alacare Home Health & Hospice - John Hawkins Pkwy
July 25, 2017
I am a current client of this provider
There has been a tremendous lack of communication. It has been almost a week since we were scheduled for home health wound care. Supplies were ordered but have not been brought. I called 3 times yesterday and calls were not returned. The plan and schedule have not been explained so we just wait and wait and wait while the wound is not being cared for properly. The admitting nurse who came the first 2 days was great but it has been all downhill since then.
July 24, 2017
I am a current client of this provider
I am currently a patient (I think). Communication is very poor. The admit nurse was great and I think a lot of the issues are on a corporate level. They have been using supplies the hospital sent home (meant to be back up supplies). They apparently no longer have direct access to supplies and have to order them. The purpose of home health was due to limited help but one nurse said they are not there to do it but to teach us to do it. I am very disappointed as I'm waiting after 2 messages left with no response if someone is coming today. Day 5 in to the process and still no clear direction or what to expect.
June 01, 2017
I am a current client of this provider
We got Alacare Home Health & Hospice. They come in and do wound care. The caregivers are friendly, professional, and call before they come. Sometimes they run a little late, but they will let us know and that's cool. They do a good job.
September 07, 2016
I am a past client of this provider
I recently completed 4 weeks of physical therapy with Ala Care and wanted to say that Robbie was very professional, caring and helpful with my exercises after a total knee replacement. I only had one bad experience with PT and it was before Robbie started taking care of me. Also my therapy nurse Sally is wonderful. I am on Warfarin for 3 more weeks and the entire time Sally has been caring for me, she has been extremely professional and caring. Very pleased with Ala Care. God bless you all.
September 24, 2013
I am a past client of this provider
not very happy. Was told we would have one nurse from start to end, had 4 different nurses and lots of on the job trainees stopping in at times, also given different answers to same question by three different nurses. Not the first phone call or sympathy card after loved one passed. Always texting others on phone when caring for patient. So much more I could say...... the only reason there is a one star rating by my comment is because the page would not continue without a rating otherwise I would not give them that
November 18, 2011
Other
Not very satisfied. Had to constantly stay on top of them for everything from pain management, wound care, nutrition. Their excuse was always they had other patients too. Maybe they were understaffed, but when it's your loved one that doesn't get it.
See all Home Health reviews (6)
See fewer reviews
---
About Alacare Home Health & Hospice - John Hawkins Pkwy
Alacare Home Health & Hospice is dedicated to providing patients with the highest level of care available in thebest environment--the patient's own home. Founded in 1970 by Charles D. Beard, Jr., the agency is still owned and operated by the Beard family today. Headquartered in Birmingham, Alabama, and with 23 branch offices covering almost every county in the state, Alacare Home Health and Hospice is Alabama's oldest and largest family owned, Medicare-certified home health agency.
Licensed nurses and aides provide all patient care throughout Alacare service areas. Staff members assess and monitor the patient's health-care needs, educate patients and caregivers and collaborate with attending physicians to promote continuity of care.
Basic skilled nursing services may include:
Assessment
Disease state management teaching
Injections
Urinary catheter insertion/maintenance
Wound care management
Parenteral feedings and care
Infusion therapy
---
Senior Care Services near Jefferson County, AL
Senior Care Services near Birmingham, AL
Other Senior Care in Birmingham, AL