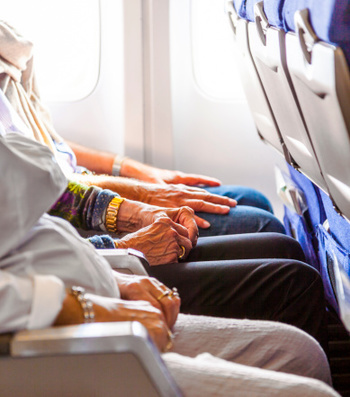 Air travel can be tiring and uncomfortable for most of us, but flying brings additional dangers to the elderly or those at risk of blood clots. But plane trips don't have to be hazardous, or even uncomfortable, for your older family member. Our expert tips can make the trip easier for them and for you.
1. Check with your loved one's doctor before air travel.
It's always a good idea for your older loved one to have a checkup before traveling. At the very least, let their doctor know that airplane travel is in the works and ask if they advise a checkup before the trip.