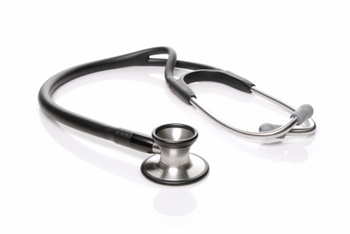 All Rights Reserved
Part B is the Medicare program that covers doctor bills and other outpatient costs. It's one of Medicare's four programs , each identified by a letter: Part A (hospital insurance), Part B (medical insurance), Part C (managed care plans), and Part D (prescription drug coverage).
Almost everyone age 65 and over is eligible for Medicare Part B. Although it will pay part of many participants' doctor bills and other outpatient costs, it leaves some services uncovered and pays only a portion of those services that it does cover. Participants may need to fill the gaps in coverage -- the costs Part B doesn't pay -- with Medigap supplemental insurance , a Part C managed care plan, Medicaid benefits , or other sources.
Who's eligible for Medicare Part B coverage -- and who pays?
Anyone who's a U.S. citizen or legal resident who's been in the country for five consecutive years is eligible. Participants aren't required to have Medicare Part A in order to enroll in Part B.
Every individual enrolled in Medicare Part B pays a monthly premium for it (except for people enrolled in Medicaid, which pays the Medicare Part B premium for them). The premium goes up each year on January 1. In 2012, most people pay $99.90 per person, per month. Single people (or a married person filing a separate tax return) with an adjusted gross income over $85,000 per year pay higher premiums, as do couples whose combined income exceeds $170,000, according to the following schedule:
Those with up to $107,000/$214,000 (single/couple) in yearly income pay a monthly premium of $139.90 per person.
Over those amounts and up to $160,000/$320,000 (single/couple), the monthly premium is $199.80 per person.
Over those amounts and up to $214,000/$428,000 (single/couple), the monthly premium is $259.70 per person.
Over $214,000/$428,000 (single/couple), the monthly premium is $319.70 per person.
Medicare bases these calculations on tax returns from two years before. If for any reason participants' actual income has dropped significantly in the past couple of years, they can contact Medicare with this information and request that their premiums be adjusted accordingly.
For those who don't enroll in Part B when first eligible for it at age 65 but do enroll later, the premiums will be 10 percent higher for every year of delay in enrollment.
Does Part B cover doctor bills?
 Yes -- doctor bills are probably the biggest chunk of outpatient expenses that are covered by Part B. The category includes any service by a doctor wherever it's provided -- hospital, doctor's office, clinic. It also covers any other work performed by the doctor's staff, as well as any drugs administered in the office.
The two basic coverage rules are that care must be medically necessary, and it must be performed by a doctor who accepts Medicare payment. This means that before participants see any new doctor, they must make sure that the doctor accepts Medicare.
With many limitations, Part B also covers some care by a chiropractor. This is only for short-term manipulation of out-of-place vertebrae -- neck and back -- by a Medicare-certified chiropractor. Before seeing a chiropractor, have the chiropractor's office check directly with Medicare to ensure coverage.
What is Part B coverage for other outpatient care?
In addition to doctor bills, Part B covers many other types of outpatient care. This includes care at an emergency room or clinic, X-rays, and laboratory work. Ambulance service is also covered, in an emergency or other situation -- such as hospital discharge -- when regular transportation is not medically advisable.
Part B covers medical equipment and supplies, including splints, braces, bandages, prosthetics, walkers, and remedial shoes. It also includes suc h equipment as glucose monitors, ventilators, and pacemakers, as well as wheelchairs and hospital beds. For any of this to be covered, however, it must be prescribed by a doctor.
Part B also covers physical and speech therapy, if prescribed and regularly reviewed by a doctor. The therapist or facility providing the care must be Medicare-certified. How much Medicare pays for this care is determined by where the care is provided.
Does Part B cover preventive screening examinations?
From its beginnings, Medicare coverage has been biased against preventive medicine -- for example, the most basic preventive tool, the regular annual physical, hasn't been covered. But in recent years Part B has been expanding to include a number of preventive procedures. And beginning January 1, 2011, thanks to the new healthcare reform law, Medicare will greatly expand its coverage of preventive care -- including an annual physical.
In 2010, covered services include one initial routine physical (sometimes called an initial wellness exam) by a participant's own doctor when he or she first enrolls in Part B. Part B also covers a number of specific screening exams, though with certain restrictions -- required risk factors, for example, or limited test frequency. These exams include mammograms, pap smears and pelvic exams, colorectal cancer screening, bone density tests, blood glucose tests, prostate cancer screening, flu shots, glaucoma tests, and blood test s and other screening for diabetes, heart disease, and certain cancers.
As of January 1, 2011, there will be no patient copayments for these screenings. And beginning in 2011, Part B will also cover an annual "wellness" physical exam that includes a comprehensive health-risk assessment.
Does Part B cover home healthcare?
Part B covers a limited amount of home healthcare, under certain circumstances. But it's important to understand that Part B does not cover long-term home care, or care that consists only of nonmedical help (such as help with walking, bathing, eating, dressing).
Home care is covered by Part B only if a participant is confined to home and needs part-time skilled nursing care or physical or speech therapy. If someone qualifies for this skilled care, Part B can also cover some nonmedical help from a part-time aide, as well as medical supplies and equipment. Care must be provided by a Medicare-certified home health agency; individual caregivers aren't covered.
Unlike home care rules under Medicare Part A , Part B home care doesn't require that participants first h ave had a minimum three-day hospital stay.
What important medical care doesn't Part B cover?
Although Part B covers most kinds of outpatient care, there are a few important exceptions. The first is frequent routine physical exams; Medicare Part B covers an initial wellness physical exam within the first six months of enrolling, and after that one wellness physical exam per year (beginning in 2011), but not more frequent routine physicals.
Part B covers only care that is medically necessary, which Medicare interprets as excluding most chiropractic and other types of alternative care, such as acupuncture, acupressure, and homeopathy. It also excludes elective or cosmetic surgery or other treatments. Similarly, Part B doesn't cover vaccinations or immunizations, such as those people take when they travel abroad. However, Medicare Part B does cover the full cost of pneumonia and flu shots.
Nor is t here any Part B coverage for routine eye or hearing exams, and none for hearing aids, eyeglasses, or contact lenses (except following cataract surgery). Treatment for diseases of the eye or ear, however, can be covered if provided by a medical doctor. Dental work is not covered.
Finally, Part B doesn't cover any drugs, prescription or otherwise, that participants take at home. Instead, prescription medication can be partially covered by a Medicare Part D insurance policy .
How much does Part B pay?
For each type of Medicare-covered care, M edicare approves only a specific amount, called an approved charge, of which Part B may pay all or only a portion, depending on the type of service.
Doctor visits: 80 percent of bills.
Laboratory costs: 100 percent of laboratory, X-ray, and other diagnostic charges.
Home healthcare: 100 percent of agency charges; 80 percent for medical equipment from the agency.
Outpatient therapy: The amount Part B pays for physical, speech, or occupational therapy depends on where a participant receives it. If it's given at home, as part of Medicare-approved home healthcare, Part B pays 100 percent; at a hospital outpatient department, 100 percent; at a doctor's or therapist's office, 80 percent.
Ambulance: 80 percent.
Flu and pneumonia vaccination: 100 percent.
Outpatient mental healthcare: 50 percent, regardless of who provides it.
What Part B-covered costs do participants have to pay?
In addition to their monthly premium (see Who's eligible for Medicare Part B coverage -- and who pays? above), participants are likely to be responsible for a large portion of their doctor and other outpatient medical bills, despite Part B coverage. Why is this? First, there's a yearly deductible ($140) each participant has to pay before Medicare will pay anything. Also, when Part B pays only part (usually 80 percent) of an approved charge, participants are personally responsible for the unpaid remainder.
Participants may also be responsible for the difference between the Medicare-approved amount and what the doctor or other provider actually charges. By law, this can't exceed 15 percent more than the approved charge.
Whether someone is charged this extra 15 percent depends on whether the doctor or other provider accepts "assignment." This means the provider accepts the Medicare-approved charge as the entire amount of the bill. Most doctors a ccept assignment of Medicare charges -- but not all will do so, and many outpatient clinics do not. So participants need to check on their doctor's or provider's policy about assignment before beginning any care. To fill the unpaid gaps in Part B coverage and payment, participants may want to buy a Medigap insurance policy . Or, if they have low income and few assets, they can look to Medicaid or other programs for low-income seniors for help paying these bills.
How do participants enroll in Part B?
If they're already receiving any type of Social Security, Railroad Retirement, or federal civil service retirement system benefit when they turn 65, they'll automatically be enrolled in Medicare Part B. Medicare will send a membership card and information packet two to three months before they turn 65. Their premiums will be automatically deducted from their monthly Social Security or other government benefits check. If they don't want to be enrolled in Medicare Part B, they can notify Medicare on a form included in the packet.
Those who aren't automatically enrolled in Medicare Part B can enroll as early as three months before their 65th birthday, with coverage beginning when they turn 65. They can enroll at any local Social Security office.
Where can I find more information?
Medicare's website has information about Part B eligibility, coverage, and enrollment. You can also call Medicare's toll-free phone number, (800)-MEDICARE ([800] 633-4227). Part B's day-to-day operations, however, are handled by large private insurance companies called Medicare Part B "carriers." Different carriers handle Part B in different regions of the country. If you have a question or complaint about a particular decision regarding someone's Part B coverage, contact the carrier directly. You can find the name and contact information for their carrier in the upper right-hand corner of the Medicare Summary Notice explaining the decision, which the carrier will have mailed to the participant. Or you can get the contact informati on from the Medicare website.
Navigating the Medicare bureaucracy may sound daunting, but the benefits of understanding the system can help participants get the best care possible -- and save a significant amount of money.