Midwestern Healthcare Center
Offers Nursing Homes
601 Midwestern Pkwy E, Wichita Falls, TX 76302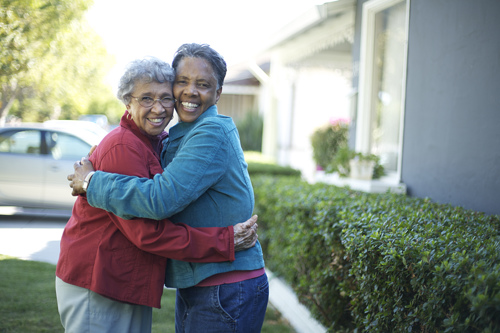 Reviews of Midwestern Healthcare Center
Nursing Home Reviews for Midwestern Healthcare Center
August 25, 2019
I visited this facility
Nice friendly atmosphere, the residents are clean and smiling. This is a great place to call home
December 13, 2018
I am a friend or relative of a current/past resident
Here it goes. Rooms are average size but an over whelming smell of urine. If you drop in unexpected you see gloves, dirt diapers ect…… laying on the floor. My loved one has lost "ALL" their clothes more than once. During the summer time the flies are unbearable, the flies out number the patients 100 to1. I have never seen any activities done but heard of a few times the painted a picture. Bingo is the only thing they offer regularly. There is a lady who does hair but every month she ups her prices. My loved one went 2 weeks without the staff washing their hair. I call to check on my loved one and the phone rings for 20 minutes and then you have to leave a message for the nurse to call you back in which she never does. I have been on the phone with my Loved one when staff was using the hoyer lift. My loved one was scramming in pain but the staff never stops to ask what was wrong and when asked why they did stop to ask what was hurting; their reply was they did not want to interrupt the patient's conversation. I have seen other patients sitting in soiled clothes to the point of leaving puddles of urine on the floor. My loved on has a rash that looks likes raw liver; they are in so much pain they cry!!!! ALWAYS UNDER STAFFED; I was told by a few employees that their corporate office will not allow more staff on the floor and sending the patients to the hospital. Corporate wants everything done in house (affects scores). Staff does not understand dementia, staff blackmail patients to attempt to make the patients behave. Staff asks for the patients' food. Our loved one deserves to have dignity and respect. I truly believe inmates are treated better than the patients at Midwestern Healthcare Center. I want to knowledge there are a few staff members who do a great job with what they have. But are in the shadows of the majority. This is not even all that I have witness.
November 29, 2018
I am a friend or relative of a current/past resident
My grandmother was in this facility for three weeks. She entered the facility walking with a walker and left in a wheelchair having to be lifted into my vehicle because she was too weak and sleepy to transfer. In the three weeks, she became very lethargic and slept for days, many times not eating much of a meal all day. My Aunt and Uncle came each meal to try to feed her because the staff would just drop the tray off. In the three weeks there, she was having multiple strokes and the staff would medicate her when she moaned thinking she was hurting. They never once tested her for mental complications or try to determine what was causing her lethargy. She was having strokes and was overmedicated, had multiple wounds when we picked her up to seek medical care because staff said "it is not a emergency that she has no blood flow to her leg"- she had good pulses to both feet and legs when I arrived. I and my family were less than impressed with this facility... rooms were spacious but that is all I can say that is positive.
August 10, 2018
I am a friend or relative of a current/past resident
The staff is very caring. At times understaffed but they do really try to give the best care possible.
May 11, 2018
I am/was a resident of this facility
As a current resident The facility it's self is not that bad the roooms are ok. They do allow for a dog which for me is a real plus. The food is ok most of the time and the kitchen staff do their best to accommodate individual diets and taste. The therapy department is fantastic. The staff really seems to care and most really try to help you. There are very few activities for the residents besides bingo three times a week.But it takes at least an hour for anyone to answer call light. It took 2 days to get help with my bed and there is almost always people sitting in wheelchairs left sitting in the hallways.
February 22, 2016
I am a friend or relative of a resident
I love the people and the staff at Midwestern Healthcare Center. They know each other by name, are very caring, and watch out for patients. We appreciate what they do. The cost is good, and they do not charge extra for giving medicines, etc. Plus, they take them places without charge. They are in the process of remodeling.
April 29, 2014
I am a friend or relative of a resident
My overall impression of Midwestern Healthcare Center was not very good, although I think my friend thinks that she got good care. The rehab did what it was supposed to do. The facility was just a little bit depressing. The halls would often be stocked with boxes, and the front entry often had leaves. I just didn't like the feel of it because it gives an overall feeling that things are just really not well taken care of there. She had her room all by herself, and it was comfortable and spacious. I didn't eat with her, but I visited with her in the dining room, and she didn't make negative comments about the food.
June 12, 2012
I visited this facility
My first experience as I previously stated was as an investigator for the Department of Family and Protective Services (APS). I visited the facility several times over a six month period during the investigation and I came and went at very different hours of the day, once in the middle of the night. The environment was excellent. No funky smell in the air that most visitors dread being greeted with. That was my first pleasant surprise. I've visited and investigator a number of nursing homes and this one really pleased me on a number of levels. The staff are great. They are friendly, and helpful in finding specific staff members, client rooms, and files. Their social worker, Dustin P., was one of the best I've worked with. Kind and compassionate with the patients, always an open door policy for the clients, their families, and the staff as well. I was also pleased with the amount of integrity they allow their patients to keep. Though some patients are often very ill, or very confused and rather combative, I noticed that the staff made sure to help everyone take care of their personal hygiene including, clean clothes, clean hands and faces, teeth in, shoes tied, hair combed, and sometimes a little make up and perfume for the ladies. The food always looked good too. I was so impressed, in fact, that several years later I gave birth to a 23 week premature baby. During the process of getting him help through social security/disability I was required to take him for an overnight admittal at a nursing facility. I called Midwestern Healthcare to inquire if they would accept my son and I for a night. Not only did they accecpt, they helped us fill out all of the paperwork for the social security office. They also provided excellent care for us. The nurses decorated the room like a nursery prior to our arrival, they had all of the medical equipment we needed set up such as his oxygen tank and iv hangers for his feeding tube. They brought a rocking chair in for me to soothe him. I also finally got to taste their food that always smelled so good, as they fed me dinner. And it was excellent. I have had many unpleasant experiences in nursing facilities over the years, but this one was a glimmer of hope that one day standards will be pushed higher, and owners will be held responsible for the care of their patients.
See all Nursing Home reviews (8)
See fewer reviews
Get Costs
---
Services and Amenities of Midwestern Healthcare Center
Medicare
Health:
Overall:
Quality:
Staff:
Medicare Provider Number: 675128
Ownership Type:

For Profit Corporation

Date Certified:

10/01/2020
Get Costs
---
About Midwestern Healthcare Center
Midwestern Healthcare Center is a senior living provider in Wichita Falls, Texas that offers residents Nursing Homes. Contact Midwestern Healthcare Center for more details on services and rates.
Get Costs
---
Map of Midwestern Healthcare Center
---
Senior Living Communities near Wichita County, TX
Other Senior Care in Wichita Falls, TX