The 10 Best Nursing Homes in Odessa, TX for 2023
Combining modern amenities with cowboy flair, Odessa is a western Texas city that has proved appealing to many seniors: Over 10% of the city's 123,334 residents are 65 years of age or above. Odessa's health care infrastructure includes the Odessa Regional Medical Center, where older adults can access stroke and emergency care, among other specialty services. Another option is Odessa's Medical Health Center. Additionally, Odessa features affordable nursing home rates: The average monthly charge for a semiprivate room is $5,019, which compares favorably to the national average of $7,756, per the Genworth 2020 Cost of Care Survey.
Seniors who choose nursing homes tend to need high levels of care. To meet their requirements, nursing homes have licensed nurses and other medical professionals on hand, and residents receive regular monitoring and attention. Other senior care types, such as assisted living or home health care, are more affordable than nursing homes and may appeal to older adults with higher capability levels.
This guide summarizes nursing home costs in Odessa and compares the rates of different nearby cities and senior care types. It closes with an overview of some of Odessa's helpful elder-focused resources.
Directory of Nursing Homes in Odessa, TX
---
---
---
---
---
---
---
---
---
---
---
is a

Caring Star Community

Earning a Caring Star means this community is among the best Senior Living commuities in America.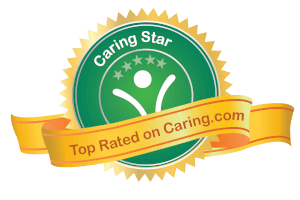 Nursing Home Costs in Odessa, TX
A typical Odessa nursing home charges $5,019 for a semiprivate room and $8,060 for a private room.
The Cost of Nursing Home Care in Nearby Cities
When it comes to semiprivate room rates, Odessas's median costs match the Texas state average exactly. However, seniors in Odessa save an average of $2,737 per month compared to their counterparts across the country.
To the east, San Angelo offers even lower rates than Odessa. San Angelo's average cost is $4,489. However, Odessa is much more competitive with other nearby cities. It is nearly $900 less expensive than Midland, where the rate is $5,916. To a lesser extent, Odessa is also more affordable than El Paso and Lubbock.
The Cost of Other Types of Senior Care
Cost comparisons of different care types may make long-term planning easier. In Odessa, nursing home rates are higher than assisted living costs: Semiprivate and private nursing home accommodations cost $5,019 and $8,060, respectively, while assisted living facilities charge $4,842 a month on average. Odessa-specific data is not available for home care and home health care, but the statewide average is $4,195 for both services. Likewise, adult day health care costs are not available for Odessa, but across the state, the median rate is $698.
Nursing home (semiprivate room)
Nursing home (private room)
Financial Assistance for Nursing Home Care in Odessa, TX
Many seniors and their families use some form of financial assistance to help them pay for nursing care. The main options available are Medicare, Medicaid, and veterans benefits. These programs can be complicated, especially when it comes to benefit terms. Below, we give a brief overview of how these programs may be used towards paying for skilled nursing care.
Medicare: Medicare will typically cover all skilled nursing costs for the first 20 days of one's stay in a nursing home and a portion of the costs until day 100. After 100 days in a skilled nursing facility, Medicare will not cover any part of the cost of the stay. While this is adequate when short-term care is needed, those in need of long-term care will need to either pay out-of-pocket or use another source of financial assistance.
Medicaid: Medicaid covers most of the costs of living in a skilled nursing facility for those who qualify. Care, room, and board are covered with no time limit, but residents may be charged for extras like specially prepared food or cosmetic services. Medicaid eligibility standards are strict and complex, so not all seniors are eligible for Medicaid benefits.
Veterans Benefits: Veterans receiving a VA pension may also be eligible for the Aid and Attendance benefit administered by the VA. Aid and Attendance is a monthly allowance that beneficiaries may use to pay for their long-term care, including skilled nursing care.
If these options aren't available to you, check if your loved one has long-term care insurance or contact your Area Agency on Aging to ask about any local financial assistance programs for seniors.
Free Resources for Seniors in Odessa, TX
For help navigating the aging process, seniors and their families have access to many useful programs and agencies. Among the below offerings, some make it feasible to age in place and live at home for longer, pushing off transitions to higher levels of care. Others make identifying an appropriate long-term facility and residing in it easier.
| | | |
| --- | --- | --- |
| Resource | Contact | Service |
| Area Agency on Aging of the Permian Basin | (432) 563-1061 | The AAAPB is Odessa's link to the Ombudsman Program, which serves residents of long-term care facilities in matters such as education and complaint resolution. Help is also available with selecting an appropriate facility. The Ombudsman Program's representatives work confidentially. Additionally, the AAAPB conducts benefits counseling and care coordination, and it oversees services that support caregivers. |
| Meals on Wheels of Odessa | (432) 333-6451 | Meals on Wheels of Odessa supports the city's elderly residents by providing hot, nutritious home-delivered meals. The organization's volunteers also socialize with and check on the safety of clients during deliveries. Deliveries are available throughout Odessa's city limits. The meals come from the Odessa Regional Medical Center. Additionally, pet food for clients' pets may be available. |
| Health Information, Counseling and Advocacy Program | (800) 252-9240 | HICAP is an information provider for Texas's Medicare beneficiaries. HICAP's counselors can help with Medicare eligibility, benefits, enrollment and appeals. They also assist with complaints and are knowledgeable regarding prescription coverage and long-term care insurance, among other topics. All Medicare beneficiaries are eligible for help from HICAP, as are their representatives. |
| Texas Veterans Commission | (512) 463-6564 | Seniors who served in the military and would like help accessing their benefits have a resource in the TVC. This commission liaisons with the Veterans Administration to help veterans resolve health care issues, and it helps clients start claims and file appeals. The TVC works with veterans' families and survivors as well. |
| Housing Rehabilitation | (432) 335-4820 | Low- and moderate-income seniors whose homes need repairs may seek assistance from the city of Odessa. One of Odessa's programs handles emergency repairs to fix problems such as electrical issues and broken heating systems. There is also a program targeted at minor repairs, including those to siding and insulation. |