Whiting Health Care
Offers Nursing Homes and Adult Day Care
3000 Hilltop Road, Whiting, NJ 08759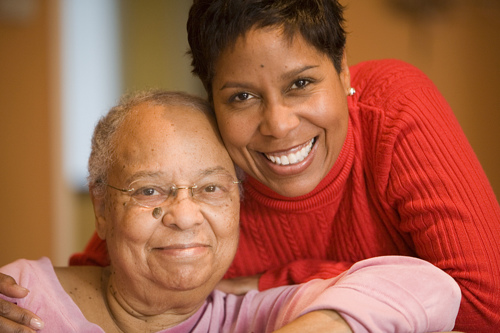 ---
Reviews of Whiting Health Care
Nursing Home Reviews for Whiting Health Care
May 12, 2013
Other
this is an nice place most of the workers are really nice
Adult Day Care Reviews for Whiting Health Care
April 06, 2017
I am a friend or relative of a current/past resident
The general appearance of Whiting Health Care Center was fine and that is the only good thing I have to say about it. Otherwise, my mother was left to be changed, and it took them hours to get to her. It was a very bad experience. I would never recommend the place to anyone because of the low level of care and the long waiting time. Their level of attentiveness toward people in need was very inattentive. There were people in need that they leave to be on their own. The place was very disorganized. We had pictures and things in her room that they lost. It was a really negative experience.
May 10, 2016
I am a friend or relative of a resident
My father goes to the day care at Whiting Healthcare Center, and in the evening, he could go over to the other side of the building where they have the respite care. Each person has their own room and the dining room is quite nice. The people engage with others and some just stay by themselves. They have bingo, and he watches television.
January 13, 2016
Other
The adult day care at whiting health care is a disaster,the administrator,the nurse,and the cna have a long term work relationship (a click) they are under the impression that they are untouchable and they can do whatever they want. The administrator has the nurse doing most of her work,the nurse leaves early when clients are still present,the nurse and the cna bully any new employees especialy when the administrator is out,the cna punches in on time but shows up to the room 1/2 hr late daily because she socializes with employees in the nursing home the cna and program assistant constantly ignore clients trying to get their attention to request something and also make nasty remarks to clients some times they would rather talk to each other and be texting on their cell phones or tablet,or reading magazines then tend to clients which is abuse and against co.policy but administrator does nothing to stop it because the administrator is just as bad she takes care of all her personal business at work.Administrator also fixes home visit reports for clients and leaves early saying she is going on homevisit but goes home.That dept is completely out of control and should be watched closely by nursing home administrator but is not.The driver goofs off most of the day when not transporting clients.There are client falls that are not reported as required by law and other abuse related issues to clients.every time a new administrator is appointed to nursing home administrator of day care gets very worried but so far after all these years they have not been caught and continue to operate any way they want and are still getting over on the co.The entire group needs to be split up and learn how to work for a living so clients are cared for as they should be.The co. needs to install cameras in the adult day care w/o any blind spots for security and to watch employees.Above problems and other concerns were brought to attention to front office and H.R. but problems were all ignored.I would not want any of my loved ones to go near this place and intend to let other people know about my disapointment about this facility. 00 stars had to click 1 star to post.
May 24, 2014
I am a friend or relative of resident
My mother is happy they keep her clean but as a stroke victim she is more accepting of her new situation and where she finds herself. As her POW and caregiver they are a nightmare. The more I complain the more the do to keep me from being her advocate. I took a day off from work for my 2PM meeting with the social worker. As to my needs for info on how I am goig to handle my mother's affairs, she is totally inept (my opinion) and raises her eyebrows at the thought that she she should be giving "me" info to work with. Instead of a one on one meeting in her office. She staged an event with cast of 5 in my mother's room - physical therapist, nurse, herself, me my mother and later the director of nursing. That was for the purpose of performance by staff I guess. Everyone just told me what they did with my mother that day. ??? She says she doesn't know what will happen with my mother, has no info for me because my mother is on some other plan besides Medicare and her plan may say any day she is no more eligible to stay there, has no idea what her plan says. She says I don't understand, "no one knows (she even couldn't even give me a scenario how it goes in these cases in general) except they think she needs 24 hour care, and she had a bad stroke. I said to her " is that all you do is sit there taking notes of what 'Im saying", "you're supposed to be helping me." Then I asked her if she had a list of places besides the one she sent me to be our advocate ($4000) for medicaid, and she says , no , they only work with the one place. When I said the woman was nice, but I had to check her out first, and other agencies, she looked pissed. I do admit that most of this time my voice tone was out of control and insulting because I had already reached a point of bitterness and anger because of incidents that already had occured there previously. Then when I asked about wanting my mother's hospital records, they bring in the Dir. of Nursing who says absolutely not, I can not have the records. Once a week she will give permission for one of the nurses to give me a report on my mother but it has to be verbally , not in writing. (now until now i could call whenever I wanted.) I said but it was my rights to have her medical reports as power of attorney and she said she didn't care. I also said I would pay for faxes. She said she didn't care. I said i would report it to the medical board. She said she didn,t care. She said I have to trust the nurses there or take or somewhere else. She also seemed to be angry with the nurse there who was trying to be helpful and accommodating. I don't know how much my mother really understood, but when they left, she said I did good, patted me on the hand, and pointed to both of us as to say, "you and me" and smiled. I now have to write all these letters now because our rights are not being acknowledged, and copy a million people to get everything in writing. LIke I have time. But worst of all I am actually being shut out now of her care, and have absolutely no voice in my mothers care there. I wasted a vacation day because not one thing was accomplished or helpful. I hope this site will let other potential clients what I am going through.
February 13, 2014
I am a friend or relative of resident
Whiting Healthcare looks great compared to others and the people truly care about my mother. They are not perfect but they care and they are the ones with mom every hour not me and I always appreciate that.
January 09, 2014
I am a friend or relative of resident
Unless you can be with your love done on a daily basis for most of the day at Whiting Healthcare in NJ, DO NOT allow your loved one to stay here. The staff is constantly changing. They have been through multiple administrators in a very short time and they are rarely in the facility. Patients are left to star at the walls in the hall ways. If i was not visiting my relative for 3 days straight they would have passed away. We have complained something was wrong with my relative and the nurses blew it off saying not enough seep was the cause. By the 3rd days i asked for an ambulance. It took them till the next morning to call us and say they are sending our relative to the emergency room. Well turns out there was neglect from her care in the nursing home and our relative almost passed away. If we had not been there for those 3 days i have no doubt the phone call we received would have been that our relative had passed away. I wonder how it is for the people living there who's families can not be there all the time overseeing everything Whiting healthcare is doing and not doing. This place has a nice appearance compared to some other places but don't let that be the basis of your decision. The appearance won't help if your relative is sick or too much of a bother for this place.
See all Adult Day Care reviews (6)
See fewer reviews
---
About Whiting Health Care
Whiting Health Care is a senior living provider in Whiting, New Jersey that offers residents Nursing Homes and Adult Day Care. Contact Whiting Health Care for more details on services and rates.
---
Map of Whiting Health Care
---