7925 Jones Branch Drive, Mclean, VA 22102
Offers Home Care
Request Pricing
By clicking "Get Costs", I am providing express written consent to receive calls including automated/pre-recorded calls and automated texts for which I may incur a cost, as well as emails from Caring and its partners. I understand I am not obligated to provide this consent to utilize Caring's service(s). I acknowledge I was able to review the Agreement to be Contacted, Terms of Use, and Privacy Policy. This site is protected by reCAPTCHA and the Google Privacy Policy and Terms of Service apply.
Reviews of HomeCare.com in Mclean, Virginia
Judy
I am a past client of this provider
We ended up choosing HomeCare.com and it worked well for me. They were cooking my meals, making my bed, doing some laundry, driving me to visit my husband in the hospital, and doing a little grocery shopping for me. I had two different people come to cover the 10 or 11 days. Both of them were very good. They had different personalities. One of them was sort of quiet. She asked me what I needed and we communicated that way, but she was not a big talker, which was fine. Once she knew the things that I wanted done, she just went and did them. I liked her. She was a nice lady. It took them a while to find somebody to fill a couple of days that the one gal was not able to do. They did finally find someone, but it was like right down to the wire. It met all my needs. I liked the people that they sent. I felt they were caring people and I felt comfortable with them in my home.
Hippi
I am a past client of this provider
The best part of this organization is they get fill in caregivers almost on the spot. This is because their care givers sign up with this company as independent caregivers. I had caregivers in my home after returning from knee replacement surgery for nearly 4 weeks. I an very disappointed with most of them. One came in for only one hour and clocked out. One was over an hour late. Most were lazy. Sat around most of the time watching their phones and iPad or TV. Most grudgingly did light house keeping and laundry. One nearly ruined my stove. One almost broke my electric recliner. Most complained about doing short errorns for me near my home. I have an ostomy, None of them knew what to do. Thank God I could do it myself. Thank God I was pretty independent or I would have been in a real mess. I had to tell many of them more than once to do something simple like my dishes. I would not trust these caregivers to anyone person who could not care for themselves. I am a resident of Michigan.
Angelino
I am a current client of this provider
We've been using HomeCare.com for Mom. Everything's been great. Any time I need something done I just contact them and they get it done. If I need a different caregiver, they find a replacement pretty fast. Everything's catered to us. We use them four hours a day, four days a week. Most of the caregivers have been great. There's one of them that we did not have a good experience with. He came in for a half an hour and just left. They're here assisting my mom to the bathroom, helping her get cleaned up, cleaning her linens, doing some laundry and housework, like cleaning dishes and stuff, and companionship.
Chuck
I am a current client of this provider
I'm using HomeCare.com. It's fine. They're very good and very responsive to any concerns I have, and they've provided me with a good health care aide, not great necessarily, but good. They also provide light housekeeping, they help me clean myself up, and they take me to my appointment. They get here within a certain time window between 7 and 7:30, and that's when I need them here. A lot of times my communication is directly with the aides. If she can't come on a certain day, the agency would contact me to see whether I need some assistance or need somebody to fill me in on a given day. I think I'm paying more than I probably should because they have a mandatory number of days that I can contract for, and that's probably more than I usually need. To maintain the contract, I have to keep them on a certain number of days.
larry160653
I am a current client of this provider
Caregivers don't show up and you are not told. Calls to their customer assistance line are forwarded to a answering service and it hours to hear from homecare.com,if at all. They then tell you they will try to find a backup caregiver but they provide no guarantee. This is not what their website implies that they have backup availabe.Be aware as the salesperson over sells their service.
Brendon
I am a current client of this provider
The caregiver that we got was great. They have been offering personal care and grooming services, as well as general companionship. They've been here on a schedule of four times a week for 6 hours a day. They were really accommodating with our search, and they have found someone who's been really great and helpful. They seem to be well prepared for interactions with Mom, so it's been great. It's the same caregiver that has been coming in. The pricing is good. I would say it's a pretty good value. They included the cost of additional services, like grooming and personal care, into the cost presented at the beginning of the conversation. They were pretty flexible with helping us find the caregiver that matched our schedule.
Jo
I am a current client of this provider
I'm using HomeCare.com for my husband. We're content. They have very qualified personnel. It's easy billing, and it's easy to contact them. They provide companionship, and they drive him around. I'm getting a good value compared to the market price. They're professional, compassionate, and very nice. The caregiver is here seven hours a day, three days a week. I would recommend them highly.
Harold
I am a current client of this provider
We use HomeCare.com for my father, and it seems to be working out OK. They've been responsive and very timely in processing the bills and sending me the reports that I need for the insurance company. They help my father shave, shower, talk, and stay a little bit more active than just sleeping. My mother seems to like the caregiver.
Vanessa
I am a past client of this provider
The person they sent for part time day care for my father was more than adequate at the time. But, when I needed to change the hours I needed the caregiver in my home they were unable to find anyone in the area.
Steve
I am a current client of this provider
We've been using HomeCare.com. The caregivers are very nice and very prompt. We have no issues whatsoever. Everything is good. They're more than qualified for what they're doing. Both of them were CNAs.
Karen
I am a current client of this provider
We hired HomeCare.com for my parents, and it's been excellent. The lady does everything we ask her to do and then some. She gets along good with my parents. She's a really good lady. We've been using them for seven weeks now, three days a week, six hours a day. She runs errands, she drives them places, does grocery shopping, housecleaning, and cooking. It's a great value.
John
I am a current client of this provider
I hired HomeCare.com for my mother-in-law. The caregiver is a CNA. She does a little housekeeping and gets groceries, and she takes my mother-in-law to a hair salon. So far, so good. They work fine.
Susan
I am a current client of this provider
We got a caregiver match from HomeCare.com for my mom in two days. The caregiver feeds her two full meals a day, and she takes care of the dishes, the bathroom, and she's done laundry for her as well. She just clicked with my mother, and she's amazing. My mother can be extremely difficult, but the caregiver just puts up with it, deals very nicely, and she became her best friend. She's really good. I had a problem with the billing and they had it solved within 12 hours. They were amazing.
Debra
I am a current client of this provider
We're using HomeCare.com for mom. So far, it's been good. The caregivers are very kind, very nice, and very professional. They make sure she takes the medication, they fix her lunch, and whatever odds and ends she wants them to do. Communication with the agency is very good. I've had a really good experience with them. The cost is fair and you can make up your own schedule.
Jody
I am a current client of this provider
We have a girl from HomeCare.com that comes in a few hours three times a week. This caregiver is always willing to do stuff, or to find stuff to keep her busy. She's very nice, personable, and good at showing up when I specifically need her. I had a doctor's appointment yesterday, and she had to come a lot earlier than usual but she was fine with that. She had to stay a little late because I wasn't back on time, and she's very agreeable. She feeds my wife, helps her get a bath or shower, talks to her, and keeps her company. She does a lot of housework, including laundry and dishes. She's good.
Maggie
I am a past client of this provider
The caregivers from HomeCare.com arrived on time, did the work required neatly and nicely, and were courteous. I used them for about two days.
stephen moss
I am a current client of this provider
I have been working with Nicole W. and have had a great experience. She was very fast to get options for us and has been crucial in assisting with getting our insurance setup. She is very fast to return phone calls and emails. Nicole is professional and seems dedicated to making sure my mother gets good care, she has even spent time working with my father to line him out on paperwork. I would highly recommend using Home Care and specifically Nicole W. as she helps to get everything taken care of quickly.
Eric
I am a current client of this provider
We got Homecare.com for Mom. They were able to find somebody for us almost immediately, and the person we have is very good. They let us know everything upfront, and they've done a very good job. They provide 24/7 care and do everything for Mom.
WJ
I am a current client of this provider
Our experience with HomeCare.com was great. When I called, Lisa who answered the phone was able to send someone right away. We were able to sit and interview the person, her name was Nina, and she was well-qualified. She was with us for a month and helped a great deal. My mother-in-law didn't have complaints about her at all. She came in Monday through Friday to provide companionship. The price was within our price-range and the value of management is good because they were able to accommodate whatever we needed. We didn't have any problems with them.
barbara580120
I am a past client of this provider
We've been using Homecare.com since March. Our first caregiver had a great attitude, but did not seem to do anything, and she spent a lot of time on her cellphone. They replaced her with another who turned out to be very good, and we used her until about a week ago. She makes light breakfast and light lunch, helps my spouse in and out of bed, and works as companionship. The service was good, but I had a problem with communication; getting back and forth with somebody is really hard, and that was my biggest issue.
superman.com
I am a past client of this provider
The people that work for Homecare.com in this area were very undependable. They couldn't keep a regular schedule and pretty much come and go as what was ever convenient for them. We had 3 different people in a matter of about 4 weeks. One person just refused to do everything that she needed to do because she felt that the patient could do it on his own. She was like the 2 other ones, and they just didn't add up that we got tired of them. I found somebody local and let them go. One of the agents actually had a vacation during that period of time, and they knew about it 3 or 4 weeks ahead of time. They were going to find a replacement for that week, and they never found a replacement. They never got back to me to say that they couldn't find a replacement, but they just kept saying they were still looking until the week came and went, and we didn't have any healthcare. Half the time, I didn't get a firm response; I just got a text or email.
Provider Response
Thank you for your feedback, as we are always looking for ways to improve. I apologize for the experience you had with our company and Caregivers. I want you to know that we strive to meet the needs of every family we work with, and we are deeply sorry we did not meet your expectations. Our Customer Service Director would appreciate the opportunity to personally speak with you. Would you consider sharing your contact information at which you can be reached? Sincerely, Dominique
HM128406
I am a past client of this provider
The caregiver from Homecare.com is terrible. She started out good, but one day she did not appear the entire day. Then, the next day, she came late. I asked her what happened the previous day, and she said she had things to do. I believe they fired her. Basically, the caregiver cleaned and prepared meals. She helped whenever I needed.
David107035
I am a current client of this provider
We have been using HomeCare.com since last January. My wife is handicapped, and I had surgery so I am unable to do things. They do very minimal housekeeping. They assist my wife in transferring from one place to another. The caregiver was here 24-hours a day for one week, and they bill us weekly. They made sure the services were as we expected. We are satisfied.
Bruce712168
I am a current client of this provider
We are using HomeCare, and they are doing a great job. They assigned a girl who is really attentive to our needs. She is very upbeat. She is only 19 years old. She has a great attitude. She is willing to do anything. When she gets here in the morning, she takes the dishes out of the dishwasher and washes them by hands. She will do whatever it takes to get the job done. She feeds my aunt and whatever my aunt needs, she do the work. We need her 5 days a week, 3 hours a day.
Linda of Lansdale
I am a past client of this provider
This is an excellent agency. The 2 caregivers assigned to my mother were caring and compassionate. They were dependable and my mother was pleased with their help and assistance. Also, I was especially very happy with the agency staff. No matter what time I called during the 7-day week, someone always answered my call and returned my messages within 15 minutes. What a blessing when you have a question that you need answered ASAP. Thank you Home Care for providing such a wonderful service.
Provider Response
Thanks so much for bringing up our customer service. We work very hard to respond as quickly as possible to any questions or issues and we're glad you noticed! Thanks for choosing us and leaving a wonderful testimonial.
Guadalupe M.
I am a current client of this provider
I have had HomeCare.com for 2 months. So far, they're excellent. The 2 main girls have been very good, and my mother-in-law loves them. They're great. They come 4 hours a day -- 2 hours in the morning and 2 hours in the evening. They maintain my mom's hygiene, help her in the bathroom and shower, make sure they take her medications, and make sure she eats. The main office is very good, thorough, and excellent, and they follow up constantly.
Taplady
I am a current client of this provider
Our caregiver has been a godsend for my mother. Not only does she help with her physical needs, she has been a caring companion who makes Mom look forward to seeing her every day.
Provider Response
We're really glad we could find you a great caregiver. It's so important to us that not only is the caregiver qualified, but is also a great fit for your family. Thanks leaving us feedback!
Jdavis11
I interviewed this provider
I worked with a woman over the phone at HomeCare.com. She was very helpful in answering my questions about home care and she figured out what needs my mother had. We had a great interview with a caregiver that HomeCare.com found, but ended up having an out of work family member provide care. We will definitely consider them again if our situation changes.
Services and Amenities of HomeCare.com in Mclean, Virginia
Rates
Overnight Rate: 5 hour shifts and 20 hour per week.minimum

Hourly Rate: 5 hour shifts and 20 hour per week.minimum

Live In Rate: 5 hour shifts and 20 hour per week.minimum
About HomeCare.com in Mclean, Virginia
HomeCare.com is a platform that allows caregivers to work directly for families without going through an agency. It is free for Caregivers to join however each Caregiver must pass a rigorous credentialing process that includes references, a background check and interview. We help to match families with Caregivers that meet their care needs and handle payment processing. HomeCare.com gives families access to quality care for their loved ones when it is needed most.
Help seniors by writing a review

If you have firsthand experience with a community or home care agency, share your review to help others searching for senior living and care.
Request Pricing Information
By clicking "Get Costs", I am providing express written consent to receive calls including automated/pre-recorded calls and automated texts for which I may incur a cost, as well as emails from Caring and its partners. I understand I am not obligated to provide this consent to utilize Caring's service(s). I acknowledge I was able to review the Agreement to be Contacted, Terms of Use, and Privacy Policy. This site is protected by reCAPTCHA and the Google Privacy Policy and Terms of Service apply.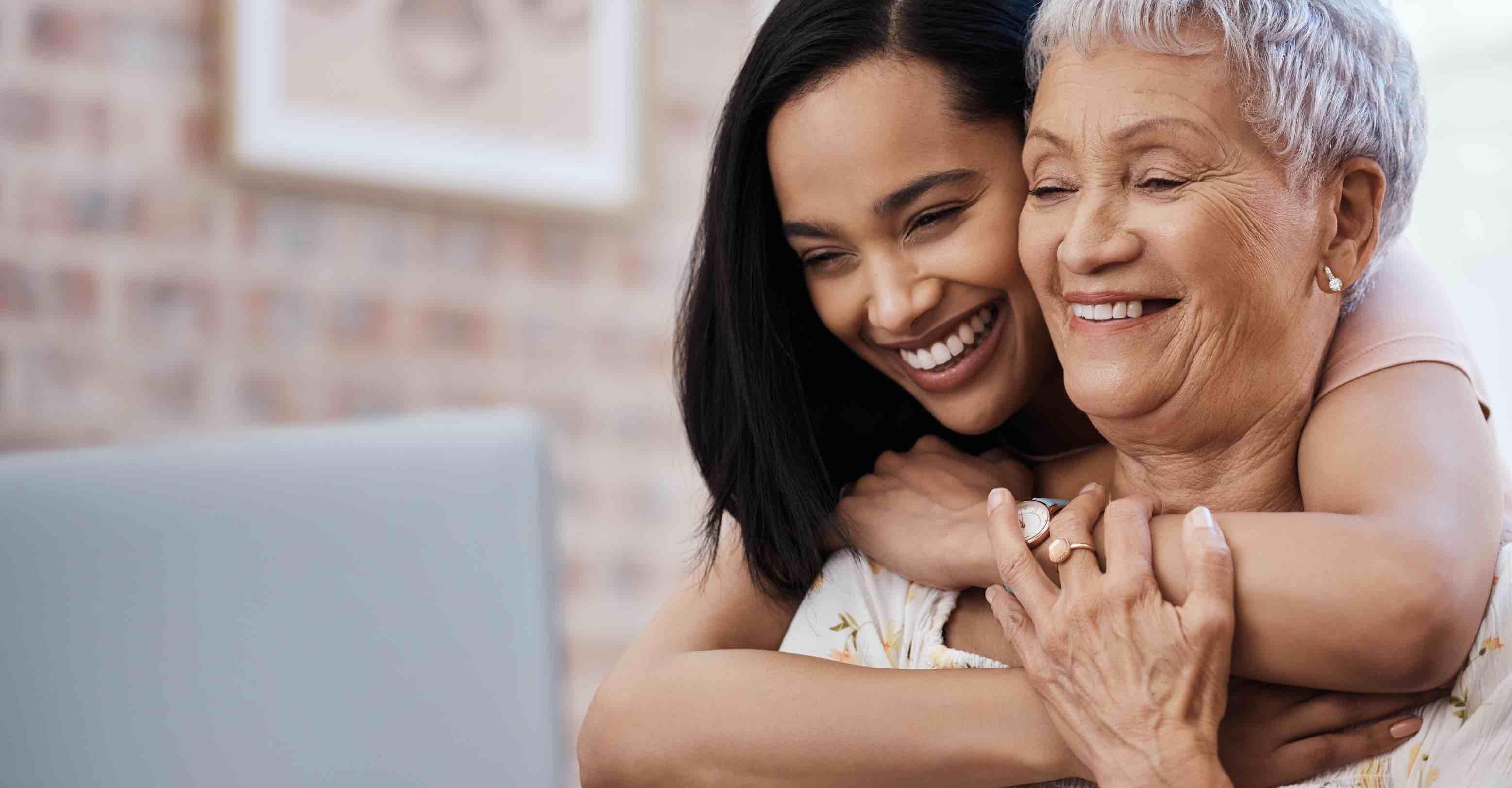 Compare costs, photos & reviews of senior living and care options near you.
Questions?
Call to speak to one of Caring's Family Advisors, or submit a request for more information here.
Didn't find what you were looking for?
Caring's Family Advisors can help answer your questions, schedule tours, and more.