HomeCare Solutions Lubbock, TX
Offers Home Care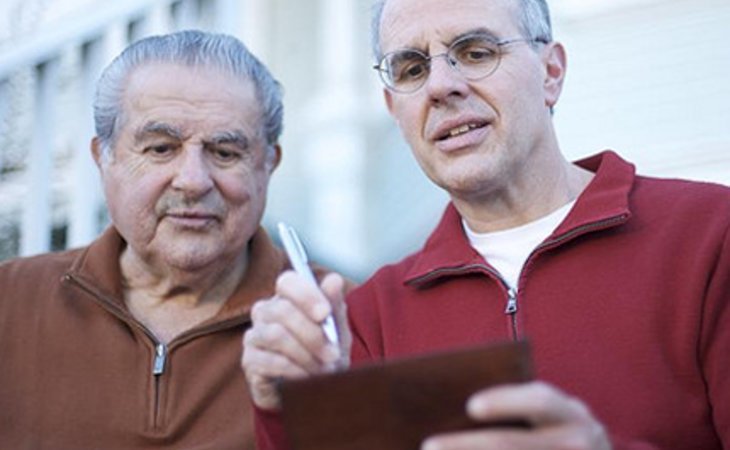 ---
About HomeCare Solutions
Recovering from an accident? Suffering from a chronic condition? Recuperating from an illness? Need help after leaving the hospital? During times like these, you have many problems and few solutions. We are committed to "guard what what has been placed in our care."
HomeCare Solutions is a personal Home Health service that is designed to fit your needs. When home health care is the option you, your family, and your physician choose, call the agency with experts in home care that can provide you with over 100 years of combined home health experience.
At HomeCare Solutions, we've been taking care of patients and their families at home for years with high quality home care services. We know that patients respond more quickly to care when they are in their own homes with their loved ones. With our longstanding reputation of quality home care, we offer a team of caregivers whose primary goal is to help patients achieve a high quality of life while maintaining all the diginity and independence as possible.
At HomeCare Solutions, we believe that each patient and family are unique in their health care and recovery needs. Our job is to identify those needs in a way that promotes independence and allows for maximum level of functioning and return to your normal activities --- in your home, with your family, meeting your expectations.
"Guard what has been placed in your care..." I Timothy 6:20
Skilled Nursing
Registered Nurses and Licensed Vocational Nurses come to your home to begin the healing process. Your caregiver monitors your condition and reports to the physician any unexpected changes in your recovery. Nurses administer medications, take blood, urine or other specimens for laboratory tests, maintain catheters, change dressings, or care for wounds, and instruct you and your caregiver on your dietary regimen, medications, ambulation, post-operative care and personal care after and during illness.
Medical Social Services
Social workers can help solve the problems created by an illness, counsel the patient and family on available community resources and life planning.
Rehabilitative Therapy
Licensed physical therapists, occupational therapists and speech language pathologists, are a part of a multi-disciplinary team that is specialized in helping you regain your strength.
Home Health Aide Services
Certified nurses aides can help with personal care and Activities of Daily Living, such as bathing, grooming, dressing, and minor household cleaning. As your condition changes, this service can adjust to fit your needs at any time while on service.
Homemaker Support
If everyday tasks such as shopping and laundry have become too difficult for you, we can help. We also provide private sitting and companionship for you or your loved one in their time of need.
Mother/Baby
A Registered Nurse will monitor Mother and baby by checking vital signs, fetal heart rate using a Doppler and uterine activity using a Toco monitor if requested by her physician. The RN will also assist the physician to administer medications that control uterine contractions by giving injections or placing the mother on a continuous ambulatory pump. Following delivery of the baby an RN will provide newborn assessments as well as any after delivery care the mother may need. By coordinating care with the physician it is our goal to make the antepartum and postpartum experience as free from complications as possible while allowing mother to remain at home in lieu of a lengthy hospitalization.
Dietitian Support
The dietitian specializes in assessing nutritional needs, developing a plan and educating the patient and their family on ways to improve their health by adopting healthier nutrition and lifestyle habits. The dietitian can also assist in implementation and/or maintenance of tube feedings and intravenous nutrition.
Anodyne Therapy
Anodyne Therapy is indicated for increasing local circulation and reducing pain and has been used safely for over 12 years. Treatment begins with an individual assessment of the patient's functional limitations and a comprehensive therapy program is then designed to help them reach their personal goals. Our program, generally 10--24 therapy sessions, may include some or all of the following.
Anodyne Therapy to reduce pain and increase circulation
Stretching and strengthening exercises
Dynamic and static balance exercises
Massage and other therapeutic modalities for pain
Sensory integrative techniques
Get Costs
---
Senior Care Services near Lubbock County, TX
Senior Care Services near Lubbock, TX
Other Senior Care in Lubbock, TX
More Senior Care near Lubbock, TX