Right at Home The Bronx, NY
3265 Johnson Ave (between 235th St), Bronx, NY 10463
Offers Home Care
Photos of Right at Home The Bronx, NY
Request Pricing
By clicking "Get Costs", I am providing express written consent to receive calls including automated/pre-recorded calls and automated texts for which I may incur a cost, as well as emails from Caring and its partners. I understand I am not obligated to provide this consent to utilize Caring's service(s). I acknowledge I was able to review the Agreement to be Contacted, Terms of Use, and Privacy Policy. This site is protected by reCAPTCHA and the Google Privacy Policy and Terms of Service apply.
Reviews of Right at Home The Bronx, NY in Bronx, New York
2021, 2022, 2023
View More

Anonymous_7632
I am a current client of this provider
They help me with time by letting me do things I could be doing. They also give me peace of mind. I like that they're very responsible and caring. The director is terrific, responsive, and accessible.
Anonymous_7589
I am a current client of this provider
I don't need to worry about the details as long as I know they are coming. It is a necessary service. I like that they are reliable. I feel like they are on top of things.
Catherine S_11
I am a current client of this provider
I don't think the client would be in the shape she is in, without them. The aides that they have sent for the client are very good.
Gabriel F
I am a current client of this provider
My mother can't live without the home care and they do as good of a job as I can expect. I like the lady who runs it. She listens, is always interested in making us happy.
Provider Response
We will provide the care and services you require to help you and your family have the quality of life you deserve. Our caregivers feel the same way. The right care, provided by the right people.
Keith G_2
I am a current client of this provider
It's changed my way of life. I was pretty worried about my mom, but the nurses seem to care. I like that they are convenient.
Naomi S_1
I am a current client of this provider
I like that they are very knowledgeable about what to do and how to do it.
Provider Response
Thank you so much for your review. It's very important for our caregivers to know how much they are appreciated. We will certainly review all concerns when they occur and always provide you and your family the peace of mind you deserve. It's our pleasure providing your mom with the right care.
Thelma A_2
I am a current client of this provider
I like that I am her primary caregiver, and I do not have any help. I like when I can depend on them, it is phenomenal. They are on the ball, and the service makes my life easier.
Brad B_5
I am a current client of this provider
My mom seems very happy when they're around and comfortable. She has dementia, so it's important that they get along. I like that they've been very understanding.
Nina C_2
I am a current client of this provider
They have helped the most by reaching out frequently with information and suggestions. I like that they are thoughtful, caring and responsive.
Provider Response
It is our uttermost responsibility to give the family the peace of mind they deserve at all times.
Dorothy H_20
I am a current client of this provider
They are flexible. They are accommodating. The people that they send are great.
Anonymous_5589
I am a past client of this provider
Right at Home, made it a positive experience, because they were there to keep an eye on her so to speak. So, that she avoided falling. They did that. I liked that Right at Home kept in contact with me.
David L_24
I am a current client of this provider
They have very excellent caregivers that are always available. They are reliable and professional.
Norma C_5
I am a current client of this provider
I couldn't do without them. I can't walk myself. They are always in place when I need someone. They send someone 24 hours a day. They are nice and considerate.
Lorraine E_3
I am a past client of this provider
It relived me of a lot of stuff that I could not do anymore for him. I needed help. They were on time and they ask what they can do for you.
D.J.James
I am a past client of this provider
Right at Home, The Bronx, helped me to look after my husband for two years, 2019-2020. The agency supplied caregivers all that time, at first for 12 hours a day, and then later, as my husband needed more help for 24 hours a day. They looked after him faithfully until the day of his death. The home health aides whom they provided were wonderful. Competent and caring women, they made the life of my husband much easier for him to bear through his long last illness, and they helped me greatly with their kindness, their knowledge , their understanding and their unfailing good humor. They were always on time, and they always stayed as long as they were needed. If one of them was for some reason not able to come, the agency always supplied a suitable substitute in a timely fashion. If I had any problems of any kind, I could always talk to the head of the agency. She made herself readily available, returned calls right away, and organized everything in a friendly and forthcoming way. I had absolutely no problems in my dealings with this agency and I would recommend them highly to anyone looking for help with family members.
Monica C_5
I am a current client of this provider
At first I was giving my granddaughter a hard time because at the time I was more able. I really need the help I'm getting, so I'm very glad I have them. I'm very fortunate. Otherwise, I wouldn't be able to go anywhere. The people they have sent to help me have been very nice. I haven't had any problems.
Monica
I am a current client of this provider
I'm completely satisfied with my PCA. She is prompt, willing to do everything necessary to help me lead a normal life. She helps me carry out the exercises, keep appointments and remember the things I'm supposed to do. My personal hygiene is carried out as I wish.
Dorothy J_3
I am a past client of this provider
They were invaluable and they were wonderful. I like that they are always available and they are very organized.
Anthony R_7
I am a current client of this provider
They help the most in meal preparation. I like that the company is highly reliable and dependable.
Karen
I am a current client of this provider
Very responsive in scheduling caretaker on short notice. Caretaker was very thorough, helpful, friendly, professional. She was alert to my needs. I was sufficiently satisfied that I referred Right at Home to a neighbor.
C. Grippo
I am a past client of this provider
After my mother had a stroke and was ready for discharge from acute rehabilitation, a social worker referred me to Right at Home, Bronx. Up until then, mom had been completely independent. Now she needed 24/7 care, and I suddenly found myself in the role of caregiver -- and since my husband and I both work full time, we needed some support. Although we were at the height of the COVID pandemic, Enrie immediately put me at ease as she helped me set up home care for mom. All of the caregivers were reliable, kind, and attentive, and Enrie was always promptly responsive to our needs. Even after mom was hospitalized a second time for other health issues, Enrie and Georgina personally followed up with me to see how we were doing and offer support. I will be forever grateful for the peace of mind Right at Home offered me and my family during this challenging time.
Jean-Paul V
I am a current client of this provider
My mom tends to like most of the aides and it gives me a little bit of peace of mind. They are just very flexible when I talk to them.
KevinT
I am a current client of this provider
I was an athletic man, in decent shape, ran 2 1/2 miles a day, an avid scuba diver for 20 years. On one of those dive trips I suffered a stroke. The cancer tumor in my throat (that I was unaware of) had been affected by the pressure of my dives and caused it to compress my carotid artery. The stroke gave me neuropathy on my left side, the chemotherapy gave me neuropathy on my right. I recently had a fall, fracturing a bone on my spine, then a week later, I had a hernia operation (when it rains it pours). Needless to say, I was in desperate need of some home care. An online search led me to Right at Home. They were not the first people I contacted, by far they were the nicest. I spoke to Martha at length, and she was wonderful, and she told me the owner would contact me. Next day, I was visited by owner Enrie and she spent much of day with me. Another wonderful person. Kathleen came the next day and somehow survived the madhouse conditions of people coming in and out of the house,she has become my rock, helping around the house, traveling with me to unpleasant medical appointments,always with her smile and warm, supportive disposition. I have had a number of Right at Home aides here and they all have been lovely. There is no question that Right at Home is absolutely the best ! Thank you.
Lillian
I am a past client of this provider
Joy Ann, caregiver from Right at Home Bronx, made my recovery process so easy with all the assistance she gave me. The office staff is always willing to go the extra mile to make my life easier. Will always use their services.
Mrs. Schram
I am a past client of this provider
Enrie M., the owner of RAH/Bronx, is a 24/7 professional! She consistently goes above and beyond what is expected to ensure that clients and their families are completely comfortable with her care providers, and that care providers are fully informed about their clients' important, care-related issues. Every care provider is friendly, competent, honest, reliable and attentive to clients and families. I have and will continue to call Enrie/RAH whenever my mother's needs so dictate. I whole-heartedly recommend Right At Home/Bronx for your loved one's home care!
tobiwan
I am a current client of this provider
My aunt was in need of home-care and because I live 1,500 miles away I was very nervous about finding someone I could trust and that my aunt would like, because at 90 she is pretty stubborn. Well, I have to say that we could not have found a more perfect fit with Enrie and Right At Home-Bronx! Enrie is caring and professional. She takes the time to match care giver & client and she has a keen sense about it. The home care provider we have now is amazing Lorena C. has been a true miracle worker. She has managed my aunt to get out of the house, has helped with so many little details, she texts me with updates and even brought my aunt a beautiful handmade birthday card. Enrie and Lorena have given me the peace of mind I needed to feel assured that my aunt is in good hands..
Melinda Molin
I am a current client of this provider
Enrie and Georgina were incredibly responsive to the needs of our family. With all adult children living far away from our 90 year old father, determined to stay at home and exercise his autonomy, Right at Home provided excellent service and understanding. His caregivers became his friends but safety was always paramount.
Geena Perez
I am a current client of this provider
They are reliable and extremely effective. They're on time and friendly. Able to meet family according to schedule and is compassionate and knowledgeable. They're very pleasant to work with.
Miriam Schwartz
I am a past client of this provider
Enrie was very pleasant and she helped me a great deal. She gave me very nice people to work with me – also she worked around my schedule.
Frederica1
I am a past client of this provider
Right at Home provided excellent and professional care for me. Home aides were efficient, knowledgeable, and frequently anticipated my needs. Their assistance helped me on the road to recovery after surgery. Enrie -- the director of RAH -- was superb!
Elaine26
I am a current client of this provider
You provided me with the answers I needed and were there to take care of all my needs. Thank you. The caregivers are very caring, and the owner -- Enrie -- is always willing to find a solution.
Robin16
I am a current client of this provider
Right at Home is absolutely a wonderful organzation. Because of the care given, my family member could remain at home with dignity. The care givers and the coordinator went above and beyond. My family member had all her needs met with love. I would recommend Right at Home to anyone in need of home care.
Laurie11
I am a current client of this provider
Enrie--you have been responsive to me and caring, attentive and devoted to my father. I couldn't ask for more. Thank you for everything!
Joseph9
I am a current client of this provider
Right At Home Bronx was caring from the moment my neice made the first phone call to their office. The caregivers are personable and do their jobs well. They go above and beyond. The office staff is always there to listen to my needs and accomodate what I want. I am happy and satisfied with everything about Right At Home Bronx and would highly recommend them.
Joanna3
I am a past client of this provider
The nurse came early to the doctor's office and escorted me home. She was pleasant, efficient and kind.
gilr
My experience with Right at Home, The Bronx Office was very good. This office has experienced and professional caregivers, that always perform their assignments in a very professional and courteous manner. The right at home office in the bronx has a wonderful and very profficient staff. I highly recommend their home care services.
About Right at Home The Bronx, NY in Bronx, New York
Right at Home in The Bronx provides personalized in-home care and support for seniors and adults with disabilities. Our caregivers are trained to help with everyday tasks that have become challenging. This may include meal preparation, laundry, light housekeeping, medication reminders, transportation and other tasks. Whether you are looking for a few hours a week or immediate, 24-hour support, we are here to help. Call us today to learn more about the services we can provide you or a loved one.
Custom Care Plan
We know everyone's needs are different, so we create custom, client-centered care plans based on our unique five-step approach to care. We take time to get to know you by discussing your health history, physical and cognitive abilities, daily routines, and personal lifestyle and preferences. This conversation is important to us because we want to help you determine the level and types of care you need and match you with the best caregiver to help you continue to live successfully at home, or wherever you call home.
Caregiver Training and Care Supervision
When you choose Right at Home, you can rest assured that our caregivers will deliver the care you or your loved one needs. Every caregiver goes through an extensive interview process, including background checks. We provide initial caregiver training through our Right at Home University before they can provide care, and we provide ongoing training to support best care practices. All of our caregivers are employed by Right at Home and are bonded and insured.
Help seniors by writing a review

If you have firsthand experience with a community or home care agency, share your review to help others searching for senior living and care.
Request Pricing Information
By clicking "Get Costs", I am providing express written consent to receive calls including automated/pre-recorded calls and automated texts for which I may incur a cost, as well as emails from Caring and its partners. I understand I am not obligated to provide this consent to utilize Caring's service(s). I acknowledge I was able to review the Agreement to be Contacted, Terms of Use, and Privacy Policy. This site is protected by reCAPTCHA and the Google Privacy Policy and Terms of Service apply.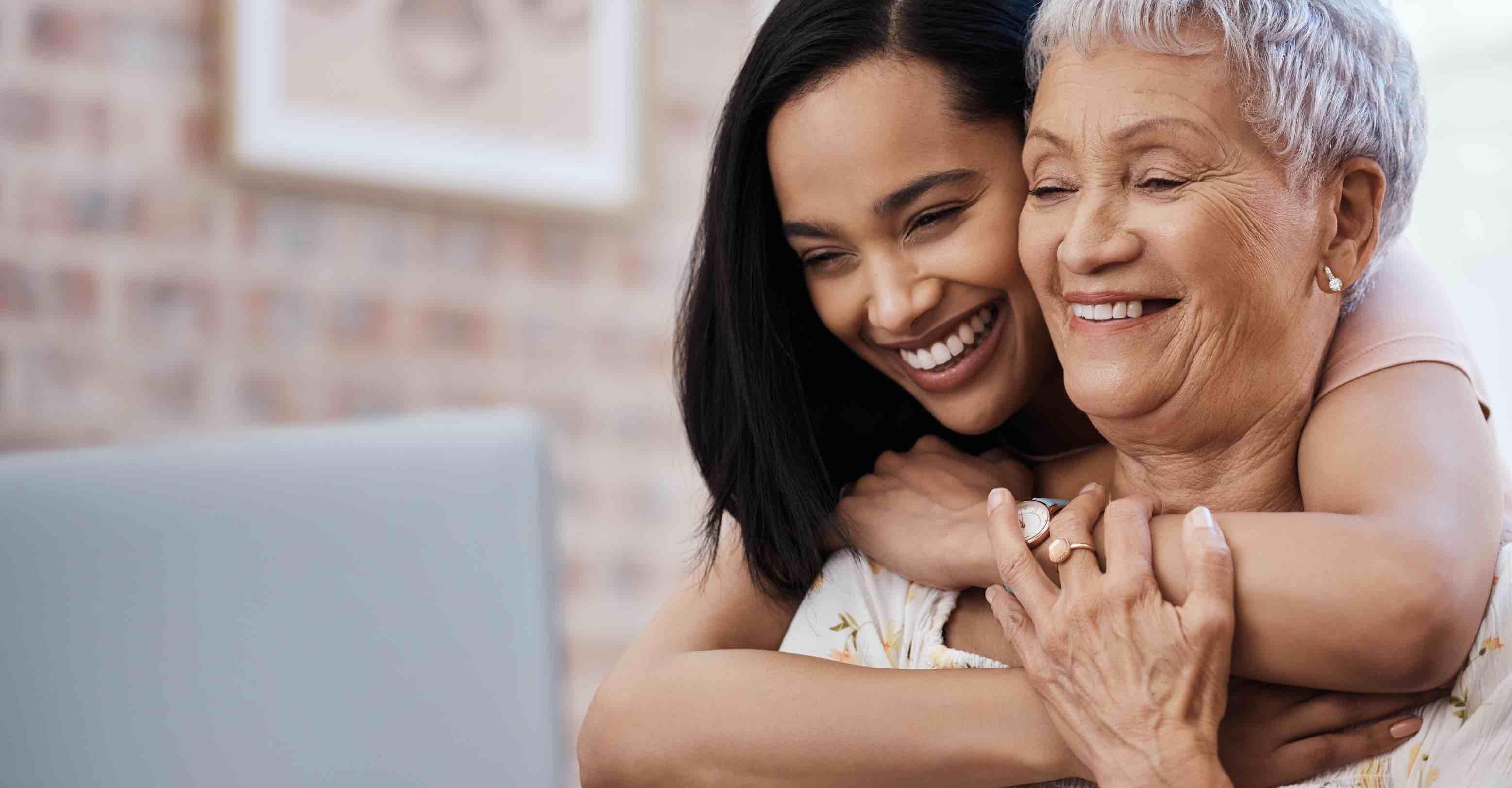 Compare costs, photos & reviews of senior living and care options near you.
Questions?
Call to speak to one of Caring's Family Advisors, or submit a request for more information here.
Didn't find what you were looking for?
Caring's Family Advisors can help answer your questions, schedule tours, and more.