Family Caregiving in 2017: A Full-Time Unpaid Job for Many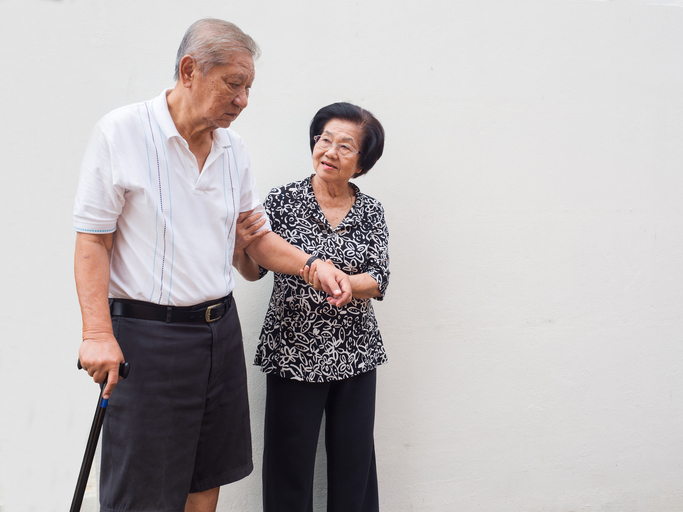 More than four in 10 family caregivers spend $5,000 or more annually on caregiving, according to a new Caring.com survey of 2,767 family caregivers. Close to half rely on family funds to cover costs. And with nearly 40% of respondents also spending more than 30 hours per week on caregiving, caring for a loved one has become a full-time unpaid job for many.
"Quite often caregivers find themselves dipping into their own pockets to pay for caregiving expenses," said Tim Sullivan, Vice President at Caring.com. "Without a plan in place, savings can be depleted and retirement delayed. It's so important to make the time to speak with your loved ones about finances, eldercare and planning for the future," Sullivan added.
Read on to see our main findings from this year's survey and see the infographic at the end of the page.
---
---
Caregivers Face High Out-of-Pocket Expenses
44% of respondents spend at least $5,000 annually to care for their loved ones, with 25% spending $10,000 and more.
Caregivers for those with diagnosed dementia are more likely to spend a whopping $50,000 or more annually. 10% report spending this amount compared to just 3% of caregivers for those without diagnosed dementia.
Although there are a number of government programs that offer financial payment to family caregivers, the vast majority of all caregivers -- 90% -- do not receive compensation for their caregiving work. Medicare is the most-used source of financial assistance to cover care costs, but close to half of caregivers (48%) also report dipping into family funds to pay for care.
"Programs like Medicaid Cash and Counseling and Veterans Directed Care can offer great benefits to family caregivers. We need to make them much more accessible and increase caregiver awareness of these programs," says Sullivan.
For caregivers living with their loved one, 32% feel that their finances do not allow for any other arrangement.
Nearly All are Worried about Affordable Health Care
With so much debate over health care reform in recent months, we asked caregivers how they felt about the future of affordable health care. 90% say they are concerned about having affordable health care in the future.
The most common expenses that caregivers pay for are food and clothing, transportation/travelling for care, medication, and legal services.
Caregiving is a Full-Time Job for Many
Nearly four in 10 respondents (38%) spend more than 30 hours per week on caregiving, making it comparable to a full-time job.
Many caregivers are juggling employment with caregiving, with more than a third (33%) working full-time or part-time. Of these working caregivers, 68% said their caregiving had a strong or some negative impact on their work. And a huge number of caregivers -- 79% -- have had to miss work in the past year because of caregiving. 13% of all caregivers said they had to leave their job due to caregiving duties.
"This data highlights the need for better paid family leave policies at the national level. The Family Medical Leave Act is a good start, but family caregivers often lose out on pay during the times when they have the greatest financial need," notes Sullivan.
How to Help Caregivers in Your Midst
More than half (58%) of caregivers live with the person they're caring for. 54% have lived together longer than three years.
The most common caregiving activities are shopping, attending appointments, managing finances or paying bills, providing transportation, and communicating with friends and family about their loved one's condition.

With so much on their plate, the one task that caregivers most want help with is regular companionship for their loved one.

| Task | Caregivers Who Need Help | Loved Ones Willing to Accept Help | | Regular Companionship | 47% | 39% | | Light Housework | 32% | 41% | | Bathing or Personal Hygiene | 31% | 31% | | Providing Transportation | 27% | 34% | | Running Errands | 24% | 30% | | Preparing Meals | 23% | 37% | | Attending Medical Appointments | 22% | 22% | | Shopping for Food and Personal Care Items | 20% | 28% | | Administering and/or Tracking Medication | 15% | 25% | | Assisting with Physical Therapy or Exercises | 15% | 29% | | Using the Toilet | 15% | 19% | | Dressing | 14% | 25% | | None of the Above | 22% | 23% |
About Caring's Family Caregiver Journey Survey
Caring's mission is to help the helpers. We equip family caregivers with free resources to make better decisions, save time and money, and feel less alone -- and less stressed -- as they face the many challenges of caregiving. These resources include articles by caregiving experts, support groups, practical newsletters, local directories of senior care services, and more.
Our yearly Family Caregiver Journey survey measures how family caregivers of older adults living in the U.S. hold up financially as they care for elder loved ones. From August 29 – September 17, 2017, Pretell Market Research conducted an online survey among Caring.com users, and received responses from 2,767 family caregivers. No incentive was offered.
Help us spread the word about family caregivers' needs. Use the following embed code to share this infographic that summarizes our survey findings:
<a href="https://www.caring.com/research_stories/caregiving-in-2017" target="_blank"><img src="https://d35dnuw4rnaeot.cloudfront.net/caregiver_journey_2017_infographic.jpg" alt="Caring.com 2017 Caregiver Journey"></a>