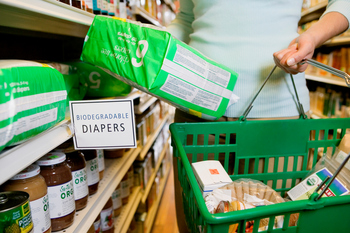 All Rights Reserved
Whether you're a senior yourself or are caring for an elderly loved one, incontinence can be one of the most difficult health issues to deal with. Choosing the best adult diapers and incontinence products isn't just a matter of picking what you can afford in terms of quality; you'll want to find products that are b potential, style, eco-friendliness, comfort, availability, and a host of other factors and features.
To help you in your search, we've compiled a list of the top brands, drawing on input from dozens of Caring.com family caregivers.
This list should be treated as a starter kit for finding the best incontinence products for your needs, preferences and budget. The differences between these top-end brands end up pretty slim, which means your favorite will likely come down to minor details of convenience, fit, feature set, or local availability. Try different kinds, make judicious use of free samples from the brands offering them, and wait until you find the perfect product before you start ordering in bulk.
1. Caring.com Caregivers' Top Pick: Depends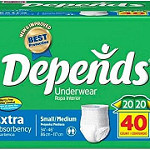 Advantages
It's not a coincidence that 'Depends' has in many cases become synonymous with adult diapers. Depends offers more options than nearly any competing brand and widely available both online and in stores. Those factors may be why this was by far the top-rated adult diaper brand among Caring.com caregivers.
It was the top-rated adult diaper brand by far among Caring.com caregivers, and most said they would recommend Depends to others. The brand's incontinence products scored high marks for comfort and fit, odor reduction and absorption
Good to Know
Lots of options means a wide variance in quality and price. Depend offers free samples, which can be especially valuable in making your decision.
What Caring.com Caregivers Had to Say
Most who've used this brand said they would recommend it to others
"Easy to use and they don't seem too uncomfortable for Mom"
"Work effectively"
"Out of all brands, my loved one likes the fit and function best."
To order: Depend.com
2. Tena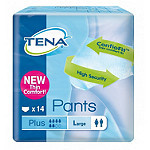 Advantages
When discussing the best adult diapers, Tena usually comes up as the first alternative to Depend. As with Depend, there are many options—but with the added benefit of socially responsible and eco-friendly corporate principles.
Good to Know
While Tena products tend to be less expensive than their Depend counterparts, they're still on the higher end of pricing for adult diapers.
What Caring.com Caregivers Had to Say
This brand was the second highest-rated among Caring.com caregivers
Tena scored high marks for odor reduction among Caring.com caregivers whose loved one had used the brand
To order: Tena.us
3. Tranquility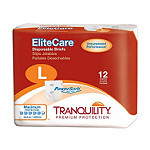 Advantages
Another solid entry that offers a wide variety of incontinence products, Tranquility adult diapers get praise for effective absorption and capacity that holds up under real-world scenarios.
Good to Know
Quality for Tranquility products dip on some of their lower-end lines, with frequent complaints about tape adherence and absorbency.
What Caring.com Caregivers Had to Say
Caring.com caregivers gave this brand high marks for odor reduction, absorption, comfort and fit
"Easy-to-tear sides to remove."
To order: TranquilityProducts.com
4. Abena Abri-Form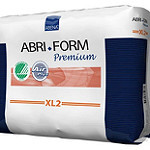 Advantages
Notable for cost efficiency when ordered in bulk, the highly breathable and soft design of their premium lines and a strong focus on environmentally friendly design.
Good to Know
Not as widely available in stores as Depend or Tena products.
To order: Amazon
5. Attends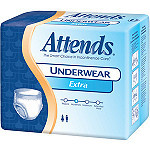 Advantages
A great budget product that doesn't cut corners where it really counts, offering superior absorbency and durability. Attends are designed with breathable fabric and soft inner material to help protect wearers' skin.
Good to Know
Utilitarian design and fewer product lines to choose from.
To order: Attends.com
6. Prevail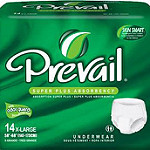 Advantages
Produced by a family-owned company focused wholly on incontinence products, Prevail shows excellent results in performance tests even when compared to premium products, despite being priced on the lower end of the scale.
Good to Know
Prevail focuses on a limited number of product lines, meaning fewer options.
What Caring.com Caregivers Had to Say
Caregivers whose loved ones use Prevail said they would recommend the brand to others
To order: Prevail.com
7. Wellness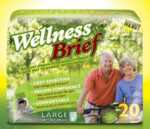 Advantages
Wellness Briefs focus on doing one thing very, very well: absorbency. Crafted with a NASA-inspired proprietary technology that in 2013 won the Med-Trade Innovative Product of the Year Award, these may be the standout best adult diapers for preventing diaper rash and enjoying dry comfort.
Good to Know
Wellness Briefs are very pricey, but many users find their improved absorbency keeps day-to-day costs similar to other products.
To order: WellnessBriefs.com
8. DryCare ConfiDry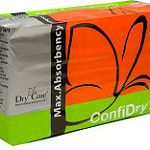 Advantages
Designed to be discrete, affordable, and comfortable, these no-frills adult diapers can keep seniors comfortable on a budget.
Good to Know
A smaller product line and can be tough to find outside of the manufacturer's website.
To order: Dry247.com