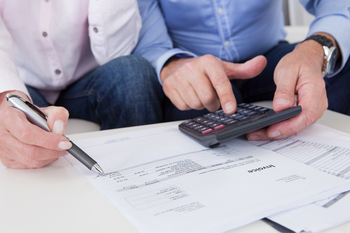 All Rights Reserved
Moving into an assisted living community could mean additional tax deductions for you and your family. To make the most of this opportunity, it's best to keep thorough records of medical visits as well as receipts from all purchases related to your condition.
"The tax code offers several potential tax benefits to individuals in assisted living centers. First, a taxpayer may deduct assisted living expenses if a doctor or nurse certified that he or she is chronically ill and the expenses exceed a threshold amount," explains tax expert Travis Greaves, founder of tax planning and litigation firm Greaves Wu LLP and adjunct faculty at Georgetown University Law Center in Washington DC.
Medical expenses must be greater than 10 percent of your income, explains Greaves. "A person is deemed chronically ill if the person cannot perform at least two activities of daily living or the person requires supervision due to a cognitive impairment," he says.
You can deduct any expense you paid for in the tax year, or an amended return for expenses in previous years. You'll need to fill out a Schedule A. The Internal Revenue Service (IRS) Publication 502 provides extensive information about medical deductions, but we've summarized the key details below.
Here's how to figure out where you stand:
1. Seek professional advice.
Tax codes can change from year to year, so it's important to talk to someone who's up to date on the requirements for medical deductions and other situations factors that might qualify you for a deduction. Bear in mind that people can become tax preparers with minimal training, so you may want to look for a CPA with tax preparation experience or a tax preparer who's an Enrolled Agent with the IRS.
Enrolled Agents must pass a test, meet ethical standards and earn required continuing education credits. "You want to find somebody that is going to be honest with you," advises tax accountant Craig Smalley, founder and CEO of CWSEAPA, PLLC, and Tax Crisis Center, LLC, in Orlando, Florida. Ask friends and family for referrals as you look for the best advisor. Part of the cost of tax preparation is also tax-deductible.
2. Find out if you need to file.
"With just social security you do not have to file a return. If you get money from an IRA or a pension, then you'd have to file a tax return," explains Smalley.
3. Calculate income from your work, services, or sales.
Smalley says many assisted living residents continue activities that can generate a small profit. For example, you might be selling items you have created, such as art, knitting, container-grown herbs or wood- or leather-work, or you might be providing services such as writing, consulting or accounting.
"If you make more than $400 doing some side project, you do have to file a tax return regardless of the limits," he says. However, you also may be able to deduct some of the expenses of your business, such as promotional materials, supplies, association memberships and other related costs. Small business expenses are deducted through a Schedule C.
4. Clarify whether you're a loved one's dependent, for tax purposes.
"A family member of the person in assisted living may qualify for the dependency exemption," says Greaves. "The family member in assisted living must be a U.S. person that did not file a joint income tax return for the tax year. Moreover, he or she must have had less than $4,050 of gross income and received and at least half of the financial support, or at least 10 percent of the support pursuant to a multiple support agreement, from the person claiming the dependency exemption."
Greaves points out that in many cases, more than one caregiver may be helping to support an older adult, so family members must negotiate who can take the dependency exemption each year and how to structure a multiple support agreement. A tax professional can help with this decision.
5. Get certified as chronically ill by a physician.
The reason for your move to an assisted living facility can affect how much of the costs of living there you can deduct. According to IRS Pub 502, you can deduct the full cost of assisted living, including meals and housing, if the sole reason you moved there is for medical care. If you moved there for other reasons, thought, you may still be able to deduct the medical portion of your care. Your physician will certify you as chronically ill, for the purposes of long-term care, if you:
Have not been able to perform at least two activities of daily living (ADLs) for the past 90 days. ADLs include basic self-care such as bathing, dressing, eating, using the toilet and transferring yourself from bed to chair, or back.
Cognitive impairment is making it unsafe and unhealthy for you to live in the community.
6. Calculate what percent of your AGI are medical expenses.
Medical expenses must exceed 10 percent of your adjusted gross income (AGI) or 7.5 percent of AGI if you were born before January 2, 1952. Medical expenses that qualify include:
Acupuncture
Ambulance services
Artificial limbs or teeth
Assistive devices such as crutches, walkers, or wheelchairs
Bandages
Body scans
Braille materials for the visually impaired
Breast reconstruction and a prosthetic breast/s after mastectomy
Dental health care
Diagnostic devices you might use on your own, such as test strips and a glucose monitor
Diapers or diaper services, if they are medically necessary
Eyeglasses or contacts
Hearing aids and maintenance
Improvements to a car or residence to make it easier for you to drive or get around
Insurance premiums, including Medicare B and D
Medical conferences related to your condition
Medications
Operations, as long as they are not elective cosmetic surgery
Oxygen
Physical exams
Some faith-based medical practitioners, such as Christian Science practitioners
Some part of qualified long term care insurance premiums
Telephones or televisions adapted for vision or hearing impairment
The cost of a service animal and its care
Transportation to and from medical care
Transportation to and from substance abuse or alcoholism treatment programs, such as a 12-step program
Vision exams and surgery
Weight loss programs and certain types of prescribed weight loss diets, if they are medically necessary
Wigs
7. Get help from volunteer tax prep programs
Smalley point out that there are two IRS programs that provide free, volunteer tax preparation assistance in communities throughout the country. You can get free tax assistance from the Volunteer Income Tax Assistance (VITA) program, which offers free tax preparation assistance to people who make less than $54,000, who have disabilities, or who have limited English. You can also get assistance from Tax Counseling for the Elderly (TCE), a program coordinated in many communities with the AARP to provide tax preparation assistance to people 60 and older.
Call 1-800-906-9887 to find a VITA location near you or call 1-888-227-7669 to find a TCE program nearby.
"It's often advisable to talk with a tax attorney or licensed accountant about potential tax implications associated with caring for the elderly. Not only are there potential tax incentives and benefits, but there are also many tax planning considerations, including drafting wills, trusts and powers of attorney," Greaves says.