The Cottages At Chandler Creek
2401 North A.W. Grimes Boulevard, Round Rock, TX 78665
Offers Memory Care
Photos of The Cottages At Chandler Creek
Request Pricing
By clicking "Get Costs", I am providing express written consent to receive calls including automated/pre-recorded calls and automated texts for which I may incur a cost, as well as emails from Caring and its partners. I understand I am not obligated to provide this consent to utilize Caring's service(s). I acknowledge I was able to review the Agreement to be Contacted, Terms of Use, and Privacy Policy. This site is protected by reCAPTCHA and the Google Privacy Policy and Terms of Service apply.
Reviews of The Cottages At Chandler Creek in Round Rock, Texas
4.8

5.0

4.0

4.5

5.0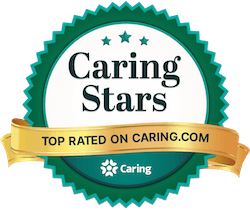 Brenda
I am a friend or relative of a current/past resident
My father is now at The Cottages At Chandler Creek. We chose it because it was mainly memory care, and they had a lot of RNs that were on staff that work there. My father needs help with everything and that seemed to be the most suited for him, especially with the memory care. The place itself is nice, very clean, very bright, and open. We like it, and it is very nice. The staff are all good. I sat with my father while he ate. He likes certain things, and they accommodate him. For my whole life, he eats peanut butter and banana sandwich for lunch, so they make that for him. He doesn't have to eat what they serve, and they'll make him what he wants, so I do like that about it. The food is very bland as expected, and he likes bland food, but he's very routine and that's what he wants for lunch, so they do that for him. They have activities, too. My father had a stroke, and he is getting physical therapy there and doing exercise classes. He's already improving. It is very expensive, but it is full-time care. They're not that much more than places that hardly give you any assistance at all.
Lee
I am a friend or relative of a current/past resident
We chose The Cottages at Chandler Creek for mom because they were superior on all counts. All the other places looked very institutional for their memory care. They might have been nice for people who are not in memory care, but when you saw the memory care facilities, they were very institutional. The Cottages is only memory care, and it is very nice. The staff is nice and kind. The food is great. Her room is great. The general accommodations are great. They have a beautiful garden. All the way around, it is ten stars.
Provider Response
Thank you, Lee, for your kind review. We go above and beyond to help our residents and their families feel at home at The Cottages. As you mentioned, memory care is all we do, and we put our heart and soul into The Cottages! Welcome to The Cottages family!
Brenda
I toured The Cottages at Chandler Creek. The staff was very friendly and very engaged with everyone. There were people of different care levels that were out and they were mingling. They have two buildings, one is for acute care, and one is for early onset dementia. But people who are more independent are in one large building that's called a cottage. And then the acute care is in another that's a locked facility so people can't wander because they have dementia. They have like four little dining areas, four little kitchens, and four little living rooms, and there are also bigger areas. It feels like you're at a home. They have several large areas, but then they also have pods of rooms. Staff members are dedicated to each group of rooms so they get a lot of personal care. I definitely felt that that was the safest. Mom would get everything she needed there. And it was an all-inclusive place, so you know what the cost is going to be.
Provider Response
Brenda, We are so glad you liked our community. We would be honored to care for your mom!
Quang
I am a friend or relative of a current/past resident
My step-dad has already moved into Cottages at Chandler Creek. Longevity-wise, their staff has been working there for an average of five to 10 years. So that was very important. Also, the interaction the staff had with everyone there was much more positive than in other places. It also feels more like a home versus a cookie-cutter place. Mary Jane, the owner or operations manager there, she's amazing. She's awesome. They started him off on very soft foods so everything was ground and blended. I didn't think he was going to make it in the next two months, but he's significantly improved so much that he's here at the house with me right now. We picked him up this morning, and we're all just hanging out. They have like a great room that's pretty massive with some tables, and they do board games and activities. Like they hit some balloons to keep them occupied and they keep them out of the rooms as much as possible and in a group setting. They have a fenced-in porch area, patios, all designed with circular motions.
Provider Response
We are thrilled that your dad is happy at The Cottages. It is our honor to be able to care for him. We love what we do, and I am so glad that it shows in our interactions with our staff and residents. We consider you family!
Bruce
I am a friend or relative of a current/past resident
My wife is at The Cottages At Chandler Creek. It's very good and very favorable. There are two things that I like about the community. The most telling point was the residents can stay 'til finish, that'll be their last home. That was the biggest reason. The second reason why I like it is the people. They show a list of activities, and they keep them out of their rooms. I would describe her room as roomy and sunny. They have medical, they have a hairdresser, you can bring your hairdresser in and physical therapy or they'll bring a therapist in. The courtyard is enclosed, it's sunny, and it's very nice. The parking area is adequate.
Provider Response
Thank you Bruce for your kind words about The Cottages and our staff. We are so honored that you have trusted us to care for your wife.
Yvette
Cottages was more memory care and not what I was looking for. It was nice. The lady helping me was very informative and amazing. It was a lock-down but very nice facility. They were interacting with the residents, and I didn't notice them sitting in the hall.
DonnaXVUSD
The Cottages is wonderful. That's where my mother-in-law is in right now. They're very smart, kind, attentive, and helpful. I would highly recommend them. The food is great. They keep her really clean and come in several times to check on her. They seem to care about the people.
VisitorSHGHL
We liked the atmosphere of The Cottages. The rooms were more like homes with windows that looked down over trees and a park area. They had games and activities for the seniors and provided snacks and food. The staff seemed very attentive, and we were pleased with them.
Mary64831850
I am a friend or relative of a resident
We chose The Cottages at Chandler Creek because they had an immediate availability, and that was at the top of my son's and my list. The staff and the activities that they have are marvelous. My husband has Alzheimer's, and any direction he turns, if there is a staff member, he gets a hug and a hello. Everyone is always well groomed. He showers and shaves everyday. He has been there over a month. The director is wonderful, and what they offer, they give.
Caring107156550
As far as being clean, The Cottages is a clean place. We went to see a room, and it is really nice. Out of all places I've seen, they have the nicest rooms. The place is well maintained.
Gregg Whitenton
I am a friend or relative of a resident
Excellent attention to detail. They listen to my mom and go above and beyond to keep everyone happy. Lots of outside time, entertainment, and activities. They juggle a lot and make it look easy. Out of all the places we shopped, I knew this was the one as soon as we stepped inside.
Amanda14
I am a friend or relative of a resident
The staff at The Cottages is extremely caring and sweet. The ladies seem to genuinely care about the residents. On the rare occasion that an incident arises, it is promptly addressed and corrected. Overall, it is a great facility and environment.
Barbara102357650
I am a friend or relative of a resident
The Cottages is the nicest one I saw in all of Round Rock. My husband is in a memory unit, and they're individual homes that are for about 32 people. The staff is very nice people. It's a large room. One time I was out there, he was playing bingo. Another time, somebody was playing the piano and he was sitting there listening to that. They had a game for each of them who were out there. He seemed to be doing stuff all the time. I like the way they are arranged. They have pretty grounds, and the furniture is pretty. It's a very nice and clean place.
Anonymous102331250
I am a friend or relative of a resident
My husband is in The Cottages at Chandler Creek for 3 months now, and it is a very nice place. The facility is new. The staff is very nice, and they are doing a really good job taking care of him. My only objection is that they are too expensive.
Kristi2
I am a friend or relative of a resident
We've been very happy at The Cottages. All the staff is very nice. It's a different atmosphere because it is only 12 units. It is a smaller atmosphere which is what my dad needed. It's a different type of facility. He's been there for four days, and we've been pleased so far. It's very nice, and they seem to be very good with the patients. From what I saw, the food looked good. It looks like they were getting enough. They keep snacks for the patients. It's like a family oriented type of facility.
Caring84357350
The Cottages were nice, clean, bright, airy, and up to date. People seemed happy there. Everyone was friendly. It seemed like they knew what they were doing. It was a Sunday afternoon when we were there, and there was some kind of game going on in the activity room. However, the rooms were not the best.
Caring81811350
I am a friend or relative of a resident
My mother lived at The Cottages Chandler Creek for a while. We did a respite stay there. The staff was wonderful. My parents were in California. They flew a nurse out to California so that when we flew back, we wouldn't be doing it alone. They were just amazing. My mother recovered and came home to my dad because of their great care and nutrition, just knowing what to do for her. The rooms were fine. It's memory care, so it's smaller. But the furnishings are beautiful and very well-made for older people. They're very comfortable with what they grew up with, what they had at home, and this is very homey. I could live there. The food is very good quality for people with that need, and it was flavorful and interesting. There was Bible study, games, balloon games, movies, and bingo. They were always doing nails and hair. The gentlemen had a social group of their own, so they could have some gentleman time. A lot of community room things to keep them together and give them something to do. I like the people. The staff was amazing.
My Mama's daughter
I am a friend or relative of a resident
This is the most lovng, caring, giving facility that I have experiened. My mother is currently in their care and she is CONTENT....that is absolutely huge, to me. She says the food is good, the staff are great, and she doesn't feel afraid for her safety or her belongs. (She was hit by someone and had ALL of her new clothing (including clothes, socks, and night clothing stolen -, as well as her new bedspread stolen at her previous facility). At another facility she lost 15 pounds in one month - which the doctor said was "negligence on the facility's part), and the facility before that, she had a stroke and they waited 5 hours to tell me. And then once I got there, they hadn't even called EMS. They were waiting for me to get there! The Cottages have brought a tremendous sense of ease to me. The Administrator even called to tell me that because my Mom had not gotten her done on Monday, they were going to take her to get it done on Wednesday. LITTLE THINGS MEAN A LOT!! MY MOTHER IS WELL CARED FOR---- the Cottages is a "family home" environment and not an institutionalized setting".
Marquita
We found The Cottages at Chandler Creek all excellent. The place is just pristine clean. The staff is so loving and wonderful. We went to their Valentine's party recently and it was just so much fun. They had people with live music that sang to them; older things, older songs, the stuff that they can sing along with. They have a support program there that I go to on the last Monday of the month and my husband goes into the facility with the other people while I'm there. Everything about it is great. My son and I found it on our own. We went out and looked at different things and we picked this out by ourselves. We didn't have any help from anybody. They have a worship service, crafts, exercise, community meals, a party every Friday to welcome newcomers, and a little counsel thing. I like the staff here best, especially the director who's a lovely person. They're just really helpful and everything.
caring7241
I am a friend or relative of a resident
My mother is being well taken care of. They've always been really open. When I talk to them they're very open to anything I ask and talk to them about it, so they've always been very helpful. The people there seemed to be very responsive to mom's needs. We go in two or three times a week, and so far everything's pretty hunky dory.
sez1
I am a friend or relative of a resident
The Cottages at Chandler Creek epitomizes what Alzheimer's/Dementia care in a skilled nursing environment should be. The care my Father received was caring, professional, and personalized. In his brief stay, the Facility and staff provided the necessary and appreciated transitions required by his condition. The kindness extended to our entire family. As a physician, as wells as a son, the excellent care truly stands out.
Candice9
We visited assisted living options for my mother throughout the Austin area and this, I must say, is the best! The staff was warm and inviting and the home is just beautiful.
Services and Amenities of The Cottages At Chandler Creek in Round Rock, Texas
Room and housing options
Companion Suites: We offer companion suites

Housing Extra: Shared living. We offer semi-private and private rooms and apartments
About The Cottages At Chandler Creek in Round Rock, Texas
The Cottages are state-of-the-art residences for people living with Alzheimer's and other dementias. Each resident is cared for based on their own physical, mental and emotional needs in a warm, caring environment that makes it home for them. Under the supervisions of our 24-hour staff, we provide personal care assistance medicine supervisions, meals, snacks and specialized activities. Within our small community, we develop personal relationships with our residents. The unique floor plan and luxury finish-out provides consistency and a home-like environment. Well-balanced meals are served family-style in each cottage. Our activity program is designed for memory impairment, and we offer personalized care for all stages of Alzheimer's, Parkinson's, stroke and other dementias.
Help seniors by writing a review

If you have firsthand experience with a community or home care agency, share your review to help others searching for senior living and care.
Request Pricing Information
By clicking "Get Costs", I am providing express written consent to receive calls including automated/pre-recorded calls and automated texts for which I may incur a cost, as well as emails from Caring and its partners. I understand I am not obligated to provide this consent to utilize Caring's service(s). I acknowledge I was able to review the Agreement to be Contacted, Terms of Use, and Privacy Policy. This site is protected by reCAPTCHA and the Google Privacy Policy and Terms of Service apply.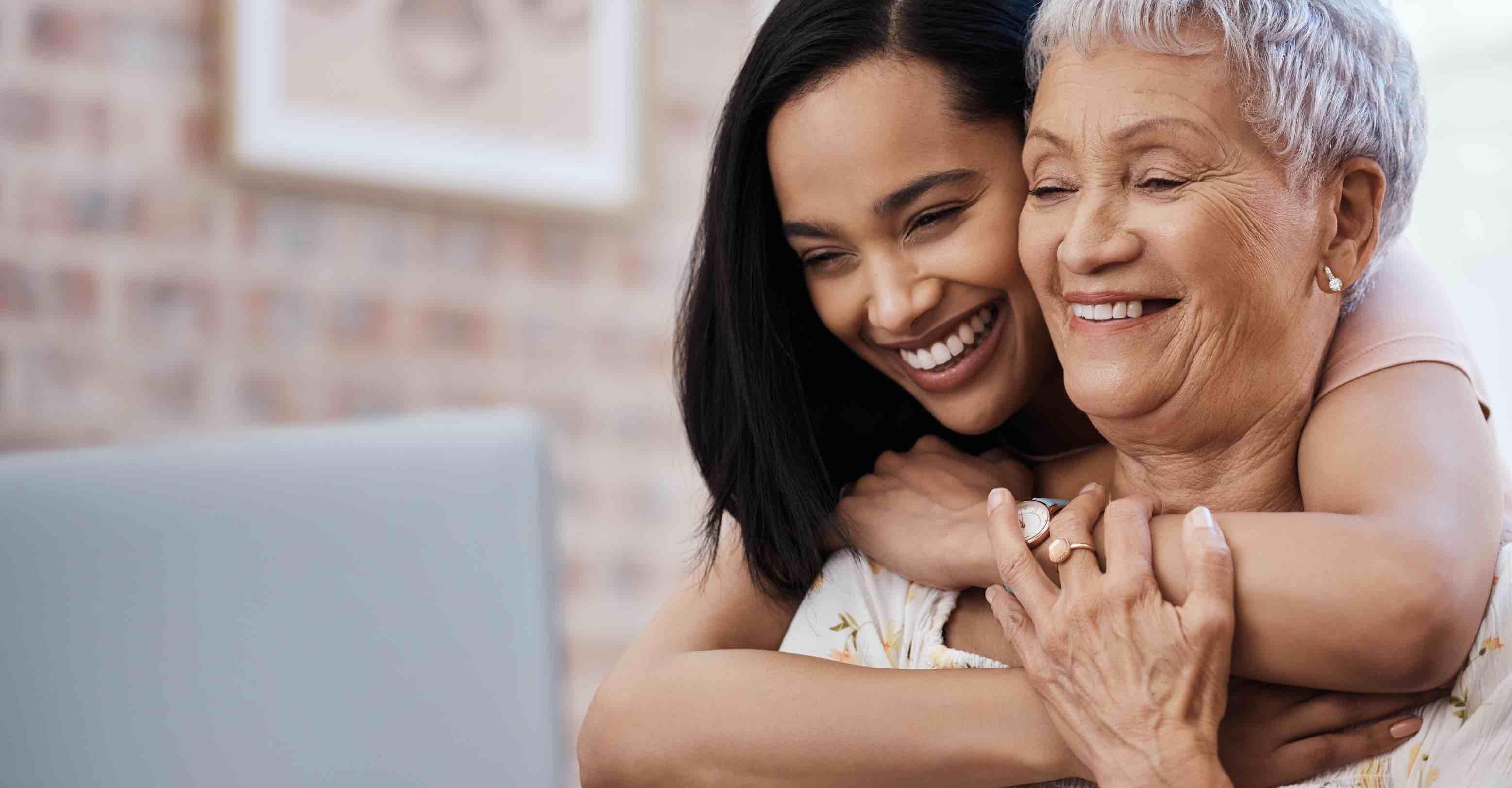 Compare costs, photos & reviews of senior living and care options near you.
Questions?
Call to speak to one of Caring's Family Advisors, or submit a request for more information here.
Costs for The Cottages At Chandler Creek in Round Rock, Texas
Memory Care
Memory Care is specifically designed to meet the needs of those with Alzheimer's or other forms of dementia. Specially trained staff members assist with activities of daily living (such as bathing and dressing) and provide therapies to slow further loss of cognitive abilities.
Didn't find what you were looking for?
Caring's Family Advisors can help answer your questions, schedule tours, and more.