Offers Assisted Living, Adult Day Care, and Memory Care
Photos of Whitehall Manor
Request Pricing
By clicking "Get Costs", I am providing express written consent to receive calls including automated/pre-recorded calls and automated texts for which I may incur a cost, as well as emails from Caring and its partners. I understand I am not obligated to provide this consent to utilize Caring's service(s). I acknowledge I was able to review the Agreement to be Contacted, Terms of Use, and Privacy Policy. This site is protected by reCAPTCHA and the Google Privacy Policy and Terms of Service apply.
Reviews of Whitehall Manor in Whitehall, Pennsylvania
Mark
We liked Whitehall Manor. As far as the price point, they're good. They're a little lower than other places. However, there's kind of a waitlist to get into a private room versus a semi-private room. The memory care rooms were big enough. We just don't know how that would work for Mom, but overall it was a nice facility. When we were there, we caught them at suppertime and they were serving their meals on styrofoam plates. Although I didn't expect it to be fine China or anything like that, it just looked like people were struggling to cut their food. Plus it was a very large facility, so we didn't know how that would be with other people. The lady that gave the tour was very nice and informative. The facility was clean and there was a lot of activities going on there. It would serve its purpose for Mom. There's no doubt about it and they would offer transportation for skilled nursing, do the medication management, and provide meals.
Nancy
I am a friend or relative of a current/past resident
I like everything about Whitehall Manor. It's clean, and there's always someone around to help the residents if they want to have something special done. The caretakers are clean, and most of them have masks on them. My friend's room is always clean, and he likes the food. They have a very wide spectrum of entertainment and things to do. They have bingo, services, singing, crafts, and other entertainment. The meals always had a nice presentation. The lighting is good. The hallways are always clear. There isn't anything that needs to be upgraded on my side of things.
David
I am a friend or relative of a current/past resident
My father is in Whitehall Manor, and I like their price and the care. The staff is very cooperative. They take him to doctor's appointments at no extra charge. And they took his hearing aides to the audiologist and dropped them off for cleaning, and picked them back up and brought them back to him, and they didn't charge so that's good. The manager works with us, and I've had meetings with her. When he was in a room upstairs, he had a big room with two beds, and it was shared. And they each had a dresser, a walk-in shower that was handicapped-accessible and toilet, and he had a telephone in his room. So the upstairs room was nice, but since he broke his hip, now he's downstairs in a smaller share room so they can accommodate him better.
Alexandra
I am a friend or relative of a current/past resident
My relative has moved into Whitehall Manor. It came more down to costs than anything else, and the room size accommodations just overall fit into what she was looking for. The facility is clean, organized, and very homely. She loves the food. It is great, and some of the best that she's had. It is even better than the hospital stuff. They have activities and do different craft hours, movie nights, and gym activities; that's what she's excited about.
David
I am a friend or relative of a current/past resident
Whitehall Manor is a good place with reasonable rent. The woman who was the customer rep was very good. I reached out to her yesterday for a letter from my father to get financial assistance because he had just been in the hospital. The place is very good, very affordable, and easy to get to. The staff reaches out, and they are very helpful and accommodating. They have activities. Dad could go out on the deck, they have a pond with a farm, and he could watch that or feed the fish. They have a barber and a salon. They have a physical therapy room there. In terms of value for the money, you can't find any place cheaper than this.
Carol
Whitehall Manor was a lot more upbeat. We saw the residents, and they seemed happy. We saw the staff members, and they seemed pleasant. It was more of an open atmosphere. It was decorated. I just liked it better. If it wasn't so far, I would consider having my mom go there. The staff was very attentive and answered all our questions, so I was happy with her. The rooms were very nice. We liked the fact that the rooms they showed us had little patios, so my mom could go outside whenever she wanted to. They were spacious, well-kept, and clean. It sounds like they did a lot with the residents there as far as interaction, activities, that kind of thing.
Carol
Whitehall Manor was nice. I saw both assisted living and memory care. They looked nice and clean. They take care of the number of nurses versus the residents and stuff like that. It was a friendly-looking place. The people could go out and sit in the sun in the summertime. They have physical therapy. I considered them but at that time, my friend was still falling too much. The staff seemed friendly. They had bingo and things that they could do. The bedroom was just like any other nursing home. It had a TV and he could get around with his wheelchair and stuff, but that's about it. The pricing was good.
Tracey
I toured Whitehall Manor for my father. The facility is being renovated as needed. It is an older facility. The bathrooms in the rooms I visited were tilted and it wasn't for drainage; I thought at first the bathrooms were lopsided because the water needed to drain to one side in the bathroom. There's like a slight inclined to get into the shower, but that's because the building is old. My father couldn't stay in that room because if you have poor balance and the room is on an angle going up into the bathroom, that could be dangerous. If he's in a wheelchair, the wheelchair would roll backwards before he could get into the shower. The woman I spoke with was very informative and very nice. She showed me all the different areas. They have commingled patients. It is a good possibility they would provide the care that my father would need, and I would consider putting him there. I think they are working to upgrade as they can and are putting some effort into it. They're removing rugs when possible. It's not great, but it's okay. I saw the areas where the food was being prepared and I saw the eating areas and it looked fine. There is a possibility that they're understaffed because there were signs that help was needed. But they do offer acute care and they have assisted care every two hours. You can choose different packages, and if your loved one needs to be monitored every two hours, they can offer that. At the time I was there, I did not see any activities, but I'm sure they have activities that they can sign up for, and they get bused to different things.
nittany
I am a friend or relative of a current/past resident
Placing your Mother into a memory care unit is extremely stressful. My father had recently passed away. My mother received the diagnosis of dementia and was regressing quickly after his death. She has extreme anxiety and many special needs. She had been living with my sister and I for a year and a half. This was a very tough situation for all. As she regressed we could no longer keep her in our homes and this caused many feelings of guilt and sadness. Whitehall Manor has worked with us every step of the way. They assured us that she would settle in after some time. We were quite skeptical about that. It was a difficult situation but the administration and staff have given us a peace of mind about her care and that she is ok when she is not with us. They are attentive to all of our requests, including having meetings about her care and good communication. I really didn't think it would be possible for my mother not to live with me but she is in a place where they are attentive to her needs. I would recommend Whitehall Manor if anyone is looking to place a loved one into a facility.
Provider Response
Thank you so much for your feedback. We are incredibly proud to provide excellent senior care for your family member. Thank you so much for being a part of OUR family.
D.S.
Whitehall Manor was OK. It was not quite as nice as the other places, but the other places are a lot more expensive. Selena took us around and she was great. She answered all our questions and gave us booklets and stuff. They had a nice second floor patio and an outside seating area around the pond. They had a fence on it, so the residents cannot just walk up and fall in. Those two areas are really, really nice features of the facility. Their apartments are set up differently. It is one long room where you have your bed, furniture, television, and a kitchenette with a microwave. It is a little dated, but everything is clean. They also had won the People's Choice awards for several years, so that is something to look at. It's in a residential neighborhood, so there are sidewalks for the residents to walk. The location is pretty good. It is just fifteen minutes away from our house. They have bus rides to doctor's appointments and certain trips as well. With the virus restrictions being lifted, they are going back to pretty much what they did before, like the casino trips, restaurant trips, and that kind of stuff.
DL
I got to go to Whitehall Manor and see a studio room that was their larger room. That's the only room that we could get to when I was there. The staff member who gave us a tour was very nice and so was everybody else that we met. The staff member knew everyone by name. Everyone had a smile on and something good to say. I didn't get to see much of the facility because we only went to the one room, but it was very nicely decorated.
Mandy P
I am a friend or relative of a current/past resident
4 years ago when my mother moved in everything was fine. However, today I am very disappointed in the facility. There are staffing problems and communication with me from the staff has become almost nonexistent. Where they had many activities for the residents there have been fewer things for them to do and it's the same activities over and over. In the last year there have been numerous mechanical problems. Dishwasher broke and the resident's had to eat with plastic ware. The elevator has been out of service several times when I came to visit making it impossible for someone in a walker or wheelchair to get downstairs.
Provider Response
Thank you for your feedback. It is our primary goal for our residents and families to be healthy and happy. We are currently reorganizing and adding a wider range of offerings that are more interactive to foster mental and physical well-being. We pride ourselves in our superior standard of care and any mechanical issues are very rare and are dealt with immediately. We appreciate you taking the time to review and appreciate that you are a valued member of the Manors community.
Mooshef
I am a friend or relative of a current/past resident
My friend is in the locked dementia ward. Staff seems caring, but not enough help. Most residents are very low functioning at this point. They sit around in the tv room looking depressed and statue like. Many don't speak. I saw no signs of any activities. I was extremely depressed after leaving. Patients dont seem to get exercise, the place is dark and old. Very sad situation.
Provider Response
We are sorry that you feel as if your friend is not engaging in the activities that you expect. All of our residents have the opportunity to participate in a wide variety of physical and mental activities each day. We'd love you to come back and visit on a different day and time. Please feel free to contact us with any questions or concerns.
Raymay
I am a friend or relative of a current/past resident
The outside of the building is nice. The have a small pond with ducks in it. The inside is clean, but, very dark. The carpets are old and coming apart. They were always understaffed. What I found unnerving was the residents seemed depressed, Not much activities going on. Also, when my family member resided there we were not given a choice of Doctors or outside nursing agency's. Very depressing feeling.
Judith352515
I am a friend or relative of a resident
Mom has been in the memory care unit of Whitehall Manor for a month, and I have been very pleased. She has a single room, which is very nicely furnished. The people seemed to be very nice. It's a smaller unit with around 30 people. The food is what you would expect, but they had steak for Mother's Day and other special events. They have some entertainment. Somebody comes in and plays the piano and sings, and the residents are singing along and having a good time. Mom seems to be very happy there. She's getting some occupational therapy and seems to have more better days there, for some reason. The attention to the patients seems to be very good, from what I've seen. I have not seen anything negative.
Happy Visitor124369350
I am a friend or relative of a resident
Whitehall Manor is very clean with nice rooms and good food. There are a lot of activities, and my uncle goes to some. The facility is very accessible. My uncle does bingo, has been to some parties, and goes to listen to country music there.
Lisa114735250
I am a friend or relative of a resident
We picked Whitehall Manor for my grandmother because it was close to my mom's house and because of the care. She is doing good there. The staff is good, and we like it. It's a big place, and they have a cafeteria, full-time nursing care, and a patio. My overall experience has been good. Everything is fine.
Anonymous109686350
I am a friend or relative of a resident
The staff seemed very nice, pleasant, and helpful at Whitehall Manor. The room my mom is in now is bright. They have a couple of different dining areas.
Caring106555050
I am a friend or relative of a resident
Two months ago, my mom moved to Whitehall Manor. We chose it because it was convenient for the family members. We are pleased with what is going on there. They do offer different activities like bingo and watching TV. She is in a dementia unit, so there is not much feedback on her end.
Caring103306050
I am a friend or relative of a resident
Mom was at Whitehall Manor Assisted Living, and I wasn't overly impressed with the facility. Some staff was attentive, and some were just so-so. I can say that their maintenance was good. I was able to eat there, and the food was good.
Caring72849850
I am a friend or relative of a resident
My father is at Whitehall Manor and it's wonderful. I couldn't find anything better. It's really nice there and so, I've nothing bad to say about it. I'm very pleased with it. They have everything there. They have a gym and they can go swimming. Whatever the residents want, they seem to be able to go get it for them, like the swimming, and they'll help them into that. The staff is helpful and they're very kind to my dad. He has a little trouble getting in and out of bed so they make sure they help him. They'll do whatever they have to do to keep him happy so they're very nice people out there. The place is just always clean and has a very homey atmosphere. It's just great there. We've visited quite a few places and I wasn't happy with them at all. This one I thought was perfect and this is only two blocks from my home.
Caring63807550
I am a friend or relative of a resident
My aunt is staying in Whitehall Manor and I have been there a few times visiting her. The facility is very bright, inviting and cheery. It is a much bigger facility. The room that she got is very spacious. It has high ceilings. It also has door on the outside of her room that has access outside without going through the hallways. We were just there visiting her so I don't know much about the staff and their activities but I would recommend this facility to others.
johnsmithj
I am a friend or relative of resident
I signed in my dad for a 3 week period hoping it will be the place for him to spend some quality time. unfortunately had to move him out after only 10 days. The night shift is really bad, he was getting help like 45 min after he asked for it. Not recommended for your loved ones!
Caring76962850
The one place that my uncle has agreed that he wants to go, when he goes, if he goes, his first preference is to die in his home but he likes Whitehall Manor because it's near his neighborhood and friends. It has assisted living through secure Alzheimer's care. They've been very responsive to any questions that I've had and very helpful. The rooms are adequate. I like that my uncle is willing to consider them. They have daily exercises with the entire group including Alzheimer's patients and outings are available for those who would like it and if people are able to walk over to the Whitehall mall which is right adjacent to their property, they can do that.
Caring98361
I am a friend or relative of a resident
My aunt is staying in Whitehall Manor and I have been there a few times visiting her. The facility is very bright, inviting and cheery. It is a much bigger facility. The room that she got is very spacious. It has high ceilings. It also has door on the outside of her room that has access outside without going through the hallways. We were just there visiting her so I don't know much about the staff and their activities but I would recommend this facility to others.
Sharon31
I am a current client of this provider
Whitehall Manor is just excellent. Our experience with them has been good so far. My husband has been going there for day care since last October and I don't have any complaints about them at all. They're very attentive and helpful. They're also able to accommodate our needs. Right now, I need to put my husband there for a two-week respite care because of some medical issues that I have, and they have a room for him available. I would definitely recommend this facility to others.
Jfoster39
I am a friend or relative of a resident
While the staff seems extremely helpful, there simply seems to be a dearth of activities at the home. I found that the home was accepting people well beyond the point of "assisted" living, but rather filled its rooms with those in need of constant attention, making life more frustrating for some of the more able bodied patients. The hours of the dining hall provide very little room for variation in the daily schedule, and meals are simply served too early in my opinion. As far as the facilities, the building, particularly the main entrance, is well kept. It is well lit, with some variation in the type of materials used, which adds a nice touch, and the outdoor seating available is definitely a strong part of the home. But there should be generally more common areas for residents, rather than just one television that residents congregate and stare at for the duration of the day. Whitehall has its positives, but the mood in the facility is generally very depressing and seems to suck energy out of its residents.
Sharma123
The rooms are big,large,and comfortable with attached kitchen. They have 24/7 nursing care. Nurses and nurses aids are very efficient and caring. Inside Whitehall Manor they have a hair salon,the hair salon lady is there from 9:00 AM to 5:00 PM. they have many kinds of activities like bingo, checkers,and many more. The men can play pool and golf.They celebrate every holiday like Christmas,Thanksgiving,Easter,and New Years Day. All the residents are most welcome to invite their families to attend the holidays with them. They have a pond outside and all the residents can go out in their wheelchairs and walkers with the help of nurses aids. Most of the residents enjoy sitting outside and have live band performances done by high school students and a local magician. All the residents are offered three meals a day with ice cream party in the afternoons in summer and hot cocoa in winter.
praecipeme
I am a friend or relative of a resident
Nothing really wowed me about this place. My Great Grandmother was at this particular facility and even though they were nice and friendly, the level of care was not that noteworthy. She seemed to be in good spirits until she could no longer stay at this facility and needed to go to a nursing home. The place was astronomically expensive as well. Nana was Catholic. The entire family liked the fact that she could be visited by clergy of her own faith. The grounds of Whitehall manor were well maintained and the maintenance staff were friendly and accessible. The place is locked and does not allow for residents to be wandering around unsupervised. We did not care for the workers handling her direct care. They seemed like they had better things to worry about than providing the outstanding quality of care that one should be able to expect from such a facility. The food was ok but even though it is supposed to come at a specific time, we found Nana was waiting on her food several meal times per week. Like I said before, this was a rather mediocre experience in a transitional period in our great grandmother's life. It may be unfair to nit pick, so to speak about all the things this facility could have done differently, but wouldn't you if it was your relative in a place like this?
Explore Nearby Care
Expand your provider search by geography and care type.
Services and Amenities of Whitehall Manor in Whitehall, Pennsylvania
Room and housing options
Companion Suites: We do offer companion suites
About Whitehall Manor in Whitehall, Pennsylvania
Whitehall Manor is a senior living community and personal care facility that is committed to providing accommodations unmatched in the industry. Located on Sixth Street in Whitehall, PA, it's centrally located from Allentown, Macungie, Northampton, and Bethlehem. It's within walking distance of shopping malls and great restaurants too. Public transportation is within walking distance as well. Whitehall Manor prides itself in being an all-inclusive facility. There are no buy-in fees; care may be paid for on a month-to-month basis. Residents will truly get a sense of home sweet home at Whitehall Manor. Its specialized and experienced healthcare support team is fully qualified and skillfully trained in every facet of senior care so that its residents can relax and make themselves at home at Whitehall Manor. Its team is dedicated to making sure that residents are provided with Quality Care for a Quality Life.
Help seniors by writing a review

If you have firsthand experience with a community or home care agency, share your review to help others searching for senior living and care.
Request Pricing Information
By clicking "Get Costs", I am providing express written consent to receive calls including automated/pre-recorded calls and automated texts for which I may incur a cost, as well as emails from Caring and its partners. I understand I am not obligated to provide this consent to utilize Caring's service(s). I acknowledge I was able to review the Agreement to be Contacted, Terms of Use, and Privacy Policy. This site is protected by reCAPTCHA and the Google Privacy Policy and Terms of Service apply.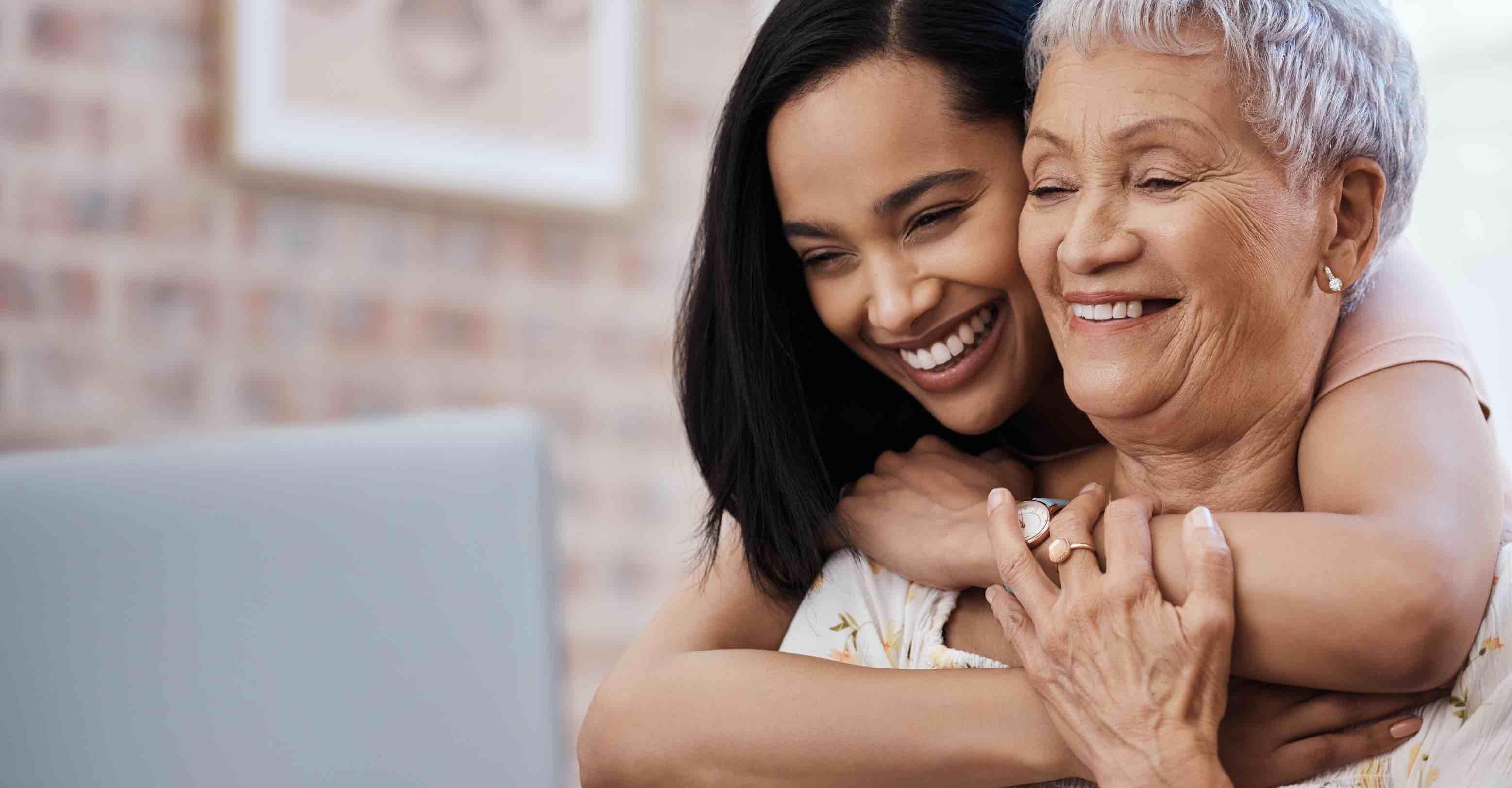 Compare costs, photos & reviews of senior living and care options near you.
Questions?
Call to speak to one of Caring's Family Advisors, or submit a request for more information here.
Costs for Whitehall Manor in Whitehall, Pennsylvania
Assisted Living
This level of care provides support for those who need help with personal care needs such as cleaning, bathing, and dressing. Residents selecting this level of care are treated to many amenities in a home-like atmosphere, while getting support in their daily lives.
Memory Care
Memory Care is specifically designed to meet the needs of those with Alzheimer's or other forms of dementia. Specially trained staff members assist with activities of daily living (such as bathing and dressing) and provide therapies to slow further loss of cognitive abilities.
Didn't find what you were looking for?
Caring's Family Advisors can help answer your questions, schedule tours, and more.