70 Durham Rd, Newtown, PA 18940
Offers Assisted Living and Memory Care
Photos of The Birches at Newtown
Request Pricing
By clicking "Get Costs", I am providing express written consent to receive calls including automated/pre-recorded calls and automated texts for which I may incur a cost, as well as emails from Caring and its partners. I understand I am not obligated to provide this consent to utilize Caring's service(s). I acknowledge I was able to review the Agreement to be Contacted, Terms of Use, and Privacy Policy. This site is protected by reCAPTCHA and the Google Privacy Policy and Terms of Service apply.
Reviews of The Birches at Newtown in Newtown, Pennsylvania
4.6

4.7

4.5

3.6

3.7
Erin T
I am a friend or relative of a current/past resident
I visited my aunt recently and found the staff to be extremely helpful and friendly towards the residents. My aunt says the food is usually good, and she's comfortable and enjoys the activities.
SJ
I am/was a resident of this facility
The only thing I miss is having my own oven but the food is very good. Cranberry bread pudding last night was delicious!
Dr, Ed M
I am a friend or relative of a current/past resident
Any facility is only as good as the staff. The staff at the Birches have taken excellent care of my wife who suffers from Lewy body dementia, the worst type of dementia as it includes Parkinson's disease as well as dementia. This is a very demanding care task for anyone and this staff excels with love and attention to details. Any questions or issues that come up are handled in a timely and efficient manner. The staff are very responsive inquiries and are always available 24-7. Activities for the residents are ongoing daily. Some for stimulation/therapy and some for just fun. Outside entertainment is also brought in regularly. The enclosed well maintained garden in the memory care area is very relaxing and gives access for the ambulatory residents to be outside anytime they wish during temperate weather. The staff also move the chair bound residents outside so that they too can enjoy the garden. The food is amazingly good with a great variety and great preparations. Alternatives to the daily menu are always available and the friendly chefs are very receptive to dietary restrictions/desires. The facility itself is kept very clean with a pleasant and cheerful atmosphere. Visiting access to your loved one is basically unlimited. I visit my wife every day at lunch and dinner times. I enjoy feeding her meals to her myself (she is unable to do so) and the staff are amenable and welcoming to my visits. Overall, I cannot say enough good things about the care my wife has received at the Birches.
Mary G.
I am a friend or relative of a current/past resident
My friend is happy there and likes the entertainment and has made nice friends. It is pleasant to visit her and the people and staff make me feel welcome.
Duncindy
I am a friend or relative of a current/past resident
I wanted to share a few words regarding the care my mom receives at the Birches Community. I am so thankful for this dedicated group of caregivers. My mom receives excellent care not only physically but emotionally and mentally as well. These caregivers have created a loving safe environment where she feels valued. The memory care unit provides activities to help stimulate and entertain the residents. My mom is safe and loved….this is priceless. This is priceless .
Grace
I am a friend or relative of a current/past resident
My mother was in Personal Care, Memory Care, and Hospice at the Birches at Newtown. The care she received was professional, attentive, and competent. But most importantly, it was delivered with thoughtfulness, kindness and compassion, which was extended to family members, as well.
Linda
The staff at The Birches at Newtown was very warm, very caring, very knowledgeable, very accommodating, willing to take time to answer questions, provide lots of contextual information about the facility and the residents, and had a very timely follow-up. The facility was very, very nice, clean, well-kept, and upscale. It's just compared to the other place, it was not quite there. If I had only seen that place and I hadn't seen the other place, I would be giving it fives, but it's a little bit older. It's not as new as the other place. The dining area was restaurant style and it was very nice. I saw people in a common room, kind of looking like they were playing some games. I saw people sitting, watching TV together, and reading together. They had an exercise room, a theater, and several common areas.
Jacqueline
The Birches at Newtown was a beautiful facility. I toured it last September. It was absolutely gorgeous, clean, and very organized. The rooms looked nice, the dining hall, everything about it that was beautiful. I saw all the common areas. They had a little movie theater that they built inside. It was just nice. The staff was very phenomenal, when I entered the building, they knew I was coming, were very organized, and had a tour and briefing set up for me. So, the staff was really good. I was really impressed with what they were able to offer. They look like they like to keep the residents occupied, busy, and doing different things. So, that's something I really like.
Victor
I am a friend or relative of a current/past resident
My mother is doing good at The Birches at Newtown. We like it very much. They all take it very personally. They treat my mom like their grandmother. The staff members are good. They take care of everything. They clean, they do her laundry, and they give her, her medication. I don't have to worry about anything. The food I had was good. They have bingo, arts and crafts, sing-alongs, and karaoke. Today, they had a chef demonstration. It could be a little bit cheaper though.
Elizabeth
I am a friend or relative of a current/past resident
My mom moved to The Birches at Newtown about a month ago now. She's in assisted living and we are very happy with it. They're very accommodating, very thorough, they answer all your questions and they get back to you immediately. The facility is very well maintained. They encouraged the residents and get them down to do the activities. My mom didn't want to and they kind of just brought her down there and she made friends. The day staff is excellent but the night staff seems a little more reticent. They're a little more reluctant to go the extra mile. They do all of the gettings in bed and bedtime diapers. They do their job, they just don't seem as thrilled. The food is excellent. There's a whole big dining room and they offer lots of choices. If you don't like what you're eating, you can get something else.
Nancy D.
I am/was a resident of this facility
Carole was so helpful and compassionate. It was really a good experience (as possibly could be under the circumstances).
Dana
I am a friend or relative of a current/past resident
The Birches staff was attentive and caring towards our loved one, answering her call bell. You brought her continued assistance and gave us, her family, peace of mind.
Jeanann
I am/was a resident of this facility
From the very first day that our aunt and uncle have been at The Birches, we know that they have been in excellent hands. Uprooting them from Mass was a necessary step toward insuring that they might have a better quality of life as they were no longer able to care for themselves. Although their transition to assisted living has been a challenge, the care-love-patience of your wonderful staff has made all of the difference in bringing them back to full health.
James and Tracey K.
I am a friend or relative of a current/past resident
My mother-in-law has spent the better part of the last 9 months in some form of healthcare facility. She has never complimented anything the way sh spoke of her time at The Birches. She was there for a respite stay and could not say enough about the staff, the food, all of the activities, and the beautiful garden. Her stay was very enjoyable and the staff came out to say goodbye with tears in their eyes. Can't say enough kudos for The Birches at Newtown
P. Gallagher
I have been an entertainer at The Birches in Newtown for 5 years. I have been very impressed by all aspects of care. From the moment I walk into the door, I feel the positivity and the warmth that is provided for the residents.
Provider Response
Thank you Patricia Gallagher! We appreciate your kind words!
Keith Bradt
I am a friend or relative of a current/past resident
My mother moved into her new suite at The Birches in April, 2019. She had previously lived with my wife and I for 3 years. In those years, Mom would spend the day in her pajamas and watching television. All though we made her meals and dispensed her meds, we saw that her health was declining and her muscles were getting weaker due to lack of activity. Mom had become a fall risk. It was time to look for a safe place for her to eat properly, monitor her meds, introduce physical activity and rebuild a social interaction with people of her age. I had spent several months visiting personal care facilities in the Holland-Newtown area, trying to find just the right one for Mom's comfort. The only facility I had visited twice and eventually became my choice, was The Birches! I liked the fact that it was a smaller, modern facility with the right amenities to be a good fit for Mom. It was obvious that the whole staff (Director, Marketing, Nursing, Med Techs, Physical Therapy, Activities, Dining, Housekeeping and Receptionist), were professional and genuinely cared for the residents at The Birches! A special thanks to Carole Williams, from the Birches Marketing Team, for her professional guidance which led me to the decision to bring Mom to her new home! The transition from my home to her new suite was seamless and she quickly settled in. In no time, Mom was back to her own self, meeting new friends, socializing, attending activities and taking local trips on the Birches shuttle. With daily exercise, Mom got a lot of her strength back. At age 87, my Mom has an enjoyable life - THANKS TO THE BIRCHES !!!
Maggie
I am a friend or relative of a current/past resident
My father is in The Birches at Newtown. We like the rooms and the staff, and they have a nice outdoor space that the seniors can access whenever they want. We like the person in-charge of the memory care program. She's very engaged and took an interest in getting to know his needs and likes. He's happy with the food. They have a good schedule of physical activities, they have a lot of books available for the residents, and they pay attention to what the person likes. He's interested in gardening, and they got him gardening the first day. They have informal and structured activities. Their staff is very caring, very dedicated to their jobs, they make sure that each resident has a good experience, and it's personalized.
Nancy
I liked the assisted living portion of The Birches at Newtown. Their memory care was okay. The people were very nice. The staff was very good. They had a physical therapy room. I liked that they had a jazz band came in. They had a big area for cooking demonstrations and some areas for gardening. The assisted living area had nice rooms. You can get a large room, which was an expanded room, and they also had a two-room suite, which could be two bedrooms or could be a living room and a bedroom. Right across the street was a shopping center with a variety of food stores, restaurants and banks. It's aesthetically really nice.
Michael
The Birches at Newtown looked nice. It was also clean and well kept. The rooms looked like rooms. There was nothing special about the rooms, but the staff was friendly and informative.
POAreviewer
The Birches is a relatively new assisted living facility in Newtown, PA. The apartments are sufficiently large and are designed to accommodate residents with limited mobility. The dining room food selection for breakfast, lunch, and dinner is limited. The presentations are bland and require individual seasoning. The kitchen does their best to accommodate residents with special food requests. Support staff is minimal. One assisting staff member to each floor and wing. 1 to 12 ratio. The day staff is sufficient, however, the night staff is not capable of maintaining adequate support for residents under their care. There are several activities and special events to interest all residents. Daily group activities, evening events, outings, and therapy activities are among the many opportunities available to all residents. The administrative staff is always eager to listen and correct any deficiencies noted by family members. in all, The Birches is above average compared to similar facilities in the area.
Provider Response
Thank you for taking the time to post a review. We want to thank you for your overall positive comments (although we think an 'above average' community should at least get a 4-star rating - LOL!) Please know that we welcome feedback and appreciate the opportunity to continuously improve our service to residents. We have a new Food Service Director and we are working on a Fall/Winter menu that should address the limited food selection. Your comment about individual seasoning is by design. We do not add salt during our food preparation (for health reasons) and provide seasoning so residents can "salt to taste." As you noted, our Executive Director's door is always open. I encourage you to share your thoughts anytime.
GM
The Birches at Newtown is a very beautiful place. It's practically brand new, and it is literally right down the street from my house. We had a very positive interaction with the director. They gave us a small gift bag. The place is big, open, airy, bright, and clean, but their memory care unit smelled. My sister and I noticed that right when we walked in. It is behind locked doors, so it is kind of closed off from the rest of the place. The director was very informative and nice, but the memory care unit was not good. It was very basic and it had that odd smell.
Provider Response
Thank you for visiting The Birches at Newtown. I'm so glad that you had the opportunity to meet our Director and tour the community. Although The Birches is over 4 years old, the fact that you described it as "almost new" means that we are doing our job! I did want to address your concern about the odor you described. We are working diligently to address this issue and have contracted with a professional cleaning company to clean the carpets monthly beginning this week. Although the odor isn't a consistent problem, we recognize the impact smell has on quality of life and are actively addressing it. We hope you'll stop back in! We see this as an opportunity to demonstrate how responsive we can be!
RelentlessOne
I am a friend or relative of a current/past resident
The facility has deteriorated rapidly since it opened. Constant changeover. Cannot even get a phone call returned. When my family member is injured, I cannot even understand the problem due to lack if speaking English. Would never recommend.
Provider Response
We understand the frustration with turnover and, honestly, we don't like it either. As of today, our Management Team is in place, with the right people, to ensure that residents receive the best possible care in a clean, nurturing and fun community. If you are having trouble communicating with any of our team, please reach out to speak with the Executive Director or Director of Resident Services.
Carol240634
The Birches at Newtown was very nice, clean, and modern. The staff was very enthusiastic. The problem is, my mom has dementia and they would lock her door at night. Though she would have a bathroom in her room, she can't walk from the bed to the bathroom all by herself at night. I would have to pay somebody to stay by her bed at night.
Provider Response
Thank you for touring The Birches at Newtown. We appreciate your comments about the community and team. However, we believe there was a misunderstanding related to our secure memory care neighborhood. Although resident doors are locked, employees can and do enter rooms to provide care. Employees complete regular checks on residents throughout the night and pull cords are available if a resident needs to use the bathroom. Providing the kind of care that you describe is exactly what we do! Please reach back out. We'd love to talk to you again.
bd113054
I am a friend or relative of a current/past resident
I have two family members in the facility and they complain that the lettuce is not fresh , it is wilted and dirty. One complaint to me would not cause alarm, but multiple complaints has. I have instructed them to talk to the staff and administrators before I get involved. The facility is so new and the therapy is wonderful., we just need to iron out the constant complaining of the food. "not enough" "lettuce is dirty" "taste terrible" I have not come over to eat with them yet, because I want them to try to work with the staff.
Bob715182
I wanted to put my mother in The Birches at Newtown. It was excellent, and the building and physical therapy were great. They had physical trainers on site who helped the old people exercise every day for 30 minutes a day to reach their level of performance. The dining facilities were really good, the rooms looked attractive, and there weren't any odors. It was almost like a residential hotel. They charged more per room, but their charge for services was lower.
Dawn767653
The Birches at Newtown was wonderful, very new, clean, and nice. It didn't have long-term care, but I did like the facility. The woman there was wonderful. They offered a lot, and they had a lot of amenities. They offered personal PT, bingo, games, movie nights, and outings.
Caroline318103
I am a friend or relative of a resident
I placed my mother in the Birches. The rooms are not fancy, very nice, and very clean. The staff is helpful, follow through, and do a really good job. They have physical therapy and two dining areas in the memory unit with scheduled meals. I don't have any complaints.
LMD2
The Birches is a very nice community. The facility is beautiful and the staff is very friendly.
The Brother
The Birches at Newtown was my second choice for my sister. It was very good. I thought they had adequate staffing for the services they provided. They were strictly a memory care facility, which is what I was looking for. They weren't as new a facility as the other one, but the facility was in a very good condition. The tour of the facility was done on a weekend, but they really didn't have somebody that normally does that available, so I don't think the tour was as good. As a result, there wasn't a lot of time to sit down and ask questions and go through it.
Provider Response
Thanks so much for visiting The Birches of Newtown. Based on your comments, I want to make sure that you received the correct information. The Birches at Newtown has both a secure memory care neighborhood and a personal care neighborhood. I was also confused by your comment about age. The Birches is only 1½ years old and definitely looks brand new. I hope you didn't have us confused with another community! I encourage you to visit our website at www.thebirchesatnewtown.com and if you decide that you'd like to come see us again, please contact someone in the Marketing Department and we'd be happy to come in anytime ~ including weekends ~ to give you a tour!
Anonymous115902350
I really like The Birches at Newton. It's very convenient for me. The place is new, so everything was very clean and bright. The people seemed very friendly.
BJ7
The Birches at Newtown was a really nice, new place. The staff seemed very nice, and I really liked them a lot, but they did not have anything available. They had really good physical therapy where they keep everybody active. I liked that.
Robert98173250
I saw the Birches at Newtown's dining area, but I did not eat there. I think the rooms lack a little bit of spaciousness. I saw an art room, and I think there was somebody who was instructing painting. There was a person there who greeted me at the front door. They could upgrade their décor.
Provider Response
Thanks so much for visiting The Birches of Newton. Your comments about spaciousness and décor were surprising since The Birches of Newtown is a new community. Most people comment on the number and size of the common spaces. You mentioned the art room, but did you also see our Theater, Exercise Room, Activity Room and outdoor patios (for when the weather warms up)? We hope you'll come back and join us for a meal in the dining room and take another look around. We want to earn that 5th star!
Caring91380650
I also visited the Birches. It was brand new. The rooms were big and beautiful. Everything was clean, spotless, and open. They said they had activities, but I didn't see any because it was Saturday. We didn't eat there, but we saw the dining room; it looked OK and clean. The staff was friendly. However, they don't recognize Medicaid/Medicare at all. They said to us "If you to come here and your money would run out, they would not let Medicaid, and you would have to transfer out to another facility," and that was not good at all.
Provider Response
Thanks so much for visiting The Birches of Newton and giving us a 5-Star Rating! I encourage you to visit our website at www.thebirchesatnewtown.com to view our monthly activity calendar ~ I'm sorry you visited at a time when no activities were scheduled, but we have a full calendar that includes something for everyone. I also want to make sure that you understand that no Personal Care communities in Pennsylvania can accept Medicare or Medicaid. However, we are happy to work with families with Long Term Care Insurance and have information about the VA Aid and Attendance benefit if people qualify.
Services and Amenities of The Birches at Newtown in Newtown, Pennsylvania
About The Birches at Newtown in Newtown, Pennsylvania
Need assistance with daily tasks such as bathing, dressing or medication management? At The Birches Personal Care and Memory Care Community you will find all the services you need to live a healthy and happy life.
The month-to-month lease includes three meals daily served in the dining room, housekeeping and laundry services, social events and transportation to local outings and appointments, plus 24-hour personal care assistance. Located within the community is Daybreak at The Birches, a secure neighborhood designed for those with memory-impairing illnesses such as Alzheimer's disease. Residents in this area receive all the amenities of personal care along with specialized care and programs.
Frequently Asked Questions
Help seniors by writing a review

If you have firsthand experience with a community or home care agency, share your review to help others searching for senior living and care.
Request Pricing Information
By clicking "Get Costs", I am providing express written consent to receive calls including automated/pre-recorded calls and automated texts for which I may incur a cost, as well as emails from Caring and its partners. I understand I am not obligated to provide this consent to utilize Caring's service(s). I acknowledge I was able to review the Agreement to be Contacted, Terms of Use, and Privacy Policy. This site is protected by reCAPTCHA and the Google Privacy Policy and Terms of Service apply.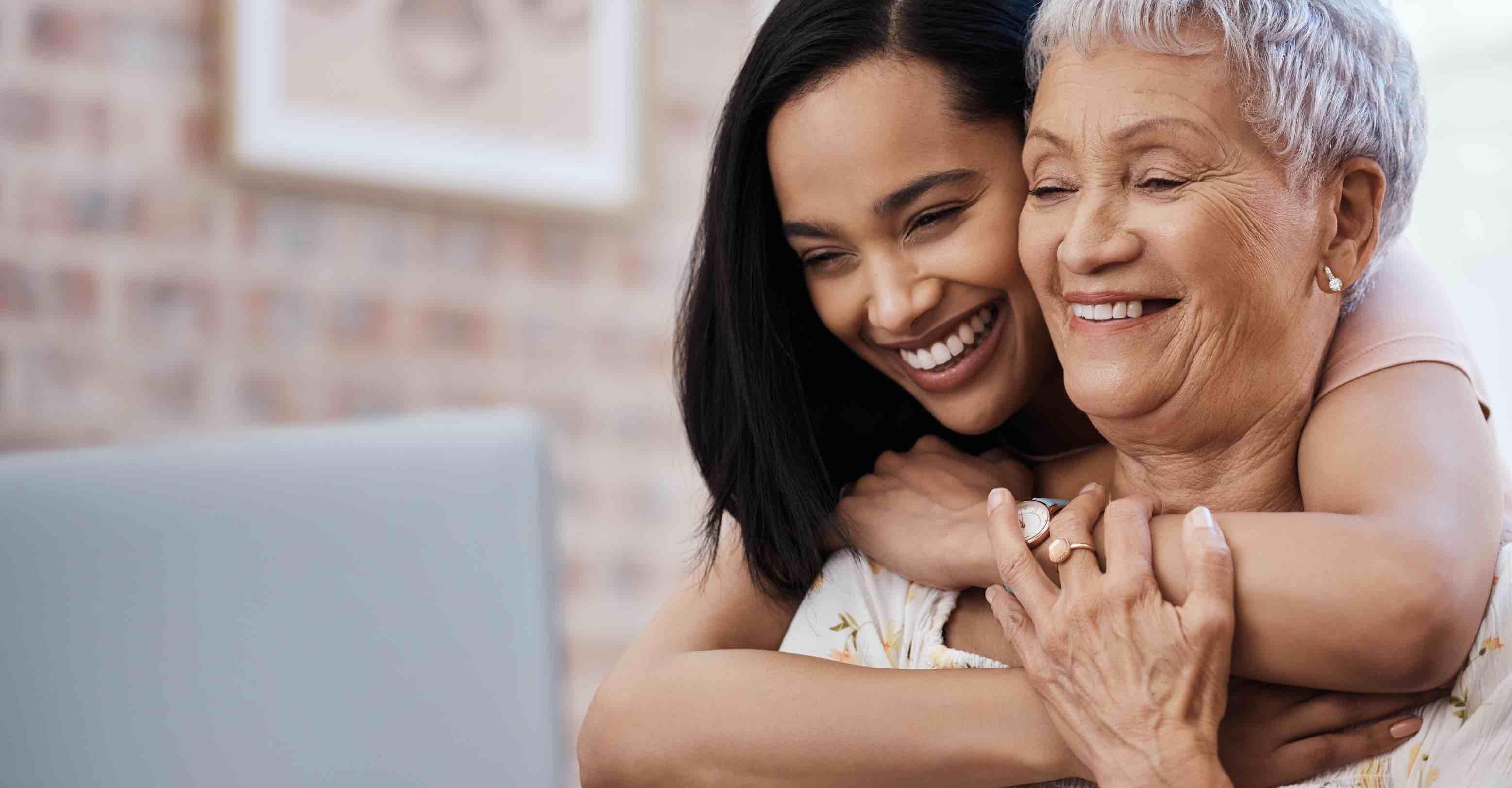 Compare costs, photos & reviews of senior living and care options near you.
Questions?
Call to speak to one of Caring's Family Advisors, or submit a request for more information here.
Costs for The Birches at Newtown in Newtown, Pennsylvania
Assisted Living
This level of care provides support for those who need help with personal care needs such as cleaning, bathing, and dressing. Residents selecting this level of care are treated to many amenities in a home-like atmosphere, while getting support in their daily lives.
Memory Care
Memory Care is specifically designed to meet the needs of those with Alzheimer's or other forms of dementia. Specially trained staff members assist with activities of daily living (such as bathing and dressing) and provide therapies to slow further loss of cognitive abilities.
Didn't find what you were looking for?
Caring's Family Advisors can help answer your questions, schedule tours, and more.