280 Middle Holland Rd, Holland, PA 18966
Offers Assisted Living, Independent Living, Continuing Care Communities, and Memory Care
Photos of Holland Village
Request Pricing
By clicking "Get Costs", I am providing express written consent to receive calls including automated/pre-recorded calls and automated texts for which I may incur a cost, as well as emails from Caring and its partners. I understand I am not obligated to provide this consent to utilize Caring's service(s). I acknowledge I was able to review the Agreement to be Contacted, Terms of Use, and Privacy Policy. This site is protected by reCAPTCHA and the Google Privacy Policy and Terms of Service apply.
Reviews of Holland Village in Holland, Pennsylvania
Reviewer RC#0627b
I like the pricing, the location, and the amenities that Holland Village offers. The one thing that was kind of disconcerting, but I guess that's going to be pretty much the same anywhere I go, is that the apartments are tiny. I guess that's by design. In my opinion, they want you to not sit in your apartment all day. They want you to go out and take advantage of all the various activities that they offer. So, that's OK. The staff were great. The lady that took me around was extremely knowledgeable, very friendly, and answered all of my questions. I saw the dining room. It's like a cafeteria-style where you get a tray and you kind of walk-through. They told me that they had three different entrees at lunch and dinner. The food looked good. The facility was very clean. They have a library and a fitness center. It's a 54-acre campus so it's a very large facility and there are a lot of walking trails available. So all in all, it was pretty good. I told the lady that even though they were the first ones I saw, they set the bar pretty high.
Thomas
I recently toured Holland Village. They have different types of one-bedroom units. The place was a little older, and it had some space limitations, but other than that, it was fine. Their dining area was adequate. Their staff was knowledgeable about what they were trying to sell.
DE
I like the step-up program at Holland Village, It's all in the same place. The staff members that I met during the tour were all very kind and caring. The room was just the right size for what I was looking for. There's a heated indoor swimming pool, which is a wonderful thing, and they have medical staff on duty. I would choose to live there.
Regina
We went to the Holland Village. That was very nice. They had some really nice apartments and assisted living and I liked it. And there we did have something to eat, we were there on Cinco de Mayo, so we had a margarita and a taco. They did have a pool. They do have some kind of outside seating and stuff like that. They had a refrigerator and stove. I think some of them had, depending on the size, you had dishwashers, some didn't, but for one person, it's more than enough. Deb was very good. And we met a lot of people. They had a lot of people that lived there that also came down, and they were talking to us, and to my aunt, and were very social.
BD
We toured Holland Village and we liked it a whole lot. We got good vibes from the person who took us around the first time. She arranged a dinner with four other people, and it happened that one of the people that we had dinner with was someone we'd known previously. We were very happy to greet her. We were pretty interested in it. We met the woman in the sales department who took us around. I thought she did a very fine job. She was very pleasant, very friendly, and very warm. We didn't interact with the staff in the dining room, and they just served us our meals. The food was good enough. I took a look in the gym and that was good. The pool was good, too, and people were using it. I saw a woman out in the corner doing a jigsaw puzzle. There wasn't much-organized activity that we were able to observe at that time, but there were certainly the facilities there for people to do any kinds of things that they were interested in like playing cards or watching movies. It seemed more in line with what we are looking for at the present time.
Sharon
I went to Holland Village. It was very sterile and hospital-like. They were in the process of doing renovations, and they were taking up the carpets and using a tile floor instead. It gave me a very hospital feel, and did not give me a feel of welcoming, or a place that I would want to live. The staff member, she was fine and, you know, we kept asking where all the residents were, because like nobody was out. We saw two residents there. She just kept answering that they just had breakfast and they must be all in the rooms. It just seemed odd, compared to the other places that no residents were out about, except these two, but seemed like they were there to give the place five stars. They talked it up whenever we saw them, but it was really like just the two people. The rooms were OK. They were nice. They had kitchenettes, but they were not large rooms. We looked at a studio, and also a one-bedroom, and I think this is the place where the refrigerator was right next to the bed, and I figured that would be very disturbing to somebody to have a refrigerator humming in their ear all night. They're all private rooms, they have their own bath. The dining area was a very large room, considering that if they just had breakfast, they must have cleaned up really fast because it was clean, surprisingly clean. If they just finished breakfast, I would expect more people walking around and cleaning up. So, it made me wonder if they actually eat in the dining room. They had a library, the dining hall, hairdressing, all the standard amenities you would find. She even took us down into the basement area where she was telling us that there was also more shops and stuff, but it was like behind a locked door that we never got to see. At that point, I wanted to leave the place anyway. It's not some place I would put my mom. When we checked out the community bathroom, there were a couple of stalls, and it wasn't clean. Everything else was clean, but the bathroom wasn't.
Joseph
I am a friend or relative of a current/past resident
My aunt has been in Holland Village rehab for a month, and she will go to their long-term care. Everything went well. She was happy there. Her room was nice. It was a private room and it was up-to-date and kept well. She ate in her room but she was happy with the food for sure. The staff was nice. The service was very good. It's just highly-priced.
lshefsky
I am a friend or relative of a current/past resident
My mother was a patient in rehab for a couple weeks and then in the bridge to home step down unit for a couple of weeks. We have only good things to say about her care. She said the nurses and therapists and social workers were very good to her. This was during covid so we couldn't visit but she was able to covey her thoughts and feelings about her care. The only thing she didn't love was the food.
Alan
I am/was a resident of this facility
My wife and I have resided at Twining Village for about 3 years. During that time we've met many new friends and have participated in many activities. When moving here we were most impressed by the open, friendliness of the residents and staff.
Provider Response
Thank you so much for your review. If you ever have any questions or concerns, please contact the executive director immediately. Thank you again.
Para2018
I am a friend or relative of a current/past resident
I cannot even begin to get across the terrible environment of this place. My grandfather was there for rehab . In the 3 weeks he was there he declined drastically. None of the staff seemed concerned. He practically stopped eating and drinking for 3 weeks and they did nothing about it. Had we as his family not raised our concerns and brought in our own care consultant, I have no doubt he would have died there. Getting him out of there was the best decision we could have made. The social workers are incompetent. Much of the nursing staff was rude. The in house doctor was also incompetent and shared no information with the family. The place looks beautiful until you enter the rehab/ SN ward. Once there, you would think your in a different world. The rooms are extremely small for two people with old beaten up furniture. Nothing like the rest of the place. My grandfather also left the place with mrsa. As soon as Medicare stopped paying they tried to set him up in there personal care unit where he would need to pay out of pocket. He wasn't even able to sit up on his own yet they assessed and approve him to move to a unit on his own with no consistent care. I would never recommend this place to anyone!!
Provider Response
We apologize that you have these concerns. We are dedicated to working directly with anyone who has a concern or suggestion. Please contact us directly at (215) 322-6100 and ask for the executive director. In fact, we believe we have already reached out to you.
MMcDO
I am a friend or relative of a current/past resident
If you care for your parent or relative do not send them to this facility!!!There are so many inefficiencies here there is not enough space to list them. You must plan to spend the entire stay with your family member and administer their care because they won't get any from the staff or it will come 2-3 hours after you request it. I think everyone of the employees and the administrator should have to spend a few days as an actual patient here and maybe then they would realize the total absence of care!!!
Provider Response
Thank you for your comments. As noted elsewhere in responses, we care deeply about our residents and are always concerned if family members or others have expressed concerns such as you have. Please call us directly and ask to speak to our executive director, who would like to discuss your concerns with you. Thank you.
RD110
I am a friend or relative of a current/past resident
Staffing wonderful, therapist great. Nothing to complain about. Excellent experience!!!
Provider Response
Thank you so much for your review. We are very pleased that you were pleased with the care received. If you ever have any questions, please contact us directly. Thank you again.
Great Grand pops boy
I am a friend or relative of a current/past resident
My great grandfather was on skilled nursing unit 3 months ago for 4-5 weeks. The nursing care was wonderful,and the rehab department is the best I ever delt with. Sadly, we had 2 prior facilities he went to prior to ending up at Twining. .and to say "3rd time is a charm" is a HUGE UNDER - STATEMENT. Twining was much nicer atmosphere, more communication from staff to keep us informed, the food was "real food" and not institutional slop like he recieved in other places. We loved it and are happy he finally found a great place.
Provider Response
Thank you so much for your review of Twining Village. We appreciate your feedback and are glad your great-grandfather and you were pleased with his care.
Bruised and neglected
I am a friend or relative of a current/past resident
This facility is not a 5 star facility. Unfortunately I know by experience. My loved one was neglected and OVER MEDICATED at twining. My loved ones diaper was never changed in the 5 hours spent there everyday , There was bruising all over her body even on her face, none of which could be explained. There were just a few good nurses and several bad ones. One of which made several mistakes and even lied . So this is my warning DON'T place your loved one in this frightening facility
Provider Response
Thank you for posting your comments. We work extremely hard to provide quality care and take any concerns residents or family members have with the utmost seriousness. In fact, we encourage any concerns to be brought to our attention immediately so that they can be addressed in the care environment. Because of health-care regulations we cannot discuss specific instances publicly, but ask that you contact us directly, asking for either our executive director or director of nursing, to discuss your concerns with us. Our main phone number is (215) 322-6100. We look forward to hearing from you.
Kathleen346023
I am a friend or relative of a current/past resident
My brother was in the skilled nursing facility at Twining Village for over a month and in their respite for another month. He and I were pleased with the service. I thought he had very good care. The staff was very caring and attentive. The rooms were satisfactory. He was in the private room when he was in the skilled nursing facility. I thought the rooms were large, and when I moved him in the respite area, he had a studio, which was also a nice size. I would recommend them. I was pleased with everything.
Provider Response
Thank you for your positive review. We appreciate your comments and are glad you were pleased with the care received. As always, we are open to your suggestions. Thank you again. Diakon Corporate Communications
Aj barrett.
I am a friend or relative of a current/past resident
My Mother has been in Twining for over 2 years, I would not recommend this place to anyone. At first I thought it was the director that managed the place poorly but she was replaced months ago and the same problems exist. Very short staffed often, but especially on weekends and holidays. Not a caring facility....most times they careless about the residents.
Provider Response
Thank you for your comment. We apologize that your experience at our campus did not meet your expectations, but we take your satisfaction and the care we provide our residents very seriously. We have contacted our Diakon Senior Living Services Ministry Support team to follow up with you. Team members welcome the opportunity to speak directly with you about your concerns. Please email them at wecare@diakon.org and they will respond to you promptly.
Linda226070
We liked Twining. They offer continuing care and didn't have memory care, but they're going to build one in 2017 or 2018. They offer everything and can accommodate a lot of different things. The downside is it is huge and someone with memory issues can get lost easily.
BILofK
I am a friend or relative of resident
Both Mom & Dad were there at the same time. The staff was very caring. Weekends were a little short staffed. Mom had to wait a half hour for incontinence care & I had to clip Dad's nails. Both disliked the food & 1 dietary aide was rude at dinnertime to other residents.
Caring112429050
Twining Village seemed nice, and it's pretty. The apartments were a little small, but everyone was friendly. There's no problem with us there.
Provider Response
Thank you so much for taking the time to provide feedback from your recent visit to Twining Village. Knowing that people have various needs in terms of desired living space, we offer apartments and cottages of various sizes. The size of our apartments and cottages range from approximately 600 - 1600 square feet so perhaps you only saw a smaller apartment when you visited. Please call and arrange a time to visit again so we can make sure and show you some of our larger apartments and cottages!
Caring100445550
I visited Twining Village last year. It was very nice and lovely, but it was not something for me at that time because they had an indoor swimming pool which I couldn't use because of my legs. However, everything was just great. They had activities. They actually had people bowling and swimming. There were exercise rooms, and yes, there were people walking around the halls with their walkers. The people seemed to be very happy there. I didn't try their food, but I did go to their dining room, it was like a hotel, and it was really nice. Everybody was friendly, nice, and seemed to be very helpful. I understood when you moved in there that you would have all new appliances and everything fixed up in your apartment. They had transportation for doctor's offices and so forth, which was something I would probably make use of. They had lots of things that people could do.
Bill29
Twining Village was my first choice. It was recommended by friends who have their parents living there. We saw the whole facility. The independent care was gorgeous as was the rest of the community. We like the friendliness of the staff and the people that live there. Their rooms were beautiful. We looked at a one-bedroom apartment in the ILF. On the assisted living side, we also looked at their care facilities. Overall, it was just a wonderful place. I would not have hesitated putting my dad into ILF or even their nursing care facility. In fact, we had all the paperwork ready to go and we're moving him in there; however, he took a turn for the worse. Unfortunately, his time ran out and he passed away two weeks ago.
January655
I am a friend or relative of a resident
My father was a resident of Twining Village. They have several living options there. They have retirement, assisted living and personal care. It is a facility that is conveniently located for us. I was very happy with this facility. They took very good care of my father. They took care of all his medications, took him to his doctor's appointments, etc. My father actually fit a little bit more into their resident dynamics because not everyone there was for memory care. He had gotten comfortable there. I was also happy with his accommodation. He had a small but very nice apartment. I did eat in the dining room many times and the food was very good. The staff was excellent and I like them. Unfortunately, my father was just there as a temporary situation. He just couldn't afford to stay there long-term. To be honest, if we could afford to keep him there, we probably would have. I recommend this place to those who can afford it because I think it is an excellent place.
Andrea11
When I visited Twining Village, the whole complex looked congested to me. The rooms were very small. However, they had lots of activities like exercise classes, bingo, educational activities and trips.
Lisa27
Twining Village had apartments and cottage style living. They have covered walkways between the different areas, so there is no travelling outside if you didn't want to. They also had their activities and they even have a pool. Everyone we met was very nice.
Robyn2
I am a friend or relative of a resident
Twining Village is a very nice facility. The staff were pretty nice. We had our aunt in there and it was good for her because they allowed her cat to be there. She stayed there for four years. They made sure my aunt was eating dinner. They tried to get her to go to activities, but she didn't want to go. They did what they were supposed to do. I think they just need to evaluate the residents more often.
tomg1
I am a friend or relative of a resident
The facility has been spending a lot of money to remodel recently and it is paying off. It looks nice, modern and it's clear they listen to the feedback of residents.
SallyJ
The location of Twining Village is nice, as are the buildings. There hashave been recent remodeling done, and the buildings look better than ever. Though the staff are always nice, Twining Village comes across as being rather unprofessional. The people who work there to do activities with the residents are not certified nurses, and do not have the ability to keep them all comfortable, or even help them get to a bathroom. The residence are treated as if they are incapable of basic communication, and are treated like infants. There are simply not enough staff members for the quality of life to be what the residents deserve.
buddie1
I am a friend or relative of a resident
Wonderful assisted living facility. Immaculate facility, caring staff. My mother spent three years in Twining Manor and loved every day there.
Services and Amenities of Holland Village in Holland, Pennsylvania
About Holland Village in Holland, Pennsylvania
Holland Village is a beautiful Continuing Care Retirement Community that is in the heart of Bucks County, the campus is as beautiful inside as the scenery outside on the 52 acres that the campus sits on. Holland Village offers Independent Living with several unique floor plans to offer to you and your loved ones. Holland Village also offers Personal Care in both studio and one-bedroom apartments. Within the Personal Care is a secured Memory Care Community also with studio and one-bedroom apartments, this area offers its own individualized memory care programming for the residents.
Amenities for Independent Living and Personal Care are as follows:
7 day a week programming in all care levels
An indoor pool
A Fitness Center
Wellness Center, there is a nurse on campus 24 hours a day
On-site physician visits for Primary Care Physicians, Podiatrists, Psychiatrist, Dentist, and Optomologist
Beauty Parlor
Transportation is available to and from physician appointments should you need to go out for an appointment
Housekeeping is included
Meals are available in our spacious dining room
Home Care therapies come right to your home
Parking spots available
Pull cords for nursing assistance in every apartment and each resident receives a life alert button to call for help when they are not in their apartment.
Holland Village also has a Rehabilitation Center should your loved one need in patient rehabilitation after a hospital stay for any reason, we will care for your loved on in rehab and get them back to their apartment with the appropriate therapy follow up.
Frequently Asked Questions
Help seniors by writing a review

If you have firsthand experience with a community or home care agency, share your review to help others searching for senior living and care.
Request Pricing Information
By clicking "Get Costs", I am providing express written consent to receive calls including automated/pre-recorded calls and automated texts for which I may incur a cost, as well as emails from Caring and its partners. I understand I am not obligated to provide this consent to utilize Caring's service(s). I acknowledge I was able to review the Agreement to be Contacted, Terms of Use, and Privacy Policy. This site is protected by reCAPTCHA and the Google Privacy Policy and Terms of Service apply.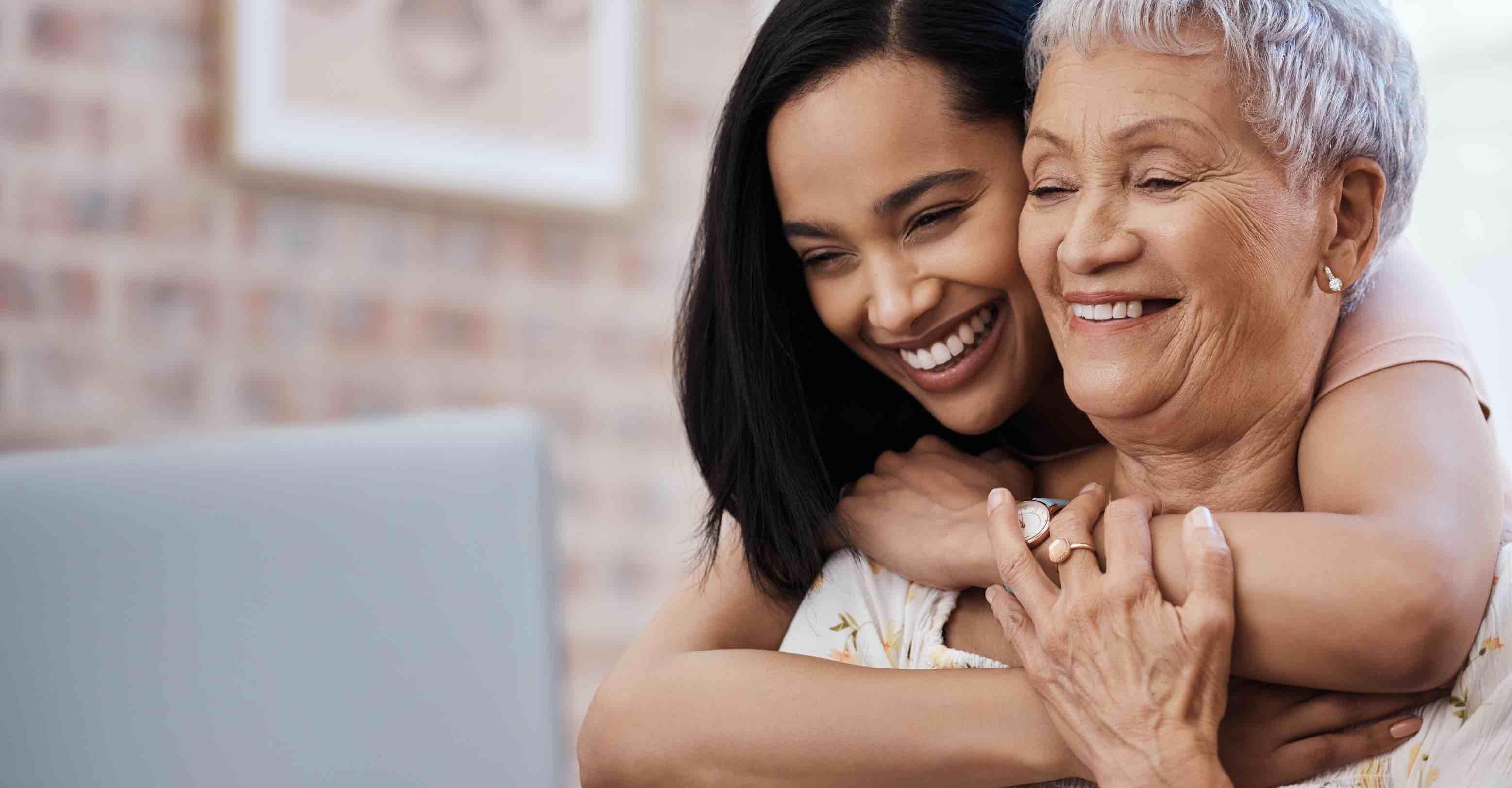 Compare costs, photos & reviews of senior living and care options near you.
Questions?
Call to speak to one of Caring's Family Advisors, or submit a request for more information here.
Costs for Holland Village in Holland, Pennsylvania
Assisted Living
This level of care provides support for those who need help with personal care needs such as cleaning, bathing, and dressing. Residents selecting this level of care are treated to many amenities in a home-like atmosphere, while getting support in their daily lives.
Independent Living
Independent Living is for those who desire the feel of a private residence with the amenities and activities available in a planned community, such as fitness classes, game nights, and group excursions. Services such as cleaning and groundskeeping are often available.
Memory Care
Memory Care is specifically designed to meet the needs of those with Alzheimer's or other forms of dementia. Specially trained staff members assist with activities of daily living (such as bathing and dressing) and provide therapies to slow further loss of cognitive abilities.
Didn't find what you were looking for?
Caring's Family Advisors can help answer your questions, schedule tours, and more.