Evans Park at Newton Corner
430 Centre Street, Newton, MA 02458
Offers Memory Care and Assisted Living
Photos of Evans Park at Newton Corner
Request Pricing
By clicking "Get Costs", I am providing express written consent to receive calls including automated/pre-recorded calls and automated texts for which I may incur a cost, as well as emails from Caring and its partners. I understand I am not obligated to provide this consent to utilize Caring's service(s). I acknowledge I was able to review the Agreement to be Contacted, Terms of Use, and Privacy Policy. This site is protected by reCAPTCHA and the Google Privacy Policy and Terms of Service apply.
Reviews of Evans Park at Newton Corner in Newton, Massachusetts
Reviewer#RD1109w
I could see my uncle at Evans Park at Newton Corner and be happy there. I like that it seemed they would be very attentive. They also seemed to be able to have the staff and support that my uncle would need. The two people that we interacted with were lovely. Their approach, their explanation, and their attention to detail were all something that I enjoyed experiencing. They had a lot of wonderful things that they offer there. They have a salon. They had a barber who would come to my uncle's room and cut his hair. They have a podiatrist that would help with cutting toenails. So those things are important, and they have them in place.
E.P.
I toured Evans Park at Newton Corner. I liked it a lot. The staff is typically there like seven years average, and that is important. It is a lively space with lots of activities. You have your choice of dining time. It is a place that I'm considering for my aunt once we know what it is she needs. The staff who showed me around took time with me. He introduced me to the director, and he answered all my questions. The facilities were a little older than some of the new ones. But they have a patio there.
Ara
I am a friend or relative of a current/past resident
My mom moved into Evans Park at Newton Corner a month ago. It was very clean and calm. They had programs running all around. Every time I was there, something was going on. They have loud music, great video, and entertainment. It was pretty good. The staff members were very helpful and very friendly. They took care of her needs, like once she needed to go to the bathroom, and they came in like a minute later. So everything was fine. Her room was very clean. It was just one bedroom. It was a good size and had a desk, a TV, and a bathroom. It was nice, and it was more than what she needed. They have smaller rooms, and that was the hangout room. In one room, there was music playing. In another room, there was something else going on and stuff like that. So it wasn't just one big room.
Alex
I liked Evans Park at Newton Corner because of its proximity to our house, and it would be a good fit for the personality, types, and interests of our in-laws. The staff I met was great. They all were very nice, personable, friendly, and helpful. It was an older library that was converted into a senior living facility that had a refined taste in architecture and detail. It was very clean and the upkeep was very pristine. They had a physical/occupational therapy room, a small gym, and availability to either have their laundry done or to do it yourself. Everything was well maintained, and they're also going to be doing updates soon to the outside. I actually heard them working inside, so they are doing some renovations actively too.
aunt2
I am a friend or relative of a current/past resident
My family member lived here for 2 years The activities are fabulous and the place it Kept clean I stop there They have many leaves of care my family member needed One of the highest levels We were happy with her care for the most part but we were alerted When another resident told us she was not treated very well She had many trips to the hospital and Manny Falls last fall did her in and broke her hip That she'll never recover from We Believe it should not of happened and found information out after the fact on exactly what happened from another resident The director change and she has since left but A lot of residents and staff have left Since she was very standoffish
Provider Response
Thank you for your review. We take all feedback seriously and will use yours as we continually work to enhance the experience of our residents.
Tyler766572
Evans Park did not look like a cookie cutter copy of all the other assisted living facilities we've seen. It's a unique building. I liked that there seemed to be a piano concert and lively people enjoying what was going on. It's a diverse community. They mentioned several different kinds of religious activities going on. The location was attractive. The rooms we saw were larger than a studio, attractive, and had more storage space.
Daughter37
I went to see Evans Park, and I liked this very much as well. The parking wasn't quite as easy, but the staff was also very nice. It wasn't quite as warm -- the people weren't quite as warm with each other -- but everybody was very respectful, and everyone knew everybody. It's a good place, and I would live there. It's very beautifully appointed. They also have antique furniture, and it's very beautiful. They had various sized rooms and apartments, and they're willing to work with you. It was very nice that you had choices. You also can have a shared room. They did have a full schedule of activities that looked intellectually stimulating and within the reach of people who had some memory difficulties. They also had a menu that had healthy food on it. I thought it was a good program all around. I would give them a 4 because of the cost, and it's just the cost; otherwise, it would get a 5.
Daughter124020
Evans Park at Newton Corner used to be a library. The rooms were very small, and there weren't any outside grounds. It looked clean to me, but it's an urban setting and very small. The people that showed me the place were very nice. The community seemed too large, and the rooms were very small. It's a nice but old building. For my parent's needs, it would be two stars since it wasn't something my father was interested in at all.
Provider Response
Thank you for your review. Benchmark takes all feedback seriously and we continue to work to improve. If we can be of assistance to you or a loved one in the future, we'd love for you to take a second look.
Roger E42
I visited Evans Park at Newton Corner, and it's a nice place. The two gentlemen that were there were extremely nice. The rooms were very nice. The dining area was very nice with the way they had it setup. It's not a big place, but it's located in a beautiful location that is easy to get to. They do quite a bit of activities. They go to movies and to places.
Provider Response
Thank you for sharing! Statements such as yours mean everything to us as we take great pride in the trust families place in us. Please contact us at 617-965-9400 if you ever have any questions or concerns.
Brenda114498150
I am a friend or relative of a resident
My brother has been living in Evans Park at Newton Corner since August. There's definitely great communication with them. We get emails all the time about the activities. There are lots of amenities. The staff is very attentive, friendly, and very knowledgeable. They have helped my family tremendously, as he's rapidly becoming more and more debilitated. He has a one-bedroom apartment, a walk-in shower because he's in a wheelchair, and a kitchenette big enough for him to fix something if he wants, but they offer dining services there. It has a really nice view, an elevator, and a beautiful lobby. It's a beautiful facility. You're in assisted living, but you really would never know that it was assisted living. They pay attention to diet, which is important because my brother has high blood pressure. They make sure there's not too much sodium. They offer three things on the menu daily for each meal that they can choose from. They also have a visitor's choice, and as long as you let them know you're dining as well, they are able to accommodate that. They have the shuttle bus to go to the mall or grocery store three or four times a week. They have boat rides and they go to plays. If he doesn't want to go out, they have classes, like oil painting or flower arranging. It's fantastic. They call me almost every day, telling me how happy he is there. He really likes it.
Provider Response
One of the many benefits of being a senior living company is the ability to create moments that wow our families. Thanks for your kind words! Please feel free to contact the Executive Director (617-965-9400) if there is ever anything you and your family need.
Caring111316150
I looked at Evans Park. I loved it. It was very pretty. The people seemed happy. The staff seemed attentive. The rooms were very nice. It was a converted hotel, so the rooms were not cookie cutter. They were all different. It was very nice.
Provider Response
Thank you! Caring for seniors is not just our purpose, it's our passion. Please feel free to contact the Executive Director (617-965-9400) if you have any questions regarding Evans Park at Newton Corner.
Michael33
Evans Park was very nice but I think we favor the more independent living because we're not in that much need of a physical or psychological assistance. I found the people living there happy but they seemed a bit more disabled than the people in the place we're in now. We felt that we would be a little bit out of place because we had much less disability. The person who showed us around was very nice, friendly, warm, helpful and informative. I was quite impressed with the place. It seemed very nice, very clean and new but not suitable for us.
Ian3
I am a friend or relative of a resident
My dad is staying now in Evans Park at Newton Corner. So far everything has gone really well. I just helped him transitioned a little bit there. The facilities are great. The food there tastes really good. He got a one-bedroom little apartment with a kitchenette, a freezer and a sink. It also has a bathroom and a bedroom. People working there are also very nice. So far our experience with Evans Park has been pretty good.
Services and Amenities of Evans Park at Newton Corner in Newton, Massachusetts
Costs
Fee Structure Extra: We offer a month-to-month rental
Room and housing options
Companion Suites: We offer companion suites
Dining options
Dining Extra: Meal delivery service offered
About Evans Park at Newton Corner in Newton, Massachusetts
Located in Newton, Massachusetts, Evans Park meets the unique needs of residents with personalized service plans that include assistance with personal care, housekeeping, 24-hour staff, and three meals daily, as well as a wide range of social, cultural and wellness programs are included in the monthly fee. Evans Park provides Alzheimer's care, Assisted Living, and Respite care.
Evans Park has just completed beautiful renovations to the building and added our nationally recognized Harbor Program for the Memory Impaired.
Help seniors by writing a review

If you have firsthand experience with a community or home care agency, share your review to help others searching for senior living and care.
Request Pricing Information
By clicking "Get Costs", I am providing express written consent to receive calls including automated/pre-recorded calls and automated texts for which I may incur a cost, as well as emails from Caring and its partners. I understand I am not obligated to provide this consent to utilize Caring's service(s). I acknowledge I was able to review the Agreement to be Contacted, Terms of Use, and Privacy Policy. This site is protected by reCAPTCHA and the Google Privacy Policy and Terms of Service apply.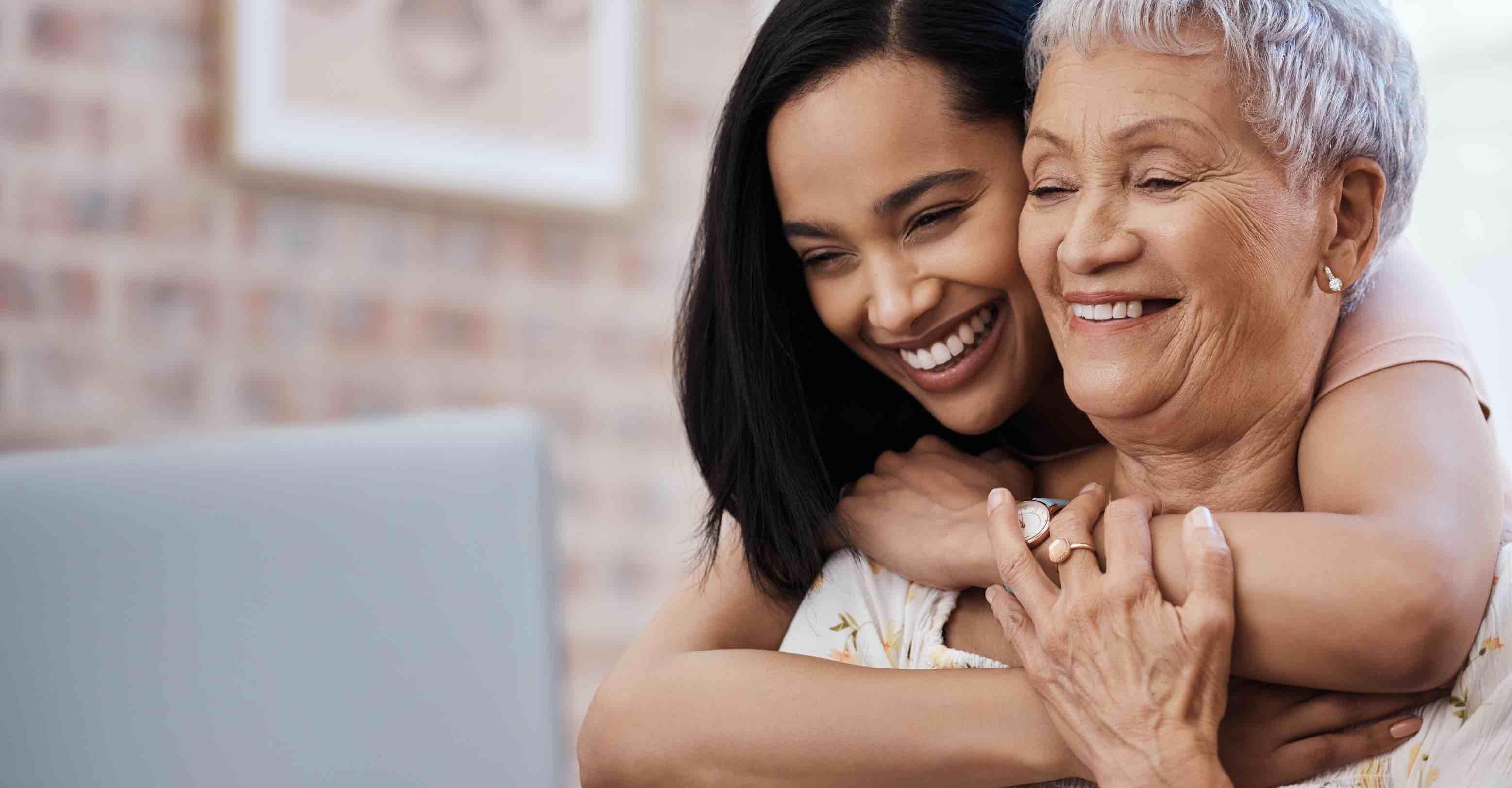 Compare costs, photos & reviews of senior living and care options near you.
Questions?
Call to speak to one of Caring's Family Advisors, or submit a request for more information here.
Costs for Evans Park at Newton Corner in Newton, Massachusetts
Memory Care
Memory Care is specifically designed to meet the needs of those with Alzheimer's or other forms of dementia. Specially trained staff members assist with activities of daily living (such as bathing and dressing) and provide therapies to slow further loss of cognitive abilities.
Assisted Living
This level of care provides support for those who need help with personal care needs such as cleaning, bathing, and dressing. Residents selecting this level of care are treated to many amenities in a home-like atmosphere, while getting support in their daily lives.
Didn't find what you were looking for?
Caring's Family Advisors can help answer your questions, schedule tours, and more.