Benchmark Senior Living at Billerica Crossings
Offers Assisted Living and Memory Care
Photos of Benchmark Senior Living at Billerica Crossings
Request Pricing
By clicking "Get Costs", I am providing express written consent to receive calls including automated/pre-recorded calls and automated texts for which I may incur a cost, as well as emails from Caring and its partners. I understand I am not obligated to provide this consent to utilize Caring's service(s). I acknowledge I was able to review the Agreement to be Contacted, Terms of Use, and Privacy Policy. This site is protected by reCAPTCHA and the Google Privacy Policy and Terms of Service apply.
Reviews of Benchmark Senior Living at Billerica Crossings in Billerica, Massachusetts
4.5

4.8

4.0

5.0

4.3
Steve
Benchmark Senior Living at Billerica Crossings was a quaint and attractive facility. The staff and everybody we encountered seemed fully engaged. One thing I noticed was most of the staff had significant tenure there, which tells me that they're happy and I think this is important to consider as well. Michelle was the lady that did the tour and she was fantastic, very accommodating, and answered all our questions. She just did a great job. As far as amenities offered, they all seemed to be the same. I didn't notice any significant difference. They had full nurse care available until 7:00 every night and then a nurse practitioner onsite for those remaining hours of the day. The dining room was very nice, too. It was attractive and up-to-date. They offer continual service throughout the day, which I thought was very convenient as well. They had a salon and frequent day trips. They had quite an active social calendar for the residents.
rcplusme
I am a friend or relative of a current/past resident
These people are amazing. Everyone and I mean everyone at this facility is out of bounds! Thank you to the director, the staff and mostly Tara. I could have not gotten thru this without her. From the first upsetting call all the way thru placing my mom she was there every step of the way. She was available for everything. She listened to every concern, met me a 11:00 p.m. the night before my mother transferred and personally got the room ready. The bed was delivered at 11:30 p.m. and needed to be made up. Guess who stayed and did that for us? Yes, Tara! From the moment you walk in the door with the greeting receptionist to every director, nurses and nursing assistants to all the specialty program staff, kitchen and many I have forgotten at the moment...it is unbelievably comforting. The day after we placed her I got sleep for the first time in weeks. I knew she was going to be taken care of from the very best. I couldn't get her out of the "rehab" she was in fast enough. In less than a week she is accepting PT help and even made a friend. She's happy and so I am happy. It was not what I expected at all. I was thinking depressing nursing home like on tv. The living areas are like apartments not just rooms to house bodies. Her apartment is better than the one I lived in during college. Clean, comforting, beautiful, secure and spacious. I've said it a million times, but again,Tara....thank you!
Linda
We found Benchmark Senior Living at Billerica Crossings for my mother. I liked it. I liked the people, the rooms, and the dining area. I loved the outdoor space. They were very knowledgeable. They answered all my questions. The room had a little kitchenette, a little seating area, and a dining area. There was a very little kitchen set and a bedroom. That is the one we were interested in. They also have shared rooms, but we weren't going to go into the shared room. The residents seemed very happy. A few of them stopped and talked to us. They told us that they were very happy there. We just kind of went through the memory care, but they were all at lunch. We really didn't get to see how they interacted with anybody. They had the dining area, and then they did have a common area where they had a piano and some crafts going on. They were definitely doing upkeep, and they were painting the hallways.
Faith
The person that took us around at Benchmark Senior Living at Billerica Crossings was Tara. She was lovely, and the facility was nice, clean, and the rooms were spectacular. If it was something my friend could afford, she would certainly consider it. The layout was fine and things were readily accessible. The rooms were ample enough to put what they would need in a room. And they were very accommodating in terms of what times you could go and get meals and stuff. They didn't have any real set schedules and stuff, so it was great. So in other words, she didn't have to be down for breakfast at 7 a.m. as she could get breakfast up to any time of day. So that was nice. The staff was very knowledgeable about the place. I met a couple of staff members who had been there a while, and they had nothing but good things to say about the facility or the organization. They love their job and they love the people that lived there. Everyone was very happy to be there, including the residents.
Eileen
My sister and I did a tour at Benchmark Senior Living at Billerica Crossings for my cousin. The woman there spent a lot of time telling us what it entailed. We also saw the people eating. We went around 4:00 or 4:30 and met with her first. She went over the policies and everything, and then we walked around and saw some of the people there. There was a game going on, and we saw some of them during dinnertime too. The staff have all been very nice. We toured the memory care because the state doesn't want my cousin in assisted living. They want him in memory care because he wanders out at night. If it was assisted living, I think it would have been a lot easier but he's been wandering for a while, and the last couple of issues were at night so he got confused. That is why they want him in memory care. The facility seemed immaculate, well-maintained, and the staff was friendly enough when we were doing the tour.
Stephanie
Benchmark Senior Living at Billerica Crossings was an older facility, but they're in the process of updating it. They have a slightly younger average age of population. The living spaces and the dining hall were nice. Michelle was lovely and was very nice. She gave me the information that I needed. They had a pool table and a couple of smaller common areas where people could sit, chat, watch a game, or do whatever.
Steve
I am a friend or relative of a current/past resident
My friend enjoys Benchmark Senior Living at Billerica Crossings very much. They're very caring and attentive and all her needs are met. She likes it very much there. They're very kind to her and very helpful to me. She's in a studio apartment. It's not overly large, but she doesn't need an overly large place. it's very adequate. They have a library and reading rooms, an outdoor porch which is a garden, a nice dining room, nice common areas, and a TV room. She's kind of a picky eater and she doesn't care for some of the food, but that's not because the food was bad, it's because she has a picky appetite. They have bingo and game time. It's a little expensive, but it's OK. It's a peaceful community, and the residents are all very nice. It's a nice place for her.
Diane
Benchmark Senior Living at Billerica Crossings was a beautiful facility. I felt when we were interviewed, that they were almost trying to push her into more services. They were very nice, the building was absolutely beautiful, but right away they started with "Can you take your own medicine? We don't know if you can, we might have to have somebody give it to you." She's always taken her own meds. That ends up a few more hundred dollars per month. I believe they have plenty of activities, the problem was at that time they still have to space people, and everybody had to wear a mask. If she had gone there she would have to quarantine for a longer time, because of COVID, it would have been two weeks.
M.J.
I went to Benchmark Senior Living at Billerica Crossings. It was a little more inexpensive, but the rooms were a little small, like only one window, and the bathrooms weren't that big. They had some things going on, but they were using crayons, coloring books to color, and it was a much older building. I talked to one lady, I went ahead and met her, she wasn't there, and she wasn't working there anymore, so I talked to one of the head bosses; he gave me a tour of the place. Another lady was calling me, she took over her position. I guess they go through a lot of people, which is something I don't want. They were watching a video of a guy singing. Their outside area was alright, you could go out there and sit down, and walk around their path area, but that was it.
Provider Response
Thanks for your review. We appreciate this feedback from your tour, and are sorry to hear that you didn't have a better experience. We take all feedback seriously, and would like to learn a bit more about your concerns so that we can improve. Can you please reach out to us at Benchmark so that we can address your concerns?
Virginia
I visited the memory care unit of Benchmark Senior Living at Billerica Crossings because my mother needed memory care. It was clean and the people there seemed very nice. They were trying to engage some of the residents there in an activity, but probably due to their own personal capacities, not all of them were able to engage. It was a clean facility, but it seemed a little cramped, or small if you will, in some areas. Their shared rooms, like if they were to have a roommate in a double occupancy room, was a little awkward type of setup. In one room I visited, and it was a very nice room, but you had to walk through someone else's sleeping area to get to the door to the hallway and that I did not like. That was in only one room, and that was the one available at the time that I was looking. The activity that I witnessed was like a sing-along. With Covid being as rampant as it was, there weren't too many activities they can actually do together as a group. That's what Benchmark normally tries to focus on; people have to keep their distance. There's not a whole lot they can do. At Benchmark, if memory serves me, there was almost like a small kitchenette with a refrigerator and a sink, which I thought was really cool. That was well received by me. Unfortunately, my mother does not have one in her room because they were afraid of glass and hot items, which I did not think was a concern at the time that I was looking. But in hindsight, it's a wonderful concern because what if they dropped something and not remember. What if my mother forgets to shut the water and cause a flood downstairs to her neighbor and the next building? That will cause anxiety, money, and aggravation in all parties. The staff that helped me out was very fun and polite, and they even sent cookies home for my granddaughters.
Walter
We went to Benchmark Senior Living at Billerica Crossings. Everything was excellent, we were greeted at the door, the girl took us through all the things, we went through every aspect of the place. It was the time of the COVID, but we thought we saw everything we needed to see. She was very informative, very pleasant, and it went great. The place was nice.
Donna
I am a friend or relative of a current/past resident
My father stayed at Benchmark Senior Living at Billerica Crossings. The layout was good. It was very welcoming and homey. The staff that had been there long term was very committed and very caring. The dining area was okay. He never complained about the food, but it was industrial cooking. There were lots of activities offered, and the activity coordinator was very lively, engaging, and committed to the residents.
Ann
Benchmark Senior Living at Billerica Crossings has very caring people. They went out of their way to help me out, and reached out to me to see how I was doing. They continued until the end to try to see if they could handle my husband, but in the end it was impossible. They have a memory clinic there, and I was impressed with everything I saw there.
Mike
Benchmark Senior Living at Billerica Crossings looked very nice inside, but when we went to the memory care unit, it was a little depressing seeing the people sleeping and just watching TV. I was only able to talk to the director and he knew what he was talking about. The place looked very clean and it would be an ideal place for seniors. I was impressed.
Lady Nurse
Benchmark was lovely; there's a beautiful level for the normal people, and there's the jail for people with dementia, but I did not find Benchmark to be a jail. The upper floors were very nice and clean, and people were treated with respect. They had chairs, flowers, and pictures, and it was very similar to downstairs, but more controlled. The tour person was lovely and she still emails me and invites me to talks. She's a very good representative of Benchmark.
Rosanne726762
I am a friend or relative of a resident
Billerica Crossings is very clean, the staff is very nice, and they work with you as a team. If you have a problem, you call, and they get right back to you. We ended up putting my father there, and he got in at the end of June. It's good so far, and we're very happy with them. What stood out was how the staff tried to get them involved in activities, and they do day trips. They have a lot of get-togethers to get the family together with the residents.
James124536550
I like that Benchmark has a family feel, and the staff is cheerful. They have music, games, and some light exercise. They serve three meals a day, and my mom does not eat snacks because they feed her very well. They have an internal service, plus she had in-house care for a while during the transition.
Provider Response
Thank you for sharing! Caring for seniors is not just our purpose, it's our passion. Please feel free to call if there is ever anything we can do for you and your family.
Mary Jane4
Everything at Benchmark Senior Living at Billerica Crossings was perfect. The rooms were spacious. The staff were perfect too. I have nothing bad to say about this facility.
Provider Response
Thank you! Please call us if we can be of assistance to you and your family.
Pat114883450
My in-laws moved into Benchmark Senior Living, and we are very pleased with it. It's a very homey environment. The residents are out of their rooms to stay engaged with each other and are happy. We had a really good feeling from the start. The staff is outstanding, very patient, and take a lot of time with us. They were very thorough in answering our initial questions and concerns. They are always available to jump into whatever is needed. We are amazed by that. The food is great. There is so much social activity, and they have a wonderful activity's director who engages them. They are really settled in and are very comfortable with the facility.
Provider Response
One of the many benefits of being a senior living company is the ability to create moments that wow our families. Thanks for your kind words! Please contact us if you ever have any questions or concerns.
JF
Billerica Crossings looked like an old farm house. I like the facility because it was a little smaller and not so spread out as some of the other places, plus its only one floor and I liked that. The staff were very good.
LovelyDaughter0000078
I am a friend or relative of a resident
After my mother passed, my father was quite depressed and lonely. My sister and I both went up and took a tour of Billerica Crossings. We found it to be very nice. My dad had his own little apartment. The rooms were great and they kept them very clean. The food was excellent, too. We even had dinner with them as I went up to visit during the week. I would stay and have dinner with them or we go down for any family functions that they will have. They're not perfect, they have problems, and everybody does. But they're on top of everything. We were quite pleased with them. Dad stayed for two years, but then he decided he wanted to come home because everyone that he had become friendly with has either moved on to a nursing home or passed away, and he was lonely again. So he moved back home.
Marianne4
I am a friend or relative of a resident
Billerica Crossings was very nice but very small. The studio apartment was very nice. The food was very good too. The only problem was they were going to relocate my friend to memory care unit and the room they have for her wasn't comfortable with what we wanted.
lo
I am a friend or relative of resident
My parent is a resident here and i would say that up until this summer we have been very happy with the care. However, there have been major staff changes here recently and key positions are being filled part time by staff from other Benchmark facilities as well as having nurses fill in as activity directors--especially in the memory unit. It is unclear if this is financially driven, or what is going on--but numerous other resident's family members have shared their concerns with us. Ask a lot of questions if you are considering BC and make sure you are getting what you are paying for. On the plus side, the aides have always been loving and involved, but due to a lack of leadership and consistency of staff, what had been an incredibly good facility has gone downhill quickly. Hopefully they can recover, but have been floundering for a couple of months now.
Provider Response
Part of the strength of Benchmark Senior Living comes from our regional resources and local presence. Because of this, we have the ability to support other communities during times of transition. We currently have a very seasoned, tenured Executive Director covering Billerica Crossings while we search for the high caliber leader we require at our buildings. We encourage you to reach out to the Executive Director to discuss your concerns about the staffing and the changes that you have seen.
While we recognize that change is never easy "" please know that we as a company remain focused on providing our residents with the highest quality of care and programming. We regularly evaluate and re-evaluate staff performance and community procedures through ongoing reviews, action plans, and education. We strive to continually make improvements and your feed-back helps us accomplish that.
We love what we do and are extremely proud of our team and of their dedication to the individual needs of every resident. Thank you for sharing your experiences with us.
Explore Nearby Care
Expand your provider search by geography and care type.
Services and Amenities of Benchmark Senior Living at Billerica Crossings in Billerica, Massachusetts
Room and housing options
Companion Suites: We offer companion suites
About Benchmark Senior Living at Billerica Crossings in Billerica, Massachusetts
CURRENTLY NOT ACCEPTING NEW RESIDENTS
Help seniors by writing a review

If you have firsthand experience with a community or home care agency, share your review to help others searching for senior living and care.
Request Pricing Information
By clicking "Get Costs", I am providing express written consent to receive calls including automated/pre-recorded calls and automated texts for which I may incur a cost, as well as emails from Caring and its partners. I understand I am not obligated to provide this consent to utilize Caring's service(s). I acknowledge I was able to review the Agreement to be Contacted, Terms of Use, and Privacy Policy. This site is protected by reCAPTCHA and the Google Privacy Policy and Terms of Service apply.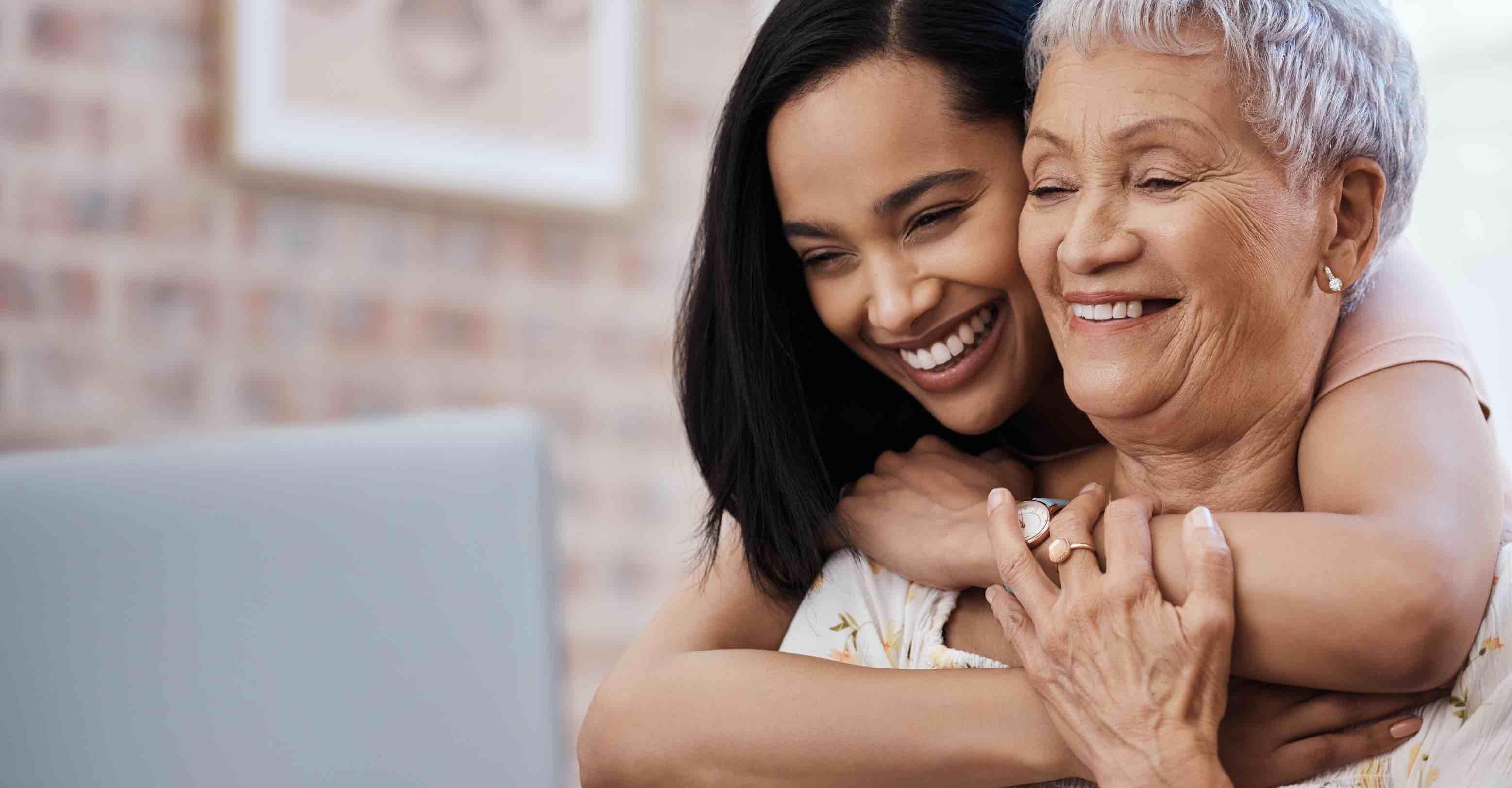 Compare costs, photos & reviews of senior living and care options near you.
Questions?
Call to speak to one of Caring's Family Advisors, or submit a request for more information here.
Costs for Benchmark Senior Living at Billerica Crossings in Billerica, Massachusetts
Assisted Living
This level of care provides support for those who need help with personal care needs such as cleaning, bathing, and dressing. Residents selecting this level of care are treated to many amenities in a home-like atmosphere, while getting support in their daily lives.
Memory Care
Memory Care is specifically designed to meet the needs of those with Alzheimer's or other forms of dementia. Specially trained staff members assist with activities of daily living (such as bathing and dressing) and provide therapies to slow further loss of cognitive abilities.
Didn't find what you were looking for?
Caring's Family Advisors can help answer your questions, schedule tours, and more.