🎉 PROMOTION Season of Savings offer thru 2023! Call for a list of available suites and...
24 Mall Road, Burlington, MA 01803
Offers Memory Care and Assisted Living
Photos of Sunrise of Burlington MA
Request Pricing
By clicking "Get Costs", I am providing express written consent to receive calls including automated/pre-recorded calls and automated texts for which I may incur a cost, as well as emails from Caring and its partners. I understand I am not obligated to provide this consent to utilize Caring's service(s). I acknowledge I was able to review the Agreement to be Contacted, Terms of Use, and Privacy Policy. This site is protected by reCAPTCHA and the Google Privacy Policy and Terms of Service apply.
Reviews of Sunrise of Burlington MA in Burlington, Massachusetts
Kathy
I am a friend or relative of a current/past resident
My mom has been in Sunrise of Burlington. She considers it her home. There are some really good people and some really bad people. Her room is OK, and it's a beautiful building. The grounds are also beautiful. They have a person that's in charge of the recreation. So before COVID, they had their own bus to take people out to different restaurants and shopping, and they provided a lot of stuff. Just since COVID, everything's been off. It's on the same road as the Leahy hospital, so the location is convenient. They had Bible study, arts and crafts, bingo, and exercises, which were her favorite.
Peter
I toured Sunrise of Burlington MA for my mom. It was fresh, clean, and open. It looked like they're either very well kept, or they just did a renovation or remodel; everything looked very nice. The staff was very helpful, as they all are, nothing out of the ordinary. With Covid, we weren't able to try any food or anything there. It was a walkthrough and if I remember correctly, the dining area seemed very nice. I think they had the amenities that you would expect.
Jonnie
Sunrise of Burlington MA's accommodations are great and the place is very nice. The memory care portion there would have cost us more money because we would have needed to hire somebody to come in for 24-hour care. They do laundry and housekeeping. The rooms were very nice. The residents came right over and were excited to talk about living there. They welcomed us and they were very sweet. They looked happy, joked around, and they interacted with us. They were very cute.
Susan
I am a friend or relative of a current/past resident
My mother is at Sunrise of Burlington right now. Our experience has been good. The rooms, the staff, services, the food, and the dining setup is good. The dining room is restaurant style. She's on the third floor, so she basically gets taken care of and put into a common area. Occasionally, they have activities for them, but they are limited to what they can do. They have a patio and they have somebody who comes in if the family wants them to get a haircut. It's a well-maintained, nice place.
Joseph
I am a friend or relative of a current/past resident
My sister is at Sunrise of Burlington. I would recommend them. The price is comparable with others. Everything is satisfactory. The activities are very satisfactory too. The workers are very nice. One worker there is exceptionally nice. The rooms are very nice. I had one meal there and it was satisfactory.
soccermm
I am/was a resident of this facility
searched high and low and the staff was the best at this location. They really care and treat my mother with dignity and respect. Other places felt like they were putting on a show when I visited. My mom loves the food and she is pretty picky!
HAPPY FAMILY MEMBER AND RESIDENT
I am a friend or relative of a current/past resident
Best decision our family made. Dad loved living here. Gave him his independence. Became more social. Very Happy. Clean facility. Staff awesome. Food great. Tons of stuff for residents to do - parties, entertainment, family cookouts. Staff knows everyones names from resident to families. Great walking path. Nurse on site. High recommend.
Shelia Stein
I visited Sunrise of Burlington last month and was so impressed by the team I met there. All of the team members were so engaged and had such passion for the people they were caring for. I am in the process of moving my mother in and would highly recommend this community to others.
Fran166453
I had a good experience with Sunrise; my mother liked it, but it was expensive. Everything was very nice. The location was fine, and It was closer to my other siblings.
burlingtonmom
My Mother and I toured this facility late last year. Unfortunately, she never got the chance to move in because she passed away but Sunrise of Burlington was at the top of our list. Everyone we came into contact with was top-notch. Very professional, courteous and seemed to genuinely care about their residents.
Lady Nurse
I visited Sunrise. The downstairs assisted living was gorgeous, but I didn't care for the memory unit. It was very barren, and I felt like I was going to prison. The staff wasn't as affectionate; I just didn't get a good feeling there. They have provisions for activities.
Provider Response
We are sorry to hear about your experience at our community. We take your comments very seriously and would like to speak with you further. Please email information (at) sunriseseniorliving (dot) com with your contact information so that we can reach out to you. Thank you, The Sunrise Team
Haleh746472
I like Sunrise of Burlington MA. The rooms were about the same as the ones from the other community, but they're adequate. It was clean and organized. There was a library, a garden area, and a large living area where they would have guests for entertainment. The staff was very friendly and very nice. Sunrise of Burlington was OK.
Leslie K.ZVZAZ
I am a friend or relative of a resident
My father has been in Sunrise of Burlington, MA since March. The place is really nice and well kept. We ate at their restaurant, and the food was good. I feel that they offer a balanced meal. He seems to be doing OK there. The place is not too big, and the grounds are really nice with a nice walking path around the entire property. The room that my dad has is really nice with a really nice view. The whole place feels more like a home. The one criticism that I have is that we were made to believe that he would have a care manager and a lot of times we feel that we are not informed about what's going on with his care. The communication is not great between the place and the family.
Anonymous112580150
Sunrise of Burlington seemed like a very social community, so there were a lot of activities for my grandmother. It was very clean and very well-maintained.
Caring69643450
I am a friend or relative of a resident
My brother and my sister are at Sunrise of Burlington. They have been there a couple of months now and so far so good. They have different types of room. They have studio, one bedroom, and a companion room which is very large where two women or two men can live there. I was able to eat there and the food is pretty good.
Denise12
I am a friend or relative of a resident
My father moved to Sunrise of Burlington last August. The place was reasonably priced in terms of the assets that my father and us have. The place is very, very nice. The day that we went for a tour at the facility, the people were very warm, friendly, and helpful. They have exercise walks and that's good. They will sometimes also go to restaurants. There's a doctor that comes into facility. My father really liked the place.
johnfitz63
Sunrise was a fairly good assisted living complex. The staff always seemed friendly and on top of their game. The doors had keyless number pads to keep residents from wandering off, and the codes were provided to visitors. The food seemed to be decent when I witnessed it being served, and the guests seemed to enjoy it. The lounges were stocked with TVs, movies, games and books pertinent to the interests of the guests (i.e, they weren't all modern magazines).
Helpful care-giver
The overall look was nice. They were working on lobby renovations for the time period that I was working with my client. The staff were relatively friendly and responded appropriately to the residents in the facility.
westmont
When I visited this facility I was amazed at the beautiful decor and comfortable living for seniors. A very friendly place with a lot of activity for all levels of care for the residents. The dining area was impeccible and the food was very good. I am considering this facility for my mom who has dementia.
Services and Amenities of Sunrise of Burlington MA in Burlington, Massachusetts
About Sunrise of Burlington MA in Burlington, Massachusetts
Focusing on your unique needs and preferences, Sunrise Senior Living takes a holistic approach to senior care. With us, you can expect consistent yet individualized care rooted in evidence based research and theories of aging. From personalized programming to quality dining, we concentrate on your individual wellness and well-being so you can live life exactly how you please.
We remain firmly focused on promoting the safety of our residents, and are taking rigorous measures to help maintain their health during this time. Sunrise CareConnect, our electronic health record system, allows physicians to track residents' care, medication protocol, and progress notes remotely. In addition, we are facilitating telehealth visits with health care providers, minimizing the need for external office visits.
At Sunrise, championing quality of life for all seniors is our mission and is carried out by every Sunrise team member. Based on resident surveys, consumer insights, and industry metrics, national programs have recognized Sunrise's efforts and our commitment to quality care.Sunrise communities have earned more than 280 National Quality Awards - more than any other assisted living provider. To learn more about our award winning communities, a full listing of the company's recipients can be found on Sunrise's National Quality Award page.
Help seniors by writing a review

If you have firsthand experience with a community or home care agency, share your review to help others searching for senior living and care.
Request Pricing Information
By clicking "Get Costs", I am providing express written consent to receive calls including automated/pre-recorded calls and automated texts for which I may incur a cost, as well as emails from Caring and its partners. I understand I am not obligated to provide this consent to utilize Caring's service(s). I acknowledge I was able to review the Agreement to be Contacted, Terms of Use, and Privacy Policy. This site is protected by reCAPTCHA and the Google Privacy Policy and Terms of Service apply.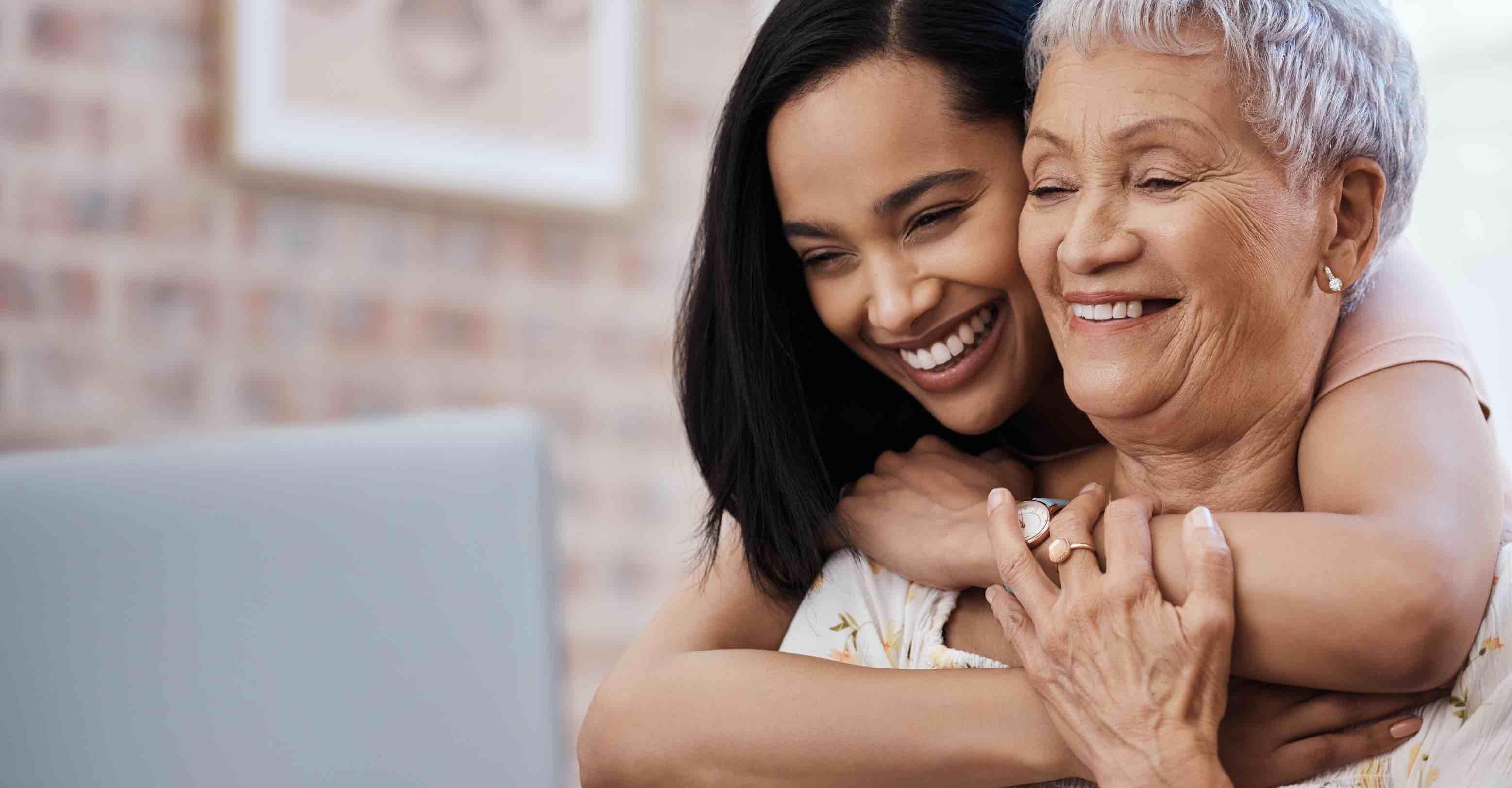 Compare costs, photos & reviews of senior living and care options near you.
Questions?
Call to speak to one of Caring's Family Advisors, or submit a request for more information here.
Costs for Sunrise of Burlington MA in Burlington, Massachusetts
Memory Care
Memory Care is specifically designed to meet the needs of those with Alzheimer's or other forms of dementia. Specially trained staff members assist with activities of daily living (such as bathing and dressing) and provide therapies to slow further loss of cognitive abilities.
Assisted Living
This level of care provides support for those who need help with personal care needs such as cleaning, bathing, and dressing. Residents selecting this level of care are treated to many amenities in a home-like atmosphere, while getting support in their daily lives.
Didn't find what you were looking for?
Caring's Family Advisors can help answer your questions, schedule tours, and more.