🎉 PROMOTION Cocoa & Carol-oke. Please join us on Dec 14th for hot cocoa, holiday sing-a...
15 Stevens Street, Andover, MA 01810
Offers Assisted Living, Independent Living, and Memory Care
Photos of Atria Marland Place
Request Pricing
By clicking "Get Costs", I am providing express written consent to receive calls including automated/pre-recorded calls and automated texts for which I may incur a cost, as well as emails from Caring and its partners. I understand I am not obligated to provide this consent to utilize Caring's service(s). I acknowledge I was able to review the Agreement to be Contacted, Terms of Use, and Privacy Policy. This site is protected by reCAPTCHA and the Google Privacy Policy and Terms of Service apply.
Reviews of Atria Marland Place in Andover, Massachusetts
4.8

4.7

4.0

4.3

4.0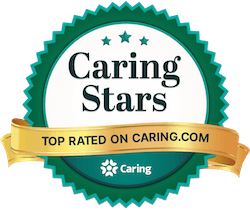 HolliR
I am a friend or relative of a current/past resident
The LG Staff is wonderful in attending to both Dad's and my family's needs. From leadership and management to the aides, all are very caring and committed to their clients. The wellness team always makes sure we are informed and handle Dad and me so well and always with kindness. I love being greeted by the concierge by my first name - every time and with a smile and sincere conversation. My Dad has a 1 bedroom and is very comfortable with plenty of room for walker/wheelchair access and a place to relax with visitors in his living room or one of the common rooms where there's music playing or and activity going on. It's wonderful to see the beautiful artwork on display that was created by the residence!
thankful kid
I am a friend or relative of a current/past resident
The staff is so caring. Whether they work in housekeeping, maintenance, food service, or care staff they are always willing to help, friendly, and kind. The facility is clean and vibrant. There is a variety of food choices to accommodate even the pickiest of eaters.
Dianne
I am a friend or relative of a current/past resident
My mom stayed at Atria Marland Place. The apartments themselves are beautiful, but my mother had an air conditioning issue that was not resolved in the 60 days she was there. The food service was terrible. The additional paid-for services, like laundry service, did not happen on a regular basis, and when brought to their attention they made every attempt to correct it, but it was short-lived. My mom's room was spacious and well-maintained. The staff was inattentive.
Provider Response
Hello Dianne, Thank you for taking the time to share your concerns. We take them seriously. I understand that our Executive Director has personally connected with you, and I have shared these comments with the community Regional Vice President. I believe you have their contact information, and if you email me, I would be happy to connect you further.
Robin
I am moving into Atria Marland Place next month. It had wonderful amenities and it offered a lot. The meals were included in the price. The staff was wonderful and they did an excellent job. They were very accommodating, very informative, and very pleasant.
Pamela
Atria Marland Place was nice, but it had much smaller rooms and a lot of them didn't have kitchens. They just had a sink and a refrigerator. They offer three meals a day. They had little pubs there. The person that did the tour was very nice. We didn't see any residents though. They weren't around, and that kind of concerned us.
Provider Response
Hi Pamela, Thanks for sharing your tour experience with us. Your feedback is important. We would be happy to introduce you to our Resident Ambassadors or have you join our residents for lunch next time. Looking forward to seeing you and your family again.
Wanda
I've toured Atria Marland Place, it's an excellent facility and I can't say enough good things about them. From the staff, their continued help, and the way that the facility and community looked which is beautifully done and kept up, to the dining services. Everything was excellent. They had a movie theater room and they had a beautiful outdoor deck. They had several different areas where they could go and eat besides just one dining room, so there was a main restaurant, a pub, and a bistro. The individual rooms were lovely.
Brenda
Atria Marland Place was very nice. I loved the rooms and the fact that in the memory care unit, you can get something bigger than a studio. You can get a one-bedroom and you can get an alcove, which is like a big studio apartment. It was nice to have the apartment size options in memory care. I also love the view and the big mill windows were kind of nice, too, and the high ceilings because it's a converted mill. The amount of light that the windows let in was nice. Everybody was very pleasant. It seemed like there were a lot of activities available to the clients there.
Albert
I loved Atria Marland Place. That was the first one I saw. They had everything. They were secure. They had a secure elevator, and the people were able to get down. They had a tavern that they could go in, a pool table, a little bar, and a theater. It was very nice. The dining area was nice. They had an activities director and they got everybody to do all kinds of things. The rooms were very nice. They have transportation. They told me that they took them out on field trips and stuff.
Ruth
The upkeep and cleanliness of Atria Marland Place were very good. They had furniture in the room that you enter when you first come in, for big groups and small groups, so that people could meet with a few other people in a little space and be separated from others. The gentleman that took me on the tour told us too much information for the amount of time. Some of it should have given on handouts or e-mail. I felt exhausted when I left, but he was friendly and very helpful. The dining area was open, light, and very nice. They had a lot of things going on, so you could always find something that you liked.
Provider Response
Hi Ruth, Your feedback is important to us, so thank you for sharing your experience! Please let our team know if you have other questions, and we are happy to help in your senior living search.
Bonny
Atria Marland Place is a restored mill building, and the building is stunning. The memory care unit is on the fourth floor. The facility was very clean. We didn't eat the food, but it looked good. The gentleman that we met with was very helpful. I would recommend it to people to check it out. It's pretty expensive, but it would be a nice place to go if you have the money. The memory care rooms were tiny. They had a huge movie theater with big reclining leather seats, an arts and crafts room, and an exercise room. They had all kinds of amenities. There was an outdoor patio. They have huge, tall windows. The bedroom overlooks the Shawsheen River, which is gorgeous. They had a deck that the residents could use.
Charles
We went to Atria Marland Place. It was nice, but you're confined to the top floor. It's got a hallway to walk back and forth onto a small outside courtyard. It wasn't bad. The staff was great there. No problems with the staff. It was OK, it was clean.
Provider Response
Hi Charles, It was our pleasure to show you and your family our community. Your feedback is so important to us, so thank you for sharing your experience!
Pamela
I toured Atria Marland Place. It was nice and clean, and the layout was elegant. It was a lot like a hotel. It was kind of big like a big hotel, and I really didn't feel that it was that homey. They have two sides and you take an elevator to the other side where there's an outdoor patio. I think it's kind of confusing for people that can't find their way out of a paper bag, so to speak. Like I had a hard time and I said, "I hope you can show me how to get back there because I don't know which way to go." I couldn't see my mom trying to find a way around there because it was so big. It was a nice place, but it was just a little bit too big for what I wanted for my mom. The staff who gave me the tour was great. The place was clean. The outside was a little like a brick building, it didn't look too homey from the outside, but the inside was nice. The staff was very friendly. She told us a lot about the place. They have a full-service salon and spa, library, movie theater, creative arts studio, and game room.
Provider Response
Pamela, Thank you for visiting with us. We look forward to seeing you and your mom again soon.
Sam
My mother was a resident recently and received excellent care. I was especially impressed with the executive Director. She delivered on all fronts and was a pleasure to deal with.
Clhrread
I am/was a resident of this facility
Content: My dad has been living at Marland Place for three and a half years. I am blessed that he is member of the Marland community. Each staff member is always kind, thoughtful and respectful of the needs of each resident. Needless to say, Covid 19 has affected all of us. During this extremely challenging time, the staff went above beyond to keep our loved ones safe , healthy and emotionally stable. Communication between the staff and family members is outstanding. We are always informed regarding anything that may arise. Thank you so much to each staff member. You all work so hard everyday to make certain that the quality of care is nothing less than exceptional.
MP
I am/was a resident of this facility
I've been a resident of Atria Marland Place for roughly four years now. So far, it's changed my life in a positive way. I was living alone in a condominium. I had an accident and suffered from high anxiety. I was by myself and my sisters urged me to look at this. I was very apprehensive in the beginning, but with the care of all the programming that I'm part of here and working with the other residents and the staff, my life has changed. I work very closely with the Engage Life Director every day and that has really brought me to have a different positive outlook on my life. I participate from morning to night and I'm enjoying everyone unless I have to go out to a doctor's appointment. They have been accommodating my needs. I am on the younger side of a lot of the residents here and I'm prediabetic, so I tend to like more of the vegetables, more of the protein, a lot of the different types of salads, and they will accommodate me and make me special salads. I have a one-bedroom and I face the front of the building. I've got plenty of room. Every so often, housekeeping will come and help me, and we'll kind of look to see how we can rearrange things. All of the furniture is my own, which I took from my condo, but I has since bought a couple of new pieces. It made me a better person and less doctor's appointments. I've always been a huge sports fan, so living alone I couldn't really partake in anything and couldn't be cheering things on, but here at Marland Place, I get to participate. Last night, we were together for my favorite team, the Patriots. I can go out in a van and go for different adventures. It's just busy, morning, noon and night, the positive way. They have birthday parties. They decorate our doors and they go out of their way to make sure we get to enjoy our special day. I didn't have that at home. I've been looking forward to finding a way to make people aware how much it has changed my life. We have theme days every Wednesday and they come around to my apartment. We're all part of the theme. Staff will dress up. We've got yappy hour coming up.
Louise
I am a friend or relative of a current/past resident
Moved my mom in community around a year ago. She was constantly calling family when she was home how lonely she was. Now she tells US when we can visit due to her busy schedule. She is very happy here
Provider Response
We're thrilled to have your mother call our community home. Thank you for sharing, and thank you for choosing Atria.
Rita
I am in the beginning stages looking for my grandmother who has early onset dementia went to facility and loved everything about it but not sure till beginning of fall when we decide as a family
Lola
I went here for a tour and the facility looked very clean he building was as beautiful. The residents were all listening to live music 1 of apt I saw had a view of the river I think I may chose this place for mom
Provider Response
Hi Lola, It was our pleasure to show you our community. Looking forward to seeing you and your mom again soon!
purplelady
I am a friend or relative of a current/past resident
Staff was very friendly, my mother adjusted to the community and loved how social she became. Activities and outings allowed her to make so many new friends
Provider Response
Thanks for sharing your experience! We take pride in delivering quality service each and every day.
JB
Both the facility and the staff were wonderful to me and my visiting family!
Kalo
I'm looking for a place for my Aunt. The building was clean and presented well. The staff seemed very attentive to the residents. The dining room was very busy and the food smelled great. I am going to suggest my Aunt picks this place
DL13
I am a friend or relative of a current/past resident
This facility finally has the right management team. 😃 My grandmother is so happy there. She's treated like family not just a resident. She loves the dining experience.
K33462
I am a friend or relative of a current/past resident
The residents always look happy there. Last time I visited my grand father I was so happy to see him out in the lobby with a group of friends having a sing along.
Aunty
I visited this facility. My overall impression was that it was attractive clean and quiet. The staff I spoke with were friendly and helpful. I was introduced to the most recent director who was welcoming and pleasant. I wasn't able to try the food but it smelled really good! Several residents appears to be enjoying a happy hour. I left the residence favorably impressed.
Longshot
I am a friend or relative of a current/past resident
The staff is very attentive and professional with the residents. Marland Place Is well maintained and comfortable. Security is exceptional. Management is top notch.
Provider Response
Thanks for sharing your experience! We take pride in delivering quality service each and every day.
cc1214
I am a friend or relative of a current/past resident
My grandmother lives in this facility and she loves it! She feels safe and the staff has been wonderful to work with.
Provider Response
We're thrilled to have your grandmother and your family part of the Atria family. Thanks for sharing!
Helen
We have decided to go with Atria Marland Place. We set up the nurses' interview, and we're gonna have a conversation after that. It was great, despite the COVID restrictions; they're slowly opening up the place. They showed me everything that's available for my father and they showed me several rooms that are open. I saw several actual residents engaging in a music activity and others were getting ready for lunch. The staff is very pleasant and everyone is willing to talk, answer questions, and answer information about the place and that was very helpful. From all that I've heard, it seems that the food is very good. My main issue with the food at his current place is the lack of selection. Here, they offer pretty much anything that somebody would want; they just have to ask for it, which is very nice. It's exceptional; everything was super clean and almost looked brand-new although I know it's not new. It was just so reassuring to see something so well-cared for.
Reviewer RC#0104d
I am a friend or relative of a current/past resident
My mom is at Atria Marland Place. It's been genuinely good. A lot of staff turnover, especially on the leadership positions at the facility. I know it's tough with everything that's going on, but they've had a lot of struggles, I think, with keeping personnel, inconsistent support, and then they know they had a lot of COVID. That was more of our concern, was the COVID, 'cause I think they had a lot of temporary help in and out of there, but overall it's been OK. The food has been up and down. They've had three chefs since she's been there, so it's been a little spotty. Sometimes it's pretty good, and other times it's been not so good. They have a tons of stuff for activities. She kinda keeps to herself. She doesn't really care to participate in that stuff, but that's just her decision. They do a good job trying to get people involved, and there's certainly enough stuff going on.
Provider Response
Hello, Thank you for sharing your experience. Your feedback is valuable to us, and we take it seriously.
Barry
I am a friend or relative of a current/past resident
My dad is at Atria Marland Place. They had a breakout with the coronavirus, but it seems to be back in the control, and he's fine, so I'm going to leave him there. It's good. It's a very good, tight-knit group of aides that care for my dad and the people on his floor. The rooms are adequate and well cleaned. They have a couple of social directors there that are very engaging with all of the people who are in the facility. We're totally thrilled with the type of care he's getting at Atria. He is in the memory care, which is on the fourth floor. They have a chef there that I met earlier before the COVID shutdown, and I've eaten a couple of meals there at holiday times with my dad. I think that the food is very good. They do have activities, but that's all changed with the COVID as they try to socially distance. They used to have everything, from music to bingo, to dancing, to people coming in and performing, and it was pretty good. They always had one to two major things a week. It is expensive. It's an older building, but it certainly has been modernized and all those good things.
Provider Response
Hi Barry, Thank you for your support, understanding and trust of us through this pandemic. Our residents and staff are what matters most to us. Your feedback is important, so thank you for sharing your experience.
John
Atria Marland Place has a variety of levels of care and religious services that are right in the building. They go out of their way to have on-site activities that have been requested. The main thing that strikes me about it is that it's secure. They have their own parking and you can't walk in without being seen by someone which I thought was pretty good. The staff is well-trained and knows who the residents are and what their special requirements might be. It was surprising how well they knew everyone.
Jim362480
My tour of Atria Marland Place was fine. The place was well kept, clean, and big. The rooms were average but in good condition. The residents I saw seemed fine.
Provider Response
Hi Jim,
Thank you for touring the community. We appreciate you taking the time to leave your thoughts.
Chris678655
Atria Marland is nice. It is in a nice location. The place is very neat and clean, and they have a lot of activities.
JP90187361
I say the memory care unit at Atria in Andover is not appropriate for residents with Alzheimers or advanced dementia. lack of attention and improper care. For Alzheimers, Life Guidance units, level of care is very limited, and you will quickly see the need for alternate placement.. The staff cannot handle those patients that wander or get very confused....Strange for this is Alzheimers behavior 101. They claim they are adapt at handling cases such as this but the truth is far from it...We installed drop cams to monitor and care and patience was severely lacking....The night staff put the residents to be right after dinner so they can sit and watch tv all night and not do anything....no wonder they could not handle a patient roaming or wandering due to confusion at night....
Provider Response
I appreciate you bringing your concerns to my attention, and I'd like to help. Would you mind emailing me at customerservice@atriaseniorlilving.com? That way I can learn more and share this information with those who are best positioned to address the matter.
Caring110174550
I am a friend or relative of a resident
We chose Marland Place because it was close and very nice. Their rooms were the best that we saw. The food is great, and it is very clean, very well-maintained, very bright, and cheery.
CoachDiana
My husband was at Atria and repetitively acted up due to lack of attention and improper care. It is on this basis that I say the memory care unit at Atria in Andover is not appropriate for residents with Alzheimers or advanced dementia. While a beautiful facility, many caregivers are untrained and ill-equipped to handle difficult behaviors that are common to Alzheimer patients. Individuals with unique needs are seen as a burden and problem. With the exception of a few loving caregivers (real angels), a number of caregivers just want to do their jobs and go home. Some members of management lack empathy and come across as detached and uncaring. There's a cookie cutter approach to care. I would not hesitate to recommend Atria for assisted or independent living but not for memory care patients who need a higher level of care unless you are prepared to move your loved one quickly to another facility or have the means to supplement their care with extensive outside help. Now that I am in another and much better facility, I can see the difference and happily report that my husband no longer acts out and is very content I can go and enjoy him with peace of mind knowing he is loved and well cared for (something I didn't have at Atria).
Provider Response
Thank you for taking the time to tell us about your experience with Atria Marland Place. Your comments are concerning to us, and we'd like to learn more about your situation. If you're comfortable sharing more information with us, please reach out to us at customerservice@atriaseniorliving.com.
Augusta1
We went to Atria Marland Place. It seemed OK. They treated us to lunch, and the food was very good. However, the rooms were rather small. It was quite a long walk to go to the dining area, and my husband wasn't too happy with it. Plus, I thought the upfront costs were a little higher than what we could manage right now.
Provider Response
Thanks for visiting our community. I'm sorry to learn that it isn't a perfect fit for you husband right now, but welcome you back any time. If you want to share any other feedback, feel free to send me an email at customerservice@atriaseniorliving.com.
Caring68906850
I am a friend or relative of a resident
My mom is now at Atria Marland Place. We interviewed with them and decided that we like what they offered. At Atria Marland, they were upfront with everything. Unlike just about every place that we called, they did not tell us about the upfront fee until the very end when we were considering it and getting close to contracting with them. The upfront fee ranged up to $6000 and it's no refund. So if your parent happens to get sick just before they are about to move and can't move in, you would lose the money ? period. No refund. Atria Marland Place is a very nice place. My first impression of it was that it was warm, inviting and welcoming. The residents seemed happy. They were warm, friendly and inviting to my mom. She is in a shared room and this is one of the things that sold us on for this particular facility because it has a shared main living area, the living room-kitchenette area. Each of the two occupants has their own spacious bedroom and bathroom. That?s really ideal because they can be together when they want to be and they can be private when they want to be. Regarding the staff, since my mom has been there, we have been very pleased with them. They are being very helpful and friendly. My mom loves the aides. She thinks they are the nicest and sweetest women and she calls them "her girls". The food is excellent. The dining room's ambience is very nice. The wait staff is very friendly and warm. They are just cheerful and fun. They would joke around with the residents. For activities, they have groups coming in, they have parties at different holidays, they have movies, games and card games and then they also have exercise classes. They even have a van that takes them to places. Overall, we are delighted with it.
charles0167
Atria was very well organized. The staff that I talked to seemed to be knowledgeable and friendly. I liked the building, it was an old fashioned building that was done over. You always felt that it has a lot of room and not cramped. We had dinner there and it was excellent. It was well prepared and well presented. The facilities were restaurant style and were nice.
Jim34
I am a friend or relative of a resident
Atria Marland Place is in the same town that my dad grew up in. Its apartments are nice. The activities are good. It's as good as we can do.
alundquist
I am a friend or relative of a resident
It was a really nice living facility in a really wealthy upscale town. It is a peaceful place that looks newly renovated and taken care of really well. There service is good and all the people working there were really friendly and quick to help. Also it seemed like they really cared for the people living there and it seemed like a nice place for someone to live. The best thing about it though was probably the food and waitstaff they had. It seemed like the food was catered because it was very high quality and seemed very fresh, which is much more then I can say for the other assisted living facilities that I have been to. There is also a good amount of parking that is available, it is also a very safe place to park and just generally be at. There is little to no crime in the neighborhood where it is and it seems incredibly safe which is crucial for it to be a good home.
Jennie13
I am a friend or relative of resident
For Alzheimers, Life Guidance units, level of care is very limited, and you will quickly see the need for alternate placement.
Provider Response
Thank you for your review and I would like to address your concern about the care levels of our Life Guidance memory care neighborhood. Each new resident receives an assessment at the time of move-in and periodically during his or her stay. These assessments help us tailor services to individual needs. We offer 3 levels of care for our residents with memory impairments, and additional personal care of up to 21 hours per week is available based on assessment results. Care may include personal grooming assistance, assistance with self-administered medication management, escorts, accommodations for special diets, and incontinence care. If a resident requires more care than we are able to provide, we work with the family as they consider their options.
In addition to our personalized assisted living services, Atria provides a specialized program called "Sharing the Way" for people with Alzheimer's and other forms of memory impairment that can mean more positive experiences for residents and families. Our program features supervision 24 hours a day from specially trained caregivers, familiar routines, structured involvement and reminiscence activities, a custom-designed neighborhood with secured entries and exits, focus on abilities of each resident and individual quality of life, delicious dining served in a more intimate setting, personalized wellness care plan, housekeeping services and laundering of bed linens, personal care assistance and medication management, maintenance of apartment including necessary repairs and replacements.
We are always happy to discuss the needs of any family researching memory care options. Feel free to contact us at any time with questions.
alundquist
I am a friend or relative of a resident
It is a very nice facility because it is placed in a really nice town of Andover, also the employees are very friendly and patient. It is clear to tell that this would be a difficult place to live due to the nature of the residents, but the employees always seemed to stay very happy and easy to deal with. I have heard the food tastes good but I have not tried any or seen to much of it at all. All in all it is a very nice facility and I would recommend sending a loved one to it.
Services and Amenities of Atria Marland Place in Andover, Massachusetts
About Atria Marland Place in Andover, Massachusetts
For more than 18 years, Atria Marland Place has been the senior living provider of choice for Andover's wisest older adults. Building on this foundation of trust, they've recently completed a thoughtful, thorough renovation to expand and enhance their community including the addition of Atria Marland Falls, an independent living residence located in the fully restored east wing of the community.
Residents enjoy a host of exciting new living spaces and upgraded amenities including a new fitness center tailored to seniors, a full-service salon and spa, new lounge with bar and grill, a modern bistro, custom-designed movie theater and an expanded Life Guidance® memory care neighborhood with a new restaurant and outdoor garden deck.
Located in a renovated historic mill on the banks of the picturesque Shawsheen River, Atria Marland Place is comfortably situated on the north end of Andover's town center. This vibrant assisted living community is convenient to many of the area's best shopping, dining and entertainment destinations.
Atria Marland Place offers private apartments, a professionally certified, 24-hour staff, and a full range of personal care services, including medication reminders. Residents enjoy full-service dining experiences, an active social calendar, housekeeping services, local transportation, and a warm community of friendly neighbors. Most importantly, residents and their families experience greater peace of mind knowing that professional assistance, if desired, is available around the clock.
Guided by a tenured management team with extensive experience and a proven reputation in senior living, Atria Marland Place is committed to providing residents with exceptional accommodations and a superior level of service.
Atria Senior Living is a leading operator of independent living, assisted living, supportive living and memory care communities in more than 200 locations in 28 states and seven Canadian provinces. We are the residence of choice for more than 20,000 seniors, and the workplace of choice for more than 12,000 employees. We create vibrant communities where older adults can thrive and participate, know that their contributions are valued, and enjoy access to opportunities and support that help them keep making a positive difference in our world.
Help seniors by writing a review

If you have firsthand experience with a community or home care agency, share your review to help others searching for senior living and care.
Request Pricing Information
By clicking "Get Costs", I am providing express written consent to receive calls including automated/pre-recorded calls and automated texts for which I may incur a cost, as well as emails from Caring and its partners. I understand I am not obligated to provide this consent to utilize Caring's service(s). I acknowledge I was able to review the Agreement to be Contacted, Terms of Use, and Privacy Policy. This site is protected by reCAPTCHA and the Google Privacy Policy and Terms of Service apply.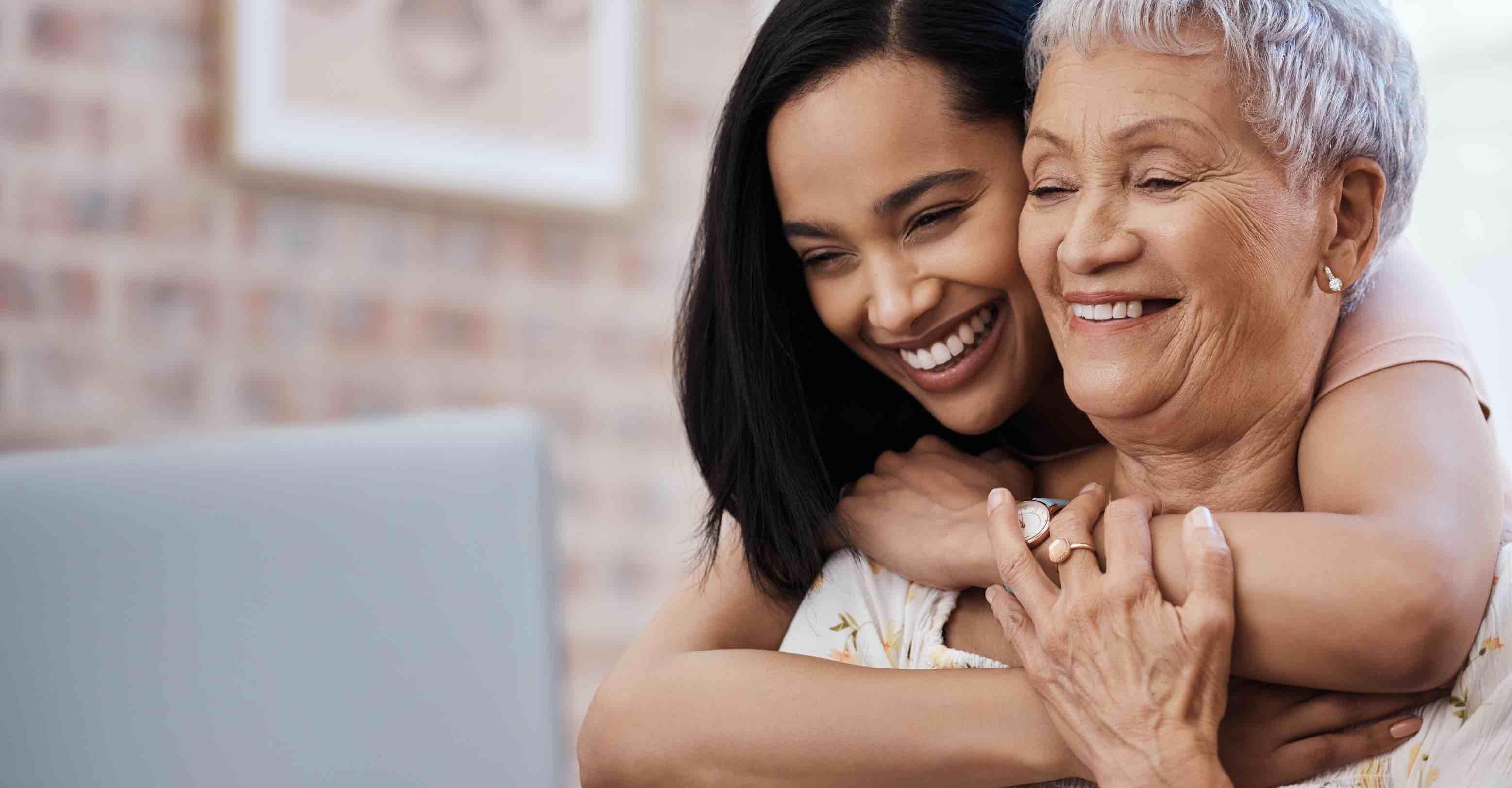 Compare costs, photos & reviews of senior living and care options near you.
Questions?
Call to speak to one of Caring's Family Advisors, or submit a request for more information here.
Costs for Atria Marland Place in Andover, Massachusetts
Assisted Living
This level of care provides support for those who need help with personal care needs such as cleaning, bathing, and dressing. Residents selecting this level of care are treated to many amenities in a home-like atmosphere, while getting support in their daily lives.
Independent Living
Independent Living is for those who desire the feel of a private residence with the amenities and activities available in a planned community, such as fitness classes, game nights, and group excursions. Services such as cleaning and groundskeeping are often available.
Memory Care
Memory Care is specifically designed to meet the needs of those with Alzheimer's or other forms of dementia. Specially trained staff members assist with activities of daily living (such as bathing and dressing) and provide therapies to slow further loss of cognitive abilities.
Didn't find what you were looking for?
Caring's Family Advisors can help answer your questions, schedule tours, and more.