The 10 Best Nursing Homes in Florence, SC for 2023
Florence is a South Carolina city with approximately 38,531 residents. Seniors 65 years of age and above comprise 18.9% of that population. To meet their medical needs, Florence offers access to the McLeod Regional Medical Center, the Florence Medical Center and the Regency Florence facility. Seniors in Florence may also choose from many nursing homes, which charge an average of $6,388 per month for semiprivate rooms. That compares favorably to the national average of $7,756, per the Genworth 2020 Cost of Care Survey.
Typically, a nursing home resident requires advanced care, but their needs stop short of making hospitalization necessary. Nursing homes offer around-the-clock monitoring and specialty services such as therapy and nursing care, among other forms of attention. Reflecting their robust services, nursing homes usually charge more than other senior care providers. Seniors in better condition may consider assisted living or home health care instead, which cost less.
This guide covers the prices of various senior care types, including nursing homes, in Florence. It also looks at several Florence-area sources of support for older adults and their families.

Directory of Nursing Homes in Florence, SC
---
---
---
---
---
---
---
---
---
---
---
---
---
---
---
---
---
---
---
is a

Caring Star Community

Earning a Caring Star means this community is among the best Senior Living commuities in America.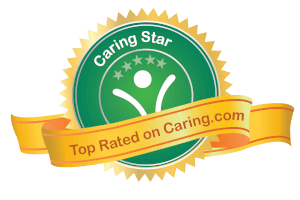 Nursing Home Costs in Florence, SC
In Florence, the average nursing home charges $6,388 per month for a semiprivate room and $6,494 per month for a private room.
The Cost of Nursing Home Care in Nearby Cities
Florence's median rate of $6,388 per month for semiprivate nursing home rooms is more affordable than the statewide and national averages of $7,298 and $7,756, respectively. Florence is also more cost-effective than several nearby cities, including Myrtle Beach, where the average rate is $6,600. Columbia's median cost of $7,148 and Spartanburg's median cost of $7,026 are also higher than Florence's. However, Sumter offers lower typical rates than Florence. There, the average nursing home provider charges $6,083.

The Cost of Other Types of Senior Care
Nursing homes are the most expensive senior care option in Florence, with average rates of $6,388 for a semiprivate room and $6,494 for a private room. Assisted living is a bit more affordable: Its median cost is $4,163. Home care and home health care offer rates that are lower still, as each has an average price of $3,966. Finally, adult day health care is the most affordable option. The average provider of that service charges $1,261 a month.

Nursing home (semiprivate room)
Nursing home (private room)
Financial Assistance for Nursing Home Care in Florence, SC
Many seniors and their families use some form of financial assistance to help them pay for nursing care. The main options available are Medicare, Medicaid, and veterans benefits. These programs can be complicated, especially when it comes to benefit terms. Below, we give a brief overview of how these programs may be used towards paying for skilled nursing care.
Medicare: Medicare will typically cover all skilled nursing costs for the first 20 days of one's stay in a nursing home and a portion of the costs until day 100. After 100 days in a skilled nursing facility, Medicare will not cover any part of the cost of the stay. While this is adequate when short-term care is needed, those in need of long-term care will need to either pay out-of-pocket or use another source of financial assistance.
Medicaid: Medicaid covers most of the costs of living in a skilled nursing facility for those who qualify. Care, room, and board are covered with no time limit, but residents may be charged for extras like specially prepared food or cosmetic services. Medicaid eligibility standards are strict and complex, so not all seniors are eligible for Medicaid benefits.
Veterans Benefits: Veterans receiving a VA pension may also be eligible for the Aid and Attendance benefit administered by the VA. Aid and Attendance is a monthly allowance that beneficiaries may use to pay for their long-term care, including skilled nursing care.
If these options aren't available to you, check if your loved one has long-term care insurance or contact your Area Agency on Aging to ask about any local financial assistance programs for seniors.
Free Resources for Seniors in Florence, SC
In the Florence area, many local resources are available to help elders and loved ones with age-related challenges. Below are several examples. Their offerings may make it easier for seniors to receive care in their own homes or adjust to transitions between lower and higher levels of care.