Nagel Assisted Living
Offers Assisted Living and Memory Care
232 South Elm Street, Waconia, MN 55387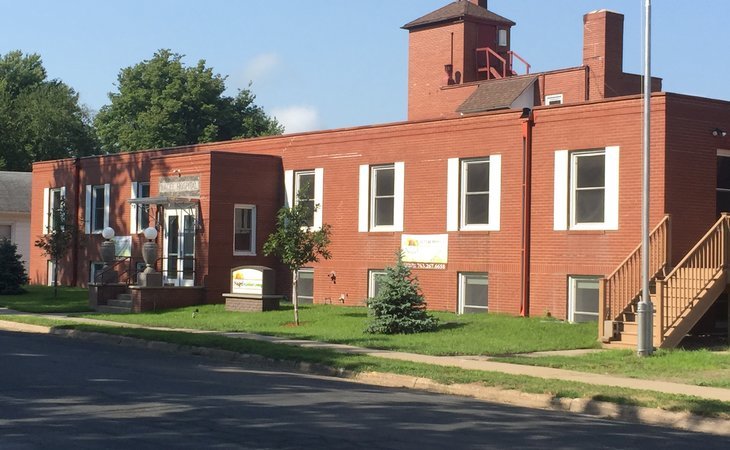 ---
Questions about Nagel Assisted Living
Describe the overall population of assisted living residents at Nagel Assisted Living. What is their average age? What are their favorite things to do?
Nagel Assisted Living's residents enjoy living in a vibrant and active community where they can continue to thrive as they age. Our residents enjoy participating in a variety of in-house activities each day as well as going on weekly outings in the community.
What programs or activities does Nagel Assisted Living offer to enrich residents' well-being?
Nagel Assisted Living offers a variety activities, both passive and engaging, to keep our residents involved. Residents suggest, select, and/or review activities each month at the Resident Council Meeting lead by our Community Living Coordinator.
What places are near Nagel Assisted Living or within walking distance for assisted living residents to enjoy?
We are located in the heart of downtown Waconia which is walking distance from the post office, hospital, restaurants, local coffee shops, and boutiques.
What transportation services does Nagel Assisted Living offer to assisted living residents?
Nagel Assisted Living and Memory Care has our own wheelchair lift equipped bus to transport our residents on our many outings.
What makes the chef or dining program at Nagel Assisted Living exceptional? What kind of menu can assisted living residents expect?
Our restaurant style menu with daily alternatives leaves our residents feeling full and satisfied. If the daily special is not something they are interested in- no worries! We have several different health alternatives available to order each day.
What safety features or security measures does Nagel Assisted Living offer to assisted living residents?
Each of our living spacious comes with an Emergency Response system to alert staff members of a need. Additionally, our Memory Care community is a fully secured space that allows our residents and their family's peace of mind.
How does Nagel Assisted Living keep residents' families informed about their loved ones?
Our resident's family become our family. As such we work to make sure they are as involved as they would like to be in their loved one's care.
What ongoing senior care training does the staff receive?
Our staff receive continuing education throughout the year which includes everything from up to date dementia training, mental health management, and customer service training.
---
Services and Amenities of Nagel Assisted Living
Room and housing options
Companion Suites:

We Do Offer Companion Suites

Studio Apartments
Housing Extra:

Shared Living
Costs
Assisted Living Starting At:

$4150/month
Memory Care Starting At:

$5575/month
---
About Nagel Assisted Living
Nagel Assisted Living & Memory Care, founded in 2015, is an exciting new addition to the city of Waconia, MN. Housed in the former Nagel Hospital opened in 1933, our community has been designed with an eye toward keeping the charm of this historic site while freshly renovating the entire structure and adding an important new addition to house our memory care community. Our focus is to provide modest, economical housing accommodations that promote independence and well-being, with support available when needed. Residents live simply while not sacrificing quality of life. As a member of our community, residents have the opportunity to:
Build Solid Relationships With Fellow Residents – Our community living arrangements will help our residents connect with neighbors quickly and build strong relationships that will enrich their lives.
Stay Connected to the Local Community – Through regular on-site community events and involvement, residents stay connected to the town of Elmore and surrounding communities.
Enjoy the Health Services Needed in the Comfort of Residents' Homes – From physical therapy to memory care, our residents have access to the assistance they need to continue to live life to the fullest.
Modest Accommodations, Enriched Connections
Nagel Assisted Living & Memory Care was established based on our COMMUNITY LIVING PHILOSOPHY. We believe closer resident connections foster stronger, more vibrant communities. This philosophy can be seen through our:
Shared Rooms –We offer single, companion, and triple resident rooms, shared baths, and laundry areas.
Restaurant-Style Dining – Residents enjoy a full continental breakfast and 2 home-cooked, made-to-order meals a day plus snacks served in a community dining setting.
Daily Activity Schedule – From crafting to bingo to on-site spiritual services, we offer residents many options to allow them to stay as active as they like on a daily basis.
Memory Care Built for You & Your Loved Ones
Caring for a family member or loved one with dementia can be challenging. As symptoms of memory loss,confusion, and even aggressive speech or actions escalate, family members find it increasingly difficult to offer the continuous care that their loved ones need to stay safe and comfortable. Sunflower Communities' SEEDS OF SUCCESSTM is an innovative new memory care program created to address these challenges & bring hope to loved ones and their families facing the realities of dementia and Alzheimer's Disease.
In our memory care neighborhoods, we believe life doesn't stop with a diagnosis of dementia.
By focusing on what our residents can do - providing engaging daily activities that activate all five senses, and offering evidence-based, compassionate care - we create a home that promotes safety, well-being, and happiness for each of our residents. Take a few moments to explore our innovative philosophy of care, specialized programming, and unique community features that set our memory care program apart. We hope to partner with you soon as we work together to create the best possible environment and opportunities for your loved one.
Thank you for your interest in Nagel Assisted Living and Memory Care. Please give us a call to schedule a free tour.
---
Map of Nagel Assisted Living
---
Senior Living Communities near Carver County, MN
Senior Living Communities near Waconia, MN
Other Senior Care in Waconia, MN
Nagel Assisted Living

232 South Elm Street, Waconia, MN 55387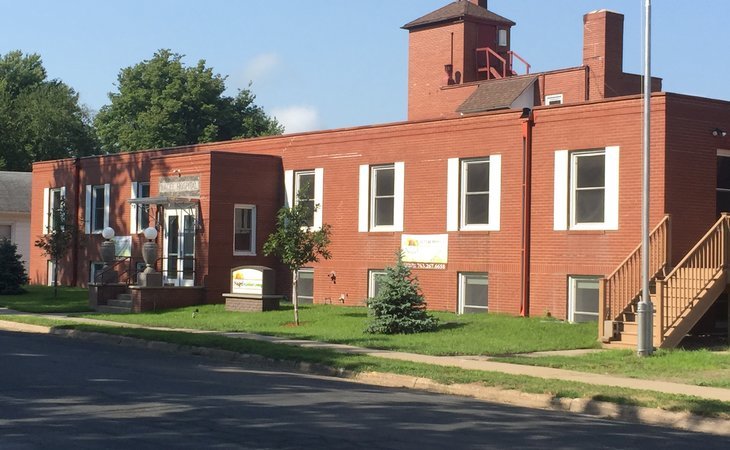 Get Costs