Home Instead - Oakmont, PA
661 Allegheny Ave, Oakmont, PA 15139
Offers Home Care
Photos of Home Instead - Oakmont, PA
Request Pricing
By clicking "Get Costs", I am providing express written consent to receive calls including automated/pre-recorded calls and automated texts for which I may incur a cost, as well as emails from Caring and its partners. I understand I am not obligated to provide this consent to utilize Caring's service(s). I acknowledge I was able to review the Agreement to be Contacted, Terms of Use, and Privacy Policy. This site is protected by reCAPTCHA and the Google Privacy Policy and Terms of Service apply.
Reviews of Home Instead - Oakmont, PA in Oakmont, Pennsylvania
Lawrence
I am a past client of this provider
All of the caregivers were good. Pamela, the client care coordinator, was very helpful. She came to the hospital to give the contract and finalize our plan.
Ron
I am a past client of this provider
Lynn M. was excellent, professional, and personable.
Phyllis
I am a past client of this provider
Patty was a delight to work with. Always on time, no requests too much and most of the time she did everything before I could even ask.
DeeAndHankInVerona
I am a past client of this provider
Home Instead found us a care provider in an emergency, on a weekend, when other providers would not even try. When we needed ongoing care, we chose them. Our Client Care Coordinator, Pamela, was very thorough and attentive. Our caregiver, Rachel, was very sweet, dependable, attentive, and provided thorough notes about my aunt and uncle's activities and condition during her visits. She is very sweet. When we need care in the future I will call Pamela.
Daughternumberone
I am a current client of this provider
Home Instead Senior Care provided reliable, safe care for my mom. There people were dependable and competent. My mom was in our home safe and happy and I could go to work with peace of mind. In addition to her broken hip my mom has dementia but they were able to deal with the physical and mental aspects of her care and encouraged and support the rest of the family. The office staff was professional and always available to answer questions or concerns. I have recommended and will continue to recommend them to anyone who needs in home care.
Barbara
I am a current client of this provider
Home Instead and caregiver have been very flexible and adaptable as health status has changed! All caregivers have been professional, on time and very caring. We are getting to be best friends! So many changes and things to coordinate.
Jack and Arlene
I am a current client of this provider
Lynn was our contact person. We really liked her. She was friendly and accommodating with our needs. Kept in constant contact with us.
Mrs. Archangel
I am a past client of this provider
Caregivers were outstanding. Every single one did their job well. And Lynn, the person making the schedules, is one who is so friendly and lovable. We were happy with everyone.
Patti
I am a past client of this provider
Our family was very pleased with the service and care given to our loved one. The caregiver, Megan, was friendly, professional, hardworking, and arrived on time. She was very adaptable to daily needs of our loved one. We would use your service in the future.
Kenneth
I am a past client of this provider
Lynn and staff provided the utmost professional care for my father, who was battling cancer. He required 24-hour care, so he spent all day with the aides. Highly recommend Home Instead.
Bev
I am a current client of this provider
Lynn is professional, kind and extremely efficient at organizing care.
Karen
I am a current client of this provider
I have a brain injury from a fall. From my first contact with Lynn to now, I am so pleased. She and her staff and the caregivers are terrific.
Stan and Pat
I am a past client of this provider
I take this opportunity to express our appreciation for Pam's many considerations provided to us via her leadership in Home Instead as a client care coordinator. Thanks again. Well done!
Deborah
I am a current client of this provider
Lynn is outstanding to work with. Professional, intelligent, and customer-service oriented. Excellent communicator. She is my primary contact.
Henry
I am a current client of this provider
Very pleased with staff and getting good care from Home Instead.
Vernice
I am a current client of this provider
I love Lynn, my caregiver, Heide and Home Instead. They take such good care of me. Thank you Home Instead.
Diane H.
I am a current client of this provider
Very caring. Helped my mother. I approached Home Instead for my mother's care due to what patients I have treated at home (PT) who were receiving services and were very pleased.
Joseph B.
I am a past client of this provider
Excellent! Could not have been more satisfied with the service that was given to my mother. We are so appreciative of the kindness and support of the staff. Special thanks to Lynn M. and Vanita for their care and compassion and made a difficult situation a lot more manageable.
Maria324637
I am a current client of this provider
Home Instead has been caring for my mom for several months now (close to a year) and my parents love them. They are very caring, knowledgeable, professional and accommodating. The entire staff from management to the caregivers is outstanding!
Jason C.
I am a past client of this provider
The care coordination was excellent. They handled problems (which are unavoidable) very well. Most of the aides we had were wonderful and they deal with any issues that arose very quickly and with compassion and skill.
lovingmember
I am a current client of this provider
Our supervisor is very attentive and professional. Our homecare worker works very hard and is sweet.
Mary Ann A.
I am a current client of this provider
Excellent care and attention. Thank you.
Robert H
I am a current client of this provider
We have a very good helper. We had another company prior to them. I was just horrified with the other company. But Home Instead came in and relieved me of any problems with the care.
Verna B.
I am a current client of this provider
I am 93 years old. I have been very pleased with the care I receive from Home Instead. The office staff is so nice to me. I get visits from Lynn. I enjoy that.
Frank525763
I am a current client of this provider
I've been happy with my father's caregivers.
George441700
I am a current client of this provider
She is one of the best we ever had. The house looks great as she gets the job done the right way. Also she goes out of her way to make sure things are done. She does not hurry so she can't just sit like the others.
Liz584805
I am a current client of this provider
Barbara Coris comes to do my medicine once a week. She is a beautiful person with an equally beatiful heart. I can't thank her & all of my caregivers enough.
Erwin582054
I am a current client of this provider
Marilyn provides me with excellent service, 2 days per week.
Dawn872136
I am a past client of this provider
I would commend the caregivers and Lynn McDermott, the care coordinator for their excellent service. My 92 year old mother was well cared for, comfortable and felt safe. The caregivers were kind, attentive, and always kept my mom's place tidy. I would highly recommend them!
Martha241870
I am a past client of this provider
The caregivers could not have been better. They felt as if they were friends, except for the night person whom I never saw as I was asleep.
Jeff W.
I am a current client of this provider
We are current clients of Home Instead Senior Care. Their staff are very considerate of our needs and prompt in resolving any issues. They are very knowledgeable of government procedures and how to get the best solutions. Thanks for the great care.
Megan030138
I am a current client of this provider
Ann knew clients like my mother, who don't have family close by needed extra help. She hired a fantastic coordinator, Lynn. She in turn has found and managed an excellent caregiver. Perfect service.
Joyce Yasko
I am a current client of this provider
My companion Lishan was excellent.
A Quaglia
I am a past client of this provider
I am extremely pleased with Home Instead - from the time I inquired for help to the last day that we used their services. "Debbie" went above and beyond to help my godmother and I truly appreciate all she did. Thank you.
Sharman Polka125121
I am a past client of this provider
Home Instead caregivers provided quality and reliable care for my mother. Very helpful office staff, particularly Lynn, who was great at keeping in touch with us.
Linda R.608570
I am a current client of this provider
Very prompt and efficient with setting my care up. One caregiver stood out with excellent caregiving. Patricia was very attentive to all my needs!
Jane K.615436
I am a current client of this provider
Lynn from the office was terrific. The service was great, caregivers were very good especially Julia and Patty. Home Instead came to my rescue on short notice. They were very efficient. I am happy.
G a;nd M
I am a current client of this provider
Anyone looking for professional and dependable in-home care for a loved one should look no further than Home Instead located in Oakmont, Pa. The entire staff is helpful, dedicated and responsive. The Director ensures that client's safety, comfort and happiness is foremost in the caregiver plan designed for each individual client. The Director is skilled in matching caregivers with clients to ensure compatibility. All caregivers keep a daily log for reference by family members. Home Instead builds confidence in those of us wanting to keep a loved one in her/his home for as long as possible. Home Instead provides quality service.
Charles Pursh
I am a current client of this provider
The care provided Peggy by the staff exceeds all expectations and then some. They all, especially Beverly, have been caring thoughtful and totally engaging in all they do. They are all appreciated and will be highly recommended.
JSBPYZY
I am a current client of this provider
Home Instead was very satisfactory!
Angelo Liberto
I am a current client of this provider
My caregiver is wonderful and I call her 'My Angel'. She does everything for me. I am 86 years old and my family is out of state. Because of Home Instead I am able to stay in my home that I love. Thank you does not say enough.
Becki C.
I am a current client of this provider
We have been using Home Instead for my mother for about 4 years. They started with her in the toughest of times when she could not care for her self needs at all to now when she needs basically supervision and companionship. They are always very professional and do their best to work with us so that we have consistancy of caregivers. I work in the home health field in Oakmont and Verona and have the opportunity to see these employees in other peoples homes as well and they are always very professional and reliable. I recommend them often
cutter
I am a past client of this provider
I Used this agency for 3 years. In the beginning they were excellent. Once we had the caregiver that we just loved and my parent was comfortabe with her thy would pull that caregiver and put a new kne in . When I called to complain I got a letter that they could no loger meet my parents needs They claim yo be great with alzheimers patient, but that is the worse thing they can do is switcg caregjver once they are comfortabe with them and then tell the caregiver it was because she madd to much money to take cars of a PDA waiver patient.
Provider Response
Hello cutter,
We are sorry to hear you were not pleased with our services. It is the goal of our franchise office to provide the highest quality of care to each and every one of our clients. I am sorry you feel we did not meet your expectations; we did our best to ensure consistency and quality in providing care. Please contact our office at 412-517-8337; I would appreciate the opportunity to hear your complaints, fully explain our situation and reach an amicable conclusion.
Caring997864
I am a past client of this provider
Home instead provided care to my father for around 1.5 yrs. He had severe strokes and many hospital/rehab stays. All of the caregivers were wonderful and reliable. The staff who read Oakmont Home Instead were absolutely genuine. They were always able to help me last minute. I never hesitate to recommend this agency.
Lynnsfan
I am a current client of this provider
Home Instead has been, literally, a life-saver for my father, and a sanity-saver for me. My father has a type of dementia (not Alzheimer's) that is difficult to diagnose and has no therapy, medication or even awareness of its existence among many medical and psychiatric professionals. Our Home Instead caregiver has gone out of her way many times to help us protect Dad from himself and his dementia, setting up routines, taking him to doctor visits and grocery shopping, and running many other errands with him. She has been my safety net and voice of reason during many times when I felt overwhelmed with the enormous burden of dealing from a distance with all of the details surrounding my father's care needs and condition. Our caregiver is providing better care than I ever could, keeping Dad among his remaining friends, and maintaining his quality of life as best as it can be with his condition. I have recommended Home Instead to many other friends and family in my "sandwich" generation who are trying to care for (local or long distance) an elderly relative who for whatever reason needs to be at "home instead" of in assisted living or a nursing home.
ralphiesdaughter
I am a past client of this provider
I live out of state and hired Home Instead to provide personal care for my 90 year old mother, 3hours/day, 7days/week. The primary care giver, Mary, treated my mother as if she were family. Her actions were far above "the job". We were blessed to have had her.The substitute caregivers were professional and compassionate. The office always kept me informed of changes in scheduling and responded to my concerns in a timely manor. I would highly recommend this Senior Care provider. They gave me peace of mind knowing that my mother was always in good hands.
BrendaBC
I am a past client of this provider
Responsive, flexible, reliable, professional. Caregivers were excellent; Mom became good friends with one of them. They went above and beyond for us. We had an issue with the first caregiver, and it was dealt with immediately. The office stayed in touch frequently. I recommend them highly.
M.O.
I am a current client of this provider
I'm very pleased with the care my dad is receiving.
debrapet
I am a past client of this provider
Home Insstead also provided ca wonderful caregiver. Her name was Vaness Garibay. This wonderful woman arrived every moring at 6am so I could go to work. She bthed, feed and was a true companion to my mother. I would reccomend this lovley lady to anyone seeking in home care. She even kept the 12 room house tidy and provided me with a great deal of support.
Services and Amenities of Home Instead - Oakmont, PA in Oakmont, Pennsylvania
Agency Type
Agency Extra: Each Home Instead franchise office is independently owned and operated.
Range of services
Range Of Services Extra: hospice support, Alzheimer's and other dementias care, chronic conditions
Types of care
Doctor Visit Companionship
About Home Instead - Oakmont, PA in Oakmont, Pennsylvania
Founded more than 25 years ago in Omaha, Nebraska, Home Instead provides individualized, compassionate care to aging adults with the goal of helping them live independently for as long as possible. The company has more than 1,200 locations worldwide and employs more than 100,000 Care Professionals. Its team is trained to provide attentive, professional care, including companionship, personal care, medication reminders, transportation, meal prep, and housekeeping assistance.
Home Instead Care Pros who specialize in dementia care for seniors living with conditions such as Alzheimer's or Parkinson's disease. When a client's condition begins to decline, Home Instead Care Pros can offer compassionate end-of-life support. Families working with Home Instead are consistently happy with this agency's service. Many agree that the Care Pros provide pleasant, responsive care and go the extra mile to ensure that Clients feel safe, secure, and independent.
What You Need to Know About Home Instead
Founded in 1994 in Omaha, Nebraska
More than 1,000 locations in over 10 countries around the world
Offers in-home personal care, nursing care, dementia care and companionship for seniors
Home Instead is known for its kind, well-trained Care Pros and individualized care plans
Provides a la carte services including meal preparation and transportation who seniors who don't require comprehensive in-home support
Uses technology to keep clients connected with Care Pros and loved ones and to promote in-home safety
What Home Care Services Does Home Instead Provide?
Personal Care Services
With a dedication to preserving the dignity and independence of clients, Home Instead's Care Pros provide personal care services that include:
Help with mobility, including standing, grooming, walking, and getting in and out of bed
Medication reminders
Assistance with activities of daily living (ADLs), including bathing, dressing, and toileting
Grocery shopping and assistance with other errands
Light to moderate housekeeping assistance, including laundry
Transportation to and from appointments or visits with loved ones
Regular companionship
Personalized care plans are provided for every client. These plans include detailed information about the client's condition and needs, as well as an outline of the services that are to be provided to the client. In some cases, personal care services may be combined with other services, including dementia or nursing care, depending on the clients' health.
Alzheimer's and Dementia Care
Home Instead employs experienced, trained Care Pros who are able to provide person- focused dementia care for seniors who are living with Alzheimer's disease, Parkinson's disease, or other forms of dementia. These Care Pros offer personal care services, along with the following:
Assistance in establishing a stable daily routine
Meal preparation
Positive reinforcement
Assistance with social skills
Transportation to and from appointments, errands, and visits with loved ones
Care Pros in this role take time to understand clients' life histories and to focus on the person they were before dementia. Just as with the company's personal care services, each dementia care client undergoes a comprehensive assessment and is assigned a care plan. This plan is reviewed regularly and adjusted to meet changing needs.
Hospice Support
When a senior is nearing the end of their life, hospice support can be there to ensure the comfort of them and their family members. Hospice support Care Pros can help with hygiene, medication administration, and basic housekeeping for seniors, as well as provide nutritious meals and supportive care for family members, enabling loved ones to spend as much time with seniors as possible as they approach their final days or hours.
Meal Prep & Home Helper
Home Instead offers basic housekeeping and meal preparation services for seniors who require a little extra help around the house. The company's Meal Prep & Home Helper service can include assistance with tasks such as laundry, dusting, and vacuuming, as well as the preparation of nutritious meals that meet any dietary requirements set forth by clients' healthcare providers.
Transportation
Home Instead provides safe transportation to and from clients' destinations. Aging adults may use this service when they need help running errands such as grocery shopping or picking up a prescription, or when they'd simply like to spend the day shopping or visiting with friends. Transportation services from Home Instead can be arranged at predetermined drop-off and pick-up times, or Care Pros can accompany aging adults on errands and provide assistance and care throughout.
Companionship
Many aging adults face isolation and loneliness. This is especially true for those who've lost a spouse or who don't have family close by. Home Instead Care Pros strive to build meaningful connections with clients. Companions visit seniors regularly on a schedule that works best for the client. These visits offer seniors a time to enjoy meaningful conversation while engaging in a game of cards, a puzzle, time outdoors, or other activities.
What People Are Saying About Home Instead
Clients and family members often speak highly of this agency's dementia Care Pros and the attentive, compassionate care they provide to seniors. One family member provided a five- star review of the company, saying, "They have all been kind, caring, and attentive to my mom's ever-changing needs that go along with her dementia. They have been with us and for us every step of the way. I would recommend them to anyone." Other clients point to the meaningful relationships they've formed with Care Pros. One client said, "The lady who comes and helps me is wonderful. We get along really well and she is really nice. we also have a lot of fun together," while another client's family member provided a raving review of Home Instead, saying, "It was wonderful dealing with the staff. Charlene was extremely helpful and very accommodating to our needs and schedule. She worked very long and hard to make sure that everything was in order and everything would run very smoothly. She is still in contact with us and helping us in any way she can."
How Much Does Home Instead Charge for Home Care?
Home care costs vary based on several factors, including the type of services required, how often one needs assistance, and the timing of the services (i.e., overnight vs. daytime care). Where you live also has a significant impact on the cost of home care, as national chains scale their local prices to the cost of living in a given area. When planning for home care costs, keep in mind that the national average cost is about $26 per hour, though prices in your location may be higher or lower. You can contact a Family Advisor to learn more about home care costs and payment options in your area.
Who Should Consider Home Instead?
Home Instead's Care Pros are dedicated to preserving the dignity and independence of aging adults who need help managing daily tasks. This company is an excellent care option for those in need of services such as:
Personal care:
Seniors who need help with ADLs, including medication management, grooming, and mobility, can benefit from the help of Home Instead's Care Pros.
Dementia care:
Home Instead Care Pros can provide specialized care for seniors who are living with Alzheimer's disease or other forms of dementia. Care Pros have been specially trained to provide personal care and enhanced services that increase the quality of life for these seniors.
Companionship:
Care Pros are dedicated to helping seniors fend off loneliness by building meaningful, fun relationships through their companionship services.
Hospice care:
When seniors are nearing the end of their life, Home Instead's Care Pros can provide support to ensure the comfort of seniors and their family members.
How to Get Started with Home Instead
Contact a Family Advisor for more information about Home Instead's offerings in your area and to connect with a local home care provider. Our knowledgeable Family Advisors can provide one-on-one guidance to help you find the best home care service for your needs and budget, all at no cost to you. No matter where you are in the process of choosing a home care provider, a Family Advisor can help.
Help seniors by writing a review

If you have firsthand experience with a community or home care agency, share your review to help others searching for senior living and care.
Request Pricing Information
By clicking "Get Costs", I am providing express written consent to receive calls including automated/pre-recorded calls and automated texts for which I may incur a cost, as well as emails from Caring and its partners. I understand I am not obligated to provide this consent to utilize Caring's service(s). I acknowledge I was able to review the Agreement to be Contacted, Terms of Use, and Privacy Policy. This site is protected by reCAPTCHA and the Google Privacy Policy and Terms of Service apply.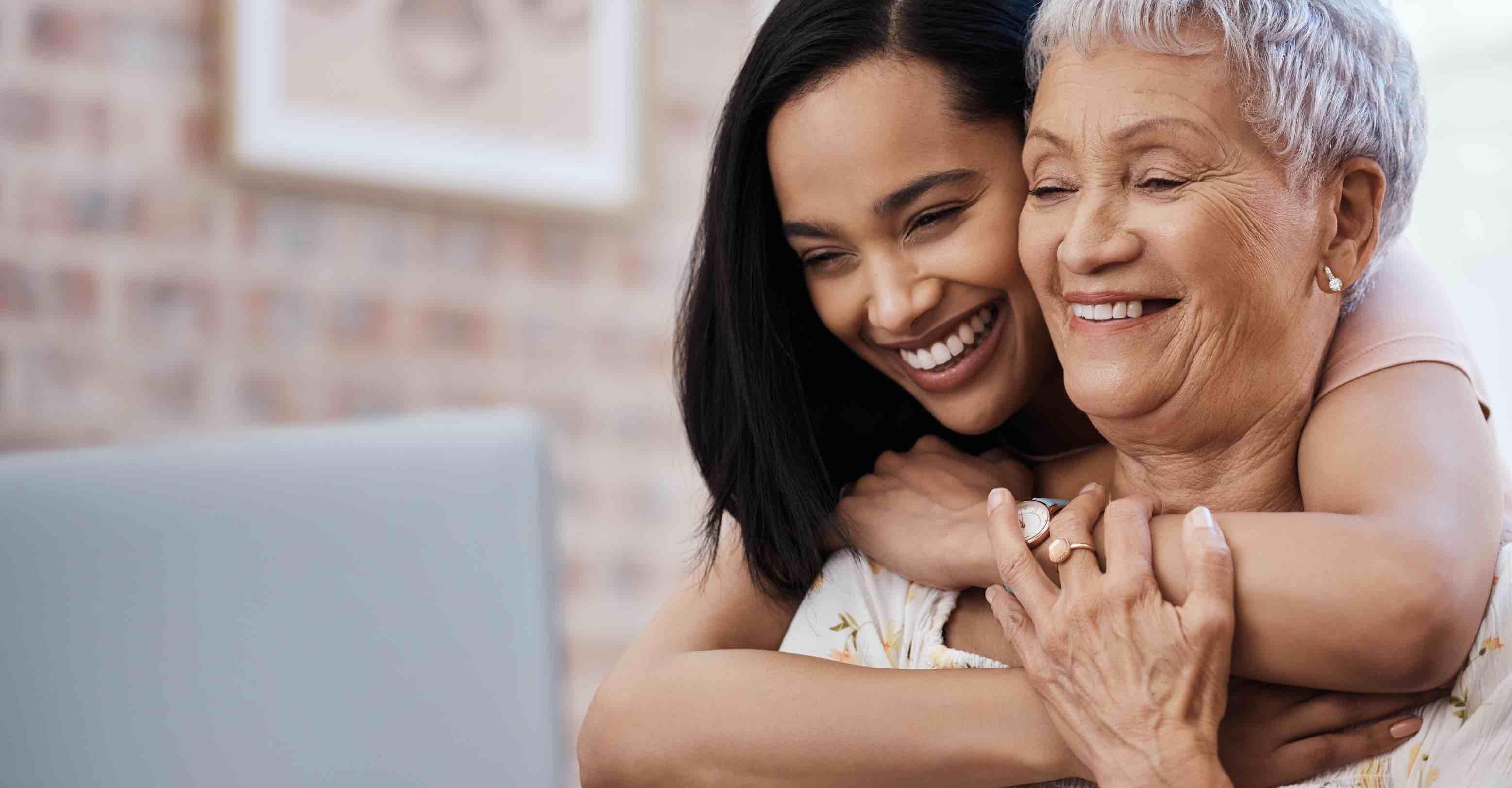 Compare costs, photos & reviews of senior living and care options near you.
Questions?
Call to speak to one of Caring's Family Advisors, or submit a request for more information here.
Didn't find what you were looking for?
Caring's Family Advisors can help answer your questions, schedule tours, and more.