🎉 PROMOTION This is a private pay facility. We do not accept Medicaid or Medicare.
The Cottages at Quail Creek
6811 Plum Creek Drive, Amarillo, TX 79124
Offers Memory Care
Photos of The Cottages at Quail Creek
Request Pricing
By clicking "Get Costs", I am providing express written consent to receive calls including automated/pre-recorded calls and automated texts for which I may incur a cost, as well as emails from Caring and its partners. I understand I am not obligated to provide this consent to utilize Caring's service(s). I acknowledge I was able to review the Agreement to be Contacted, Terms of Use, and Privacy Policy. This site is protected by reCAPTCHA and the Google Privacy Policy and Terms of Service apply.
Reviews of The Cottages at Quail Creek in Amarillo, Texas
4.6

4.8

4.0

4.5

4.7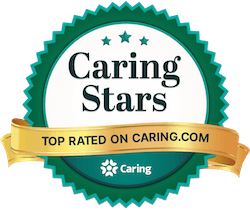 Tilly
I am a friend or relative of a current/past resident
We chose The Cottages at Quail Creek for mom because of the price and the responsiveness of the administration personnel. The staff is very attentive and personable. I know that the activities director speaks with each resident, and she does her activity schedule around what they enjoy. They have an outside area, but no gym or anything like that. It's in the hospital region. There are restaurants, stores, and plenty of things around. It's clean.
Janet
The Cottages at Quail Creek was very nice and clean. The residents seemed comfortable and happy. The staff was very helpful and very thorough in answering all our questions. When I was there, the residents were working on some kind of crafts. The reason for my rating was because a lot of the rooms didn't have private baths.
Jean
The Cottages at Quail Creek was a really nice place. As we walked in, people welcomed us cheerfully. The atmosphere was really nice. We noticed as we walked that everything was very clean. Some residents were watching a movie while we were there, and some were just walking around. You could tell the residents had easy access as far as moving around is concerned, like going to different areas of the building. The place wasn't cluttered with a lot of furniture, but it was airy and really spacious. The shower facilities were roomy and clean. Hallways were not cluttered and can conveniently accommodate three people walking at the same time. The dining room was very nice and had access to the common living room. The whole building kind of just flows nicely, and I liked that. Kylie was very nice and you could tell that she really cared for the residents there. She explained everything to us, including how residents of the same level of memory care could be sharing a room. They were very flexible with the caregivers, and they have a good number of staff on board.
Provider Response
Jean, Thank you so much for your kind review. We would be honored to care for your loved one. Please let us know if we can help in your decision making process in any way.
Lynn
The Cottages at Quail Creek was very nice, very quiet, and well laid out. The staff were extremely friendly and engaging. The room was adequate. There were several different options available. We looked at a room that was shared, but most of the rooms in that area, had shared baths. I didn't see an exercise room, but I think they provided a beautician. The dining area was nice, and it was family-style. Most of the clients were women, and since my husband is a man, he was looking to see if there were facilities that had more men available. However, I didn't notice anything that needed repair or updating.
Randall
I toured The Cottages at Quail Creek. The staff was very friendly. They were sincerely dedicated to the residents. The facility was kind of plain. The rooms were clean, but very plain. It's community oriented, it's a small place, but they gather everyone at table.
Provider Response
Thank you for your review, Randall. I'm so happy that your Mom was able to return to the community she calls home. I wish you the very best. Merry Christmas!
Lonnie
We went to The Cottages at Quail Creek. The director who provided the tour was extremely knowledgeable and helpful. Even if we didn't go there, she offered to be a resource for us, so she went above and beyond that. She was extremely good. The layout and upkeep were really good. It was very clean and spacious. They were having a religious service there. We sat in the dining room at one side of the cottage, so we didn't eat anything or see anything. That's where we conducted our interview and talked about things before we took the tour.
Provider Response
Lonnie, thank you so much for these kind words. I hope you found just the perfect place for your Dad. If I can help in any way, please let me know.
C.P.
I thought The Cottages at Quail Creek was a very nice place, and the personnel there were very qualified. The memory care was clean, bright and cheerful. During my visit, I saw that they had a really nice backyard and patio too.
Provider Response
Thank you so much for your kind review! We hope that you are considering The Cottages for your loved one. Please let us know if you need anything additional to help with your decision. Take care, and thank you again!
peggy67
I am a friend or relative of a current/past resident
I have had my husband there for 1 1/2 years approx. I am paying for roommate status, but it was really nice for him to have one of the private rooms to himself just because the occupancy was not at a high when he first got there. He was moved to a roommate situation at a later time and seemed to be fine with that since he doesn't go in his room except to sleep at night. He is a walker so he walks the halls a lot of the time and before that he was willing to interact with the activities that they have for the residents which include Bingo, Bowling, Noodle Ball, Cooking Class, Cornhole, etc. I think the greatest amenity that they have at this facility is they just really care for the residents and their families...it's like family! I have gotten to know all the staff and residents and I say hi to each one I see each time I walk in. Very homey and you feel like you can just sit down anywhere and visit your loved one which I like.
M.E.
I visited The Cottages at Quail Creek for my mom. It was a small community, so it's good. When you walk in you ring the buzzer and they let you in then you immediately go inside the building, and I didn't like that. In the other places you walk into an entryway where there's glass, you press the button, and they came to let you in. In this community, there's just a door and from the inside you can't see who is on the outside. What if I'm a weirdo or something? The appearance of the place was nice and clean. I don't like that the rooms don't have the restrooms inside the room, so they still have to walk down the hallway to use the restroom. There are like one or two restrooms per wing, so I didn't like it. There are a few rooms that have their own restrooms, but those are their most expensive ones. It didn't seem like they're organized. Like there was an area where the residents were sitting with coloring paper and crayons on the table, but then some of them were eating a cookie. I was told they have activities, but it didn't look like they had a room for that. There's one place for everything. I don't think there's much room for the residents to do anything there because of the way the place was built. Maybe they should be more organized. The person who showed me around was named Tiffany and she was good.
Alberta
I am a current client of this provider
I use this facility for respite care for my husband, who has Alzheimer's. I am very happy with the care he receives. He is happy when we pick him up and he willing goes back when I need the help. The director is very friendly and helpful. The staff is friendly and caring and patient. They have taken the time to get to know my husband, his likes and dislikes, even though he is not a permanent resident.
Mel305567
The Cottages at Quail Creek was very nice. The rooms were very nice. The staff members were very nice people also. They have activities planned for the day. They assist their clients to get meals. It's a very nice community.
Lisa003745
I am a friend or relative of a current/past resident
My father passed away last Friday at The Cottages at Quail Creek. Their compassion is just amazing. They were helping dad with love, concern, and patience and made sure he was OK. We could not have asked for a better place. It had a homey atmosphere. They not only were helpful with Dad, but they were helpful with us, also.
Provider Response
Thank you so much for entrusting us with the care of your father. It's hard for my staff and myself not to fall in love with each of our residents as we interact with them on a day to day basis. We believe that with the right people in the right environment we can help enhance the quality of life for residents that suffer from Alzheimer's and dementia and our desire is to honor them all the way through the end of life. Your dad was a true gem! We loved every moment we got to spend with him and your entire family and miss you all dearly. Again, thank you for allowing us at The Cottages at Quail Creek to care for your dad in our community.
David074283
Everything was fine at the Cottages at Quail Creek. The only reason we didn't choose it is we found a place a little closer to where I live. Everybody was very helpful and very friendly. It was a place I would have chosen. I had no problem with it. The only thing I did not like about it is you have to furnish the room with your own furniture. Some of the other facilities we looked at had furniture supplied, but it was not a big deal. Everything was clean. It is not the best we saw out of the places we toured, but it was OK.
Provider Response
Thank you so much for touring our community and for your review. I hope that your loved one is settling into their new community well and I'm glad that is convenient to your family. The Cottages at Quail Creek provides an environment that recognizes each resident's need to feel comfortable, safe and secure. We encourage each resident and their family to bring personal belongings from home so that they will have familiar items to help in the transition from home to our community. For twenty years, we've helped cognitively impaired individuals with dementia or Alzheimer's find a safe haven in Amarillo.
Gwen060835
Cottages at Quail Creek seems to be doing very well. My sister seems happy and well adjusted there. She has to have assistance with everything, like she can feed herself, but it has to be put in front of her, and she needs help dressing. They were over-medicating her at one point and had to change her medication. But other than that, everything is OK.
Provider Response
Thank you so much for allowing us to care for your sister here at The Cottages at Quail Creek. We offer assistance with all activities of daily living including bathing, feeding, transferring, dressing, toileting, and medication management. Our goal is to make sure that each resident has the help they need and desire but also to encourage residents to be as independent as possible. Under physician's orders we occasionally have to make changes to resident's medications but we work closely with physicians to make sure that we are delivering the right medication to the resident with minimal side effects. Of course each resident can have their own reaction which is why our nurses stay in constant communication with their physician and which is also why we only utilize nurses for medication administration.
Ann766871
I am a friend or relative of a resident
The Cottages (The Cottages At Quail Creek) is clean and has a friendly staff. It seems like there's a lot of business there, but it is pretty homey and not that big with about 25 people that stay there. The director is very knowledgeable about people and very friendly. They do have some activities, like baking, bingo, and not too much really physically active stuff, which is a little bit disappointing because it will be nice to see more. It is memory care, so a lot of those people are not high-functioning as far as being able to get out there and do exercise and other stuff. My sister has been there since March.
Linda123084450
The staff at Cottages at Quail Creek was really nice, really friendly, and seemed like they really cared for their patients. However, it was an older place with small rooms, and I felt that they have too many people without enough area. The common dining area was small, and they do not have a van for transportation.
Provider Response
The Cottages at Quail Creek is a certified and licensed assisted living facility designed specifically for those with memory impairment due to Alzheimer's, Lewy Body, Parkinson's and other dementias. Based on Mayo Clinic research, our home-like environment has four living areas for groups of 8 - 12. Meals are served family style in these smaller groups, and each living area has their own living room and dining room. This more initiate setting allows us to develop deep and meaningful relationships with our residents. While we understand that The Cottages are not for everyone, we have based our design and care model on years of research and an understanding of the needs of those living with dementia. We invite everyone interested to take a tour to see for themselves The Cottages difference.
April10
Our visit at the Cottages at Quail Creek was good, but the place itself was not that clean. The rooms that we saw were spacious. We went there after hours, and from what we observed, everybody seemed to be fine.
Carol Huffman
I am a friend or relative of a resident
Most home-like atmosphere from any facility I've seen. Very compassionate staff, individualized care for each resident. Very friendly and relayed environment for family and visitors, and staff is very accommodating.
Francis Jones
I am a friend or relative of a resident
I've seen seven facilities and chose this one. Staff is caring and dedicated and good to work with.
Ralph Doughty
I am a friend or relative of a resident
Great care in Amarillo for Alzheimer's and other patients needing 24-hour care. Cleanliness is very good. Problems are taken care of immediately. Food is very good. Medical staff are easy to work with, and they are very concerned about their residents. Professional staff notifies family immediately of any potential or existing problem and work with the family to resolve issues. Rates are very stable and seldom go up.
commercesd
The Cottages at Quail Creek specialize in memory and Alzheimer's care, which is why we visited it as a possible living space for our uncle. We could immediately see that the grounds were lovely and well-kept. There is plenty of room to stretch out in the park-like greenery. The communal areas were nicely decorated and spacious. Every resident we saw seemed well-cared for and happy. This is what is most important to us. The severity of our uncle's condition is unclear at this moment, so we are apprehensive about placing him in an assisted living facility. But the staff at Quail Creek managed to calm us down considerably. There are plenty of activities planned for the residents and everyone is encouraged to participate. The staff fully understands the needs of memory care patients, so is adept at finding ways to make things seem like fun. There are a lot of interesting and stimulating recreational things to do for the residents. There is a beauty and barber shop, nice gardens and some patios for parties and barbeques, a chapel and services. The dining areas all served what looked like really delicious food and there are many options to choose from. We also liked that guest meals are available, as we plan to visit our uncle during meal times (his favorite). Our uncle has a little cat, and we were relieved to see that he could keep her with him. We really liked that each resident is treated as an individual. The care levels are adjusted as necessary -- and the environment seemed caring and warm for all the the residents that we saw.
Services and Amenities of The Cottages at Quail Creek in Amarillo, Texas
Room and housing options
Companion Suites: We offer companion suites

Housing Extra: Shared Living - we offer private and semi-private residences.
About The Cottages at Quail Creek in Amarillo, Texas
The Cottages are state-of-the-art residences for people living with Alzheimer's and other dementias. Each resident is cared for based on their own physical, mental and emotional needs in a warm, caring environment that makes it home for them. Under the supervisions of our 24-hour staff, we provide personal care assistance medicine supervisions, meals, snacks and specialized activities. Within our small community, we develop personal relationships with our residents. The unique floor plan and luxury finish out provides consistency and a home-like environment. Well-balanced meals are served family-style in each cottage. Our activity program is designed for memory impairment, and we offer personalized care for all stages of Alzheimer's, Parkinson's, stroke and other dementias.
Frequently Asked Questions
Help seniors by writing a review

If you have firsthand experience with a community or home care agency, share your review to help others searching for senior living and care.
Request Pricing Information
By clicking "Get Costs", I am providing express written consent to receive calls including automated/pre-recorded calls and automated texts for which I may incur a cost, as well as emails from Caring and its partners. I understand I am not obligated to provide this consent to utilize Caring's service(s). I acknowledge I was able to review the Agreement to be Contacted, Terms of Use, and Privacy Policy. This site is protected by reCAPTCHA and the Google Privacy Policy and Terms of Service apply.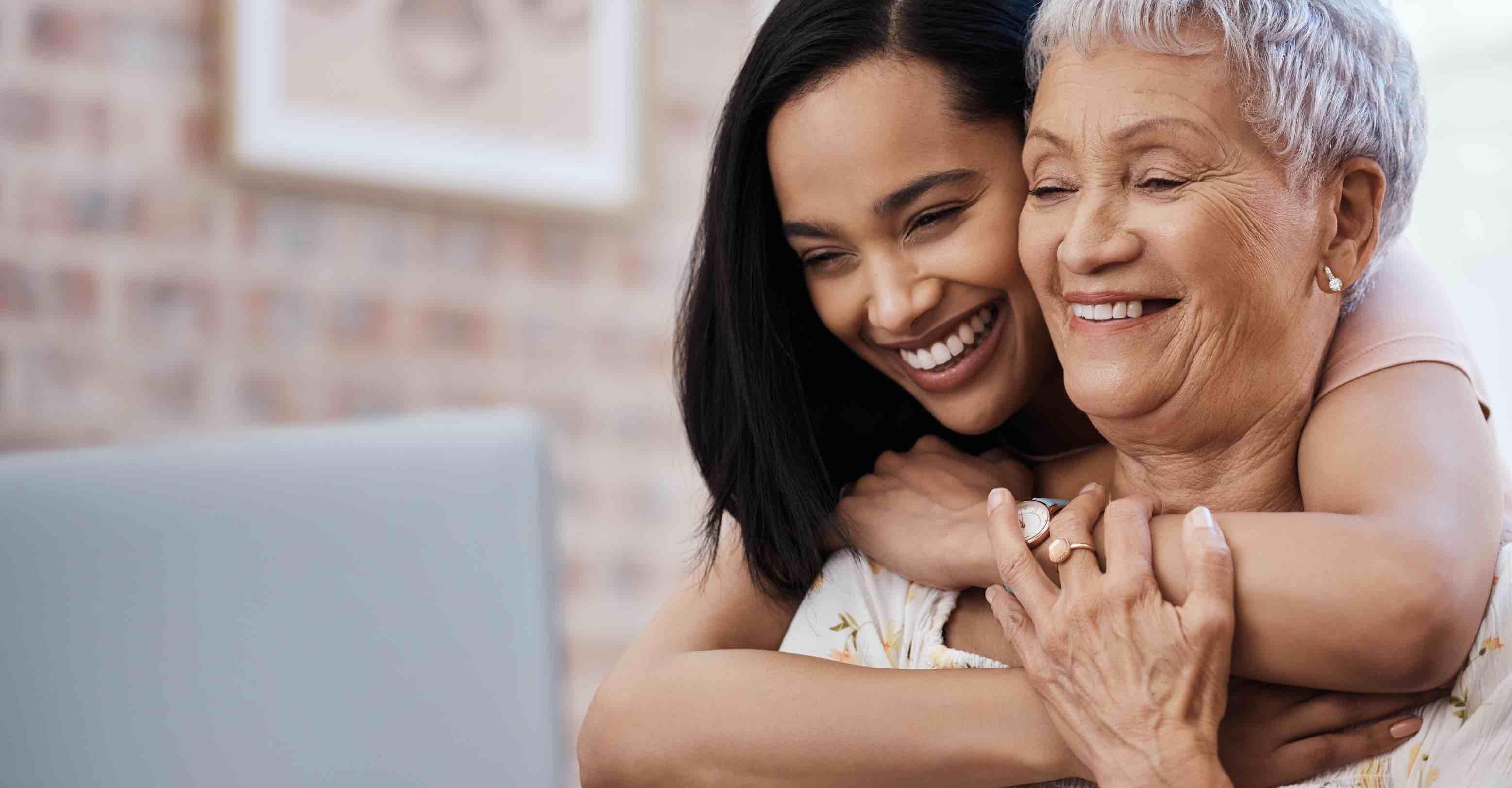 Compare costs, photos & reviews of senior living and care options near you.
Questions?
Call to speak to one of Caring's Family Advisors, or submit a request for more information here.
Costs for The Cottages at Quail Creek in Amarillo, Texas
Memory Care
Memory Care is specifically designed to meet the needs of those with Alzheimer's or other forms of dementia. Specially trained staff members assist with activities of daily living (such as bathing and dressing) and provide therapies to slow further loss of cognitive abilities.
Didn't find what you were looking for?
Caring's Family Advisors can help answer your questions, schedule tours, and more.