Holly Hill Nursing Home
Offers Nursing Homes
10190 FAIRMOUNT RD, Newbury, OH 44065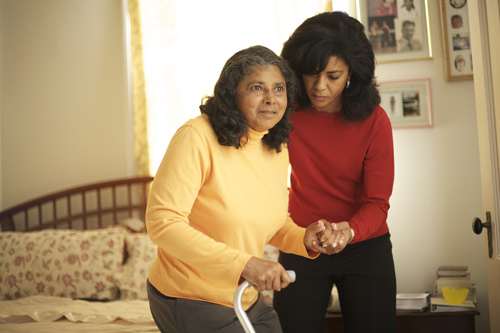 ---
Reviews of Holly Hill Nursing Home
Nursing Home Reviews for Holly Hill Nursing Home
May 13, 2019
I am a friend or relative of a current/past resident
Best care I could hope for
September 15, 2017
I am a friend or relative of a current/past resident
My dad was here for what we anticipated to be a short term stay but ended up being a life altering experience. Unfortunately, age and debility caught up to him during his stay and he ultimately passed away not long after his admission to Holly Hill but fortunately not before we could find a more suitable place for him. The facility does not feel like hospice companies need to be in their building or that a person should be on hospice and in a nursing home. A nurse said to me, Why would we have a person on hospice when we can give them the medication instead? There is a big difference between giving someone morphine and Ativan and letting them sit alone in a room and hospice services.. There is too much structure and residents are not allowed to have freedom of choice. They all have to do the exact same thing. The CNAs are wonderful as are some of the nurses. The owner is very strange and responds to feedback with a blank stare. We ultimately decided that a facility that welcomes hospice for people at the end of life was a better choice for my family and still cannot understand why a facility would discourage and deny elderly patients this service.
January 14, 2017
I am a friend or relative of a current/past resident
How a nursing facility interacts with the family members of a patient is almost as important as the patient's care at that facility, and it should be taken into consideration when choosing nursing home placement for a loved one.  Most of this review is a brief summary of the way that I, as a family member of a patient, was treated by the employees / affiliates of The Holly Hill Nursing Facility.  I will also include some of my observations.       After suffering a devastating stroke, my mother was a patient at The Holly Hill Nursing Facility.  After assuring me that that it was all right to telephone for updates about my mother, the staff complained that I called too many times for updates.  Usually, I had to call more than once to try to get an update, as I was unable to speak with the nurse that I needed to speak with on my first try.  When I would leave my name / telephone number for my mother's nurse to call me back, I was never called back.  Consequently, I was told that I called too much, and that I could no longer get any updates / information about my mother.  Receiving updates / information over the telephone was the only way for me to know what was going on with my mother on a daily basis, since I live much too far away to have visited my mother more than once a week.      I was actually only able to visit my mother one time at The Holly Hill Nursing Facility.  Soon after that, and without giving me any reasons, I was informed by an attorney representing The Holly Hill Nursing Facility that my presence at the nursing facility, and on the grounds, was not welcome.  The attorney sent me the same letter banning me from the nursing facility / grounds four times over the course of a few days.  The letters threatened that if I would enter upon the grounds / the facility, that The Holly Hill Nursing Facility would contact law enforcement officials to have me removed, and that they would seek trespass charges against me.  There were no reasons given as to why I was banned, and I could not think of anything that I had done to justify The Holly Hill Nursing Facility forbidding me to visit my dying mother.  This unexplained ban forbidding me to visit my dying mother also prevented my mother from saying our last good - byes to each other before she passed away.  I asked the attorney two times for an explanation, but, he never bothered to answer me.  The one time that I was able to visit my mother before I was banned, I found her sitting alone in her room facing a television, fussing with her blanket, a towel, her clothes, with the one arm / hand that she was able to move.  While I was there, I was told by some of the staff members that earlier that day, my mother had helped them get her dressed with that arm / hand.  Since my mother was able to do that, I think that she should have been given something constructive to do with that arm / hand to try to facilitate improvements, rather than be left just sitting alone in front of a television.  Before I left that day, I asked her nurse if she could make arrangements to find something for my mother to do with that arm / hand.  I even suggested allowing my mother to transfer beads one at a time from one bowl to another, in order to try to improve the functioning of that arm / hand.  How horrible that it must have been for my mother to be trapped inside of her own head, not able to communicate, and have nothing to do. 
August 01, 2016
I am a friend or relative of resident
Very regimented and nursing staff on days, especially nurse who works on rehab unit, are not particularly friendly. I was shocked to learn that my mother, who is alert and orient and has no chewing or swallowing problems, did not have the option of dining in her room. Administration claimed it was a safety issue and that they encourage all residents to eat in dining room, regardless of personal preference, d/t need to socialize and concerns re: safety. Also, to give pills, the residents are essentially herded to the nurses station and have to receive their medication there. There is very little warmth or friendliness felt (I can only speak about rehab unit nurses). I chose this place for my mother after her hip fracture because it had a 5 star rating and glowing reviews. It is clean, it is beautiful, but lacks soul. I will not bring my family members here again
July 27, 2011
I am a friend or relative of a resident
Holly Hill is a family-owned and operated facility that provides assisted living, skilled nursing care, physical therapy, etc. It is a beautiful facility in the country yet near major hospitals and other medical providers. The staff are always loving, caring and understanding of the residents and extremely helpful and supportive to the residents' families. My Dad received excellent care there for the last few years of his life when he was unable to live independently, and I was so happy to have found such a wonderful and caring place for him to live.
See all Nursing Home reviews (5)
See fewer reviews
Get Costs
---
Services and Amenities of Holly Hill Nursing Home
Medicare
Health:
Overall:
Quality:
Staff:
Medicare Provider Number: 365947
Ownership Type:

For Profit Corporation

Date Certified:

10/01/2020
Get Costs
---
About Holly Hill Nursing Home
Holly Hill Nursing Home is a senior living provider in Newbury, Ohio that offers residents Nursing Homes. Contact Holly Hill Nursing Home for more details on services and rates.
Get Costs
---
Map of Holly Hill Nursing Home
---
Senior Living Communities near Geauga County, OH
Other Senior Care in Newbury, OH