Lakeview Terrace Altoona, FL
Offers Assisted Living, Continuing Care Communities, and Memory Care
331 Raintree Dr, Altoona, FL 32702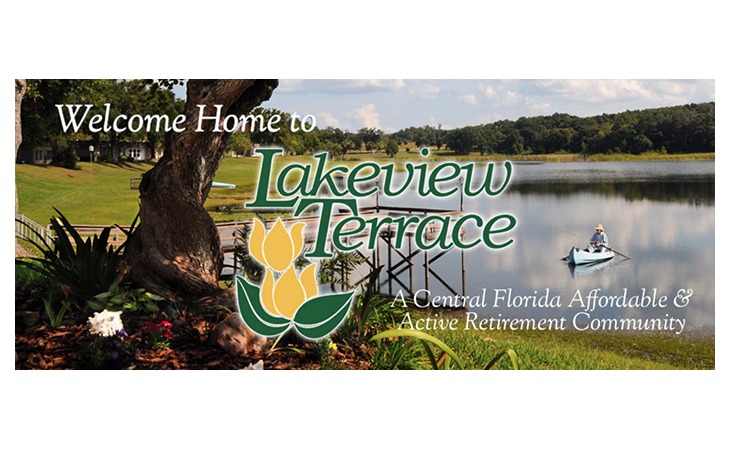 ---
Reviews of Lakeview Terrace
Assisted Living Reviews for Lakeview Terrace
September 12, 2018
I am/was a resident of this facility
Prompt, courteous, and personable.
September 06, 2018
I am a friend or relative of a current/past resident
My husband was in skilled nursing for 16 months. The care was professional, actually loving and kind no matter what the situation might have been, easy or most difficult. His wit and humor amazed the staff and they responded in fun. Many on staff attended his funeral service. That was above their duty. I am filled with gratitude for a place like L.V.J.
April 19, 2012
I am a friend or relative of a resident
My Grandmother was a resident in the unassisted apartment and throughout her ten years was moved into the assisted apartments and finally to a medical wing. The staff was so caring and compassionate. They took the time to interact with the residents on a personal level that went beyond their job. The doctors were always willing to explain in detail any concerns. The food in the dining room was varied and adequate. There were many amenities on site for both residents and guests; a thrift shop, a nail salon, hair salon, pool, spa and bocee ball. The facility was always well maintained and security was top notch. The
Continuing Care Retirement Community Reviews for Lakeview Terrace
August 29, 2018
I visited this facility
Lakeview Terrace had everything from independent to assisted living to a nursing home, and if you ever run out of money, they don't throw you out, but it's $120,000 to get into the place. The rooms were beautiful. The food was excellent. They have an exercise room and movies, and each unit has its own full kitchen. It's just a nice place.
March 23, 2017
I visited this facility
I've chosen Lakeview Terrace, and I will move in a year or two depending on my health. It's rural, the price is right, they have a new aquatic center, and you could fish in the lake. It's my favorite.
December 30, 2016
I visited this facility
Lakeview Terrace was very nice, but I couldn't afford it. The staff was very nice. There were lot of activities, like bingo, card games, and trips, but it cost beyond my means. I had a good lunch there. They were refurbishing, which was fine.
September 11, 2016
I visited this facility
We fell in love with Lakeview Terrace, but it's so far out from where we live. It's sort of in the country; they added a whole new section to it, and it's quite lovely. They do have excursions, they're always ready to take you to the doctor, or at any point that you may want, if you don't drive. They have two high rise apartments and duplexes that gives you a home feel; you can drive your car up to the door, and it's more like town houses. People are more relaxed, and they don't have a dress code. They're not that expensive. However, they are so far that we would have to change doctors and use a different hospital, and we don't want to do that. It would be like moving into a different city.
March 15, 2016
I visited this facility
Lakeview Terrace was a very nice place with lovely grounds and nice people. However, there is a buy-in, and we do not want to make a financial commitment.
February 10, 2016
I visited this facility
We looked at Lakeview Terrace. We liked it, but it was more out in the country. You had to travel about 10 or 11 miles to go into town to shop. We had been doing that from the house that we were living in, and we wanted to be closer to shops. The place was very accommodating, very clean, nice, and so forth, but there were certain things that we wanted that it did not have.
September 30, 2015
I visited this facility
I kind of came upon this one by accident. A friend of mine -- I don't know if he saw an advertisement or something -- went to look at a place that was CCRC, and I hadn't been to one like that before. It seemed fine. They have garden cottages, villas, apartments, and a healthcare center all in the same complex but not under one roof. They call it Lakeview Terrace. It is near Mount Dora in Florida. You can lease one of the housing units or go in and pay the endowment for the healthcare. They have a very nice healthcare center that will take you to hospice if you need to or if you have to go into that at some point. They have a nice lake and a walking path all the way around. They have a lot of activities going on. They have a recreation center where the main dining room is, and the healthcare center has a beautiful dining room. They have independent living, and they want to keep you in that situation as long as you can. And if you get a cold or a sore throat or have to be in the healthcare center temporarily, it was fine, and there are stages to the kind of accommodations that they have there. Everybody seemed happy. The help were very happy, and they have been working there for a long time. In the healthcare center, most of the nurses were registered nurses.
September 29, 2015
I visited this facility
Lakeview Terrace had wide open spaces, and they had a dog park. It was a very nice modern building, so it was an expensive place. The older cottages were redone, and they had several new buildings. The staff was very good. We had lunch there, and the food was very good. They had a swimming pool, a workout gym, and a 9-hole golf course up on a hill.
September 08, 2015
I visited this facility
I went to Countryside at Lakeview Terrace for a real estate seminar, and it was very helpful. They had realtors that will work with you and help you. The individual counselor was also very helpful in narrowing down what I would like and explaining the financial aspects of it. They were located in a rural area, and the residences were built around two lakes and a golf course. They varied from cottages to villas to apartments. They had about 36 different floor plans, and I'm interested in a one-bedroom with a den. They helped me choose one of those. They had a large community building which included a swimming pool, a dining room, meeting rooms, a library, and big rooms for big meetings or entertainment. They have card groups, choral group, and several different activities that you can participate in. They have independent living, assisted living, memory care, and nursing home if you need it. They also provide transportation to shopping, doctor's appointments or trips, and housekeeping for the apartments every week. They are well staffed. It is a not-for-profit organization and recognizes my long-term care insurance, and the cost of their apartments is less.
August 08, 2015
I visited this facility
Lakeview Terrace was nice. There was a small lake there and lots of trees, and it was just a nice country setting. They had a swimming pool and exercises, and they had a gym type place. They had quite a few activities. The staff we've met were very nice. It was a little better, but not a whole lot better.
July 13, 2015
I visited this facility
We visited Lakeview Terrace. Their food was not very good at all. When we got there, the staff increased the price of the cottage $1000 more, so I wasn't happy with that. She told me on the phone that it was $3000 a month, and when we got up there, she said that it was $4000. We can't afford that. We did see a cottage on the lake, and it was very nice. Security was good as well; it was gated.
August 29, 2014
I visited this facility
At Lakeview Terrace, the living conditions were so much better. You could get one or two bedrooms. You could get a bedroom with a den, which is what we were interested in. It had granite countertops and a full kitchen. It had washer and dryer. Lakeview Terrace was more of a luxury-type of community. It was a much nicer overall community. The place was very clean and very well maintained. It was a spread-out community too. It wasn't just high-rise. Aside from apartments, they also had villas. The staff there was pretty good. They provided housekeeping and one meal a day.
November 05, 2013
I visited this facility
I was disappointed with Lakeview Terrace when I visited there. Even though the staff were nice, it had a lot of negatives. What they had were little villas and with that you need to primarily go out to get to their main dining room or to other rooms in the facility. When the weather is bad, they have a golf cart to pick you up and take you over to the dining room and I think that was totally unacceptable. It is such a hassle.
August 22, 2013
I visited this facility
Lakeview Terrace is a little bit far away and too expensive, I couldn't afford that. The community was very lovely and they were very nice. It looked like a beautiful place to live and the amenities were very nice. They had everything you wanted and need. The lady that showed us around was very nice, we enjoyed our trip there.
August 13, 2013
I am/was a resident of this facility
Lakeview is fine, its continuing care but we're still in independent living. We've been here for six years and had at least three-surprise visits from the state and at that time they got five stars in every category. The people working here and the care are really good.
See all Continuing Care Retirement Community reviews (15)
See fewer reviews
---
Costs for Lakeview Terrace
---
Services and Amenities of Lakeview Terrace
Room and housing options
1-bedroom apartments
Companion Suites:

We Offer Companion Suites
General
Resident Capacity:

65

Minimum Age:

62

Pets:

No Pets Allowed
Costs
Assisted Living Starting At:

$5700/month
Continuing Care Retirement Community Starting At:

$1770/month
Memory Care Starting At:

$6750/month
---
About Lakeview Terrace
Whether Assisted Living or Memory Care Lakeview Terrace has it all. See what a family-oriented caring approach is all about. Consistently good ratings with a stellar reputation puts Lakeview out in front of others.
Health Care Center Services
24-hour nursing care
Meals – regular or special diets
Housekeeping
Assistance with the tasks of daily living
Social Services
Therapeutic recreation
Nutritional counseling
Worship services
Flat linen services
Additional Services and Amenities
Prescription medication
Medical supplies
Physician services
Physical Therapy
Speech Therapy
Occupational Therapy
Laboratory testing
Podiatry services
Beauty/barber services
Personal laundry
Transportation services
What Makes Us Special
On over 100 acres, Lakeview can provide residents with multiple venues for care, entertainment, exercise, and daily living necessities on campus.
---