Berthoud Living Center
Offers Nursing Homes
855 FRANKLIN AVENUE, Berthoud, CO 80513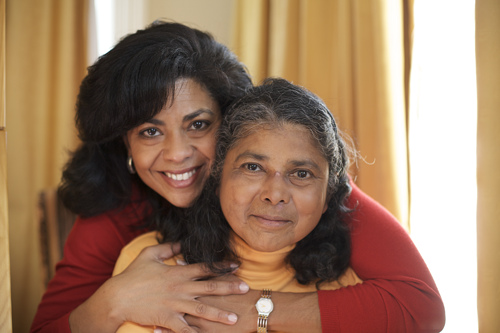 Reviews of Berthoud Living Center
Nursing Home Reviews for Berthoud Living Center
January 23, 2017
I am a friend or relative of a current/past resident
Its a great place to have your loved ones . they really do care and it shows.
January 10, 2017
I am a friend or relative of a current/past resident
My mom was poorly taken care of here. When we finally arranged to move her from Colorado to Idaho she was sent with no medical information, one insulin pen and no needles on a plane that ended up getting delayed. So she would up having no insulin for 2 days. Also they did not send any of her insurance information for me to get her into the Dr.
May 10, 2016
I visited this facility
Berthoud Living Center was kind of small and old. The rooms looked small, too. It wasn't very appealing, but I cannot really say that there's anything wrong with it. The staff who took us around was knowledgeable. The residents were eating at the time we were there. The dining area looked fine.
April 08, 2013
I am a friend or relative of resident
The CNA's work extra hard to please the clients. The Office help, social worker is not open to our questions. It seems like her "It Is What It Is" motto in her office Reflects her attitude. The problem is, as family, her motto is how she treats us. Well we can't get anywhere as far as knowledge about our family member from her. To have a family member wanting to live 900 miles away, it places a burden on us to make sure our family member is cared for. But since they ignore our calls over 7 weeks, a trip is required. Asked at 9 to check on a bed sore. Day nurse never put it in the book (6 hours). Then the PT people checked again and took action. But still no comments were put in the nurses log. You can say I'm frustrated. I don't want to mention my family member for retribution reasons.
August 04, 2011
I am a current client of this provider
Following a surgery, my Father was recommended rehab at Berthoud Living Center in Berthoud, CO. The administrator and charge nurse made the transition from hospital to the center flawless.In my experience as a CNA and working in nursing home facilities, I know that there are laws preventing residents from having any type of side rails on their bed. For my Father, this is a major issue as he has had both legs amputated above the knee for a few years and requires partial side rails and a trapeze to facilitate his bed mobility and getting in and out of bed with minimal help. In all honesty, to prevent my Father from having these two crucial tools is downright abusive. Without them, all he can do is lay flat on his back and cannot reposition himself in bed. In the past, at another facility, this led to a stage four decubitus ulcer on his coccyx.Because of this experience, I felt that I would have to fight with the nursing home staff so that he can use these items during his stay. After all, he does have them at home. Surprisingly, he had them by 10:00 PM on the very first day of his stay. It was wonderful for my Father, and for me, to have administrators and nursing staff that truly understood his need for these things.The rehab team was absolutely wonderful and my Father made such a recovery that he came out of this nursing home in better shape and with more strength and mobility skills than he had when he went in. During his four week stay, he genuinely had a wonderful time, participated in many activities with other residents, and would make Berthoud Living Center his first choice should he need this service in the future.
May 05, 2011
Friend or relative of resident
My mother presently resides in Berthoud Living Center since she became unable to care for herself. Although she hasn't been there long, we have observed that the staff have taken good care of her and made her as comfortable as possible, as she has multiple health problems (she's 98!). This facility is clean and well-run and the staff seem to care about their work. I can't vouch for the food but everything else about this place is very good.
See all Nursing Home reviews (6)
See fewer reviews
---
About Berthoud Living Center
Berthoud Living Center is a senior living provider in Berthoud, Colorado that offers residents Nursing Homes. Contact Berthoud Living Center for more details on services and rates.
---
Map of Berthoud Living Center
---