Sun Health La Loma Care Center
Offers Nursing Homes
14260 SOUTH DENNY BOULEVARD, Litchfield Park, AZ 85340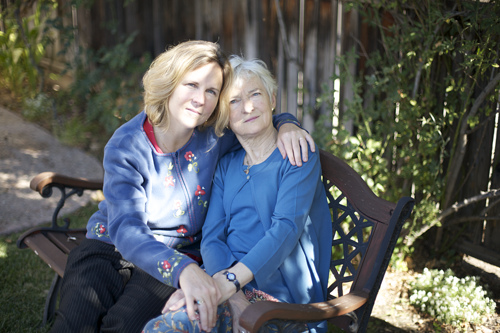 ---
Reviews of Sun Health La Loma Care Center
Nursing Home Reviews for Sun Health La Loma Care Center
March 18, 2018
I am a friend or relative of a current/past resident
Watch out they will keep you longer than necessary.
March 18, 2018
I am a friend or relative of a current/past resident
Staff has no interest in who you are or what brought you into their organization. Oh they can help you on and off the toilet, but they prefer to make you use a bed pan and both take a minimum of 20 minutes to get anyone to show up in your room. Shower, a what, 3 weeks and only one was given to my loved one. Sad! They bring you your meds and don't even tell you what all they are giving you unless there is only one. The rooms are clean but wait, I had to pick up something from the floor and guess what there is dust, lent and dry skin under the bed. Oh yeah, when you use the bed pan make sure you tell them not to flush the paper towel down the toilet as you will for sure feel that water when you first use the stool after insisting on getting off a bed pan. Bigger issue is they don't want to discharge you and put you into the feeling that you'd be leaving against medical advise but come on when an organization isn't doing more than the basics and family members who visit do more than the CNA and/or nurse, how can it be medically necessary for you to be stuck as an IP rehab.
June 01, 2012
I visited this facility
I always had very positive experiences at La Loma. The facilities/housing units were always very clean and well-kept. The staff were always friendly and helpful. One night I was there late with some other family members and the kitchen was able to provide us all with a meal, which was delicious. I was surprised at how spacious my grandfather's apartment was. The setting is nice and quiet on well-kept grounds. It's near a major intersection, but still tucked away slightly so there isn't a lot of traffic in and around the area. They have playgrounds, a putting green, pools, dog parks, casitas as well as apartments, and what appeared to be a lively social calendar. After visiting once with my wife, we were disappointed that they only allow elderly residents to live there! My grandfather actually passed away at La Loma, with myself and several other family members by his side. All throughout everything that was going on, and all the chaos my family brought with them, we always felt welcomed, safe, and satisfied with La Loma and their staff.
July 15, 2011
I am a friend or relative of resident
I was very impressed with the Laloma Medical Center in Litchfield Park. The facilities were clean and well designed. The staff was very friendly and helpful. On the whole I have to give the place five stars all around. I have a friend I met through the democratic party staying there, which is why I went to visit this nice establishment. He was relocated there by his children after THEY came to the conclusion he was not able to handle living on his own any more. There he instantly found a bridge group he is very fond of going to. Before I knew it he no longer has any free time, with all the activities he is getting involved in I personally am multiple decades away from being in a place where I would need there services, but if I every do need assisted living I would be honored to rest my head at Laloma.
---
About Sun Health La Loma Care Center
Sun Health La Loma Care Center is a senior living provider in Litchfield Park, Arizona that offers residents Nursing Homes. Contact Sun Health La Loma Care Center for more details on services and rates.
---
Map of Sun Health La Loma Care Center
---