Legend Healthcare and Rehabilitation - Euless
Offers Nursing Homes
900 WESTPARK WAY, Euless, TX 76040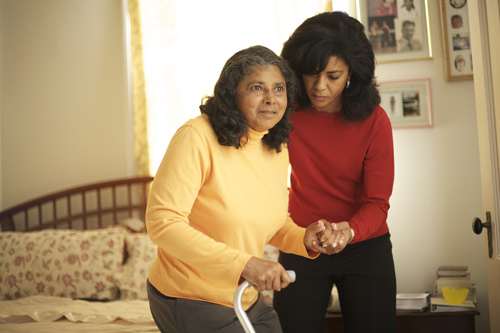 Reviews of Legend Healthcare and Rehabilitation - Euless
Nursing Home Reviews for Legend Healthcare and Rehabilitation - Euless
February 12, 2019
I am/was a resident of this facility
I'm greatful.... I love the physical therapists I work with on my rehab ❤️❤️
December 28, 2018
I am a friend or relative of a current/past resident
Very short staffed. Meds given 3 hours late. Patients not given showers on their shower day. Food smells and looks awful. Rooms dirty. No one wants to answer your questions. Takes hours sometimes to get assistance after pushing call button. The only thing this place has going for it is the OT and PT staff. They are excellent and I believe the only reason this place hasn't been shut down. Hire more staff . Show some feelings for the residents and get a better menu with nutritional and more appealing food .
May 06, 2018
I am/was a resident of this facility
This place does have a few employees that really do care. Other employees are there for a pay check. Like all nursing homes the are understaffed. My Mom had me and my husband stay with her every night. They are all short staff causing patients to wait on pain medications and other medicine as well. Mom was in many facilities and we as care givers to our loved ones need to make sure the are staffed and our loves ones are taking care of during the final days. I mean a childcare has to have a certain number of employees for the kids but not for our loved ones. She had a fall that was never addressed. They are sending me bills for services that Medicare and Medicaid have paid. the amount of $7200.00! we need to take a stand for these people and have a better environment and care during our loved ones final days. I am an advocate for patients and their rights! do some research on any and all nursing homes
April 03, 2018
I am/was a resident of this facility
Everybody here is very helpful and friendly. The rooms are very comfortable with plenty of storage for clothes and activities. The physical therapy is fun for the residents as the employees involve them in conversations as well as working on physical health. There is lots of laughter with a homey, happy feeling. I've been here for a week after a total hip replacement and I feel I have greatly improved. Love it here!!
October 10, 2017
I am a friend or relative of a current/past resident
If I could give less stars I would! This place is a dump and I will never recommend it to anyone! The care my dad had while he was there was awful. He got bedsores so bad that he ended up back in the hospital. There were roaches in his room and his bed was never made. Look elsewhere! I wish we would have!
July 17, 2017
I am a friend or relative of a current/past resident
Wonderful! Everything from the therapy team to the nursing staff... they helped get my mom up and moving- they went beyond my expectations!
July 13, 2017
I am a friend or relative of a current/past resident
Thank you for helping me.
July 12, 2017
I am a friend or relative of a current/past resident
My dad admitted here for therapy after a bad fall at home. The admissions process was very smooth and stress free, the therapists were very helpful and friendly- they got my dad up and moving better than he was at home! The nursing staff was wonderful, always attentive and they were able to answer any questions I had. I would definitely recommend!
July 05, 2017
I visited this facility
The admissions process was easy. The medical team is patient for the most part. Mom had her favorite staff members of course. This is our third time coming & I highly recommend this facility. Therapy team is great & always consistent.
July 04, 2017
I am a friend or relative of a current/past resident
My grandmother was here for skilled therapy. She enjoyed working with the same therapy team everyday and having a private room made the stay even better. She really enjoyed all the ladies that were admitted during her stay. Our goal was to get her back home in 3 weeks and she stayed a little over a month. We also liked having the choice between a female and male physician.
April 15, 2017
I am/was a resident of this facility
This is not a heart rehab place...very unsanitary, workers know nothing about heart rehab. If your not sick coming into this place, you will be shortly. The facility is old, with broken equipt, no cover sheets on the bed, just an old dirty blanket. the person dispensing the meds knows nothing about them, but will get you the bottle to show you...food is terrible....head nurse is a second year nursing school student somewhere...Look somewhere else...
February 02, 2017
I am a friend or relative of a current/past resident
This facility has no proper management. There is no communication between each shift so you can't ever get any answers. When our loved one stopped eating nobody thought it necessary to call us or a Dr. If you love your loved one, chose another facility.
March 26, 2016
I am/was a resident of this facility
This place is BAD! When I was there for knee replacement surgery, the nurses were never around. They never gave me my pain medications on schedule and were sometimes 3 hours late, even after I had asked several times. Worst of all was that roommate, who I think was a long term care resident, became unresponsive and it took 2 days before they had a dr look at her or sent her to the hospital. She came back 2 weeks later and was totally messed up. She couldn't answer simple questions and slept all day. I think if nursing had listened to me or her family she would still be the perky, pleasant 84 year old she was before. I don't think they even told the dr. until the second day. The food is really bad too. Therapy was pretty good but don't send anyone you love to stay here.
March 13, 2016
I am a friend or relative of resident
My mom has been at Legend for the last month. My mom has called me to ask me to come up there because she turns on her nurse light and it has taken as long as 3 hours to get the nurse to help her! There is a doctor and a nurse that really needs a translator because you can not understand a word they say! If you can not understand what is going on with your health, they should not be working there...! My mother was vomiting before she went here a month ago. I asked for tests and then after 3 weeks, they decide to do tests and come to find out, My mom has an infection in her body! She would have already been gone by now if the doctors mom did what they were suppose too!!! She can not have certain foods and they are continuously bringing her food that she can't eat, not to mention that the food is nasty! My mom hates this place and can not wait to get out of there!!!
August 05, 2015
I am a friend or relative of resident
THIS FACILITY SAVED OUR MOM's LIFE!!! This is the place to go for Skilled Nursing (Rehab) or Long Term Care. I recently had my loved one there for rehab with the possibility of transitioning to long term on Hospice. As I type this, it bring tears to my eyes. You see, my loved one was transferred to this facility from HEB hospital, and was very sick. Due to her comorbidities, she was a very complex patient to take care of. No other skilled facility would accept her, but Legend Healthcare did and I thank GOD everyday that they did. From day one, the nursing staff, rehab services, dietary, social worker, activities director, and physicians started assessments, implemented treatment, and developed trust. The nursing staff, especially the Director of Nursing, Tenisha ensured that she received safe and confident care. The department heads did patient rounds everyday as a team on all the patients in the building, we had meetings to discuss plan of care, they educated our family along this tough process. As a family, we were never surprised with what was going on, they kept us well informed. The physicians and nurse practitioners are great. At the hospital, we were not given much hope. We were scared that we would have to put her in long term care. But this facility rehab my loved one and we were able to bring her home. She didn't need Hospice or long term care, as previous suggested by the hospital. I thank GOD that we chose this facility, they have a DYNAMIC team of Nurses, CNAs, Therapists, Physicians, Social Worker, and Dietary. I wish I could rate this facility with 10 STARS, they deserve it. I will forever be thankful for the care you provided. If there is anyone out there reading this and considering this facility....PLEASE TAKE YOU LOVED ONE HERE!! I will forever use this company, and should she need Long term care in the future, she will come back to Legend healthcare to live. What more can I say, YOUR FACILITY SAVED HER LIFE!! WE APPRECIATE YOU AND THANK YOU 10 FOLD FOR YOUR CARE DURING OUR TIME OF DESPAIR!! May GOD continue to bless the team of Legend Healthcare in Euless, TX.
February 28, 2014
I am a friend or relative of a resident
I thought my husband got good care at Legend Healthcare even though he is a very difficult person to deal with. The staff was very good to him even though he likes to gives orders, but would not take any orders from anybody. He told me that the food was good. I really like that the facility is very clean. Usually a lot of nursing homes have an odor and this facility absolutely did not. Everything was very, very clean.
December 13, 2013
I am a friend or relative of a resident
I've already placed a friend at Legend Healthcare for about three months now. She has been at this facility before and when I needed to find her place, this is where she wanted to go. They provide excellent care and the place is very clean. They absolutely have a lot of activities. They play bingo and cards. They also take those that can go out on shopping sprees; it's just a lot. I have no complaints.
See all Nursing Home reviews (17)
See fewer reviews
---
Services and Amenities of Legend Healthcare and Rehabilitation - Euless
Medicare
Health:
Overall:
Quality:
Staff:
Medicare Provider Number: 676029
Ownership Type:

For Profit Corporation

Date Certified:

07/01/2019
---
About Legend Healthcare and Rehabilitation - Euless
Legend Healthcare and Rehabilitation - Euless is a senior living provider in Euless, Texas that offers residents Nursing Homes. Contact Legend Healthcare and Rehabilitation - Euless for more details on services and rates.
---
Map of Legend Healthcare and Rehabilitation - Euless
---
Senior Living Communities near Tarrant County, TX
Other Senior Care in Euless, TX