The Village (St. Barnabas Health System)
Offers Nursing Homes, Independent Living, Continuing Care Communities, Assisted Living, and Senior Apartment
Claim Caring.com listing
Photos of The Village (St. Barnabas Health System)
Request Pricing
By clicking "Get Costs", I am providing express written consent to receive calls including automated/pre-recorded calls and automated texts for which I may incur a cost, as well as emails from Caring and its partners. I understand I am not obligated to provide this consent to utilize Caring's service(s). I acknowledge I was able to review the Agreement to be Contacted, Terms of Use, and Privacy Policy. This site is protected by reCAPTCHA and the Google Privacy Policy and Terms of Service apply.
Reviews of The Village (St. Barnabas Health System) in Gibsonia, Pennsylvania
J.F.
The Village (St. Barnabas Health System) was a very large facility, and I was very impressed. I liked the apartments and they have a lot of activities. They have a post office, a bank, and a beauty salon. It was very impressive. It was a little remote, though, for me. It was more out of the country, more of a rural area, but it was lovely. They have Bridge games and a lovely swimming pool. The woman who took me around was very lovely and very thorough. The building was nice and updated.
Lois
I am a friend or relative of a current/past resident
I was visiting my aunt at The Village (St. Barnabas Health System). It was very nice. I saw the whole building, and I also saw the accommodations for one bedroom. Everything was very nice. It was beautiful. They have many activities. They have multiple activities for seniors. My aunt feels quite good about the value of money.
Cheryl
St. Barnabas Health System is a very cozy community. It's a little bit older than the other place we toured, but it's comfortable there. It's homier and a very nice facility. We like the floor plans, the activities and other things they have to offer. They had quite a few activities and amenities such as the movie theater area, they have three types of restaurants, and they also have a room for plays. There's a lot of outside activities. The staff who gave the tour was very nice, very knowledgeable, and very friendly with the residents there. Everybody knew her. We like the dining area because they also have a private room. If we want to gather as a family it'll be more private. Everyone that we met there was nice and friendly, and the place was clean.
Joebp
I am a friend or relative of a current/past resident
My parents lived at St. Barnabas and I visited them regularly. My father renewed his yearly lease in June of 2020. My mother contracted very aggressive breast cancer and died in September of 2020. My Dad is 99 and we did not want him to live alone so he moved in with my sister. We wrote St. Barnabas a letter asking them to forgive SOME of the remaining rent on the lease. We got no response for over a month.We could have put my Dad in assisted living but due to Covid we would not be able to visit him. Staff at St. Barnabas pushed my Dad to vacate premises asking if we would allow an inspection when we moved his things out of his apartment.. I read the lease and it stated that once the premises was vacated ALL remaining rent became immediately due. Despite saying they would consider reducing the rent owed they told us they would not forgive any rent after we told them that my Dad was not vacating the premises until we got an answer on whether they would reduce some of the rent owed. St Barnabas was clearly setting up my Dad so he would have to pay all the remaining rent immediately. Do not trust the administrative staff. They should take the" St." out of their name as it is very misleading. By the way the food is institutional grade and you are required to spend several hundred dollars a month for it whether you eat their or not. I would advise that you stay away from this place.
pghdaughter
I am a friend or relative of a current/past resident
In spite of the name, this place is run like a "for profit" business. Food is average. Chef is not allowed to make changes/improvements and they turn over often. Rent is increased every year. Management is unresponsive to resident requests. This organization had 31 COVID deaths at their nursing home accross the streeet and over 80 COVID cases. Many facilities in our area are managing COVID fairly well - St. Barnabas failed. Management was not forth-coming on what is happening. Do not trust your loved one with them.
rose222
I am a friend or relative of a current/past resident
My mom is a current resident for the last 6 years. We've found management to be unresponsive and disappointing. This place could be an A+ facility but sadly it is not. The fault lies in poor leadership at the top. Mid level managers have no freedom or creativity. Food is disappointing, maintenance is average, the touted amenities are not in good shape. This is not going to work for the next generation of retirees who will demand so much more. Today, our area experienced a 14 hour power outage in winter weather. The backup generator only provided emergency lighting. No warming area provided for the residents. Apartment windows all need to be replaced so the place cooled off very quickly. This is no way to treat our senior citizens. Very disappointed. Avoid this place for your loved one.
olderdaughter
I am a friend or relative of a current/past resident
My mother has lived in the Village (independent living) for over 15 years now and we are very satisfied. The staff is caring and very helpful, the on-site facilities and transportation are very convenient, and it is clean and well-maintained. My mother has made many good friends over the years and she has enjoyed all the activities.
tam2014
I am a friend or relative of a current/past resident
My mom was in the independent apt in Gibsonia. She fell and hit her head and went to the hospital. When she returned expecting to go to her apt Kathy said she would have to go to their nursing home even through she was fine. They have a paid doctor on their staff that puts everyone in. They then change for time left on the apt lease and the nursing home. Beware they are real rip off artists.
from some one who cares to much
I am a friend or relative of a current/past resident
I'm writing this review to warn people not to put anyone they care and love in this place the staff are horrible and I mean not all are bad but the nurses think they are god and can do know wrong they won't help your family members or cna the nurses have that's not my job kinda addituide they will let your loved ones sit in there own pee and poop they are just horrible people
tonijean
I am a friend or relative of a current/past resident
St Barnabas doesn'the tell about how they have a doctor on staff that you can'take go back to your independent apt because you fell a few times and need to go into assisted living where they get a lot more money, you sign your rights away. And if you want to go elsewhere they will collect however long you're lease is. So you are screwed as well as security for damage done to room. I am finding out they do this to lots of residents there. Please check out their contracts. I hope no one has to go through what we have gone through.
Helen May
I am/was a resident of this facility
There independent living building is all show. They don't tell you how horrible their food is in their pub and restraint is. They never change their lunch menu it has been this for their last 3 years. They charge alot of money at the restraunt. Every Sunday is the same food.
Cynthia764774
I liked The Village at St. Barnabas. There were various levels of everything, but I was focusing on the apartment there which looked very nice. There were various dining places, and they were all neat. I really enjoyed that there were a lot of selections. Everyone there was very friendly.
RB128870
St. Barnabas Nursing Home is nice and huge. Their one building has four or five floors with lots of rooms; some of them are one-bedrooms and some of them are two-bedrooms, and they have apartment-type settings if you're able to cook. They probably have three or four dining rooms. Their basement is like a mall with a post office, jewelry store, snack shop, and coffee shop. They also have good therapy. They had a separate building for people who are there for rehab. I think you buy into it so you have to have money before you can even go there.
Client 154UYVBO
I visited St. Barnabas (The Village at St. Barnabas). One of the good things is they have all levels of care. Some of the buildings were very beautiful with nice apartments. The people that we spoke with were very generous with their time in showing us around. Their apartments in the newer building were very nice and big. The community seemed like it was very well maintained. The Village at St. Barnabas was very nice, but I don't think they would have taken my dad. Downstairs, there were restaurants, a post office, bank, and a little shopping mall area, which was very nice for those who could still get around.
Happy VisitorJJTPT
The Village at St. Barnabas was a very nice facility. Although during our visit, we didn't see a lot of interaction of the people as there has been some sickness going around and a lot of the residents were only in their rooms. I saw the dining room and their room and it was very nice. The staff who toured us around showed us an area where they do some activities and crafts.
Caring108646350
I have checked out The Village at St. Barnabas. They are economical and spotless. I can say that the girl who introduced me is very competent and very charming. They also have a fantastic swimming pool.
Caring93633750
We liked The Village at St. Barnabas. We visited the whole place, but we were interested in the assisted living. Everything was so nice and neat. Everybody was so pleasant. They had lots of places where you could eat, and you didn't have to go to the dining area all of the time. You could eat in different areas. They had all kinds of places to go and walking areas. We had a very nice lunch there when we were visiting. They do had lots of good programs. However, they had homes, and I wanted an apartment.
Caring94669550
I am a friend or relative of a resident
My mother is currently in skilled nursing at St. Barnabas, and she is number one on the waiting list for a bed in the memory care unit. I am not crazy about the skilled nursing, but she's got to stay there because of her Alzheimer's. Every move she makes has a traumatic effect on her. She fell and broke her hips, so she had to have a hip replacement and stay in the hospital for just 4 days, but it was unbelievable what it did to her. And then she sprained her back in the skilled nursing, so I brought her back to the skilled nursing in the same place where she was living. I didn't want to put her in a facility where she doesn't know anybody all over again, and that is why I did skilled nursing. Their staff is very attentive and works with them regardless of what their needs are. My father was very bad towards the end before he passed, and they were actually great with him, very sympathetic, and they took care of him.
Robert98063450
St. Barnabas was not quite as expensive on the entrance fee, unlike the other one we visited, but it was pretty close to the same monthly pay. It was beautiful except they had a lot of things that were like one big strip, but when you go in you could go to everything from the inside. The staff was very nice. The room, the waiting area and dining room were all beautiful and nice. We even had lunch there and it was delicious. After lunch, I saw an area where they could be outside and walk down the path. The residents were very active. We saw some of them making puzzles, they framed them and they were beautiful. The only thing I had against them was the price, but I would recommend them to others.
caring010410
The Village at St Barnabas was very good, except that it was too expensive for us. It was laid out very well. The grounds are absolutely huge. The staff, as well as the food, was excellent. The apartments were excellent and VERY nice. They had everything you could possibly want. They even have a pool, fire places, and outside balcony. We watched some people do some activities in the area.
RubenT
My father was there as part of an in-patient rehab program. Stay away at all costs. The building is crumbling (I have photos), the food is non-edible and I have to question the nutritional value of it. The staff can be mean and impatient and can take a very long time to respond to calls for assistance (greater than 30 minutes at least once). All together, staying at home and going without care is a better option which my father tells me over and over again (he's still upset). To top matters off they had me sign papers they said had nothing to do with financial responsibility and now they are sending attorneys after me for debt that I did not accrue. Stay away at all costs!!!
Services and Amenities of The Village (St. Barnabas Health System) in Gibsonia, Pennsylvania
Medicare
4.0

5.0

5.0

3.0
Medicare Provider Number: 395605
Ownership Type: Non profit - Corporation

Rating Date: 9/1/2023
About The Village (St. Barnabas Health System) in Gibsonia, Pennsylvania
The Village (St. Barnabas Health System) is a Senior Living provider in Gibsonia, Pennsylvania that offers residents Nursing Homes, Independent Living, Continuing Care Communities, Assisted Living, and Senior Apartment services. Contact The Village (St. Barnabas Health System) for more details on services and rates.
Help seniors by writing a review

If you have firsthand experience with a community or home care agency, share your review to help others searching for senior living and care.
Request Pricing Information
By clicking "Get Costs", I am providing express written consent to receive calls including automated/pre-recorded calls and automated texts for which I may incur a cost, as well as emails from Caring and its partners. I understand I am not obligated to provide this consent to utilize Caring's service(s). I acknowledge I was able to review the Agreement to be Contacted, Terms of Use, and Privacy Policy. This site is protected by reCAPTCHA and the Google Privacy Policy and Terms of Service apply.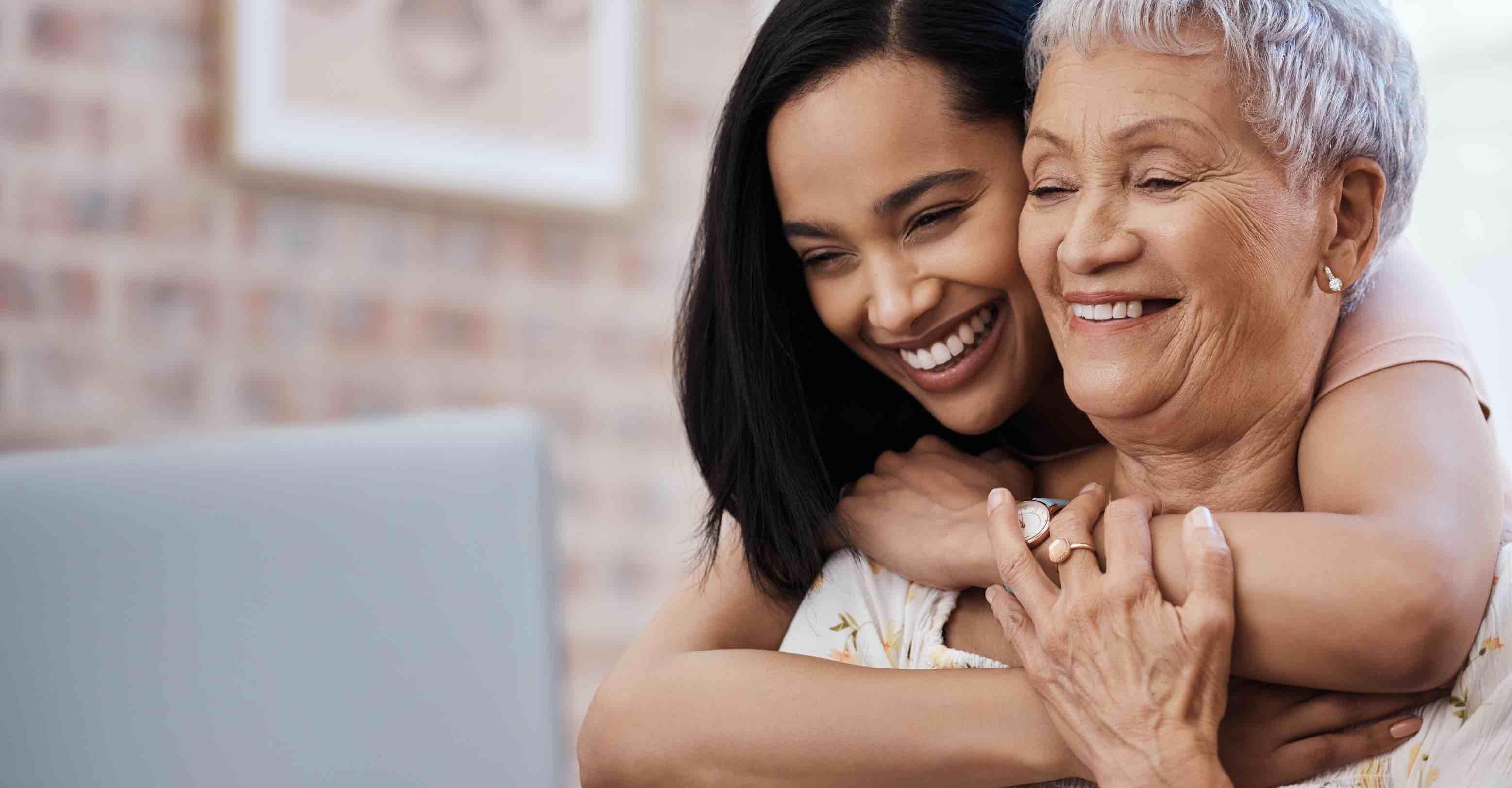 Compare costs, photos & reviews of senior living and care options near you.
Questions?
Call to speak to one of Caring's Family Advisors, or submit a request for more information here.
Didn't find what you were looking for?
Caring's Family Advisors can help answer your questions, schedule tours, and more.